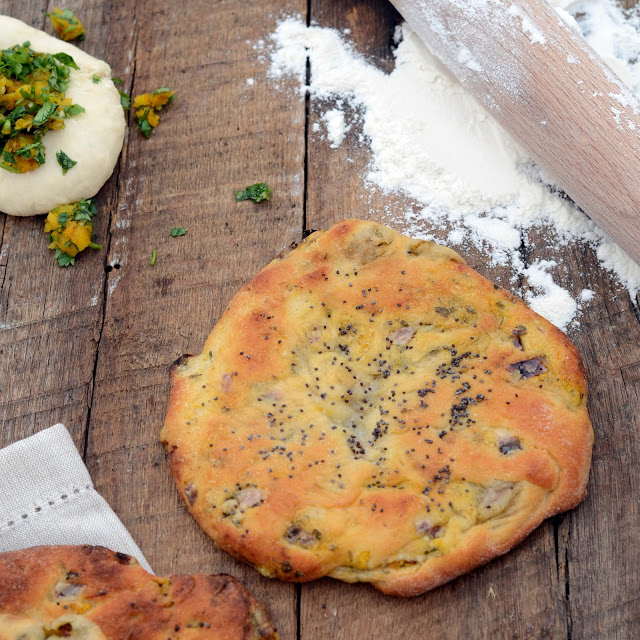 Its nice to check something off your bucket list and this weekend I got the opportunity to put a check mark right next to paintball. I never got the chance to do this when I was a kid and now this dream has been completed.  I'll admit to being a little anxious about the bruises and marks that I had heard about. Honestly, its not that bad and it stung perhaps for a few seconds and I was fine! The only pain that lasts is that related to cleaning the paint of your clothes and the extra round of laundry added to the weekend. It was fun and exciting while we jumped and climbed through the woods to defend a UFO, and a castle.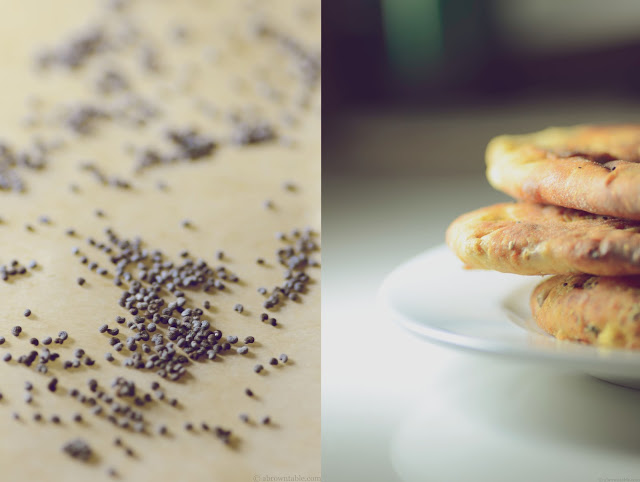 I think about food a bit too much. By the time I'm on my way to work, dinner is already on my mind and I wait anxiously till the day is over. The arrival of autumn brings in new produce to work with and I am excited. Excited about the delicious and colorful squashes and vegetables that will take over my kitchen table for the next few months. So here it is, something that has been at the back of my mind quite a while now, I just needed to wait for the pumpkins to arrive.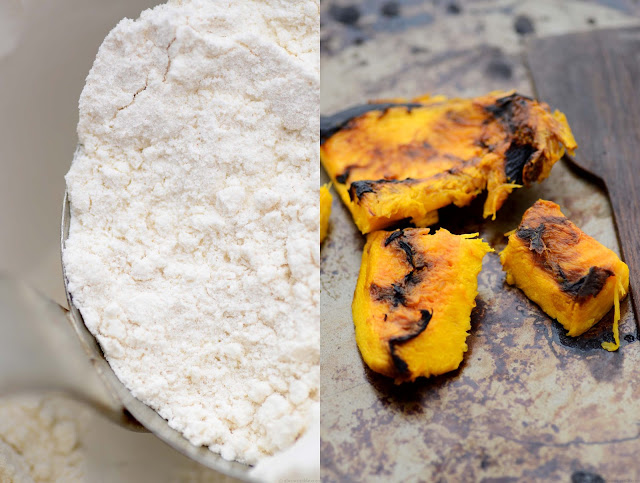 I used one of my earlier recipes for naans to prepare these stuffed breads. They are delicious and taste best when made fresh. They make a complete meal by themselves and you can serve them with a small side such as a plain cucumber and tomato salad, a chutney, or even some sort of relish. I prefer these with chilled plain unsweetened yogurt. If you want them to be a little hot, increase the amount of chili. Of course you can just skip the chili if you don't want them hot. I normally remove the seeds from the chili before I chop them because that is where most of the heat is concentrated in the pepper.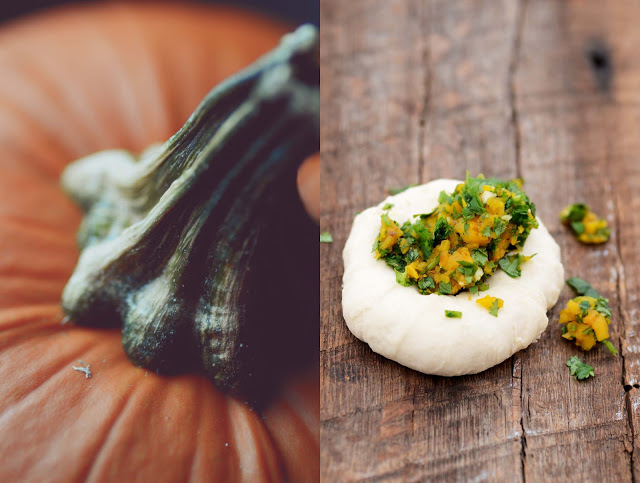 pumpkin stuffing
1 small pumpkin (enough to get about 1 1/2 to 2 cups of pumpkin flesh)
2 cloves of garlic
1 bunch fresh cilantro
1/2 teaspoon finely chopped red/green thai chili
1/2 teaspoon garam masala
1/2 cup chopped red onion
1 tablespoon poppy seeds or nigella seeds
1/2 teaspoon salt
1/2 teaspoon pepper
melted butter or ghee for cooking the naans on the skillet
Slice the pumpkin into half, remove and discard the seeds and fibers. With the outer skin still on cut the pumpkin into wedges or cubes (about 1 inch think). Spread the pumpkin evenly onto a baking sheet and broil in an oven on high for 15 minutes till the flesh is blistered and the pumpkin is tender and soft but not mushy or cooked all the way. It is useful to place the baking sheet as close as possible to the broiler flame to ensure a good blistering of the flesh (The pumpkin will cook again once stuffed inside the naan, so there is no need to overcook at this stage).  Let the pumpkin cool to room temperature on the baking sheet. Scoop the flesh out and chop it fine and transfer it to a mixing bowl. Finely chop the cilantro, chili, and garlic and add this to the pumpkin. Toss in the chopped red onion, garam masala, salt, and pepper. 
preparing the naans
Follow the naan recipe, let the dough rise for 4 hour and prepare the dough balls as described in the original recipe. Take one ball at a time, with your finger make a small well in the center with your thumb and fill about 1 heaped tablespoon of the pumpkin filling. Seal the filling inside the dough ball (just like a dumpling) by bringing the sides of the dough to meet each other. Flatten the dough on a clean and lightly floured surface. With a rolling pin, flatten out the dough with a rolling pin that are about 1 centimeter thick. Some of the filling will come to the surface of the dough which is absolutely fine. Spread a teaspoon of melted butter on the surface of the naan and sprinkle a pinch or two of the poppy seeds. Transfer the naan onto a hot lightly greased (add 1/2 teaspoon melted butter to the skillet too before you add the naan) Now with the skillet on a high flame, slap the naan directly onto the surface. Cover the skillet immediately with a tight lid. This seals the steam in, which is necessary to cook the naan and give it its characteristic blistered appearance. After about 3-4 minutes, flip the bread and reduce the flame to a medium flame and cook for another 1-2 minutes. Remove the hot naan and keep on a clean cloth or paper towel to absorb the steam. Serve hot with cold  plain yogurt