My third book to join the family, Veg-Table, combines the scientific underpinnings of The Flavor Equation with the inviting and personal recipes of Season. The book features more than 50 vegetables, revealing their origins, biology, and unique characteristics that show you how to buy, store, and cook them.
Here is a technique-focused repertoire for weeknight mains for cooks of all skill levels looking to add more delicious and satisfying dishes to their diet. My most adventurous and colorful collection of recipes that celebrates the glory of vegetables. This is also my first cookbook with PASTA recipes, I don't know why it took me so long!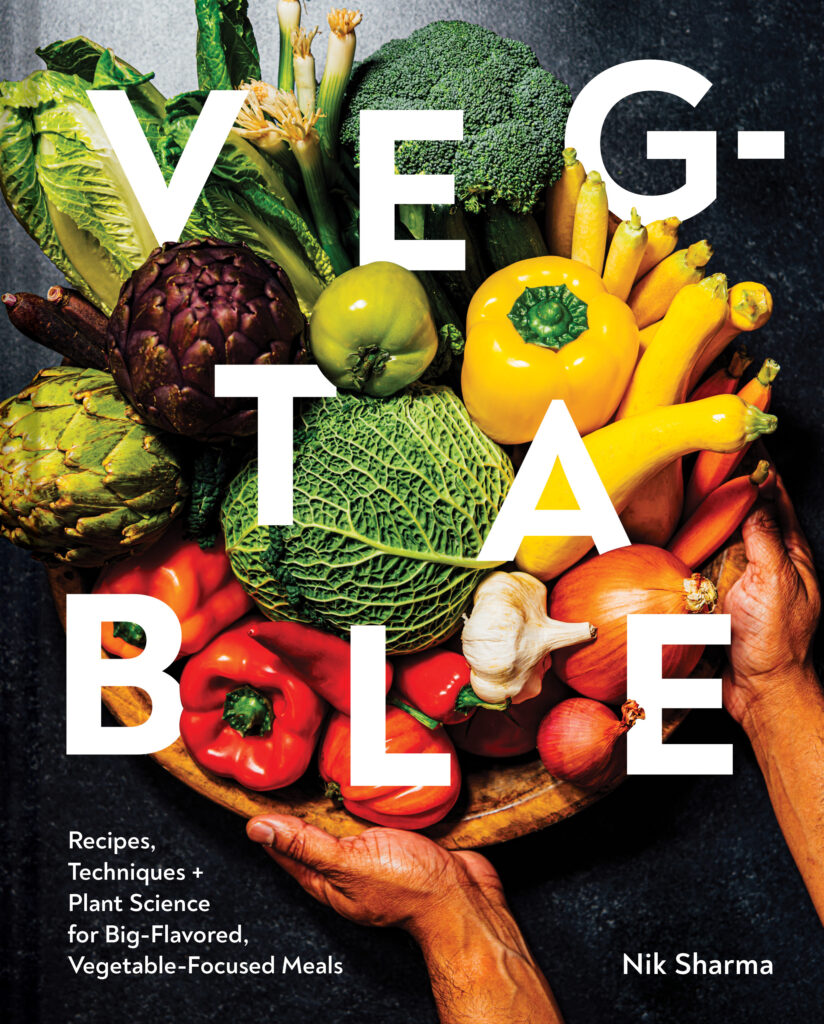 My new cookbook The Flavor Equation: The Science of Great Cooking is now available everywhere.
I finally get to tie in my background as a molecular biologist and show you how it helps me as a cook at home.
Season: Big Flavors, Beautiful Food
Season by Nik Sharma features delicious and intriguing recipes plus 270 of the most beautiful photographs ever seen in a cookbook. The bold flavors of Indian cooking combine with familiar ingredients and recipes of the American South and California in fresh ways. Season introduces home cooks to a new way to cook and think about flavor. More than a modern Indian cookbook, it walks readers through the range of healthy ingredients, techniques, and cooking with spices including turmeric, saffron, and za'atar in the warm and clear style familiar to fans of Nik's award-winning food blog, A Brown Table.
Rest assured there is nothing intimidating here. Season, like Nik, welcomes everyone to the table!