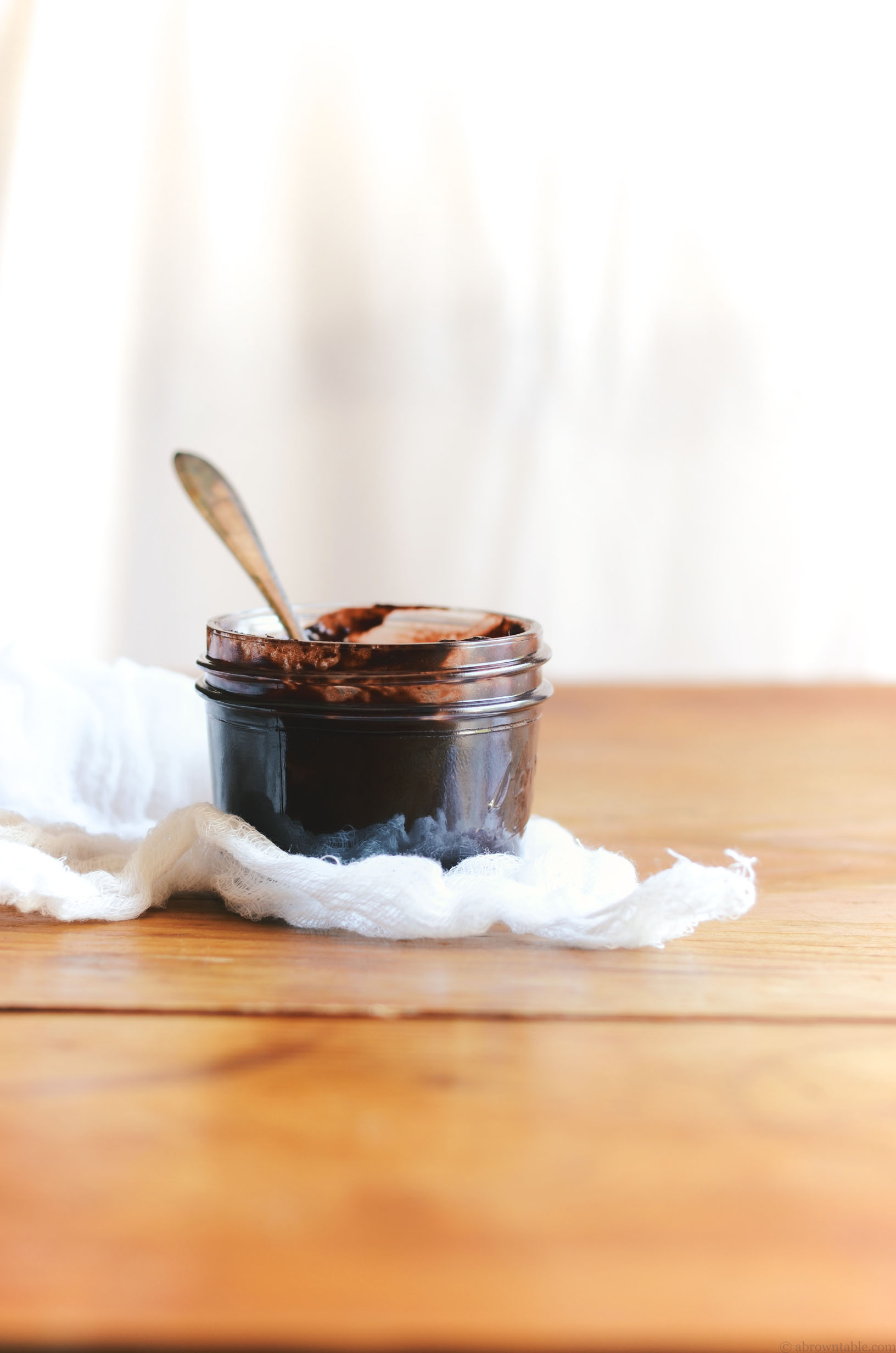 Summer has ended and here I am in the kitchen trying to seal every bit of my memories in glass jars that will remind me of the good and happy times. This past summer was etched with fun trips, great family visits, and new experiences. New recipes and tastes to be tried and savored and my blog completed its first year. This is also my first summer of canning and preserving and I will admit that it is very addictive. The summer harvest was as generous with its bounty as it was with its experiences and I took full advantage, especially the fruit. Yup, you might have noticed that I'm always leaning towards the sweeter end of things.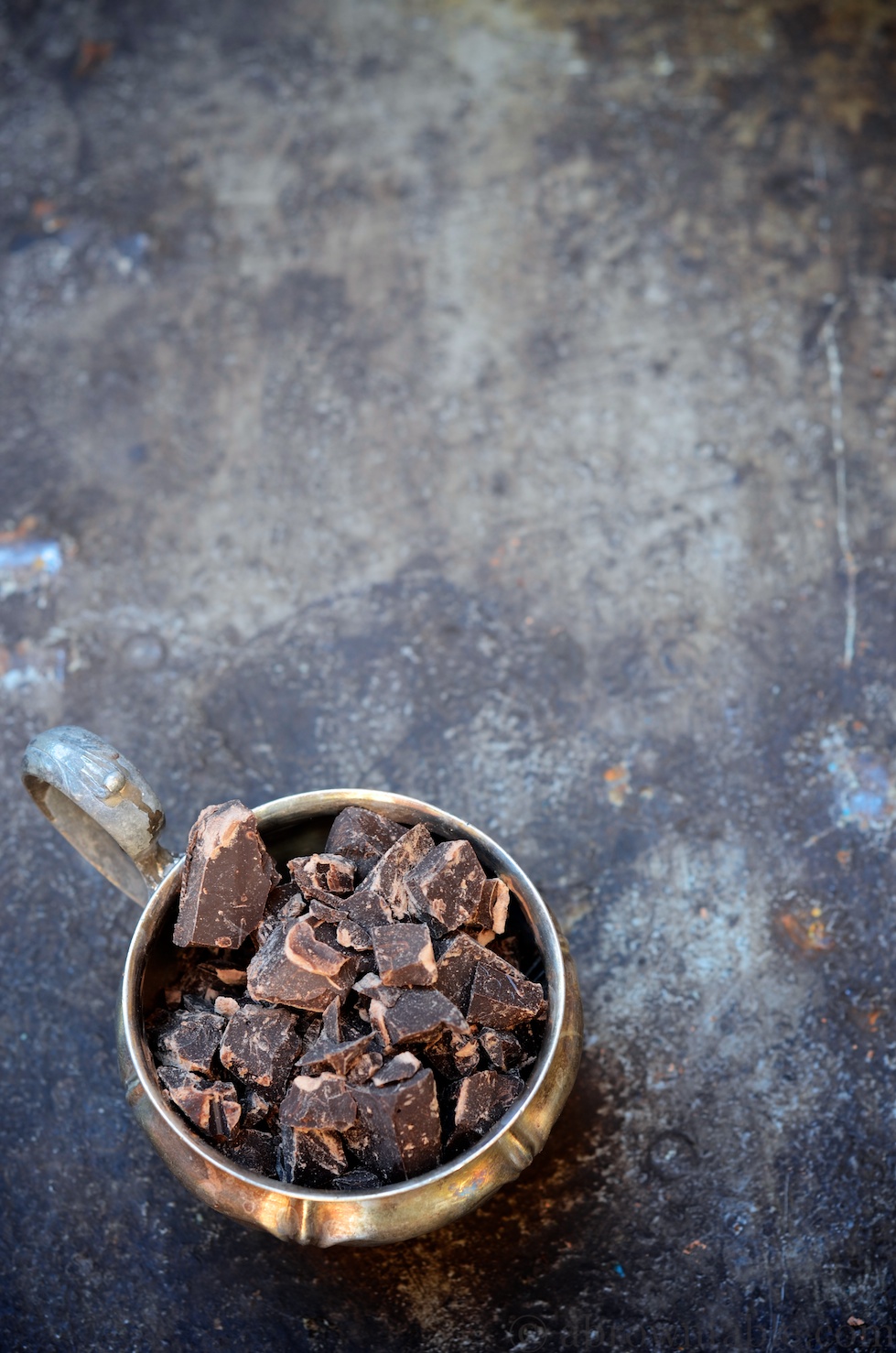 So here I am sharing a story of how I combined possibly two of the best ingredients that will remind me of a wonderful summer. Deep and dark chocolate with rich sweet blueberries all tucked away in a jar waiting to be opened and remind me of the warm sweet summer. I will admit, I was a little nervous about this jam, chocolate can be a bit overpowering when it comes to blueberries and a more concentrated flavor is needed to balance both the berries and the chocolate. The splash of citrus juices will help fortify the blueberries and they will hold their own against the chocolate. I added a little bit of pectin to quicken the jam process because chocolate gets scalded easily and you don't want to end up with a burned product. Burned chocolate is no fun. All in all, this is one jam that must be shared. Spread it on buttered bread slices for breakfast, drizzle it on pancakes, slap it on grilled pound cake, or anything else you could concoct at the moment. Gulping a spoonful always works too!
Note: Some cooks recommend dissolving the pectin first before adding it to the liquid. I added a teaspoon at a time and did not have a problem combining it into the jam. Also, I've made this jam a few times and stored it over a period of one year, it appears that the acidity is enough for it to be canned. You can also reduce the amount and make enough jam to store for a shorter period in the refrigerator.
This recipe was adapted from Mes Confitures by Christine Ferber.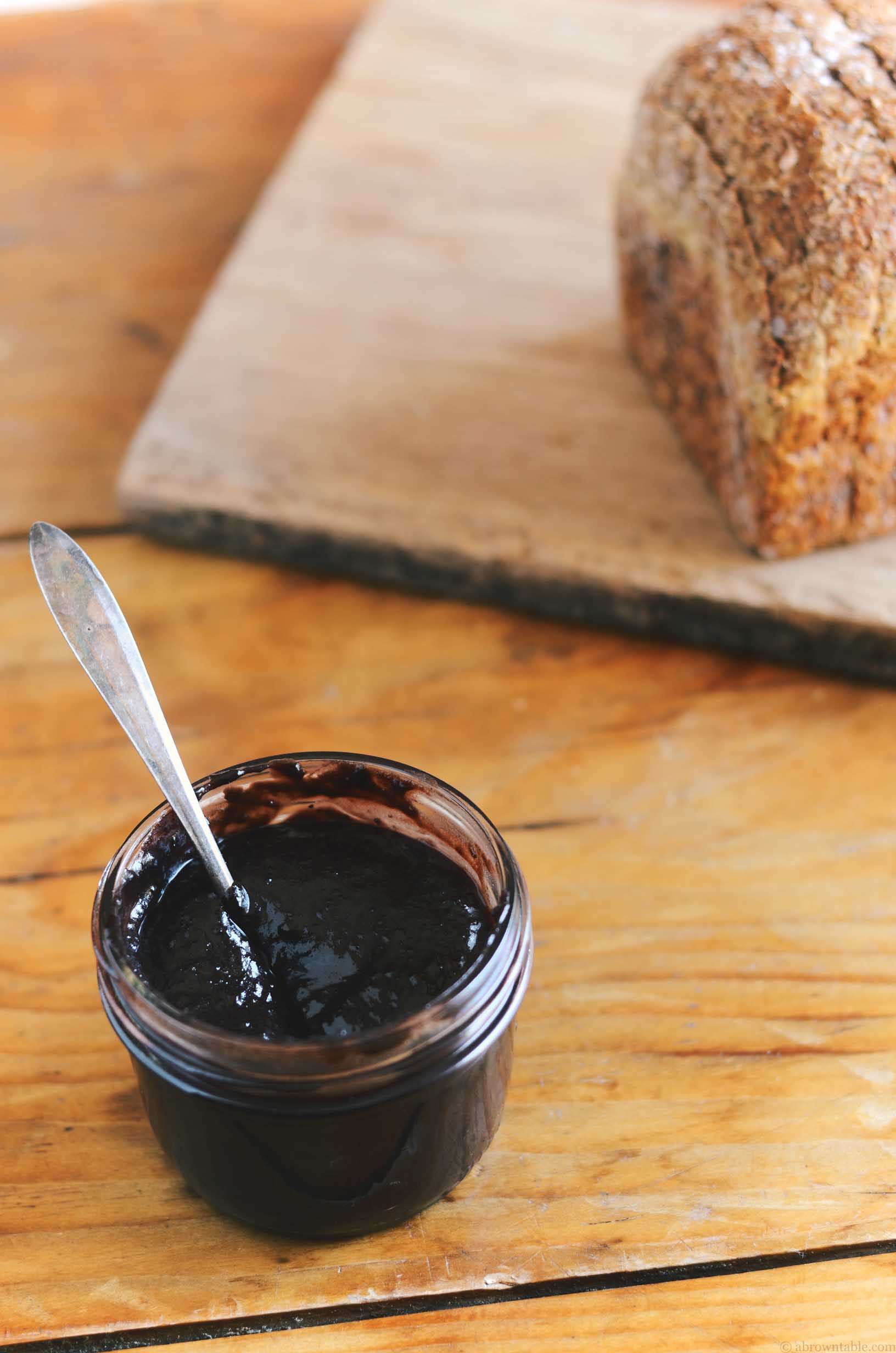 yields: 12 individual 4 ounce canning jars


ingredients


3 cups sugar
3 pints wild blueberries (I used frozen, fresh is perfectly fine too)
10 ounces bittersweet dark chocolate chips
juice of one lemon, fresh (no pulp)
juice of one lime, fresh (no pulp)
10 ml orange juice, fresh (no pulp)
5 teaspoons fruit pectin powder

1. Mix the sugar and blueberries in a large pot and cook on a medium flame. (If you use frozen blueberries then use the juices too.) Macerate the blueberries during this period with a masher and stir occasionally. Cook for about 10-12 minutes till the sugar is completely dissolved. Pour the entire mixture through a ricer or sieve and process to remove all the skins. You might have some tiny seeds that seep through the ricer/sieve, that is perfectly fine. Squeeze as much pulp and juice as you can.
2. Add the pureed blueberry syrup into a pot and bring it a gentle simmer on a small flame. Stir in the chocolate chips. At this stage you need to stir the mixture continuously to ensure that the chocolate does not burn.
3. Add the lemon, lime and orange juices to the mixture. Stir continuously for 15 minutes. Add the pectin to the mixture, a teaspoon at a time. Mix till it is completely combined. Perform the wrinkle test to make sure that the jam is ready to set. (Wrinkle test: Take a tablespoon of the hot mixture and smear it on a clean plate. Put the plate in the freezer for 5 minutes. When you remove it, run your finger through the center, the gel should wrinkle on the surface. This indicates that your jam is ready to gel). For some reason if your jam is not ready to gel, cook for another 5 minutes, take it off from the stove and repeat the wrinkle test. It took me two wrinkle tests to get the right consistency. Pour the jam into 12 clean 4 ounce canning jars and process for 10 minutes.


Update: I recently designed some labels for my jars and thought I would share them with you. Do let me know what you think of them. Just note that each label is about 2 inches wide.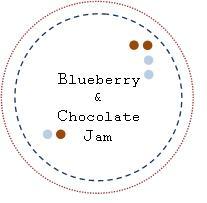 Disclaimer: These labels are for personal use only. If you do use them or credit them, please post a link back to the related original recipe and not the file.
©
A Brown Table