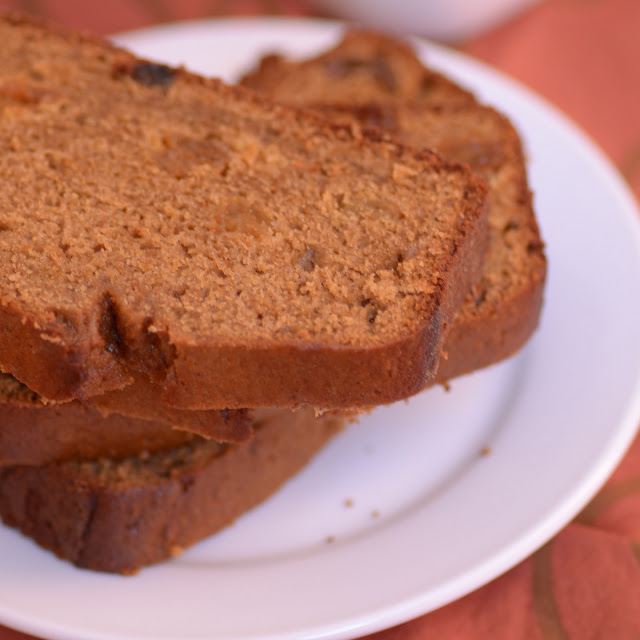 One cold week done and another one to board. However, the extra hour this weekend as the clock is set back by an hour will be happily received. Extra sleep is always, always good. This was a bad week of getting out here to post or much less get any time to read anything. Too much to do and too little time however, I did get to try this new recipe for a quick pumpkin bread. What started out as an attempt to bake pumpkin cookies ended up as a fast and quick way to a quick loaf of pumpkin bread. This I realize is my third pumpkin post, back-to-back. but such a delicious bread that had to be shared. I should be back to more posting this week.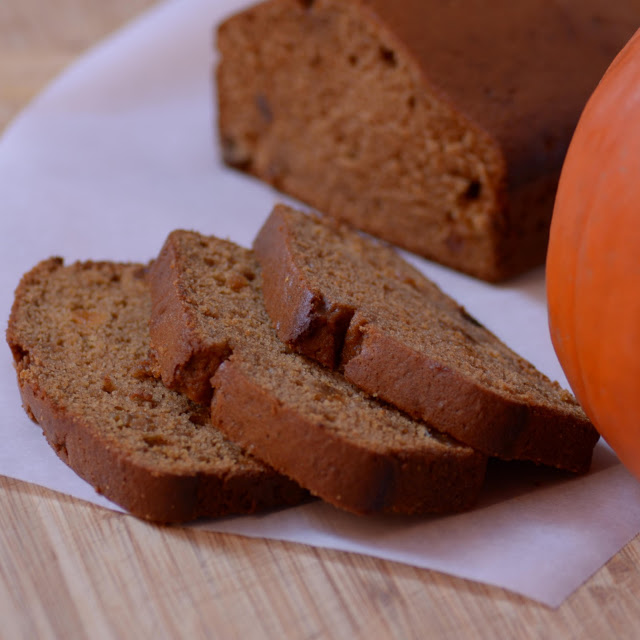 servings:

1 regular loaf tin
3/4 cup shredded roasted pumpkin
1/4 cup raisins
2/3 cup plain flour
3/4 cup packed brown sugar
3/4 cup molasses
2 large eggs
1/2 cup vegetable oil
1 teaspoon baking powder
1/2 teaspoon baking soda
1/2 teaspoon ginger powder
1/2 teaspoon freshly ground cinnamon
1/2 teaspoon freshly ground nutmeg
1/4 teaspoon freshly ground clove
a pinch of salt
vegetable oil spray (canola)
a little flour for dusting the pan
1.Preheat the oven to 350F.
2. Whisk all the liquid ingredients together and keep aside. Add the raisins and the pumpkin into the liquid mixture.
3. In another bowl whisk all the dry ingredients together. Slowly add the dry ingredients to the liquid ingredients with constant whisking at a medium speed.
4. Grease a baking tin/ loaf pan with vegetable oil or an oil spray and then sprinkle with flour to coat the dish. Pour the batter into the greased dish and bake for approximately 45 minutes to 1 hour or until a knife comes out clean from the center. Allow the bread to cool in the pan for 20 minutes at room temperature, then remove the loaf from the pan and cool completely to room temperature on a wire rack.