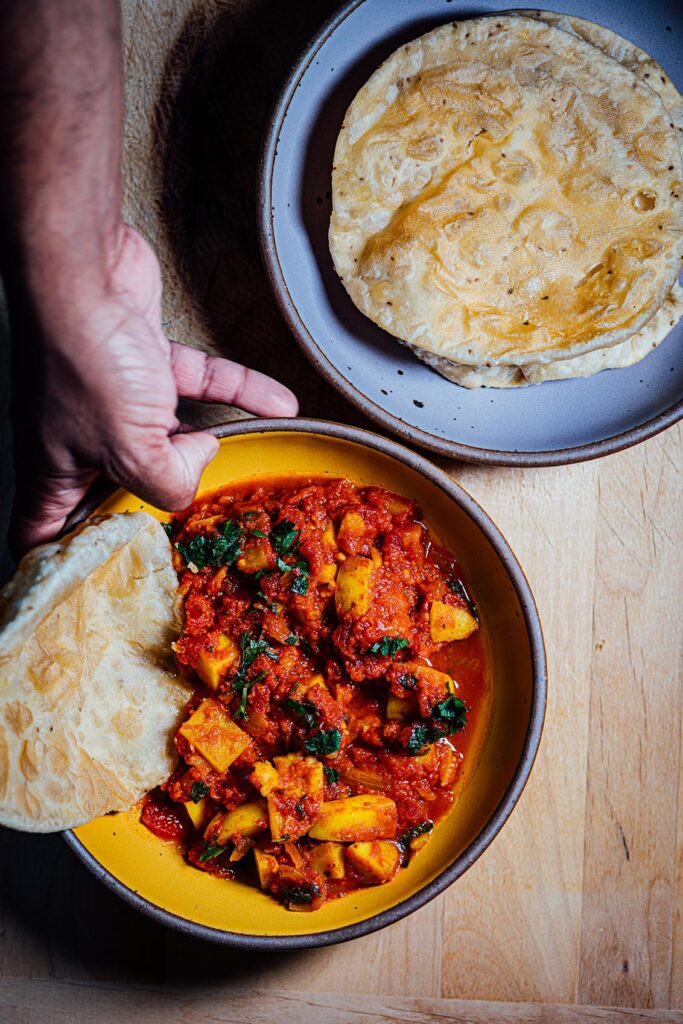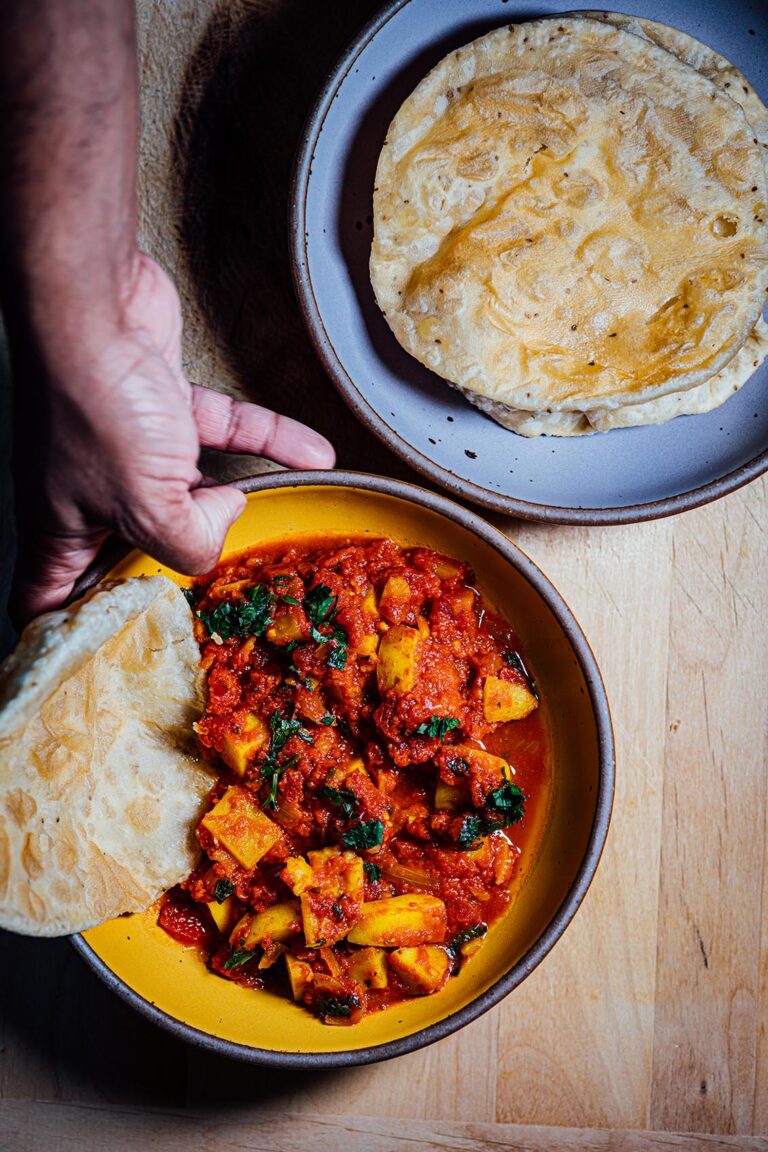 We were in for a little celebration this week, my cookbook The Flavor Equation turned a year old and what a wonderful wild ride it's been, thanks to all of you, none of this would be possible. Thank you! I celebrated with a slice of a dark rich chocolate cake and enjoyed every bite.
The holiday season is upon us. Diwali is around the corner, November 4th to be precise, and I wanted to share something that I make every year for dinner to celebrate. Diwali is the Hindu festival of lights, and when I lived in India, this was one of the year's biggest holidays. Houses get lit bright with diyas (there's even an emoji for it now 🪔), little clay lanterns that contain ghee, oil, or wax, and the house glows with brilliance and warmth.
I grew up in a mixed-faith household in India and fortunately, I got to celebrate and participate in the traditions of both sides of the family. As a kid, it meant lots of good food, sweets, and gifts; as I grew older, the rituals and food became more important. Diwali involved an aggressive and intense cleaning of the house, lighting diyas, eating, and lighting fireworks. At night, a peek through the window of my parent's condo would reveal a sea of brightly lit homes and colorful light displays in the sky, moving to the tune of the swaying coconut palms. It was magical. This year Diwali will be a little quieter but I know my diyas will make up for it.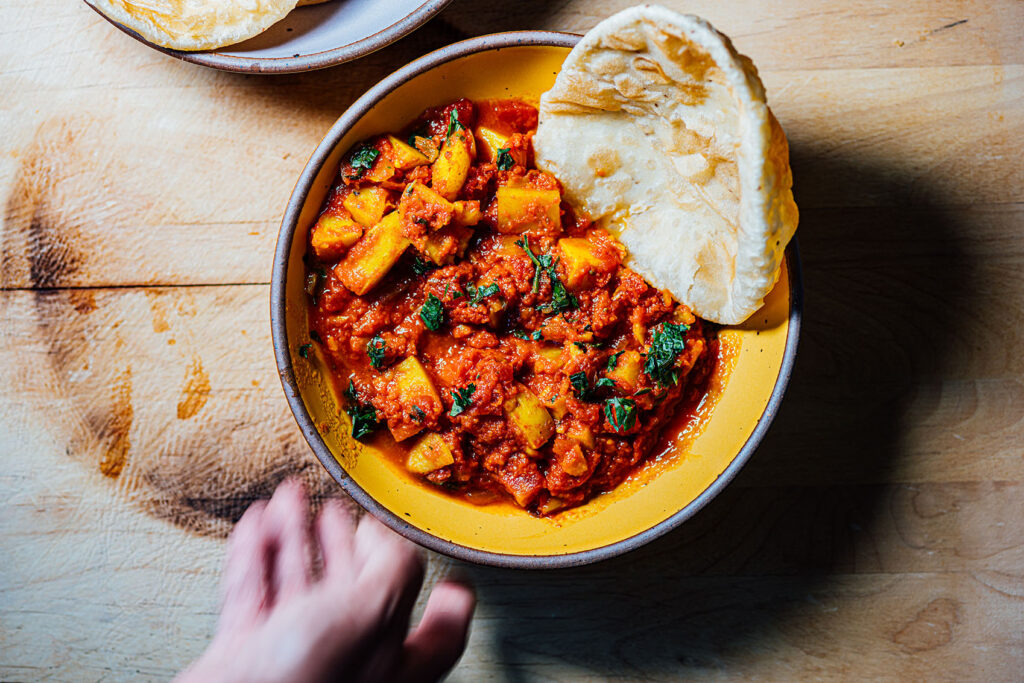 Print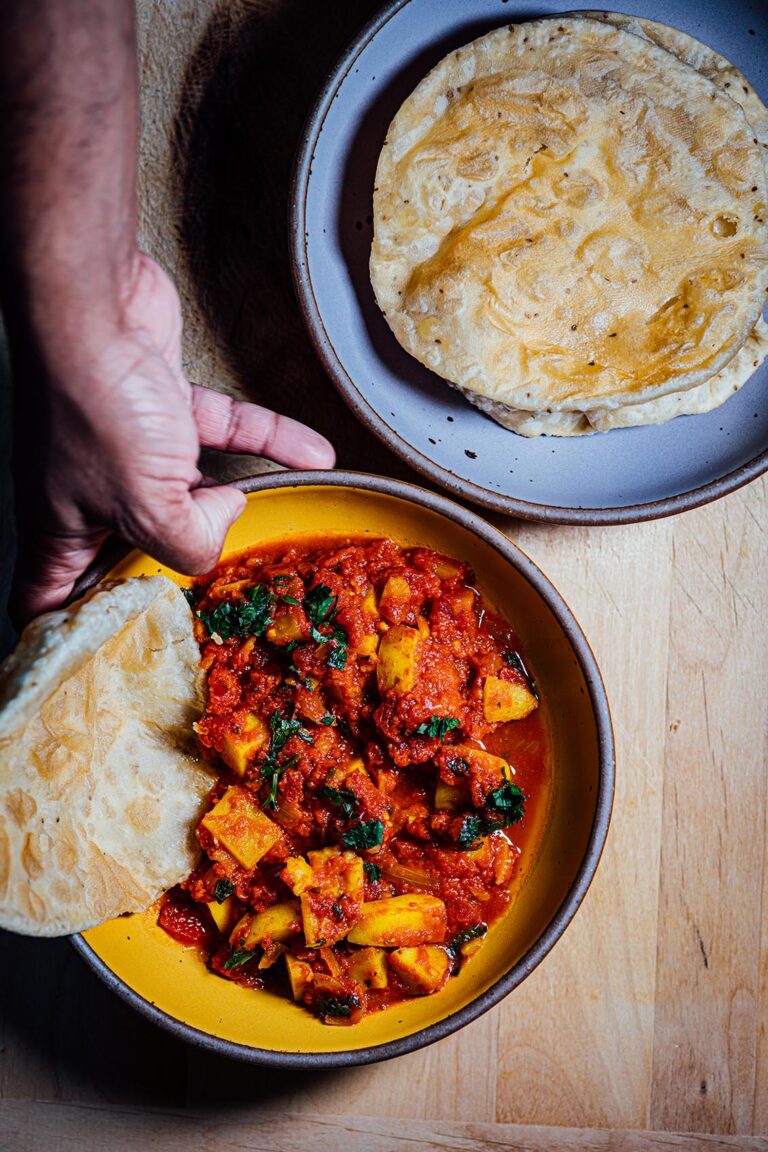 Potatoes in Tomato Gravy/Aloo Tamatar Sabzi
This fragrant and soothing tomato gravy is tangy, and spicy, and contains chunks of tender potatoes. This dish is typically served with pooris – a type of fried unleavened flatbread. This dish can be served at breakfast, lunch, or dinner and is also common at Indian celebrations and festivals like Diwali.
2 Tbsp extra-virgin olive oil or neutral oil like grapeseed

½ tsp carom seeds, lightly crushed

½ tsp cumin seeds, lightly crushed (optional)

1 tsp garam masala, homemade or store-bought

½ tsp ground turmeric

1 medium/150 g yellow or white onion, diced

1 Tbsp peeled fresh ginger, grated

2 garlic cloves, grated

One 28 oz/790 g canned crushed tomatoes

1 lb/455 g Russet or yellow potatoes, peeled or unpeeled and cut into ¼ inch/6mm cubes

1 cup/240 ml water

1 tsp ground Kashmiri chilli powder (or ¾ tsp ground smoked sweet paprika + ¼ tsp ground cayenne)

Fine sea salt

1 Tbsp lemon juice (optional)

2 Tbsp chopped cilantro, tender stems, and leaves

Instructions
Heat the oil over medium heat in a medium Dutch oven or saucepan. When the oil is hot, add the carom and cumin seeds, the seeds will sizzle in the hot oil, and sauté for 30 to 45 seconds until fragrant. Add the garam masala, and turmeric, and sauté until fragrant, 30 to 45 seconds. Add the onion and sauté until translucent, 4 to 5 minutes. Add the ginger, and garlic, and sauté until fragrant, 30 to 45 seconds.
Fold in the tomatoes, potatoes, water, and chilli powder. Bring to a boil over high heat, then reduce to low, cover with a lid, and cook until the potatoes are tender, and fall apart when pressed with a spoon, 45 to 60 minutes. Remove the lid and smash a few potatoes to help thicken the gravy. Taste and season with salt. Add lemon juice if needed; this depends on the quality of the tomatoes. Remove from the heat, garnish with the cilantro, and serve hot or warm with the pooris.
Notes
I use my good old trusty Russets or yellow potatoes when making this dish. Peel or leave the skins on; this depends on you and whoever you're feeding. I like the skins on.
While you can make this with fresh tomatoes, I prefer the richer flavor of canned tomatoes in this dish.
Carom seeds give this dish, its unique aroma. If you can't find carom, use caraway (the flavor is much closer).
My folks sometimes add cumin to this recipe, so I've left it as an option but feel free to drop it.
This gravy gets thickened by the starch from the potatoes and the pulpy crushed tomatoes.
Print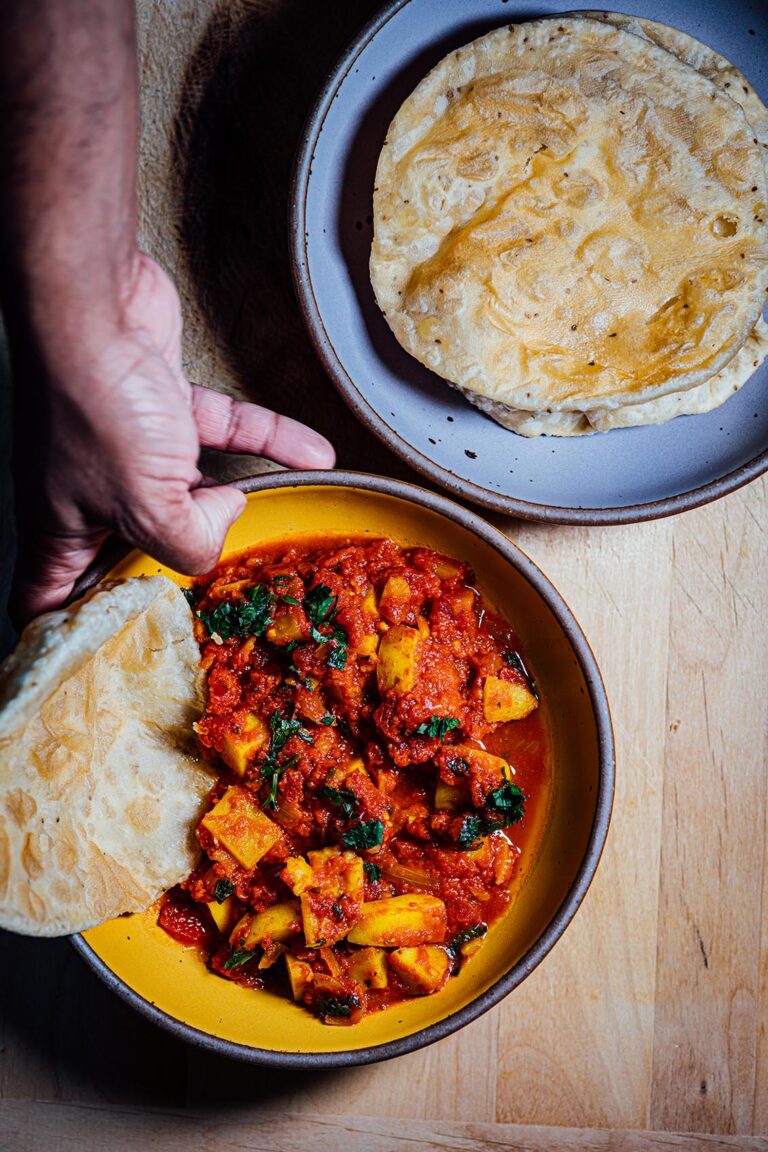 Pooris/Fried Flatbread
Pooris are a type of Indian flatbread that are fried and served with savory and sweet dishes (like shrikhand – a yogurt-based dessert).
2 cups/320 g atta plus extra for dusting (See The Cook's Notes) Or (1 ½ cups/120 g all-purpose flour + ½ cup/70 g whole-wheat flour)
1 tsp fine sea salt
1 tsp carom seeds, lightly crushed (optional) (See The Cook's Notes)
2 Tbsp plus 2 to 3 cups/480 ml to 720 ml neutral oil with a high smoke point, such as grapeseed
1 cup/240 ml water warmed to 160F/71C
Instructions
Add the atta (or the all-purpose flour and whole-wheat flour), salt, and carom seeds to the bowl of a stand mixer. Dry whisk by hand or a fork just to get the ingredients. Rub in 2 Tbsp of the oil into the flour using your fingers to get a crumbly mixture. Fix the dough blade and knead over low speed, pouring the warm water in a steady stream until the dough just comes together, 2 to 3 minutes. If using atta, then knead the dough for an additional 10 minutes; if using the flour mixture, then knead for 5 minutes. The dough will be soft and supple to the touch. Scrape out and transfer the dough to a lightly floured surface and shape it into a large ball. Place in a bowl and let rest for 30 minutes covered.
After the dough is rested, weigh and divide it into 12 equal parts by weight. Shape each into a ball and roll each ball into a 5 in/12 cm wide circle. Roll out the remaining dough and place them on a dry, clean lint-free kitchen towel.
When ready to fry, heat the remaining oil in a medium saucepan over medium-high heat. Line a large plate with absorbent paper towels or place a wire rack on top. When the oil reaches 350F/180C, drop one of the circles of dough. The dough should immediately rise to the surface and puff up to form a poori; cook on both sides until golden-brown, total cooking time 2 to 2 ½ minutes. Use a slotted spoon to flip the dough as it cooks and drain any excess oil. Transfer to the plate. During cooking, maintain the temperature of the oil between 325F/165C to 350F/190C. Cook the remaining circles of dough. Pooris are best eaten fresh as soon as they come off the stove, but you can keep them warm by placing them on a baking sheet in an oven preheated to 300F/150C. Serve the pooris with the potatoes in tomato gravy.
Notes
I know not all of you will have access to atta, the whole-wheat Indian flour that's used to make flatbreads like rotis, parathas, pooris, etc. (you can find it online and in Indian grocery stores). Consequently, I've listed two options for the flour to make the bread – a mix of all-purpose flour and whole-wheat flour (I use King Arthur Flour). While atta is also a whole-wheat flour, it is made from hard wheat, while the whole-wheat flour we are familiar with here in the West, is made from soft wheat. Because of this, they grind differently in flour mills and behave differently in doughs. I've adjusted the ratios and knead times accordingly.
You can leave the carom out but DO NOT use cumin in the pooris. It tends to overpower the bread. Caraway seeds are a better substitute.
When rolling them out, it is best to dust the pooris with either atta or all-purpose flour. Dust them well before you fry, as the dry flour bits will collect in the oil over time.