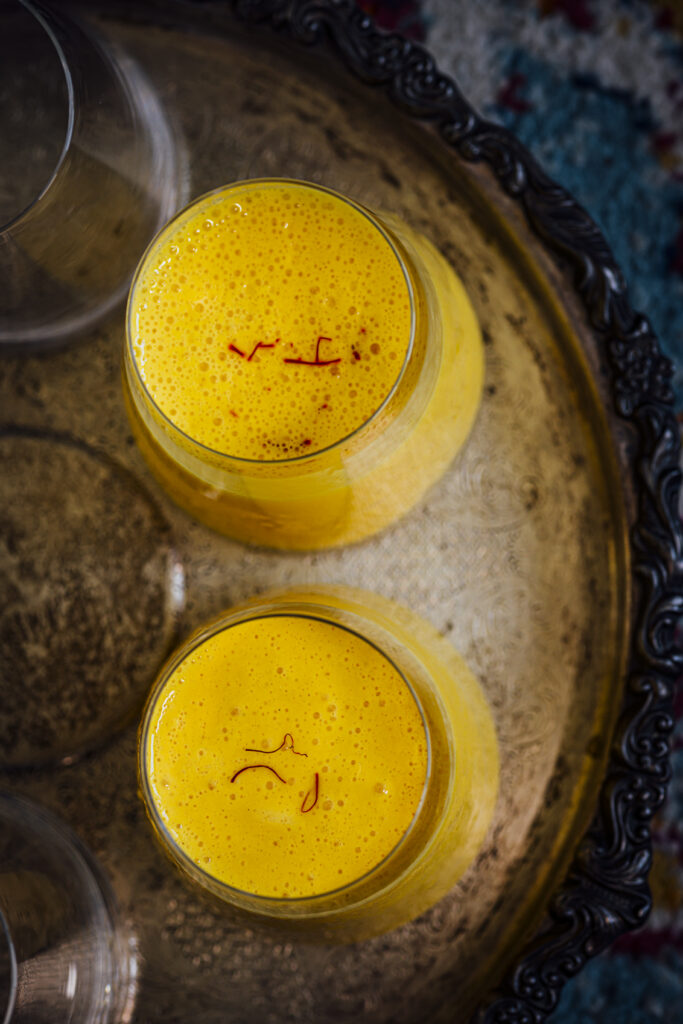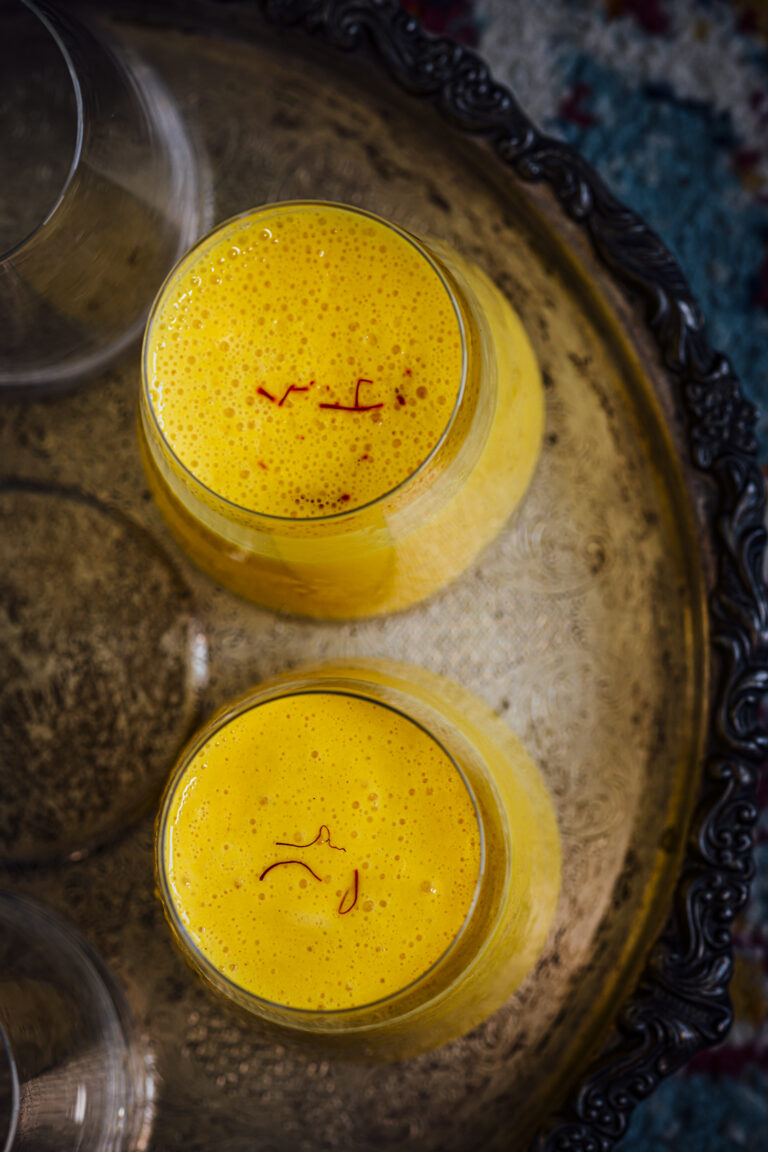 Print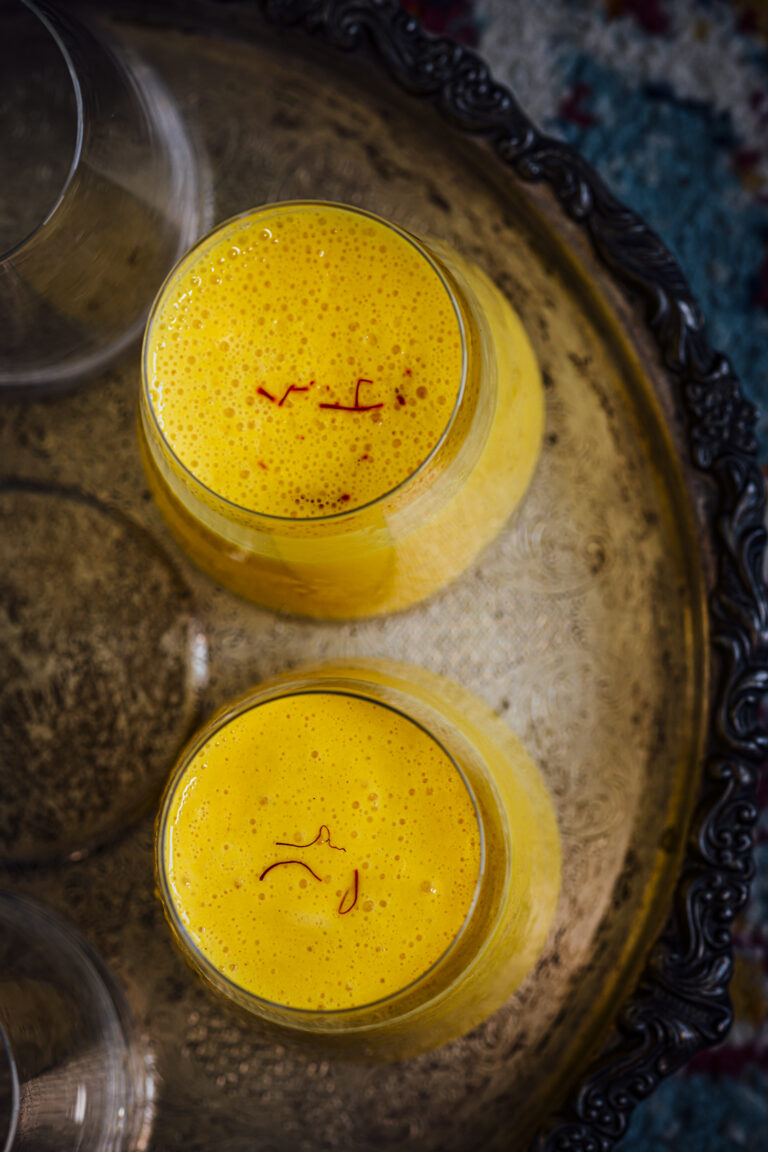 Mango Lassi
One of the most refreshing drinks to order at Indian restaurants, mango lassis are creamy, smooth, and full of fruity goodness. It's also really simple and relies on the quality of your ingredients, so look for good mangoes, preferably Indian, like the Alphonso or Kesars (fresh ones are sold in Indian stores from April to May, while canned ones will be available year-round). I prefer the consistency to be less thick but if you want it thicker add more mango or yogurt.
One large/about 250 g ripe mango
1 cup/240 ml plain unsweetened yogurt, chilled
2 cups/475 ml chilled water
Sugar, maple syrup, agave, or honey as needed
1/2 tsp ground green cardamom
a pinch of saffron plus extra for garnishing
crushed ice for serving
Instructions
1. Scoop the pulp and any juices from the mango and transfer to a blender. Discard the skin and seed.
2. Add the yogurt and 1 cup/240 ml water. Add 1 Tbsp of sugar, cardamom, and a pinch of saffron. Blend over high speed until smooth. Add more water to bring the volume up to 4 cups/945 ml and blend. Taste and add more sugar if needed.
3. Divide and serve chilled over ice and garnish with a few extra strands of saffron. Lassi tastes best the day its made but can be stored for up to 1 day in the refrigerator.
Notes
I use plain yogurt, but Greek yogurt will also work well. Use 3/4 cup of Greek yogurt in this recipe, then thin the lassi with water.
Frozen and canned mangoes will also work in this recipe.
Fresh mint leaves are another great garnish with this drink.