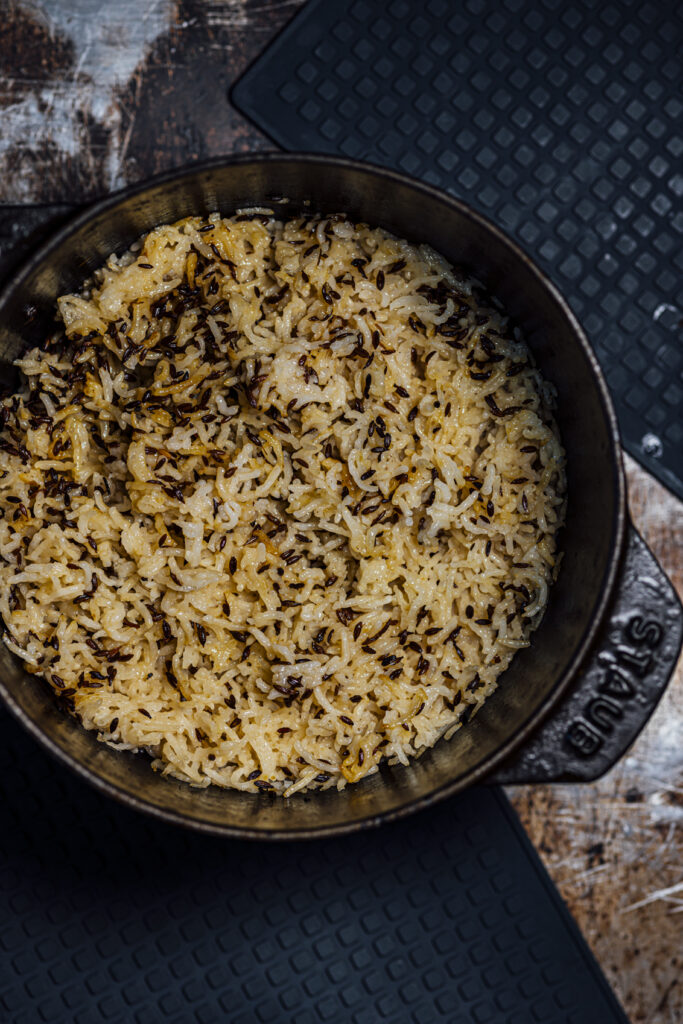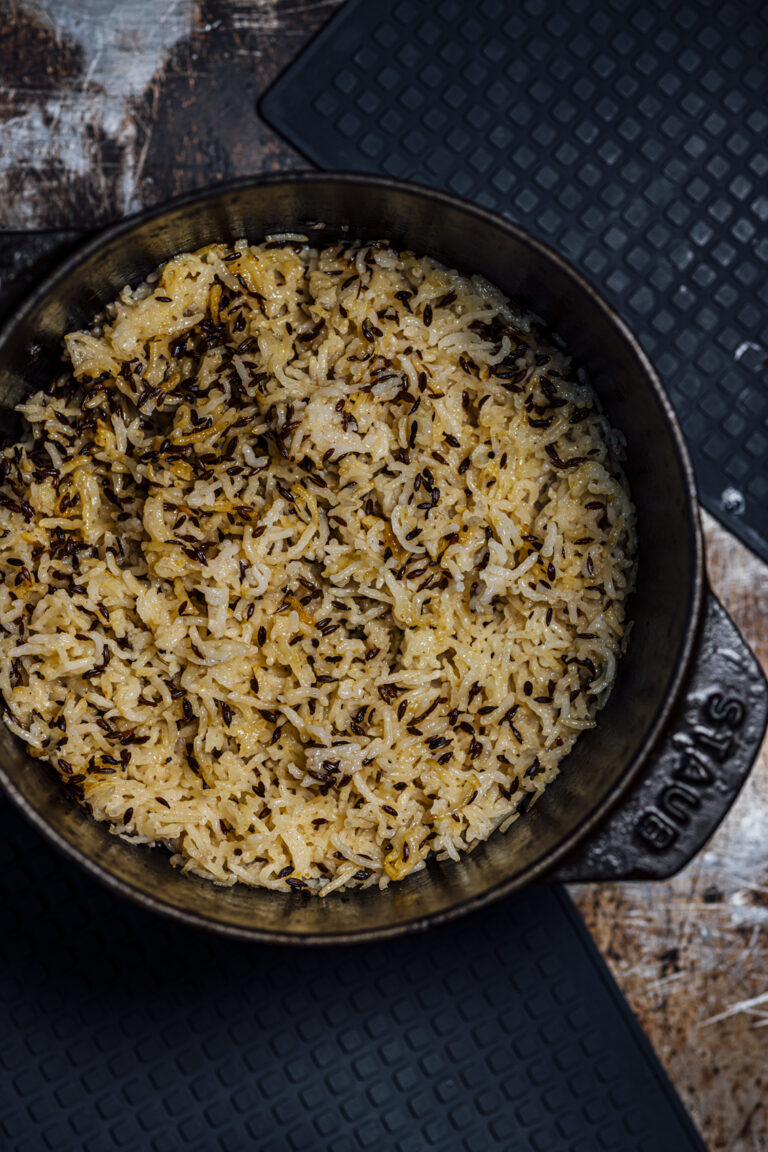 Print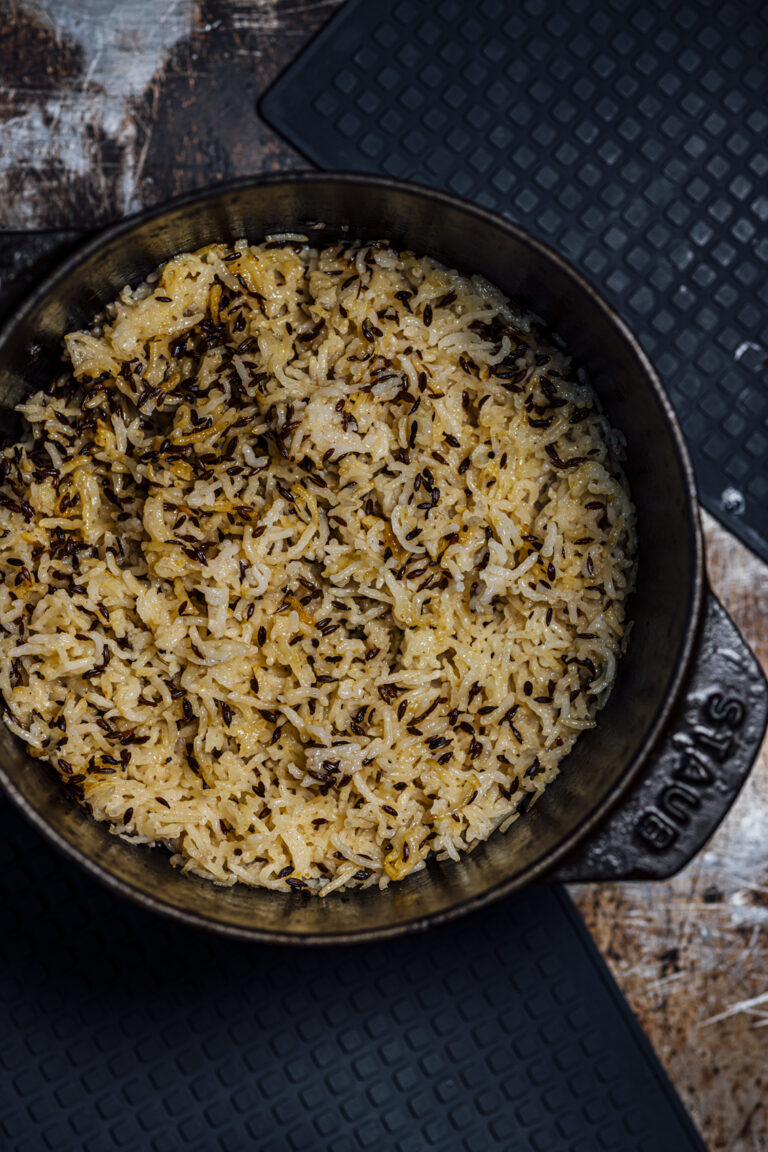 Cumin Rice/Jeera Pulao
This is one of the simplest Indian pulaos to make, and even though it uses only two spices for aroma, it is remarkably flavorful. Cumin and freshly ground black pepper amplify the flavor of the basmati rice. Serve this pulao with any Indian dish, like the butter chicken, dal, or saag paneer.
1 cup/200 g basmati rice, picked and clean for debris
1 Tbsp ghee or neutral oil
1 Tbsp cumin seeds
1 tsp coarsely ground black pepper
2 cups/480 ml water
fine sea salt
Instructions
Rinse the rice in a fine mesh strainer over running cold tap water until the runoff is no longer cloudy. Soak the rice in enough cold tap water to cover the rice by 1 in/2.5 cm for 30 minutes. Discard the water, rinse the rice once more, and drain well.
Heat the ghee in a medium saucepan over medium heat. Add the cumin and black pepper, and cook until the seeds sizzle and turn golden brown and fragrant, 30 to 45 seconds.
Add the drained soaked rice to the saucepan and fry the rice until the grains are coated in the fat and stop sticking.
Add the water and season with salt. Bring the water to a boil over medium-high heat, reduce to a simmer, cover with a lid, and let cook until all the water evaporates, about 10 to 15 minutes. Do not stir the rice during cooking. Remove from the heat and keep the rice covered for 5 minutes. When ready to serve, fluff the rice with a fork. Leftovers can be stored in an airtight container for up to 3 to 4 days in the refrigerator.
Notes
When making basmati rice, use good quality basmati rice that's been aged for at least a year (the manufacturer's label should indicate this).
Do not touch the rice too much during rinsing. This can break the grains.
Do not stir the rice during boiling, as this will break the grains and make the liquid sticky.