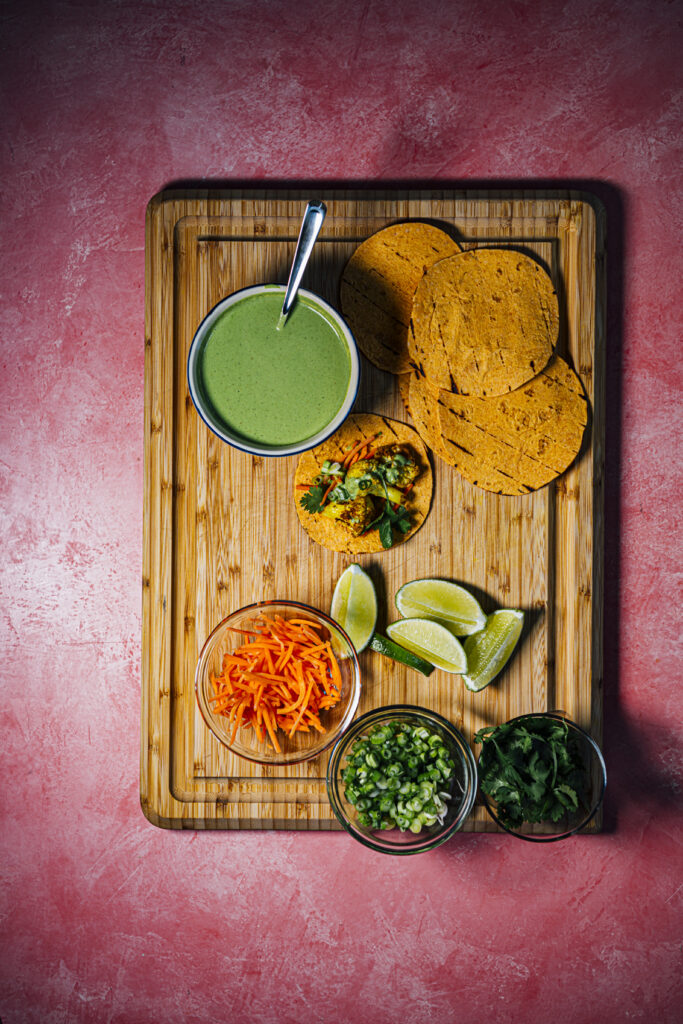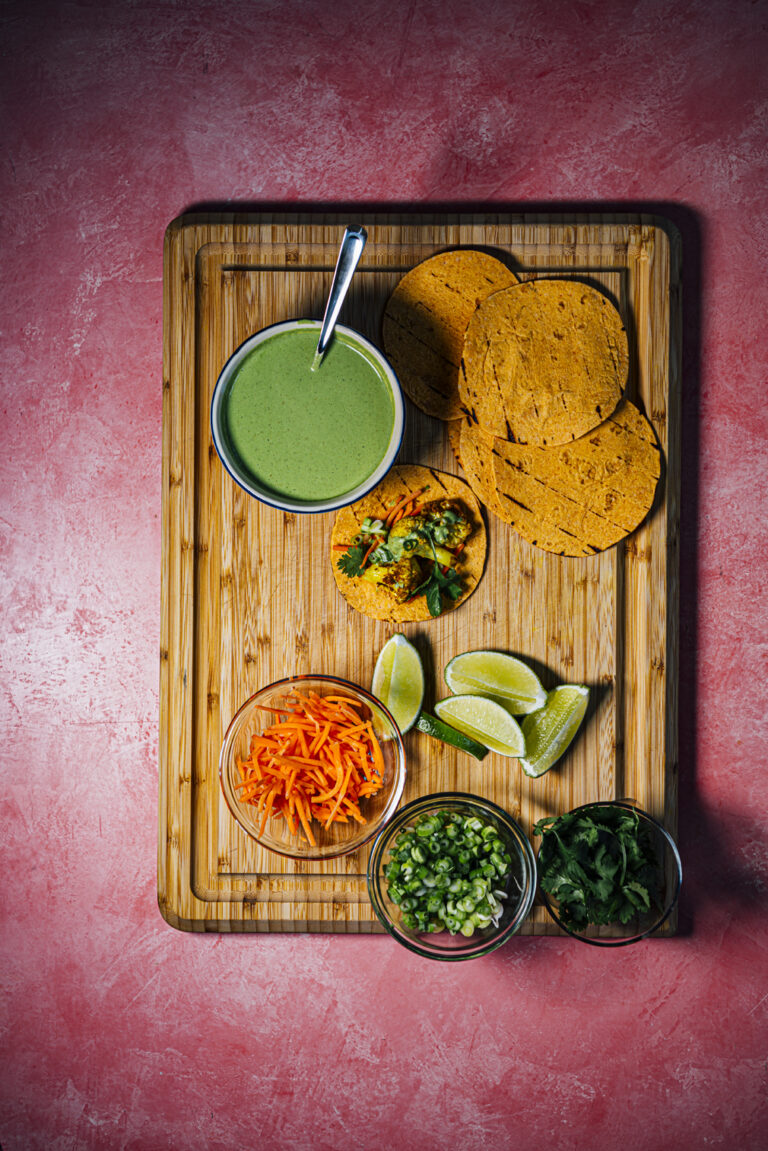 Print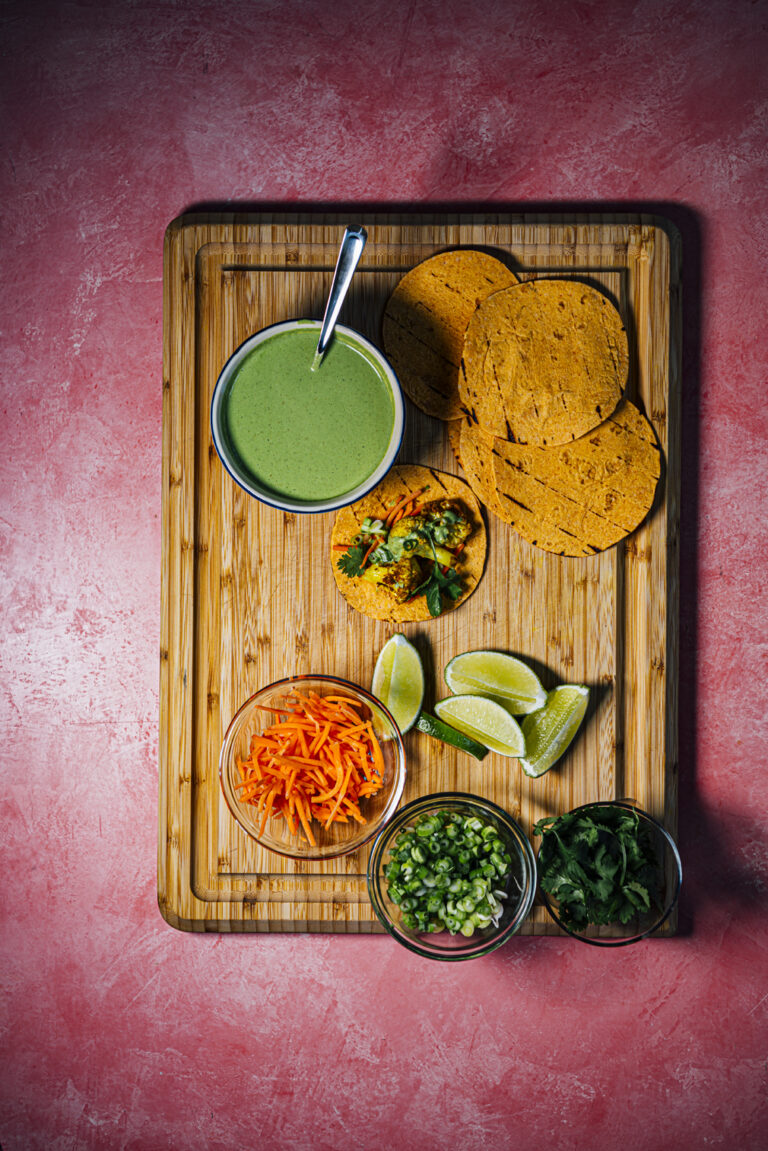 Chaat Masala Cauliflower Tacos
Tossed and roasted with chaat masala and served with a cool herby yogurt sauce, these tacos pack a lot of flavor with minimum effort. Add your favorite garnishes to add your signature to these tacos. Use my special Chaat Masala Blend made with Oaktown Spice Shop to amp up the flavor.
For the Cauliflower
24 oz/680 g cauliflower florets, separated into bite-size pieces
2 Tbsp extra-virgin olive oil
2 tsp California Chaat Masala Blend
½ tsp ground turmeric
Fine sea salt
For the Sauce
1 cup/240 g plain unsweetened yogurt
1 bunch cilantro
1 jalapeño, deseed for a milder flavor
1 shallot
2 Tbsp fresh lime juice
1 tsp toasted cumin, ground
1 tsp toasted coriander, ground
½ tsp ground black pepper
Fine sea salt
Sugar as needed
Tortillas to serve
For the Garnish
Thinly sliced scallions, both green and white parts
Shredded carrots
Fresh cilantro leaves
Fresh lime wedges
Instructions
Preheat the oven to 425F/220C.
Toss the cauliflower with the olive oil and chaat masala, and season with salt. Spread on a baking sheet or roasting pan and cook until golden brown, rotating the pan halfway through during cooking, about 30 minutes.
While the cauliflower is roasting, prepare the sauce. Blend the yogurt, cilantro, jalapeño, shallot, lime juice, cumin, coriander, and black pepper over high speed until smooth. Taste and season with salt and sugar as needed.
To assemble and serve the tacos, stuff the cauliflower into the tortillas and garnish with the scallions, carrots, and cilantro. Serve with a lime wedge. Alternatively, have the guests assemble their own.
Notes
To make this vegan, use coconut yogurt or your favorite plant-based yogurt to make the sauce.