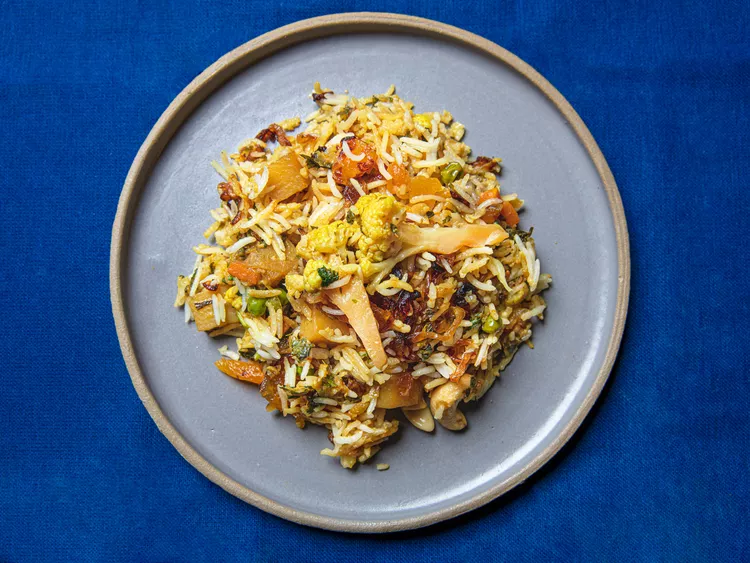 A biryani is meant to be extravagant. Brightly colored, intoxicatingly aromatic, and rich with flavor, biryani is often served at celebrations, and this is true not only of biryanis made with meat, like the lamb biryani I've written about previously, but also of vegetable biryanis, like the recipe below.
Vegetable biryanis take far less time to prepare than ones that include meat, and while I rarely make meat biryanis on weekdays, a vegetable biryani is perfect for a mid-week meals, particularly if you have some unexpected company coming over for dinner. Vegetable biryanis are an excellent example of how paying careful attention to a few simple techniques can yield a dish that's not only appropriate for a celebration, but is deserving of a celebration in itself.
To continue reading this article and learn how to make vegetable biryani, visit my column at Serious Eats.