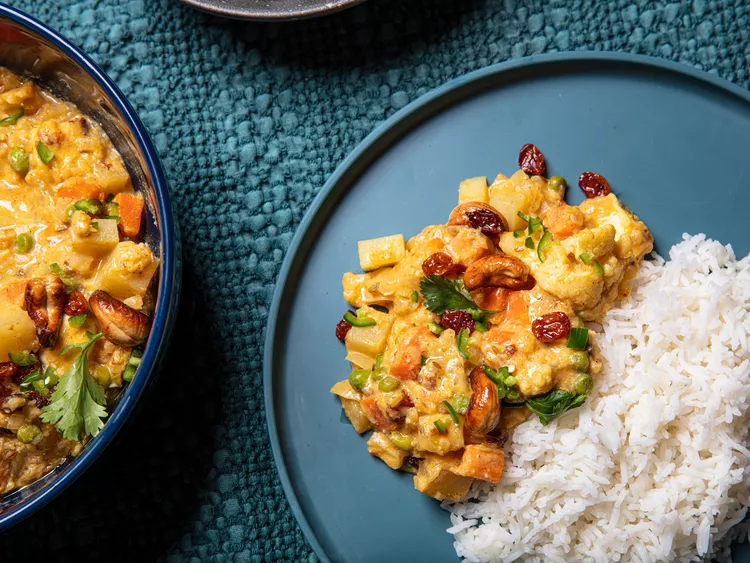 Qorma is a method for braising meats and vegetables that originated in the kitchens of the Mughal Empire, which dominated the Indian subcontinent from the 1500s until the late 1800s. Also spelled korma or kurma, the method lends its name to a variety of dishes, and it's similar to the European method of braising.
The main difference between qorma and Western braises, aside from the use of an array of fragrant spices, is the character of the resulting sauce. Qormas are typically made with cream, yogurt, coconut, and/or ground nuts, all of which yield a luscious and velvety sauce to accompany the braised meat or vegetables. The dish is then garnished with fried nuts, dried fruit, or even thin slivers of silver foil called varak, which is often used when qormas are served as part of a celebration or event.
To continue reading this article and to learn how to make this vegetable qorma, visit my column at Serious Eats.