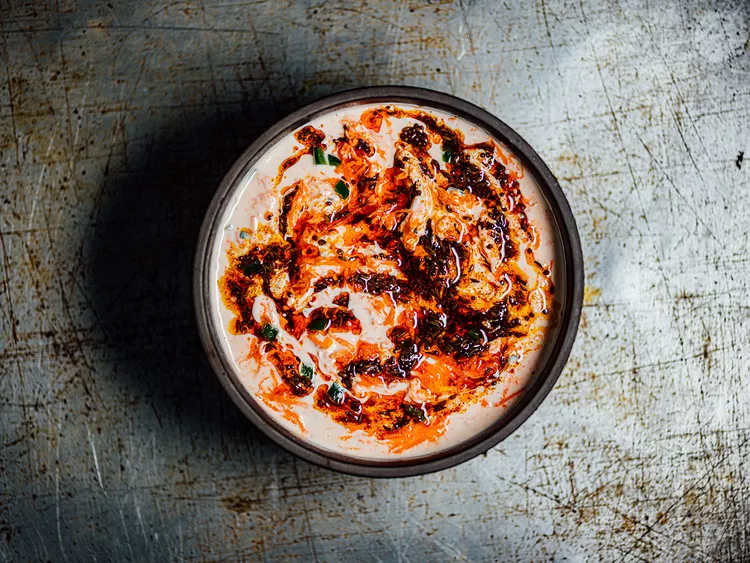 Raita, the yogurt-based condiment that's often seasoned with spices and herbs and served with rice or meat dishes in a variety of Indian cuisines, is refreshing and incredibly simple to make. For this carrot version, almost all of the spices are added as part of the tadka, an infused oil, which gives the raita an added layer of flavor and texture. ("Tadka" also refers to the technique of infusing fat with spices and aromatics.)
To learn how to make this carrot raita visit my column at Serious Eats.
Note: To make this dish vegan, use a plant-based yogurt of your choice.