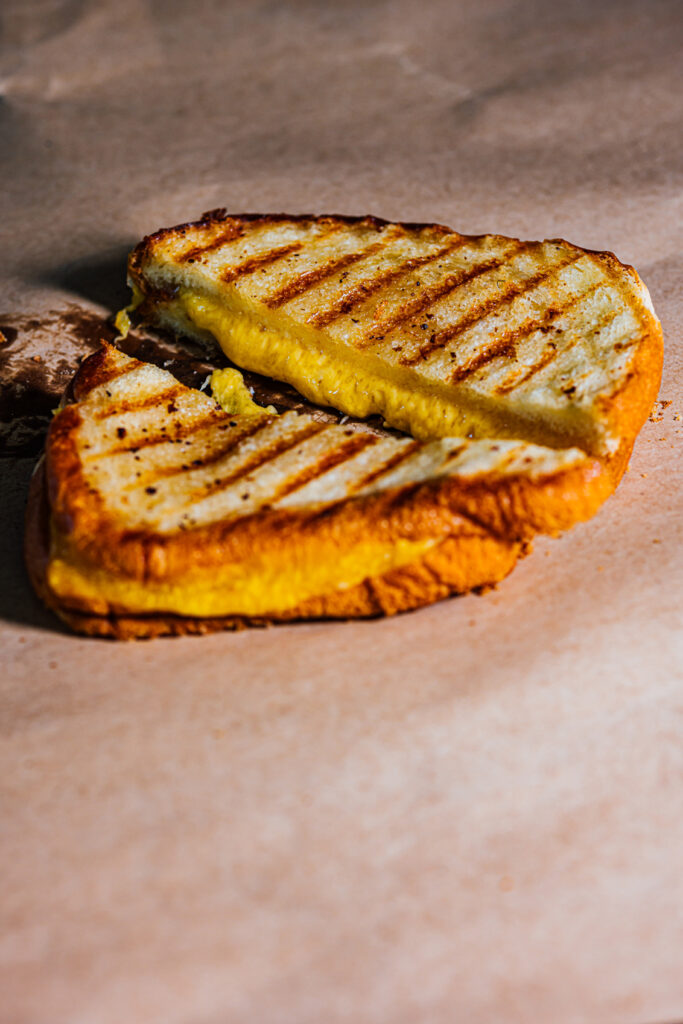 Perhaps it's the simplicity of it all. After all, a grilled cheese sandwich or cheese toastie is a sensory experience full of flavor. Warm toasted layers of bread with its nutty caramel aroma that, when ripped, reveals a magma of fluid molten cheese that's salty, velvety, and full of savoriness. It reminds me of the saying that things need to be destroyed before something good can be born. Grilled cheese sandwiches are a delightful source of comfort.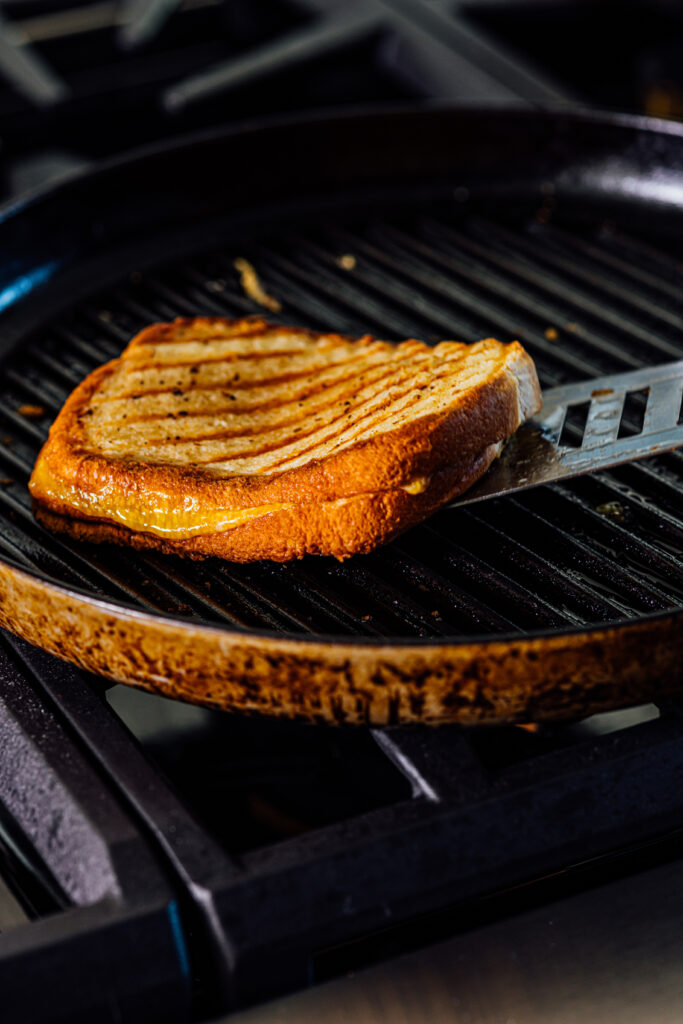 As a rule, it usually follows that if something is beloved, it tends to get a lot of diehard opinions – no mayo, always mayo, always cheddar, no cheddar, etc. You get my drift. I decided to take a deeper look and see
The Choice of Bread
Hear me out. Sandwich bread is the best option. I like white or whole wheat. You can use country-style sourdough but don't go for the ones with big holes, or whatever cheese is present in the sandwich will eventually leak out and burn.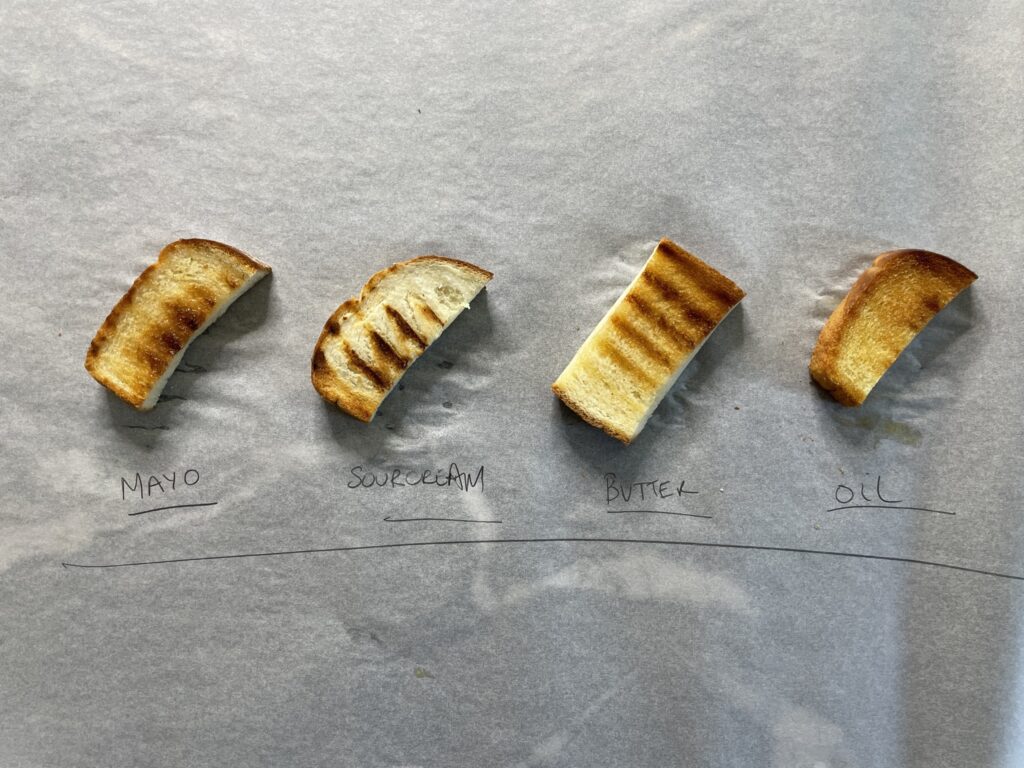 The Cheese
There's one rule regarding the choice of cheese: make sure it melts no matter what cheese you use. If the cheese doesn't melt, you won't get that dramatic gooey texture in that warm sandwich. American cheese, cheddar, gruyere, gouda, Havarti, pepper jack, etc., are all fantastic options. You can use sliced or grated cheese and combine different cheeses.
The Sandwich Paint
Okay, this isn't painting, but that's what I call it at home. The coat of fat helps the bread develop deep caramel and nutty aromas, prevents the bread from drying out, and acts as the non-stick factor to help the cooked sandwich come off the griddle or pan easily. I used to think that choosing bread and cheese would be the most controversial topic in grilled cheese sandwich methodology, but the paint options come with the most robust options. I tested four options under different conditions: olive oil, butter, mayonnaise, and sour cream. The biggest complaint with mayonnaise is that it may leave an eggy or scrambled egg taste. I tested it out, so you don't have to. I didn't pick up on eggy tastes or scrambled egg texture with store-bought mayonnaise. Store-bought mayonnaises are prepared to avoid any eggy aftertastes. I tried Duke and Kraft, the two most popular brands in America, and didn't notice any of these egg flavors. Next up was butter and olive oil; these work nicely but come with pros and cons, like anything else in life. Butter is much easier to spread, while olive oil being a liquid, is not that easy to cover a defined area evenly, and as a result, I had to use more olive oil to coat the exact size of bread than I did butter. Sour cream was an utter disaster, it spreads well, but after heating, the milk proteins congeal and leave visible white clouds. Of these four options, I'd rank butter and mayonnaise as 1, olive oil as two, and sour cream with a big fat zero. One more thing about butter, you can use salted or unsalted. I use unsalted because I find cheese contains enough salt.
The Technique
Painting the bread on the inside and outside of the sandwich makes it too greasy; honestly, it felt unnecessarily excessive. Cheese contains a large quantity of fat, which is released from the protein network of the cheese during grilling and goes straight into the bread. I found that painting the bread on the outside produced the best flavor and texture, but it also did what it was supposed to do, keep the bread from drying and help with easy release. I use medium-low heat when cooking the sandwiches, it gives the cheese enough time to melt, and the bread toasts at an even rate. During cooking, press the sandwich down gently with a flat spatula like a fish spatula; the pressure helps the sandwich to cook faster, grill evenly, and the bread absorbs the flavors from the cheese better.
For My Vegan Readers:
I like to use Sir Kensington's mayonnaise or I Can't Believe It's Not Butter and Field Roast's Chao Cheese slices.
Print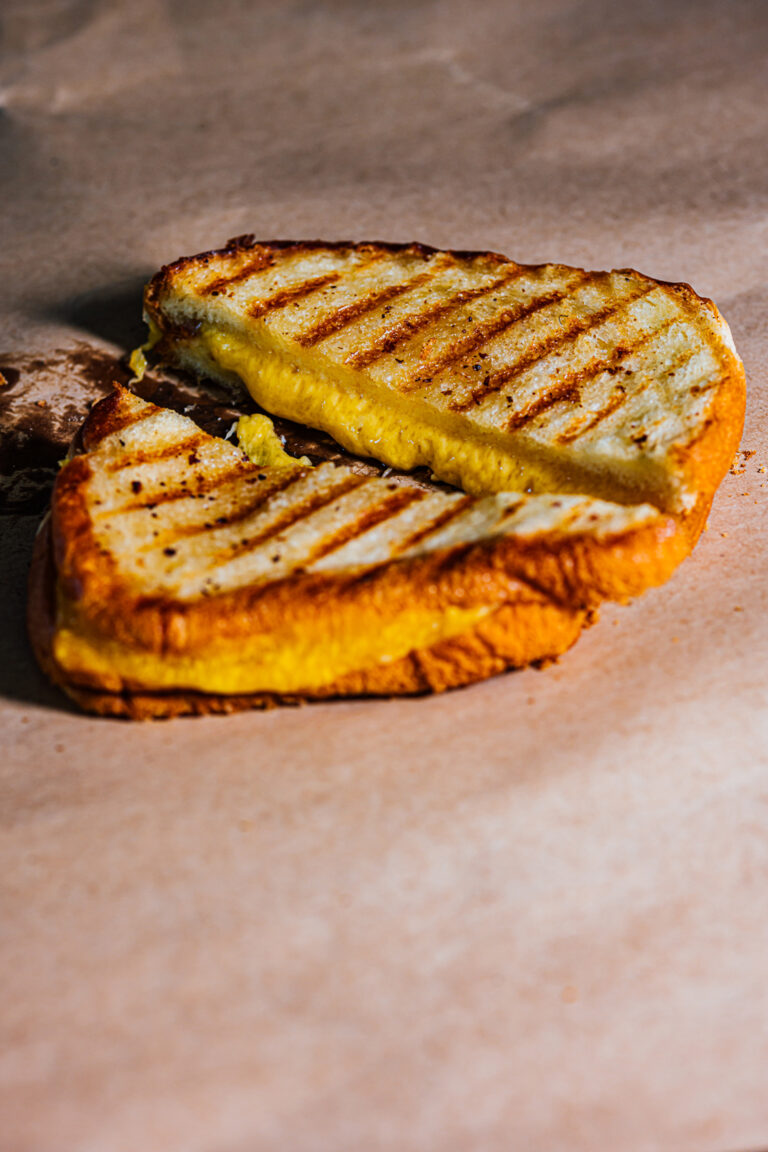 The Quest for The Perfect Grilled Cheese Sandwich
This is the simplest form of my grilled cheese sandwich; I play with different types of cheese combinations. I love eating grilled cheese sandwiches with a little ketchup on the side; Maggi's Hot and Sweet is my favorite.
2 slices sandwich bread
2 slices or ¼ cup grated cheese such as American cheese, cheddar, gruyere, gouda, Havarti, pepper jack
2 Tbsp mayonnaise or butter
Instructions
Heat a grill pan, griddle, or skillet over medium-low heat. Lay a slice of bread down and place the cheese on top. Top with the second slice of bread. Butter the outside of each bread slice with mayonnaise or butter, 1 Tbsp per side. Cook, occasionally pressing down gently with a spatula on each side to help compress the sandwich. Flip the sandwich after the bread gets crisp, toasted, and golden brown, 3 to 4 minutes per side. Serve warm.