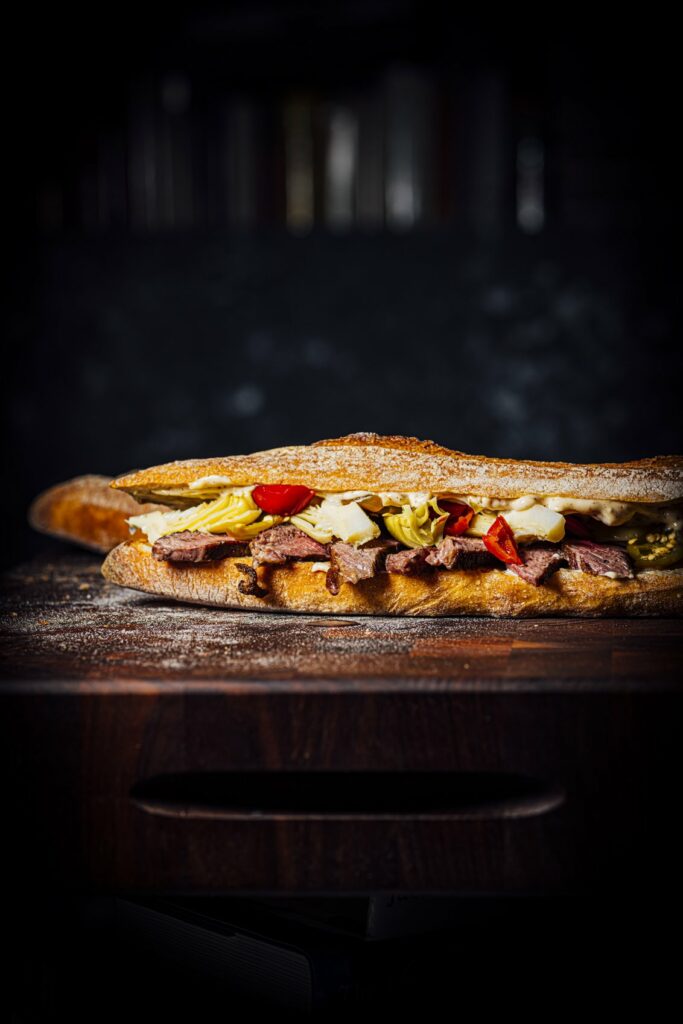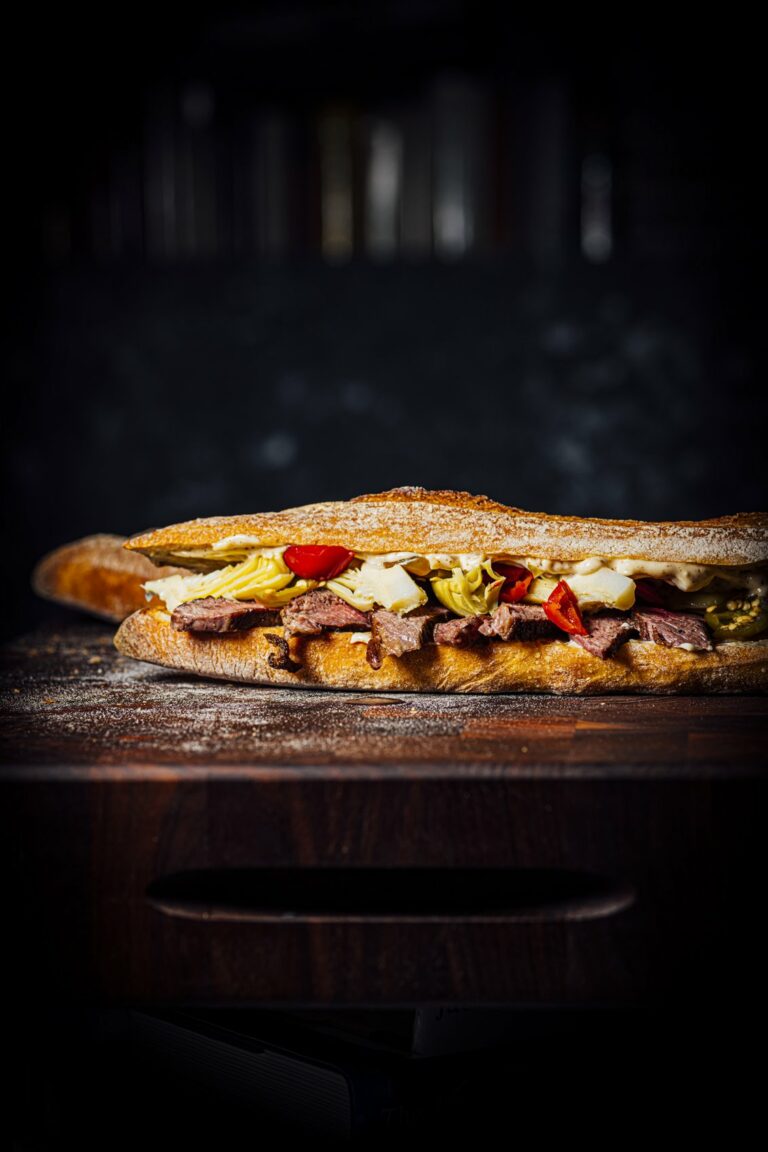 Print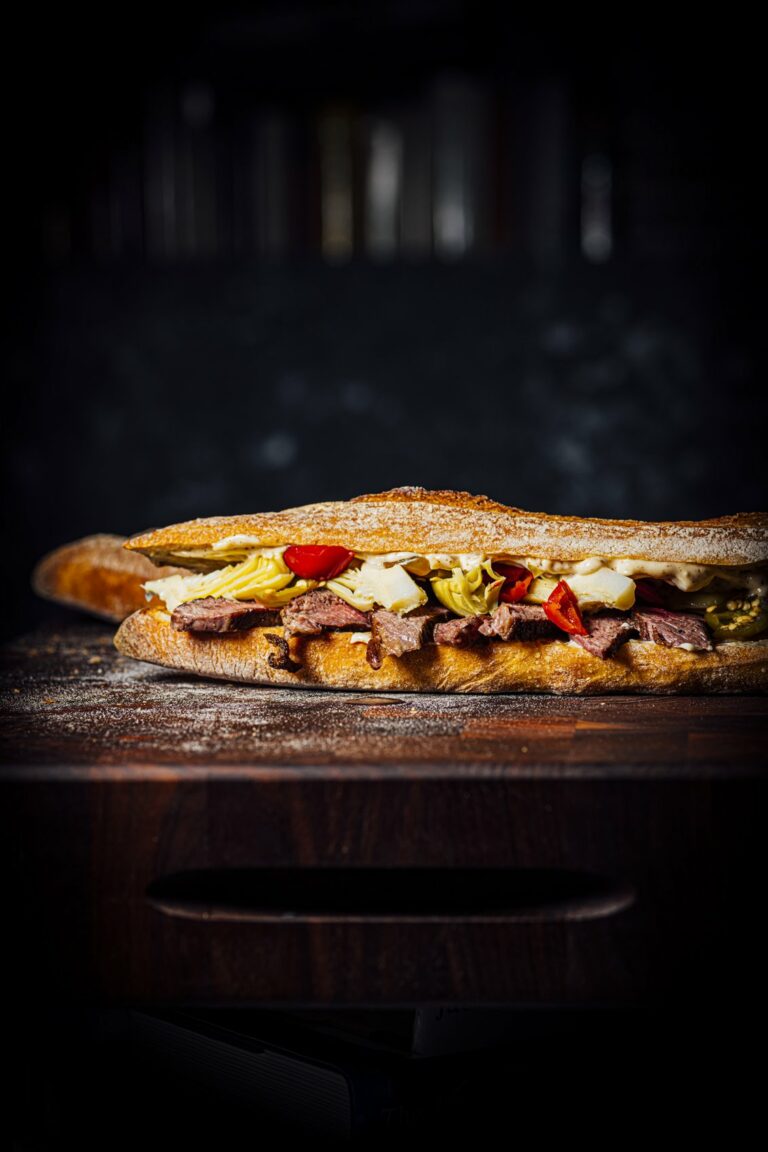 Steak Sandwich with Chipotle Preserved Lemon Mayo
Michael loves steak in any form or shape. He's also biased toward steaks in salads, sandwiches, burritos, and tacos. When we have leftover or extra steak (a rare occasion), I pair it with this chipotle preserved lemon mayo, briny pickled artichokes, and sweet peppers to bring out the flavors of the steak. The bring flavors add a spot of tangy brightness to the savory taste of the grilled steak. BTW, this mayo also goes great in roast beef sandwiches.
For the Chipotle Preserved Lemon Mayonnaise 
1 cup/240 g mayonnaise, homemade or store-bought

1 1/2 Tbsp fresh lemon juice

2 Tbsp chopped preserved lemons

1 tsp ground chipotle

For the Sandwich
1 lb/455 g warm grilled steak

1 sourdough baguette, sliced in half lengthwise

One 12 oz/340 g can brined artichokes, drained and diced

One 16 oz/455 g can brined sweet peppers, drained and diced

Instructions
The Chipotle Preserved Lemon Mayonnaise
1. Combine all the ingredients for the mayonnaise in a medium bowl. Leave to sit for at least 30 minutes before using. This can be made 2 days in advance. Store in an airtight container for up to 1 week.
To Prepare the Sandwich
1. Slice the steak against the grain.
2. Generously, butter the inside of each half of the baguette with the mayonnaise.
3. Lay the steak on the lower half of the baguette. Top with the artichokes and bell peppers. Place the top half of the baguette and press gently. Cut the baguette sandwich in half perpendicular to its length. Serve immediately.
Notes
Rinse the preserved lemon peel before using it to get rid of excess salt.
I slice the steak "against the grain." This means that you need to cut the steak perpendicular to the direction in which the muscle fibers run; this prevents the steak's texture from becoming chewy.
Cook the steak with any seasoning you like, I used salt and pepper.