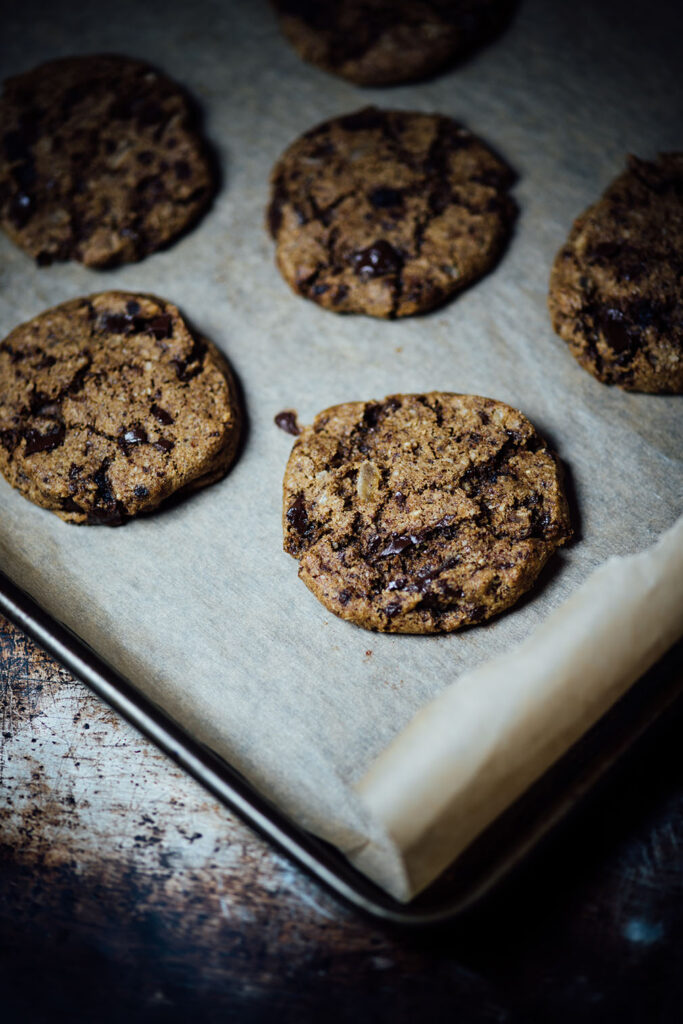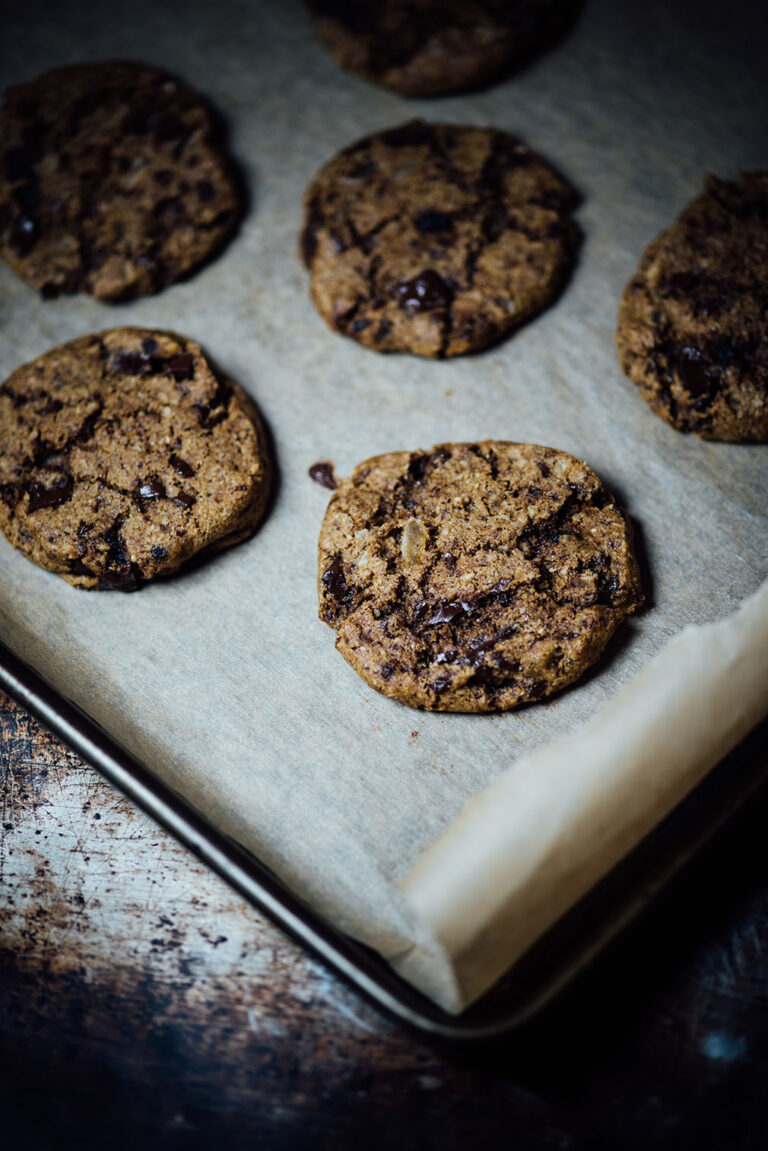 This has been one phenomenal week, one that I could never have imagined. Your reception to Season has been simply amazing! First, the New York Times and prolific award-winning author, Mayukh Sen, wrote a profile, featured the book and they also included it in the Top 19 cookbooks of Fall 2018. You can read all about it here;
The New York Times – An Indian Food Writer Breaks Free From Tradition – October 2, 2018
The New York Times – The 19 Best Cookbooks of Fall 2018 – October 2018
There's also a special giveaway starting today on Instagram with the lovely folk at Guittard chocolate, to enter head over to my account, and good luck.
I've wrapped the first part of San Francisco book tour and New Orleans and am now headed to New York this week. There are still a few tickets available at 92Y, please come if you're around! My second event in NYC has completely sold out.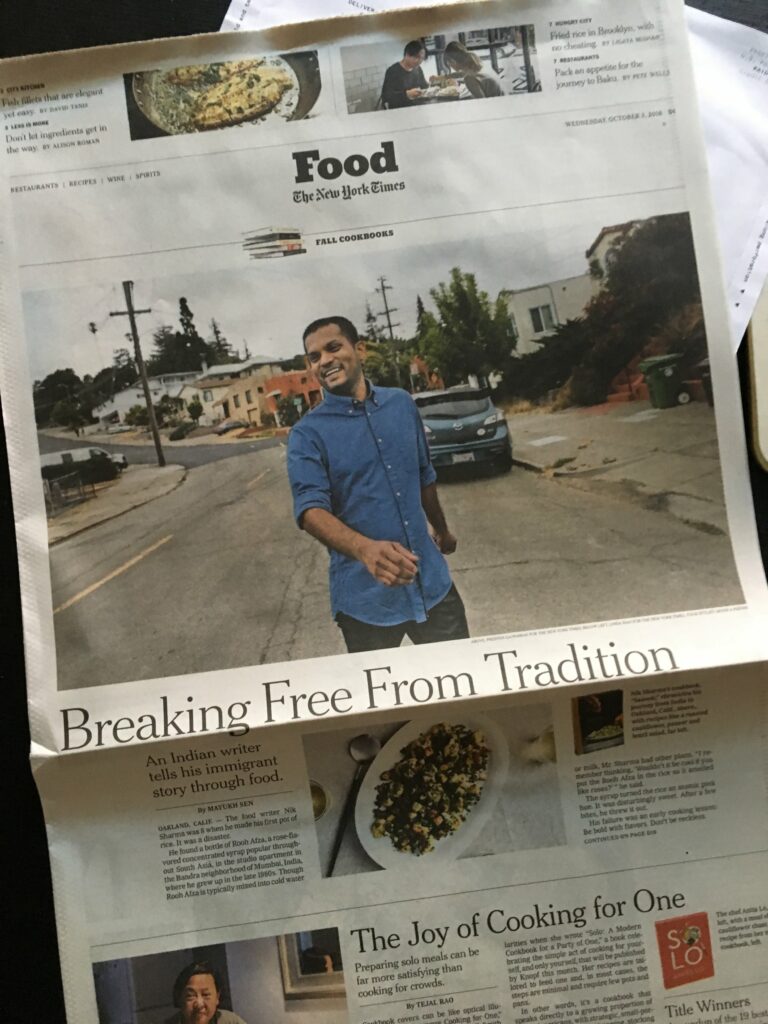 October 9, 2018 – 7:00 pm – 92Y 2nd St – Season: Big Flavors and Beautiful Food with "A Brown Table's" Nik Sharma and food writer and journalist Korsha Wilson. Tickets are available here. A book signing will follow.
Print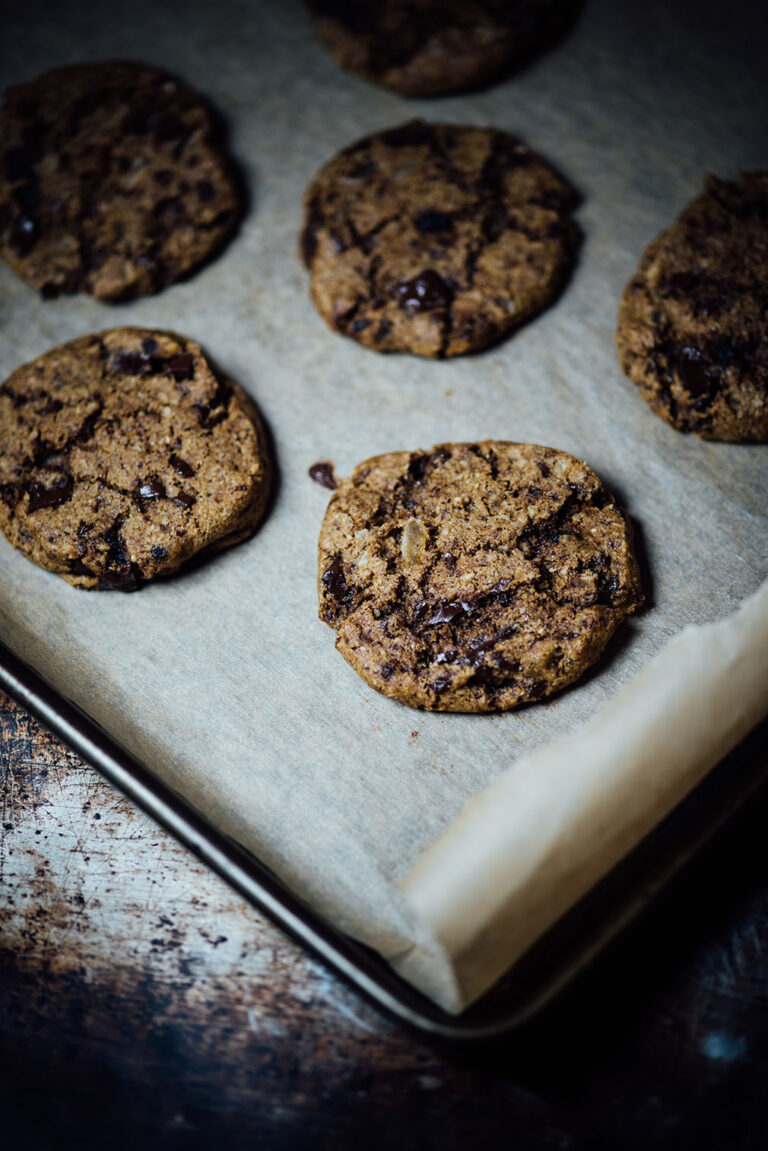 Spicy Chocolate Chip Cookies and The New York Times, What A Week!
In the early eighteenth century, a marriage took place in Turin, Italy, and the world has never been quite the same ever since. I'm talking about the sacred union of chocolate and hazelnuts, ground together into what is called gianduja. It was born out of economic necessity when cocoa was expensive, and hazelnuts became a filler. Be forewarned: these cookies are maddeningly good. 
2 cups/165 g hazelnut meal or flour 
1 cup/200 g packed jaggery or muscovado sugar 
1½ tsp baking powder 
½ tsp baking soda 
½ tsp freshly ground black pepper 
¼ tsp fine sea salt 
1 large egg, lightly beaten 
2 Tbsp unsalted butter, melted 
1 tsp hazelnut extract or vanilla extract 
½ cup/75 g chopped bittersweet chocolate 
1/3 cup/55 g chopped crystallized ginger 
Instructions
In a large bowl, whisk together the hazelnut meal, jaggery, baking powder, baking soda, black pepper, and salt. Add the egg, melted butter, hazelnut extract, chocolate, and ginger and stir with a large wooden spoon until the dough comes together. Grease your hands with a little oil to prevent the dough from sticking. Divide the dough into twelve equal parts and shape them into balls. Flatten them into 2 in/5 cm rounds. Place the rounds on a baking sheet lined with parchment paper. Wrap the entire baking sheet tightly in plastic wrap and place in the freezer for at least 10 minutes, and preferably 2 hours. 
To bake the cookies, preheat the oven to 350°F /180°C. Line a second baking sheet with parchment paper. Remove the baking sheet from the freezer and put half the rounds of dough on the second sheet. Spread out the rounds on both baking sheets and refrigerate one of them. Bake one batch of cookies at a time until golden brown, 12 to 15 minutes. Cool completely on wire racks. Store the cookies in an airtight container at room temperature for up to 4 days. 
Notes
Black pepper and ginger add a kick of spicy heat, which intensifies the taste of the chocolate. If you want these even spicier, double the amount of pepper. The hazelnut extract amps up the hazelnut flavor of the nut meal. The end result is a cookie that's irresistible. 
The difference between hazelnut meal and flour lies in the skin. Hazelnut meal contains the skin, while the flour is made from blanched hazelnuts where their skins are removed. Some people prefer the taste of nut flours over nut meals because the skins of some nuts can be mildly bitter to taste. Use what works for you.