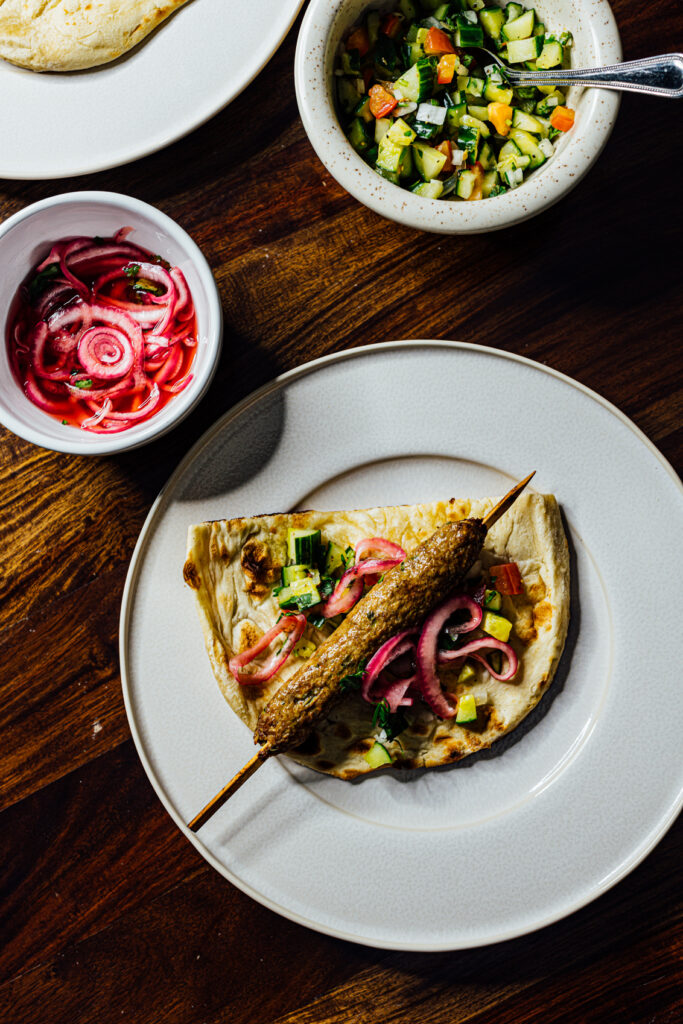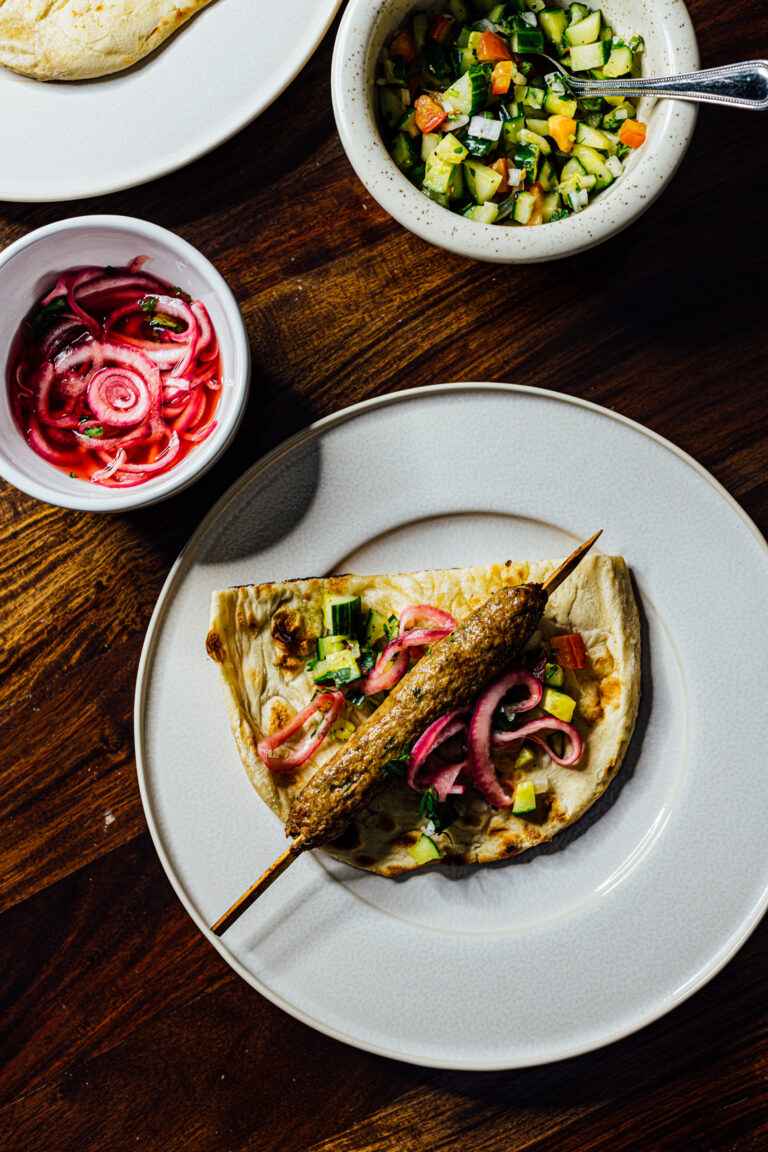 It doesn't matter if you spell it as kebab, kabob, or kebab. I want you to make it and enjoy them. Growing up in Bombay, India, I'd sneak away in the evenings with my friends to the local kebab shop. India's unique kebab culture stems from the Muslim community, and the food is as fantastic as one might imagine. The kebab shops in India will permanently occupy a special place in my heart. I can still vividly remember the scent of warm toasted naan and roomali rotis (a huge, thin, handkerchief-like flat bread), along with the spicy aroma of all sorts of kebabs, biryanis, and curries. I might have eaten kebabs every day for the first three years of my undergrad. In America, my access to kebabs is limited to restaurants; despite their wonderfulness, they still lack the charm that accompanies kebab shops. Restaurants here also offer a limited selection of kebabs. Usually, they stick to tandoori-labeled dishes, and to satisfy my cravings and fulfill my longing for certain dishes, I make kebabs at home often.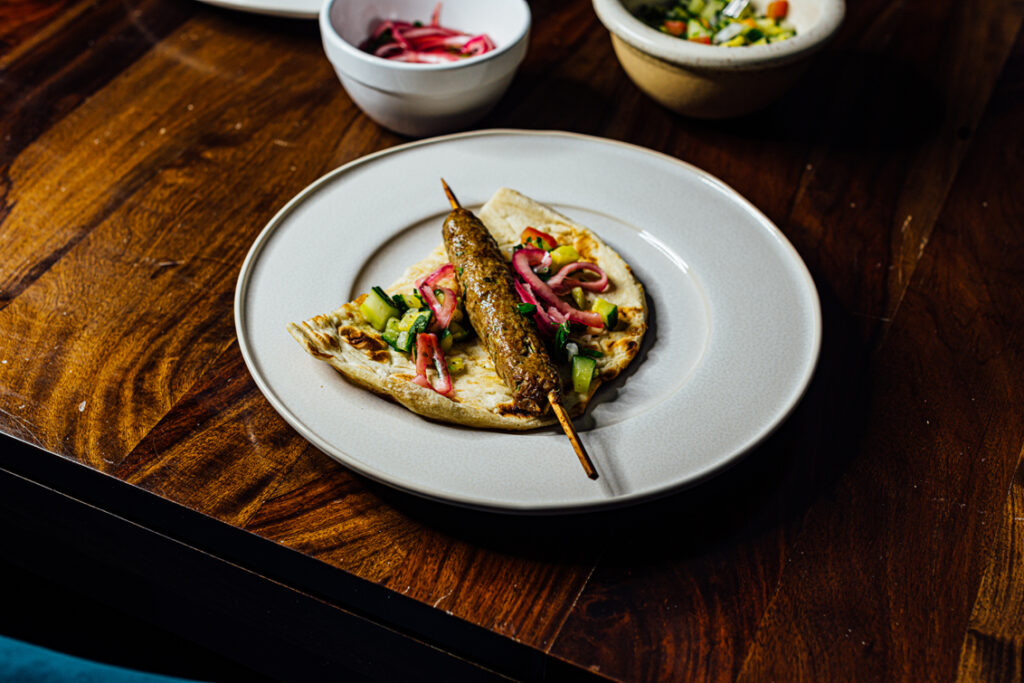 Seekh kebabs are a standard item on the menu of kebab stalls in India, and they're also my favorite type of kebab. They're slightly hot and spicy and use a combination of toasted chickpea flour and egg as binding agents to hold the meat together. These kebabs are made with ground meat like beef, chicken, or mutton; I'm using American Lamb, which is excellent as it produces the best flavor and quality kebabs in this recipe. Unlike some other kebabs, seekh kebabs have an extra advantage. Because the meat is ground, they take the flavors from the spices quickly, and you don't need to marinate it before cooking. Mix, shape, and grill. It's quick and easy.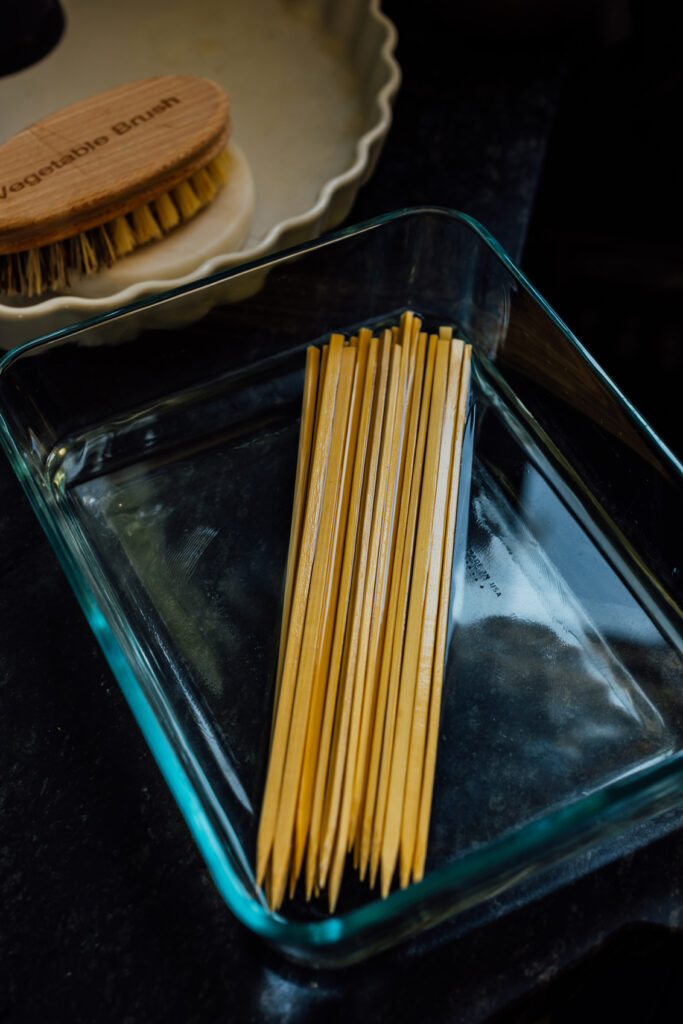 Be careful when shaping the kebabs on the skewer; if the meat is too thick or thin, it won't stay on properly and might fall off. It's not the end of the world, but you want a nicely shaped cylindrical seekh kebab. To avoid the kebab from falling apart, I use flat skewers and once shaped, I keep them in the freezer to firm up for a few minutes before cooking them in the oven or grill.
Print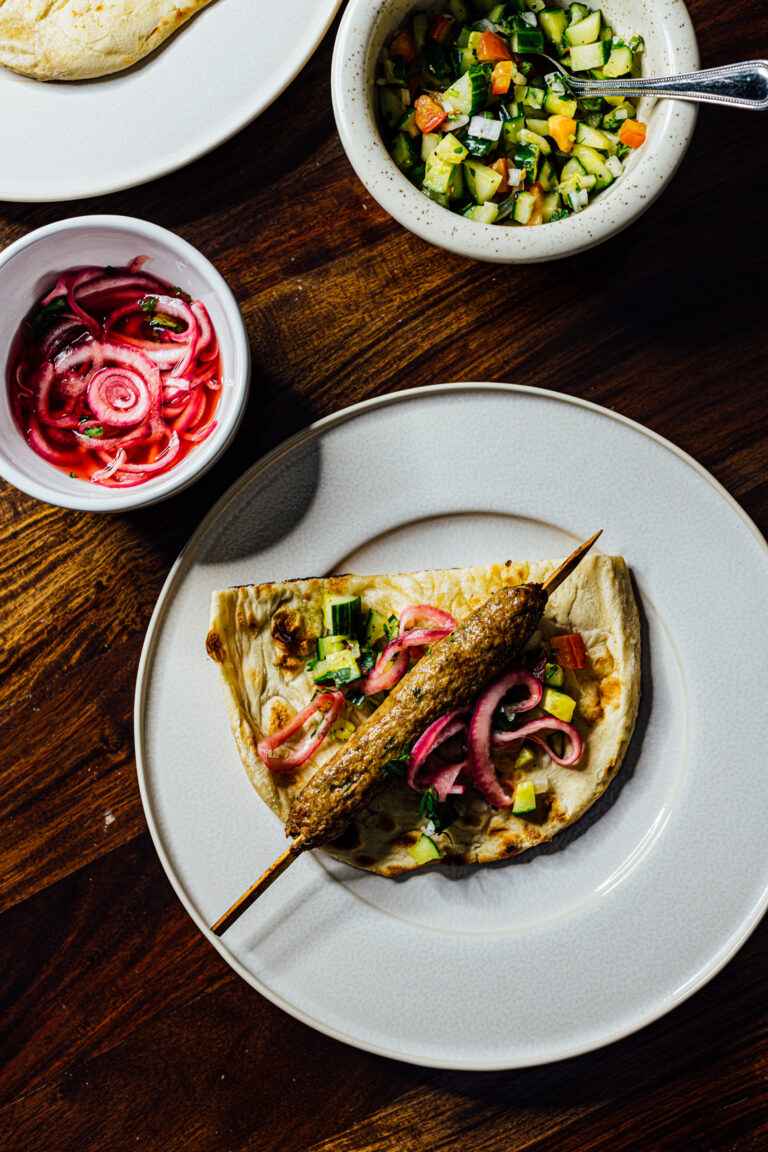 Seekh Kebabs
These seekh kebabs can be eaten as a snack, appetizer, or as part of the main course. I like to serve the kebabs with pickled onions and kachumber salad wrapped in a blanket of warm naan. Indian aachars (Indian pickles) or mint raita work wonderfully as accompaniments.
Yield:

8 to 10 kebabs and 2 cups pickled onions
For the Seekh Kebabs
2 Tbsp chickpea flour

1 Tbsp whole coriander

2 tsp whole cumin

1 lb/455 g ground American Lamb

2 shallots or 1 small onion, minced

6 garlic cloves, grated

2 Tbsp grated fresh ginger

2 Tbsp minced cilantro, tender stems and leaves

1 green chilli such as jalapeno, serrano, or bird's eye

1 tsp garam masala, homemade or store-bought

1 tsp ground chilli powder

1 tsp fine sea salt

1 large egg, lightly whisked

A little oil to help grease your hands while shaping the kebabs

For the Pickled Onions 
1 small red onion, halved and thinly sliced

1 tsp chopped cilantro

1 cup/240 ml apple cider vinegar

1 tsp sugar

Fine sea salt

Additional Accompaniments
Naan for serving, homemade or store-bought
Instructions
For the Seekh Kebabs
Soak 10 flat bamboo skewers in a container filled with water for 30 minutes. This will prevent the skewers from burning. Line a baking sheet with foil.
Preheat the oven to 400F/200C.
Roast the chickpea flour, coriander, and cumin in a small dry stainless-steel or cast-iron skillet over medium-low heat until the chickpea flour turns a light toffee brown color and fragrant, 2 to 3 minutes. Quickly transfer the mixture to a cool plate and let cool. Once cool, grind the mixture to a fine powder using a mortar and pestle or spice mill grinder.
Add the ground chickpea flour mixture to the lamb in a large mixing bowl. Fold in the shallots, garlic, ginger, cilantro, green chilli, garam masala, chilli powder, salt, and egg. The mixture does not need to rest but can be made ahead of time and stored in the refrigerator for anywhere between 1 hour and overnight.
Remove the skewers from the water and pat with a paper towel to remove excess water. Lightly grease your hands with a bit of oil, making it easier to shape the kebabs. Take about 2 to 3 tablespoons of the ground lamb mixture and shape and wrap the meat along the length of the skewer to form a long cylinder. Press gently. Leave a ½ to ¾ in/12 mm to 2 cm gap on both sides of the skewer. Place the skewers on the lined baking sheet and place it in the freezer for 15 minutes. Place the sheet with the kebabs in the preheated oven and cook for 15 to 20 minutes, until the kebabs turn golden brown, and the internal temperature of the kebab reaches 160F/70C. The kebabs can also be grilled over medium heat on an outdoor grill. Brush the kebabs with a bit of oil before grilling. Turn often during grilling to allow even cooking.
Leftovers can be refrigerated and wrapped with foil or plastic wrap or in an airtight container for up to 3 days. For long-term storage, freeze covered with foil or plastic wrap for up to 1 month in a freezer-safe airtight container.
Serve the kebabs with warm naan, kachumber salad,  and pickled onions.
For the Pickled Onions 
Fold the onion, cilantro, vinegar, and sugar in a medium mixing bowl. Add salt to taste. Cover and let sit for 30 minutes at room temperature. Leftovers can be refrigerated in an airtight container for up to 1 day.
Notes
If using lean ground lamb, add 2 Tbsp of melted ghee or unsalted butter. This will help prevent the kebab from drying out.
The exact number of kebabs will depend on the length of the skewers and how much meat you use. I typically aim for 8 to 10 skewers. I've given measurements for what I prefer at home but feel free to make the kebabs thicker or longer (the total number of kebabs will change).
Since this kebab uses ground meat, mince the vegetables as fine as possible, this helps the kebab hold onto the skewer better during cooking.
Use flat skewers and not skinny tubular ones; the flat surface helps hold onto the ground meat much more quickly. Bamboo and wood-based skewers should be soaked in water for at least 30 minutes before use, or they can burn on the grill.
If radishes are in season, add 3 to 4 diced radishes to the kachumber salad. This is a salad that tastes best on the day it's made. The longer it is stored, the more the liquid is released due to the salt's osmotic action, making the salad too watery for my liking.
Pickled onions don't last that long. I find they taste best the day they are made.