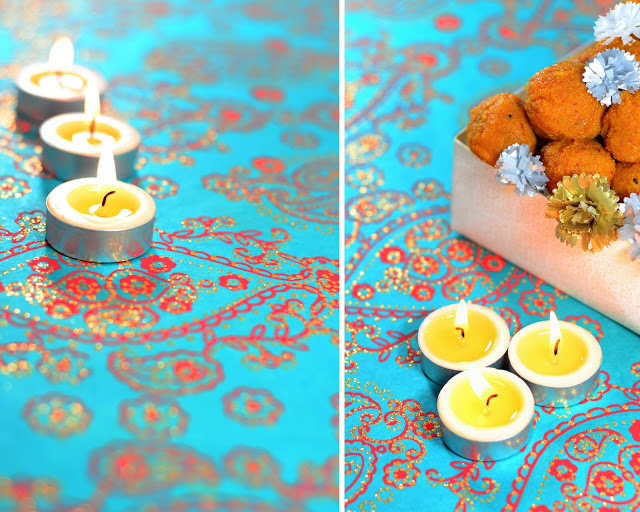 I feel like I have not been on here since forever. After surviving the bitter onslaught of midterms, I can now breathe the crisp and cool air while working out ways to get some "free" time to perhaps do nothing. An idyllic day or weekend to do nothing would be perfect, unfortunately it never works out like that.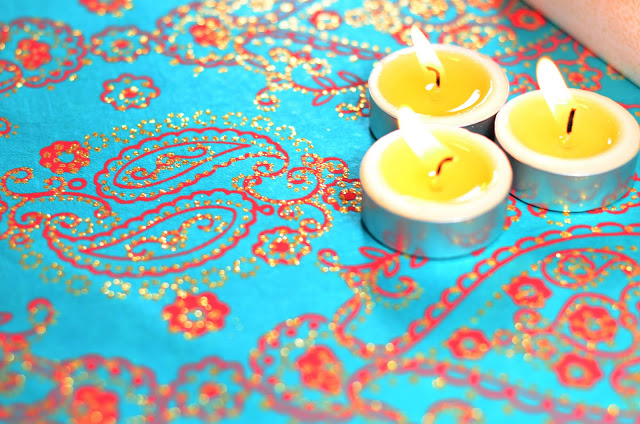 It's Diwali today and I am feeling a little homesick. Not that we had lavish celebrations for Diwali but it was still a great time to decorate with lit oil lamps, light fireworks with friends, get gifts and eat tons of deliciously rich food. Now that I live in the U.S., I do not get to celebrate Diwali that often but every now and then I try to recreate as much as I can of this wonderful festival of lights.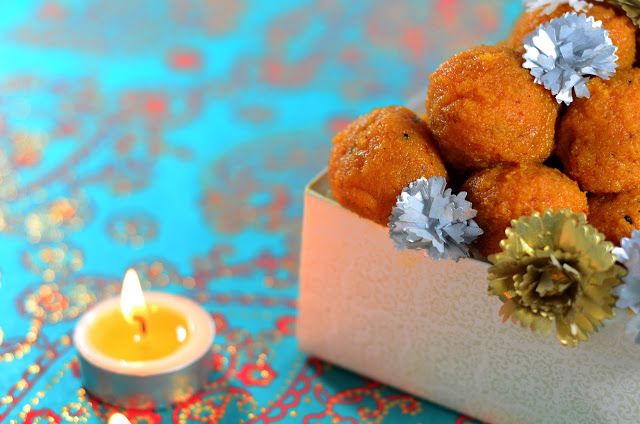 Since, pumpkins have been abound and in plenty, a pumpkin flavored peda sounded worth the effort. Pedas are Indian milk desserts that resemble truffles in shape and have a delightful but comforting sweet milk taste. To make a basic milk peda, you need to make a thick syrup of milk and sugar and cook it till it all the liquid is dried up. Condensed milk would save me a huge chunk of time in preparing this dessert, so I thought about skipping regular milk in favor of the condensed version. Ground almonds helped to give the pedas a nice firm texture after I added in the pumpkin puree. The drier the mixture when cooked, the faster and more solid your peda will turn out. It took me about 40 minutes of total stove time to get them right. The best part, if it is too wet to mold after you cool it down, you can reheat and evaporate some more of the liquid.I always think it is a wonderful way to make your own traditions.This pumpkin peda was one such example where I could add my own little flavor to a very popular Indian staple at the dessert table. Happy Diwali everyone…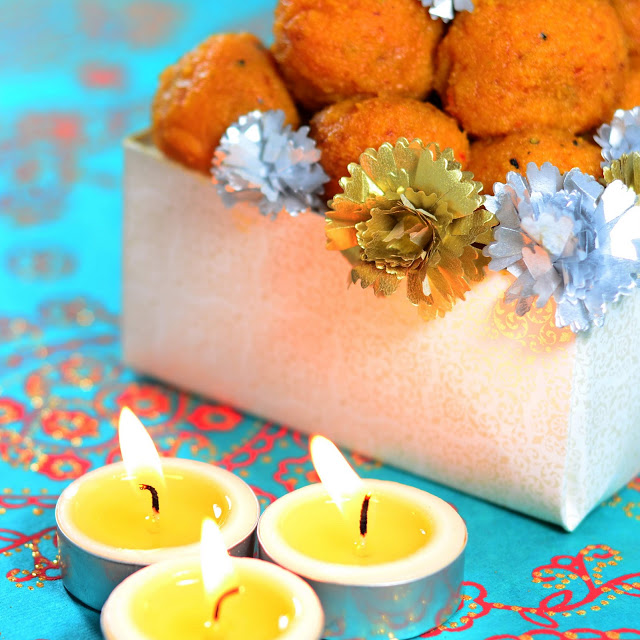 servings:

Approximately 10-12 pedas


ingredients
1 can condensend milk
1/2 cup pumpkin puree
1 teaspoon butter
pinch of saffron
1/2 teaspoon freshly ground green cardamom
1. In a thick bottomed sauce pan, pour the condensed milk and the pumpkin puree and cook on a medium flame with constant stirring.
2. Add the saffron and the cardamom powder and cook for about 15 minutes till the mixture starts to thicken and begins to leave the sides of the pan.
3. Now, fold in the butter and cook for a further 15 minutes till the mixture is almost dry. Pour the mixture out onto baking sheet lined with parchment paper and let it cool. Once cooled, using your hands roll the mixture out into even sized balls about 1 inch in diameter. Let them rest at room temperature for about 30 minutes and then store in the refrigerator. Serve cool.