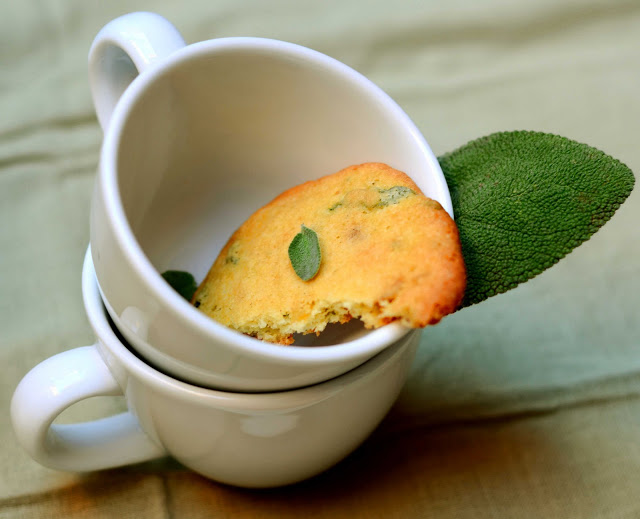 We have a chewer at home, someone who loves to chew everything in sight especially when we are out of sight. After finally caving into leaving Snoopy alone for a few hours last Friday, I was a bit shocked to come home and find my comforter chewed at one end. How could I berate him though? First, this happened when I wasn't home and there was no point in correcting him after the event happened. Second, the wet nose and wagging tail welcome procession that I received when I clicked the door open, failed to justify any sort of corrective method. To make matters worse, we decided to leave him out again the same evening while we went off to the gym. This time the unfortunate victim was one of our couch cushions.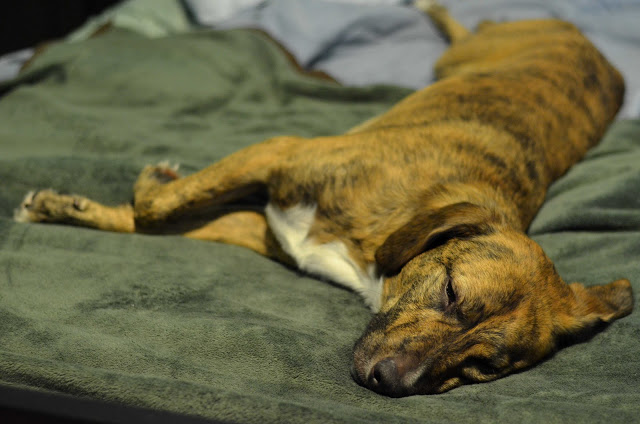 Well, lesson learned! Snoopy is still too young to be left out by himself. I wish he would sincerely focus on destroying his gazillion toys. But then again even a "barbarian" must rest after a busy day of plunder, pillage and destruction.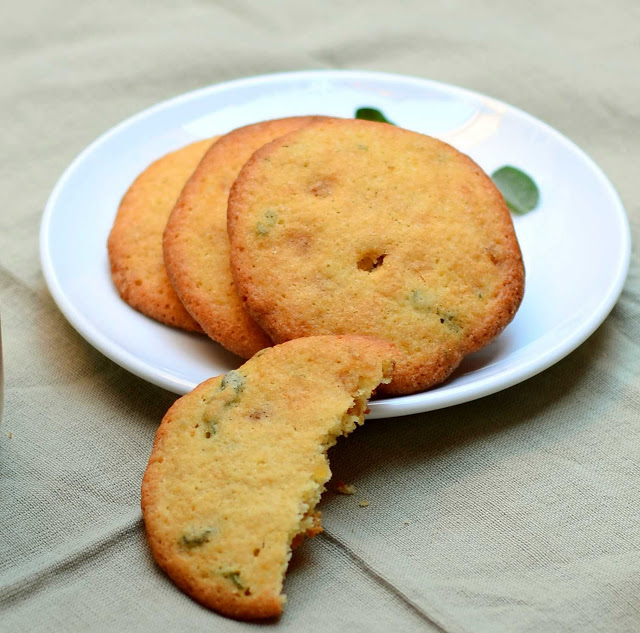 For some reason, I think of sage as a fall and winter herb. There is no logical explanation for this. I've grown regular sage and purple sage in the garden during spring so there is no reason for me to have any basis for mentally confining sage to chillier conditions. I think I might now have an excuse to use sage a little more often and spread it around the year.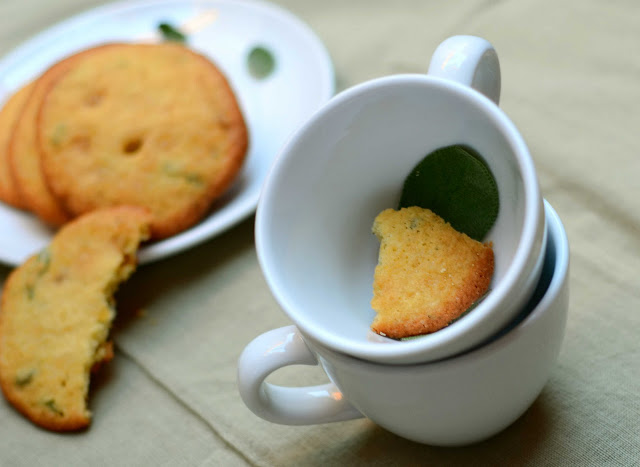 A few months back, we got together with with Tyler and John who introduced us to Room11. It's a tiny cozy little restaurant with a selective but delicious menu and a delectable assortment of wine and aperitifs. They have a cookie of the day and I distinctly remember sinking my teeth into their scrumptious rosemary cookie. Ever since then I craved, hunted and went back for more rosemary cookies without much luck. There's nothing like having a cookie to dip in your daily cup of tea, so thus came the birth of the Ginger Sage Drop Cookies in my kitchen. These cookies remain deliciously moist in the center but still crisp.
A few tips while baking cookies in the oven that I always follow especially for these type of "drop cookies". First, both the base and the top of the cookie surfaces should be evenly golden brown. Second, NEVER EVER put raw cookie dough on a hot baking sheet, it will melt way too soon before even entering the oven and lead to an overly spread out cookie. I run it under cold water to cool the sheet down fast. Finally, halfway through the baking process, rotate the baking sheet so all sides of the cookies get baked evenly.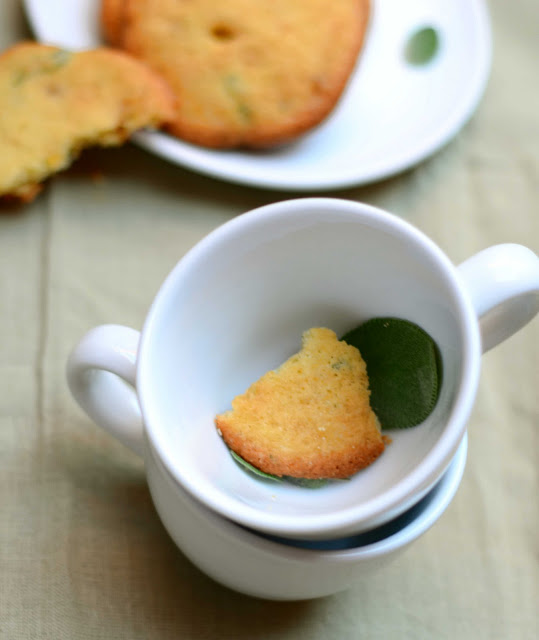 Alas, this is midterm week and I need to spend time cramming, so I will be on a little bit of a break this week with my posts.
ginger and sage drop cookies


servings: Approximately 25 – 2″ diameter cookies
ingredients


2 cups plain flour
1/4 teaspoon salt
2 tablespoons ground ginger powder
3 teaspoons baking powder
3/4 cup sugar
2 sticks unsalted butter
3/4 cup sugar
2 large eggs
1 teaspoon vanilla essence
4 tablespoons freshly chopped sage leaves
3/4 cup crystallized ginger


1. Using a large sieve, sift together the flour, salt, ginger powder, and baking powder.
2. In a separate mixing bowl, cream the sugar and butter on medium-high speed using the paddle attachment of a stand mixer. Then add the eggs and vanilla and combined on medium-high speed. Add the sage and ginger and mix evenly. Now mix in the dry ingredients to the wet ingredients and mix on medium-high speed. Collect the final cookie dough, wrap with cling film and refrigerate for 30 minutes.
3. Preheat the oven to 350F. Either using an ice cream scoop or two teaspoons, lay out cookie dough (approximately one heaped teaspoon per cookie) on a parchment paper lined baking sheet. Bake the cookies in batches, till both the bottom and top appear evenly golden brown. Let the cookies cool on the parchment paper and then let them cool further on a wire rack. Store the cookies in air-tight container between sheets of wax paper.