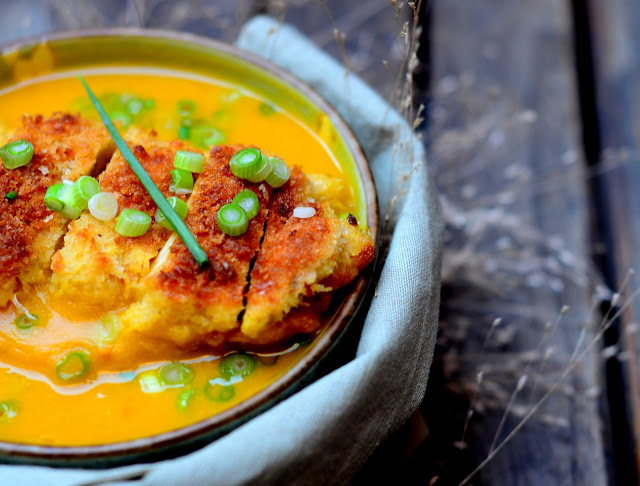 How did I end up celebrating my extra Monday holiday, courtesy Columbus Day? Well, I popped onto the subway at the green line and then switched to the red line on the metro to visit the Smithsonian National Zoo in the Adam's Morgan neighborhood. I think our zoo is one of the best treasures at the Capitol more so than the monuments. The joy and satisfaction that these animals give people and kids every time I walk through there brings a smile to my face. However, as much as I love that our city gets tourists from all over the country and the world, it is kind of nice to have a slow day without having to traverse and find my way through a crowded place such as the zoo and enjoy watching the animals relaxing and doze off in the sun. Oddly enough, I also realized that it is normally quite a walk through the zoo (for me) but this time it turned out to be a nice and evenly spaced stroll and I didn't have to stand up on my toes or sift my way through people to get a glimpse of the animals. Yes, it is true that I am at a bit of a disadvantage when it comes to height.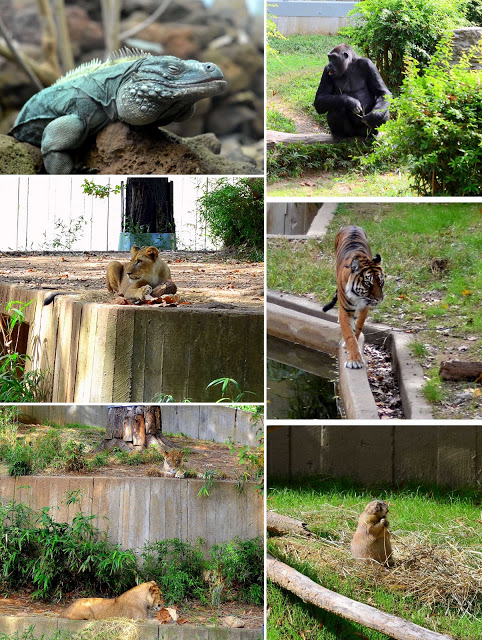 This week's soup was inspired by Marc Matsumoto of [No Recipes]. Not only are his recipes easy to prepare and delicious but his skills with the camera make his blog an alluring treat. His most recent post on the Katsudon gave me a bit of inspiration on creating a Far-East fusion recipe for a chicken and squash yogurt soup. By using Panko crumbs, I was able to create a perfect crispy layer to my chicken that went along great with my creamy (without any added cream) yogurt based squash soup. Since our C.S.A sends us a mix of different squashes every Wednesday, soups tend to be one of the fastest ways for me to get "rid" of them. This week's soup used 2 delicata squashes, 1 acorn squash and 1 carnival squash. I followed Chef Matsumoto's recipe for his Tonkatsu pork chops but made a couple of changes for the chicken used in my recipe. Sambal olek, a type of chili paste that can be found at almost any store these days gives the soup a bit of heat.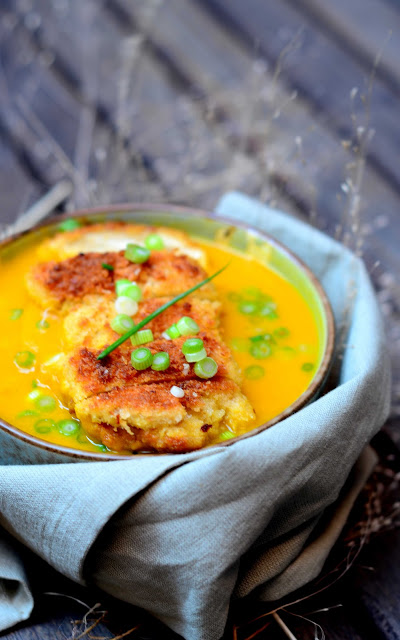 squash yogurt soup with panko crusted chicken


servings: 4 individuals


ingredients


1 tablespoon extra virgin olive oil
1 clove of garlic, minced
4 cups of peeled and chopped mixed squash (butternut, pumpkin)
2 cups of peeled and chopped granny smith apples
2 cups chicken or vegetable stock, low -sodium
3 cups water
2 cups fat free greek yogurt
1 tablespoon low sodium soy sauce
1 tablespoon sambal olek
salt and pepper for seasoning the soup
4 lean chicken breasts
1 beaten egg
1/2 cup plain flour
1 cup Panko crumbs
1 /2 teaspoon salt
1/2 teaspoon freshly ground black pepper
1/2 teaspoon cayenne pepper
vegetable oil for frying
chopped scallions for garnishing


1. In a large stockpot, heat up the olive oil on a high flame. Add the garlic and cook for about 40 seconds before adding in the chopped squash and apples. Saute for about 10 minutes on a medium flame. Now, pour in the stock and bring the entire contents of the pot to boil. Reduce the flame to a simmer and let the squash cook till tender. Let the contents cool and then blend to a smooth consistency either in a food processor or blender. You can add some water in to the mixture during blending to get a smoother texture.
2. Add the processed squash back to the stockpot and stir in the yogurt. Now add the remaining water, soy sauce, and the sambal olek. Season with salt and pepper (You can add as much water as you want to adjust the consistency of the soup, I prefer this soup to be a bit creamier so I added less water).
3. Set up a dredging station. Put the flour in a tray that will be easy to dredge the chicken in. Place the beaten egg in another bowl and the Panko crumbs in another tray. Place the chicken breasts between two strips of cling film. Using a meat tenderizer, pound the chicken till it spreads out evenly into a thin layer just like a cutlet. Remove the chicken and absorb any excess liquid with paper towels. Season each side of the breast with cayenne pepper, salt and pepper.
4. Heat the oil up in a shallow frying pan. The level of oil in the pan should be about 0.5″ or less. The chicken will cook fast since it has been pounded into an even thin layer. When the oil heats up, start to prepare the chicken. Dredge the seasoned chicken in the flour and dust of any excess and then dip it into the beaten egg. Then coat the chicken with Panko crumbs and press it gently to seal the crumbs on the chicken in an even layer.
5. Fry the chicken in the oil, till golden brown on both sides. This should take about 10-15 minutes, depending on the thickness of your chicken breast. Drain the excess oil from the fried chicken on paper towels. Pour some soup into a shallow soup bowl and put the sliced chicken on top. Serve immediately garnished with chopped scallions.