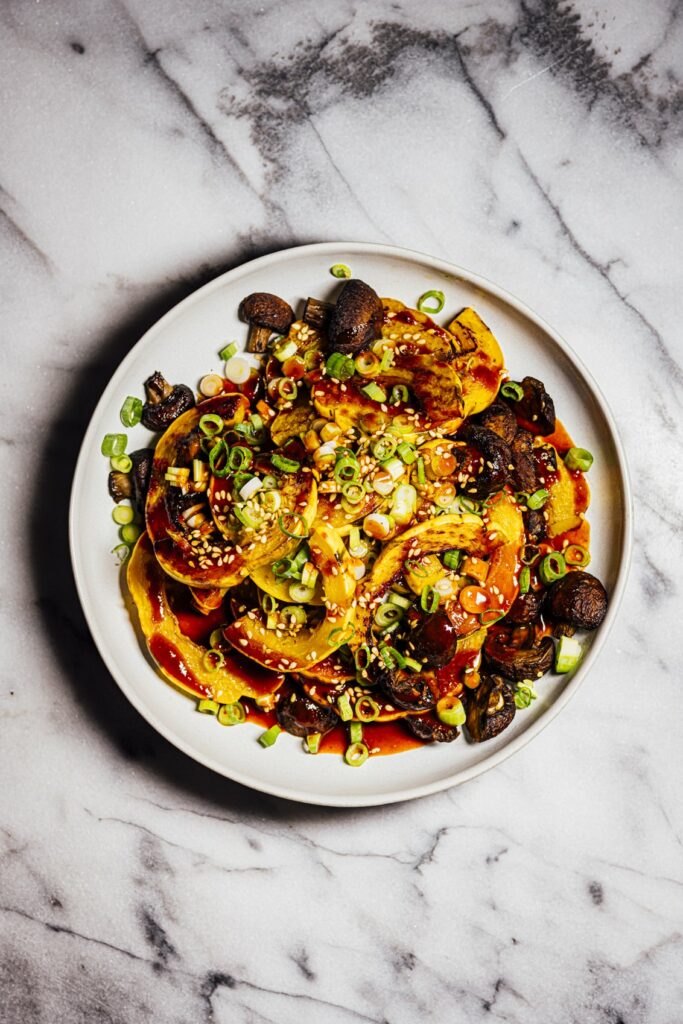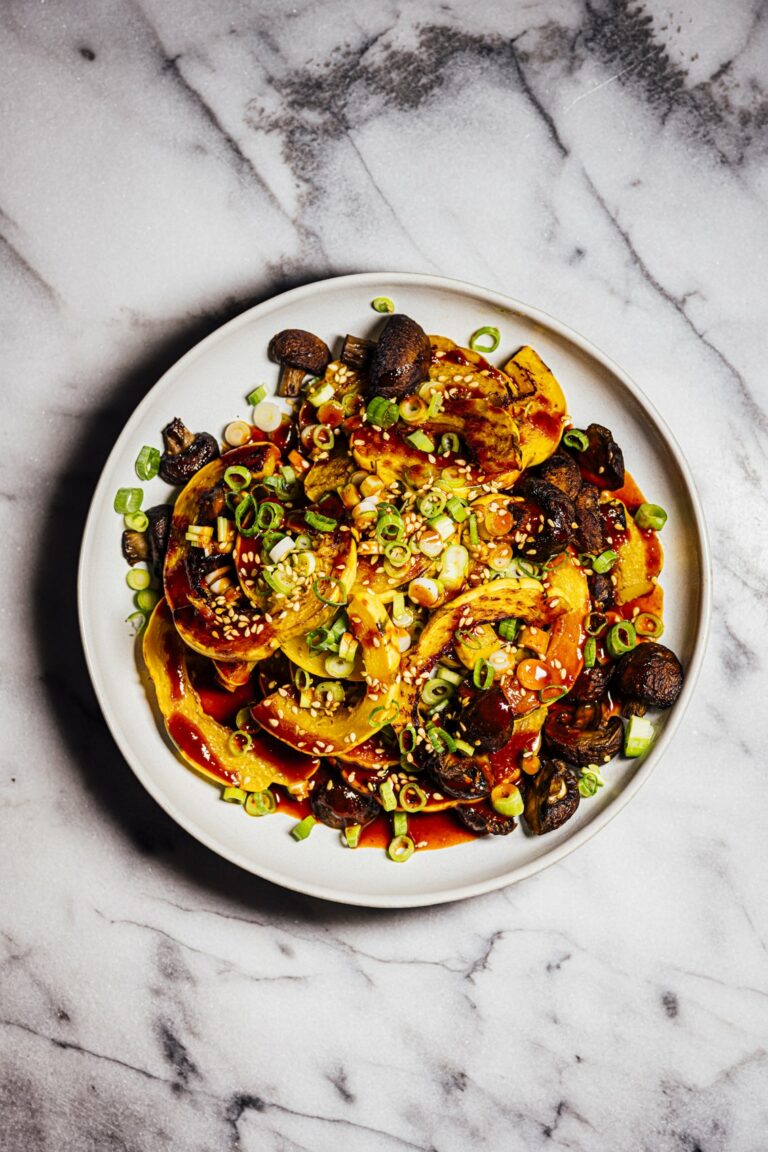 Print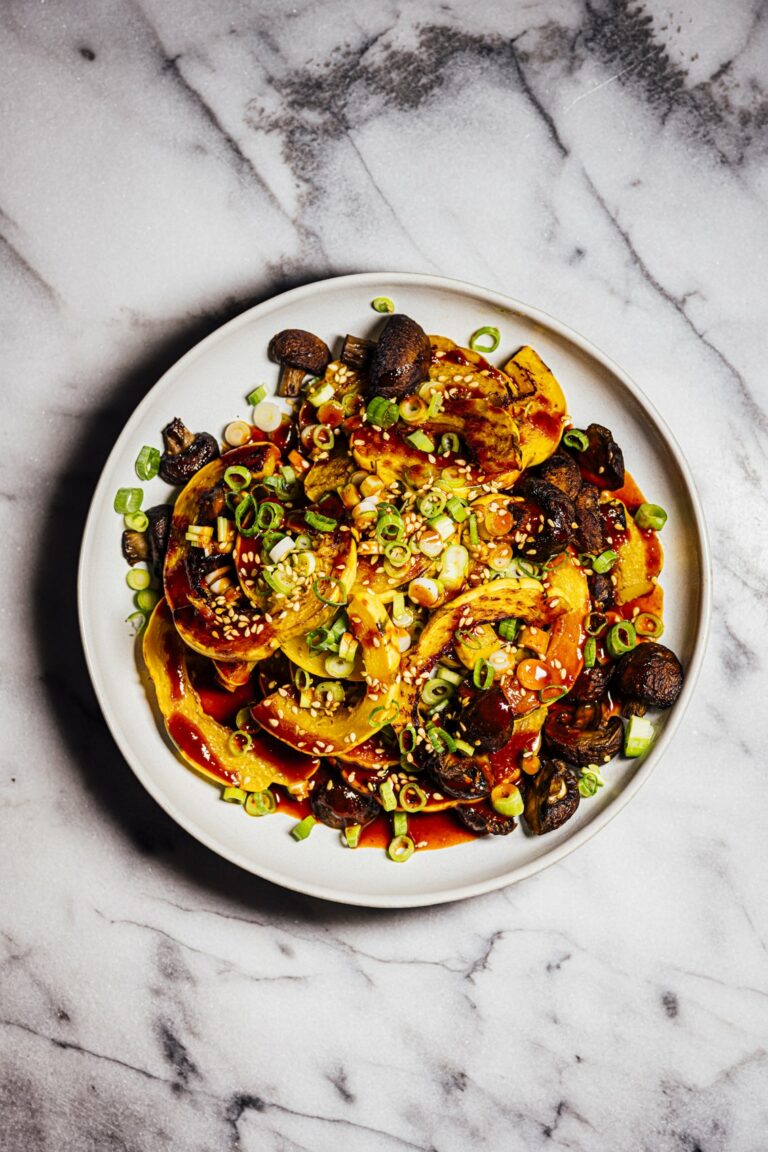 Roasted Delicata Squash with Gochujang
Vegetables like the winter squashes that are naturally sweet benefit from roasting, a little bit of heat, and savoriness. You can use any winter squash in this recipe; my preference is delicata because the skin is thin enough to eat and skips the need to peel. As the squash and mushrooms roast, their flavors concentrate and stand up against the sweet and spicy flavors of the gochujang sauce. I love eating this with a bowl of plain hot rice, but this is also an excellent side for any fall or winter celebration.
1 ½ lb/680 g delicata squash

1 Tbsp extra-virgin olive oil

6 oz/170 g crimini mushrooms, halved lengthwise

Fine sea salt

2 Tbsp gochujang

2 Tbsp Chinese black vinegar or malt vinegar

1 Tbsp ponzu 

1 Tbsp toasted sesame oil

3 scallions, ends trimmed and discarded, both white and green parts, thinly sliced

1 Tbsp toasted sesame seeds

Instructions
Preheat the oven to 350F/180C.
Line a baking sheet with parchment paper.
Trim the squash and cut in half lengthwise. Hollow each half out with a spoon to remove and discard the seed. Cut the squash halves into ⅜ in/1 cm thick crescents and place them on the baking sheet with the mushrooms. Drizzle with olive oil and season lightly with salt. Arrange in a single layer on the sheet and roast in the oven until the squash is tender and golden brown, 25 to 30 minutes. Remove from the oven and transfer to a serving dish.
While the vegetables roast, prepare the sauce. In a medium mixing bowl, combine the gochujang, vinegar, ponzu, and sesame oil.
Top the roasted vegetables with the gochujang sauce, garnish with scallions and sesame seeds, and serve hot or warm. Leftovers will stay good for up to 3 days if stored in an airtight container in the refrigerator.
Notes
If you don't have ponzu at home, use 2 tsp low-sodium soy sauce and ½ Tbsp fresh lemon juice, and ½ Tbsp fresh orange juice. This is not a perfect substitute but will provide some of that citrus flavor and umami.