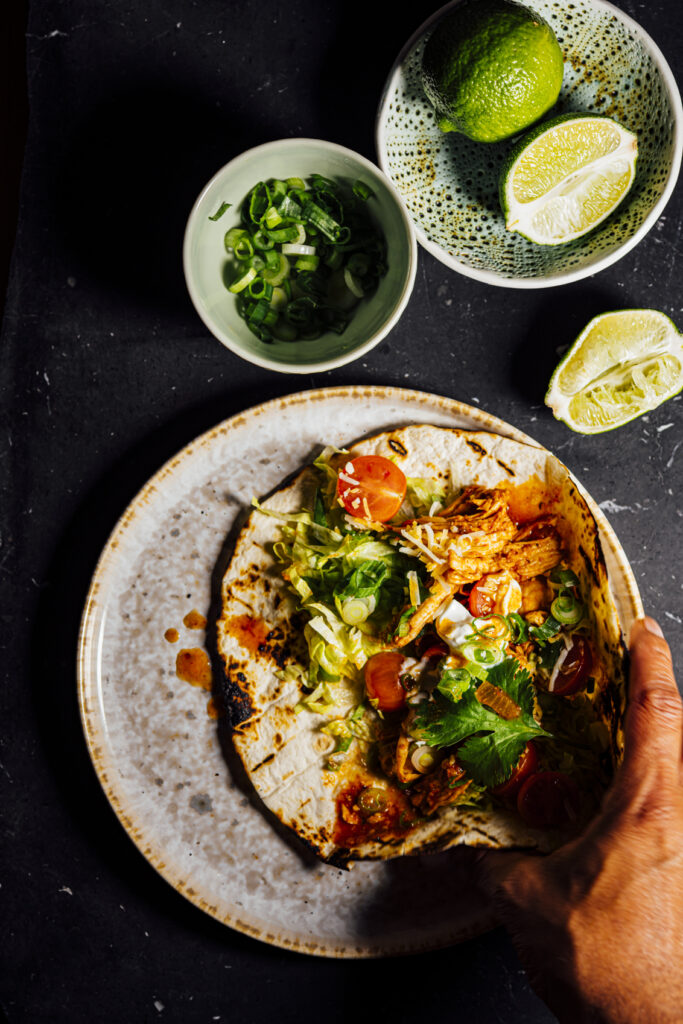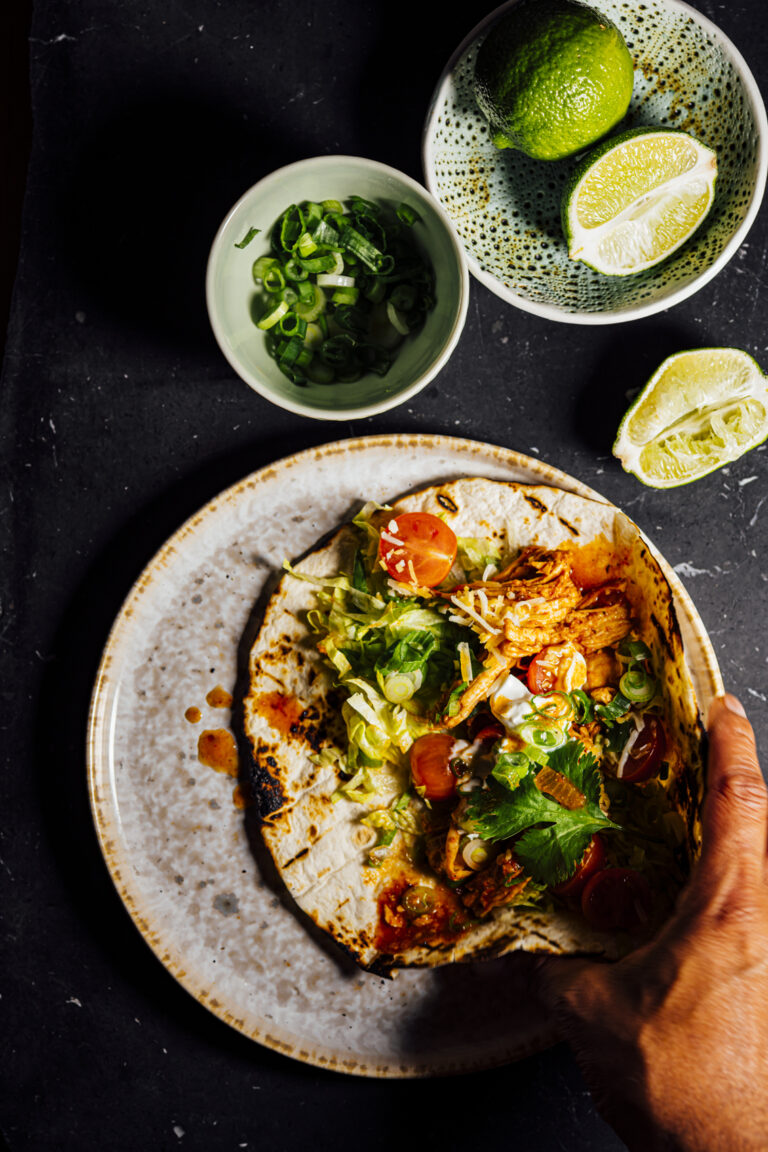 Print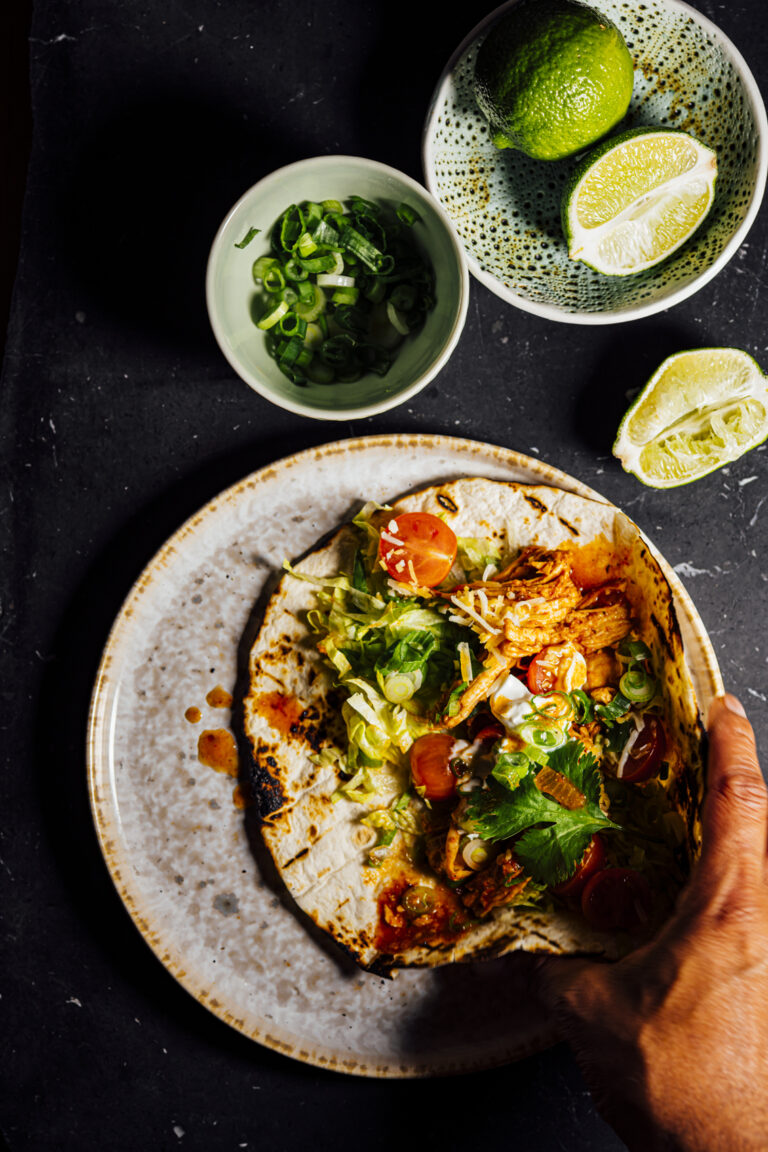 Leftover Turkey Tacos
I've never needed an excuse to make tacos, and I'll undoubtedly find a way to eat them once a week. Thanksgiving and the days following it are no exception. This is a very simple turkey taco recipe that's quick to put together. Feel free to use whatever fixings you love to add to your tacos. This will also make a fantastic taco salad.
2 Tbsp extra-virgin olive oil
½ cup/75 g diced onion
4 garlic cloves, grated
1 tsp ground cumin
½ tsp ground chipotle
2 large whole Kashmiri chillies (optional), torn
¼ cup/60 g tomato paste
1 lb/455 g shredded leftover cooked turkey
1 cup/240 ml low-sodium chicken stock
1 tsp dried oregano
2 Tbsp fresh lime or lemon juice
Fine sea salt
Instructions
Heat the oil in a medium saucepan or skillet over medium heat. Add the onions and sauté until soft and translucent, 4 to 5 minutes. Add the garlic, cumin, chipotle, and Kashmiri chillies. Cook for 1 minute, until fragrant. Stir in the tomato paste and cook until it starts to brown, 6 to 8 minutes.
Fold in the turkey and chicken stock. Cook over low heat, until about ¼ cup/60 ml of liquid is left behind, 15 to 20 minutes. Stir in the oregano, lime juice, taste, and season with salt. Use the turkey in your tacos. Leftovers can be stored for up to 4 days in an airtight container in the refrigerator.
Notes
Whole-dried Kashmiri chillies can be found online or in Indian grocery stores. It carries mild heat and gives the turkey a brilliant red color and gentle smokiness.