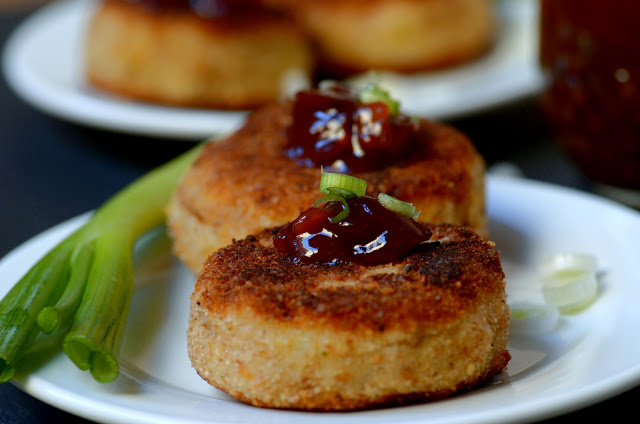 How time flies! It is one day after Thanksgiving and I am thankful for many things including this deliciously long weekend. This year we were invited to our friend Tyler's family's house for dinner up in Maryland. Tyler's mother Susan is a wonderful cook and an amazing host. She makes sure you are fed and fed well. She took care of everything from the turkey to the sides so when I was asked to bring an appetizer, I got a bit worried. What could I bring to the table that would serve as an appropriate snack to complement a Thanksgiving meal. At first the only thing that I could think of were sweet potatoes and pumpkin. My mind always moves to dessert as the default but again this holiday has its own menu of desserts.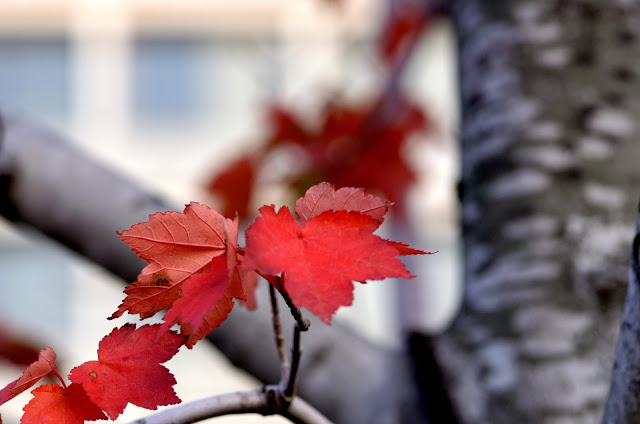 Trying to stick with the holiday theme became difficult, so I realized that I might have to wipe the slate clean and think of something new or perhaps something old with a new look. For a while, I had been craving one of my favorite dishes from India, Goan potato chops. I have no idea why they are called potato chops but they are little stuffed delicacies composed of mashed potato pockets filled with ground meat and then breaded and pan fried to a crisp golden brown. I prefer to call them potato pockets as it is more straightforward.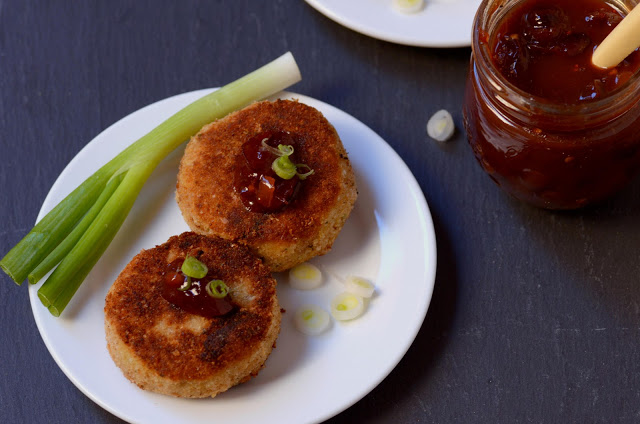 Instead of using ground beef, I used lean ground turkey and re-tailored the spices to go with a more fall theme. I could have served these with a ketchup, but sometimes ketchup is boring. I prefer having accompaniments and condiments tailored specifically to the meal and the mood. A sweet and hot cranberry ginger chutney with hints of citrus and chili turned out to be terribly delicious with these potato pockets.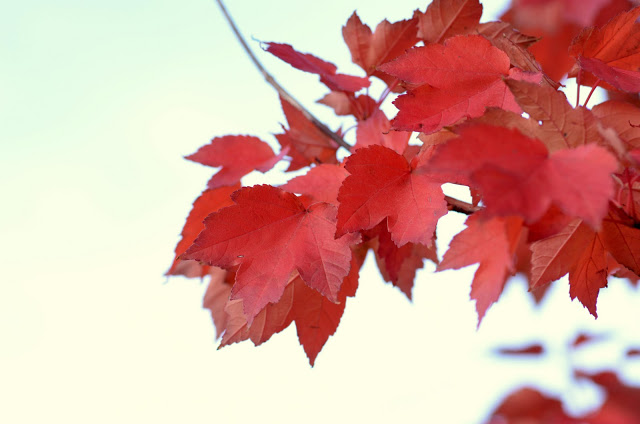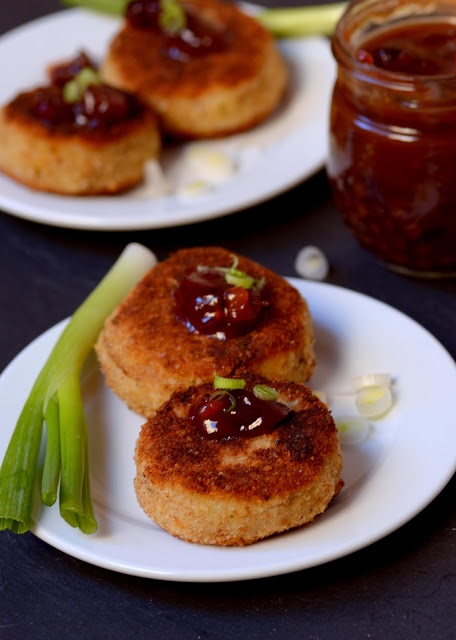 I hope everyone had a wonderful thanksgiving just as we did.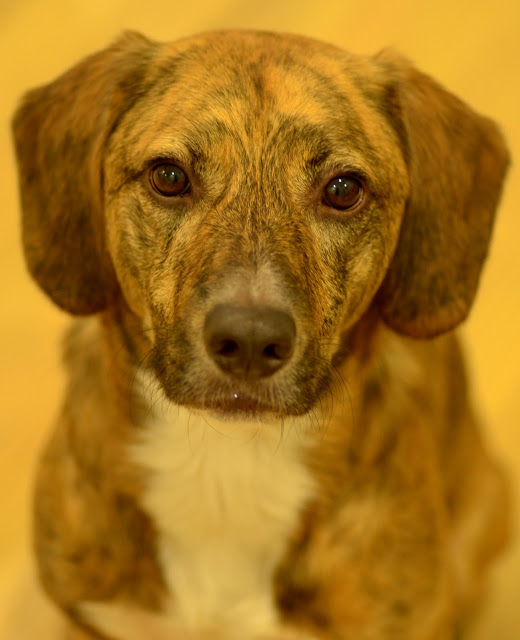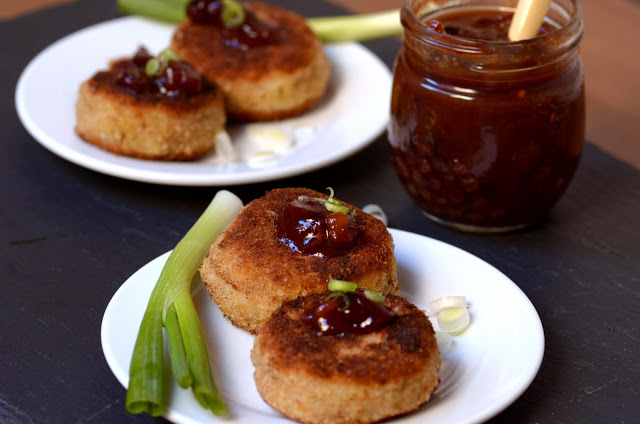 potato pockets/ goan potato chops
yields: about 20-24


ingredients


1lb red potatoes, peeled and cubed (and rinsed in cold water till no more starch grains are visibile)
salt and pepper to taste
2 tablespoons olive oil
1 cup chopped red onion
1 clove fresh garlic minced
1 tablespoon chopped fresh ginger
1/2 teaspoon fresh ground cinnamon
1/2 teaspoon garam masala
1lb ground turkey
1 cup white wine
3/4 cup apple cider vinegar
4 tablespoons chopped fresh mint leaves
1 teaspoon salt
1/4 teaspoon black pepper, freshly ground
2 beaten eggs
2 cups bread crumbs
vegetable oil for frying


1. To a stockpot add the potatoes and fill with water till almost an inch above the potatoes. Add 1/2 teaspoon of salt and let them boil. Remove from the stove when the potatoes are tender and cooked. Mash the potato cubes to get a smooth paste. Season with salt and pepper. The potatoes should have the consistency of mashed potatoes but should not be runny or wet.
2. In a large pan, heat the olive oil and saute the onion, garlic and ginger till the onions become translucent. Add the cinnamon and garam masala to this and cook for another 20 seconds. Add the ground turkey and brown a little. Add the wine and vinegar and cook for about 30 minutes till all the liquid evaporates. Add the salt and pepper and taste and adjust if necessary. Add the fresh mint leaves and combine. Remove the pan from the stove and allow to cool for at least 45 minutes before preparing the pockets.
3. Set up a workstation with the beaten eggs in one bowl and the bread crumbs in another. With your hands take about 1-2 tablespoons of the potatoes and form a little cup in the palm of your hand. Add 1 tablespoon of the ground turkey meat in the center and then using your palms and fingers mold the potato around the meat to encase the ground meat. Seal the top of the cup with additional mashed potatoes. Form into a 1 -11/2 inch diameter stuffed discs with a thickness of about 3/4 of an inch. Make sure that no cracks are present in the potato case and if you see any, seal them with additional mashed potato mix. Heat the vegetable oil in a shallow pan for frying. Dip the potato pocket into the beaten eggs and coat well on each side. Toss the egg covered potato pocket in the bread crumbs till completely covered, tap the excess bread crumbs off and fry till golden brown on each side. Drain the excess oil out on a paper towel. Serve warm or hot with the sweet and hot cranberry ginger chutney.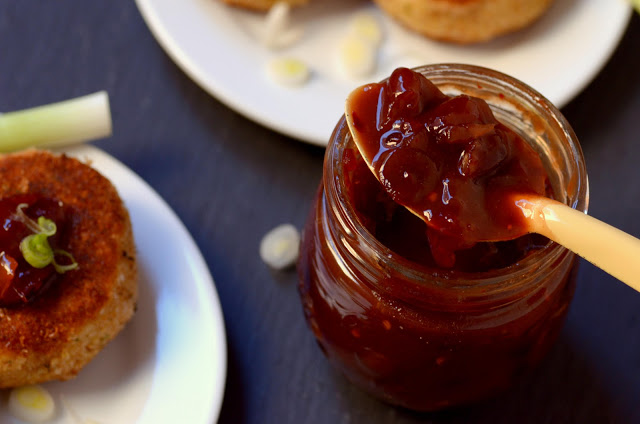 sweet and hot cranberry ginger chutney


yields: about 1 cup


ingredients


1 cup dried or (2 cups fresh) cranberries
4 tablespoons brown sugar
1/4 cup crystallized ginger
1/4 cup fresh orange juice
1/2 teaspoon zest of fresh orange
1 teaspoon dried ginger root powder
1/4 cup red wine (Cabernet franc)
1/2 teaspoon ground dried Kashmiri chili flakes
1. In a thick bottom saucepan, add all the ingredients and cook on a low flame for about 45 minutes. The volume should reduce to less than half of the original. Taste and adjust for sweetness and heat by adding either extra brown sugar, orange juice or chili powder.
2. After 45 minutes, the sauce will thicken, remove from stove. Allow to cool and store in an airtight container or jar (or even can for long term storage). Once opened it will stay good for about a month in the refrigerator. This can be served warm, chilled or at room temperature.