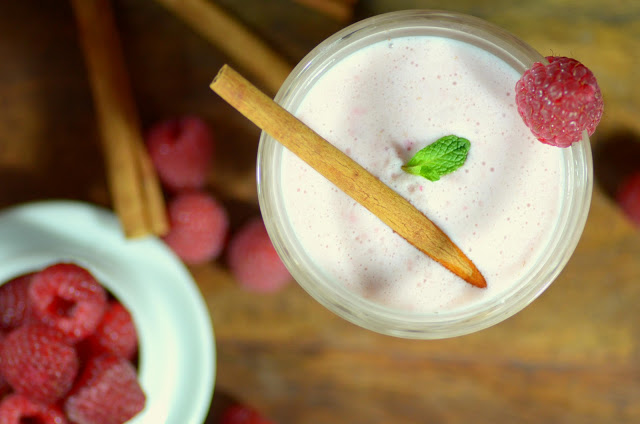 Random things are reminding me of the holidays, some more so than others. Beyond the decorated stores, the T.V. commercials and the fact that the advent of December is only a few days away, random things around D.C. remind me that the holidays are here. Do you feel the same way ?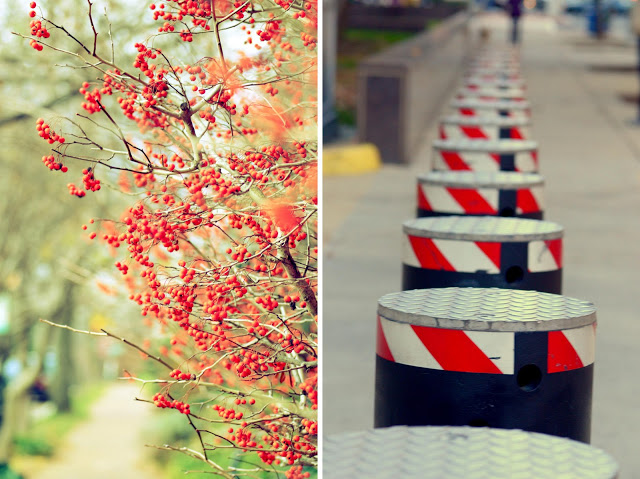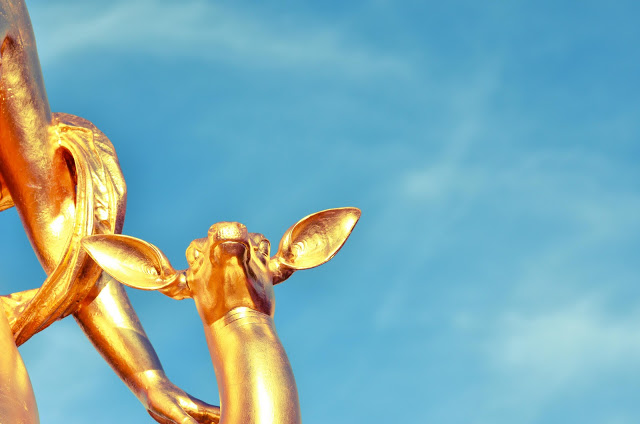 I find December to be the best part of the beginning of winter, after that it all appears depressing until Spring. Needless to say, Christmas is my favorite holiday of the year. If Christmas could be legally extended for a lengthy period of time, I would be thrilled. However, I doubt this dream will be fulfilled in this lifetime. Though, this does make me appreciate and long for the holidays a little more eagerly. I realize that this makes me sound a little crazy.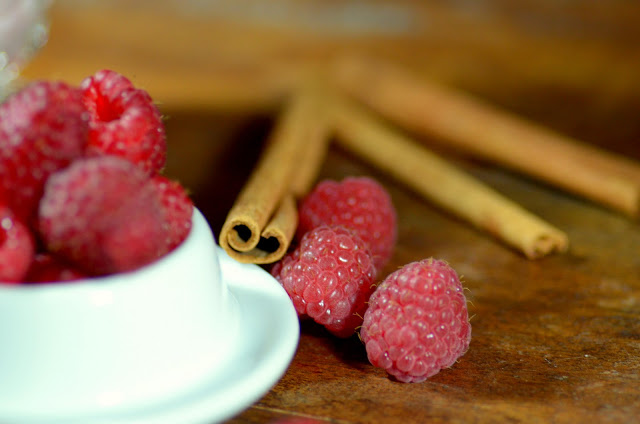 With finals coming up and the school semester ending, I have another reason to look forward to December. The good news is that my thesis is coming together and I have a complete data set with some good preliminary results. A month of no number crunching and regression analysis looks like a nice break right now.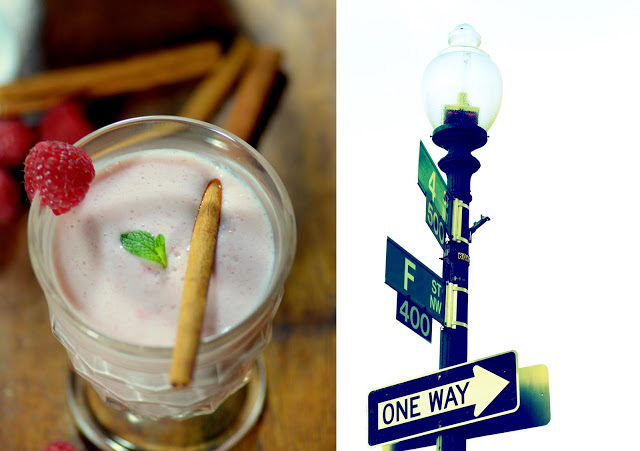 I don't know if a shake is the appropriate recipe for the holidays but I am throwing tradition out of the window with this recipe. In my mind it has all the essential components except for the cold buttermilk and ice cream components but the red raspberries and cinnamon with a shot of the elderberry liquor,St.Germain bring this drink together.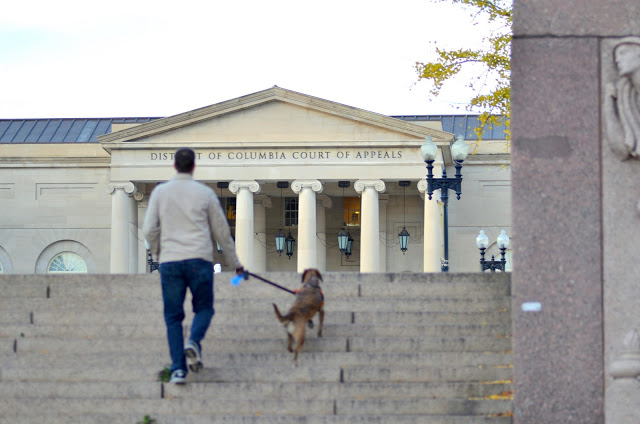 I used less ice cream because I did not want the ice cream to dominate and overpower the taste of this shake but feel free to add some if you wish. Serve this ice-cold of course and if you keep it standing for too long as with all milk based drinks especially those that contain acidic components like buttermilk or yogurt, it can separate, so you might need to shake it a little before you drink it.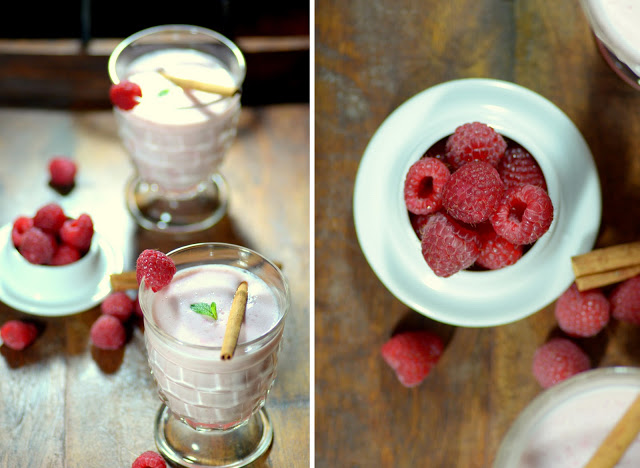 cinnamon raspberry buttermilk shake


ingredients


3 cups low fat buttermilk (1%)
1/4 cup fresh raspberries
1/4 cup low fat vanilla ice cream
5 tablespoon St. Germain
4 tablespoons honey
1/2 teaspoon freshly ground cinnamon
Extra raspberries and cinnamon sticks for garnishing


Blend all the ingredients together in a mixer till smooth. Pour into chilled glasses. Serve immediately, garnished with fresh whole raspberries and a stick of cinnamon in each glass.