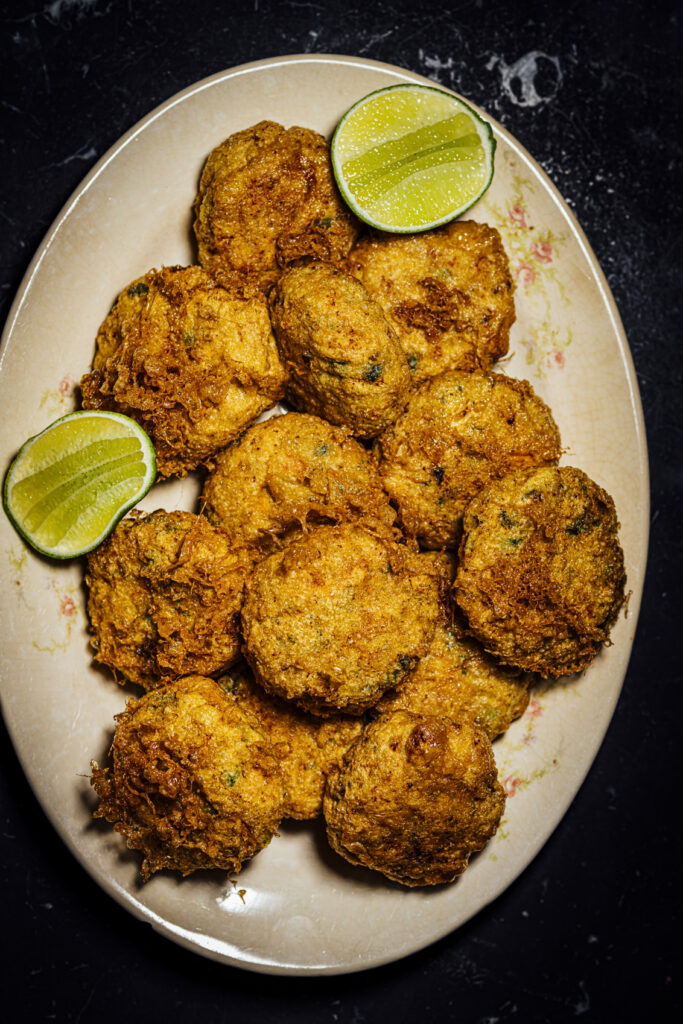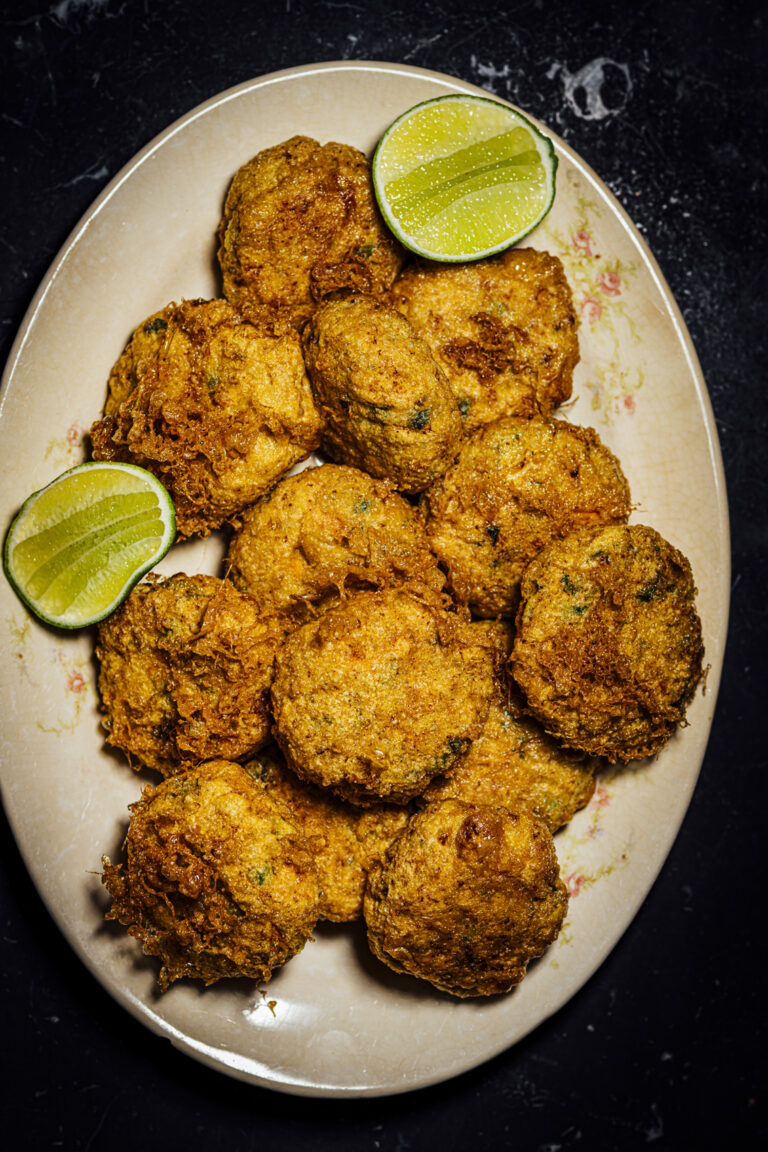 Bombay (Mumbai), where I was born and grew up, owes a lot to the Parsi community. Whenever I visit, I look forward to visiting my favorite spots like Cafe Irani, Kyani & Co, Yazdani Bakery and Restaurant, etc. I was overjoyed when London-based Chef Farokh Talati's cookbook landed in my mail……….READ MORE ABOUT THE BOOK AND RECIPES IN MY NEWSLETTER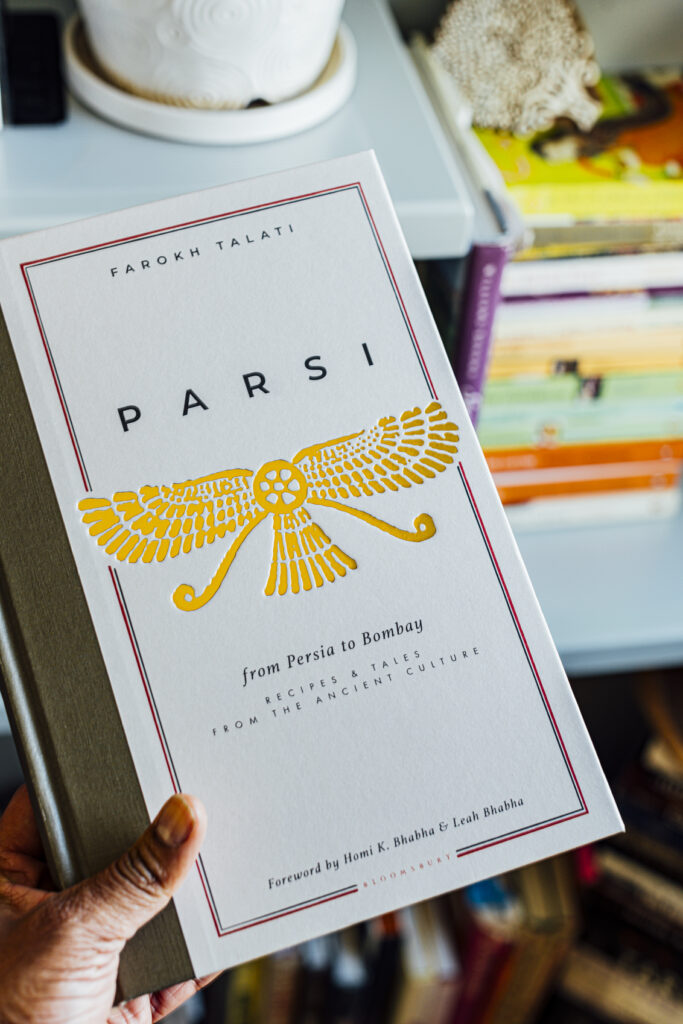 Read about Parsi: From Persia to Bombay: recipes & tales from the ancient culture/Bloomsbury. Copyright © 2022 by Farokh Talati in my newsletter, The Flavor Files, and get a copy of the book (Amazon/Bookshop)
Print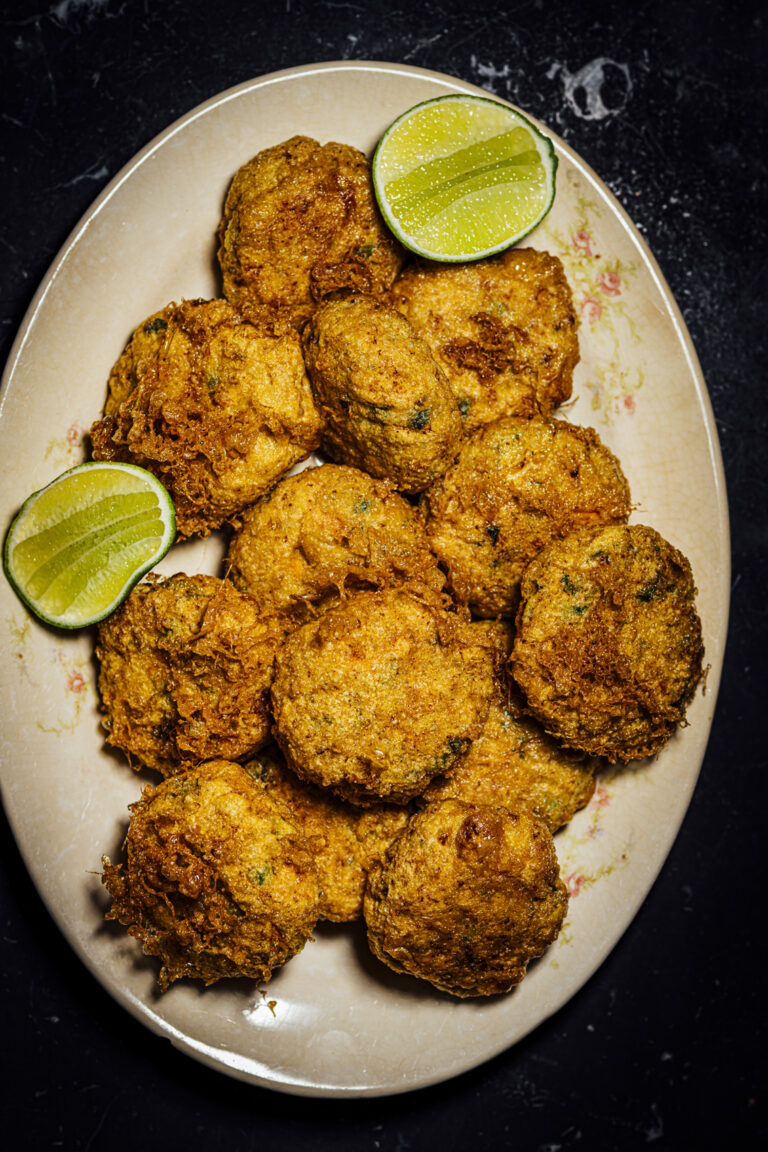 Parsi Prawn Kebabs/Kolmi Na Kavab
Excerpted from Parsi: From Persia to Bombay: recipes & tales from the ancient culture. Used with the permission of the publisher, Bloomsbury. Copyright © 2022 by Farokh Talati (Amazon/Bookshop)
This prawn kebab recipe from the Parsi cookbook quickly became a favorite in our home. The unique combination of spices, flavors, and comforting textures made it a clear winner. Serve it as an appetizer, a side, or in a sandwich. 
For the Kebabs
2 tsp salt
1.1 lb/500 g potato, peeled and  cut into 3/4 in/2 cm chunks
1.1 lb/500 g raw prawns, peeled  and deveined
2 Tbsp masala paste
1 3/4 oz/50 g frozen peas
1 large carrot, peeled and  diced small
a small handful of cilantro leaves picked  and chopped
1 tsp cumin seeds,  lightly crushed
For Frying and Coating
2 cups/500 ml vegetable oil
7 oz/200 g coarse semolina or  dried fine breadcrumbs
4 large eggs, beaten
Instructions
Bring a pan of water to a boil, add 1 tsp of salt and the potatoes. Boil for about 10 minutes, until the potatoes are cooked through and tender. Drain in a colander and tip them onto a tray to cool and steam off.
Place the prawns and the masala paste in a food processor and give them a few pulses – you want to chop the prawns up and mix them with the masala paste, but you don't want to turn it into a homogeneous,  smooth paste; you want some coarseness in there, for texture.
Tip the potatoes, prawn mixture, a teaspoon of salt, and all the remaining kebab ingredients in a large bowl and, using your hands or a large spoon, mix everything until you have a uniform mixture. Set aside while you heat the oil for frying.
Pour the vegetable oil into a sturdy-bottomed pot or sturdy frying pan and heat it to 350F/180C (or until a small piece of bread dropped into the oil sizzles and turns golden within 60 seconds). At this point, you know your oil is ready to cook with. Keep the pan over low–medium heat.
Divide your kebab mixture into 12 equally-sized balls. Roll the balls in the semolina or breadcrumbs until fully coated, then slightly flatten each ball into a disk, then the beaten egg. A few at a time, carefully place the balls in the hot oil, using a slotted spoon to move and turn the kebabs,  cooking for 4 to 5 minutes, until golden all over and piping hot through the middle. Set each batch aside to drain on kitchen paper while you cook the remainder.
Serve your kebabs hot from the fryer with lime wedges for squeezing over.
Notes
These kebabs store well for up to 4 days in an airtight container in the refrigerator.
I used a Rusett potato to make the kebabs.