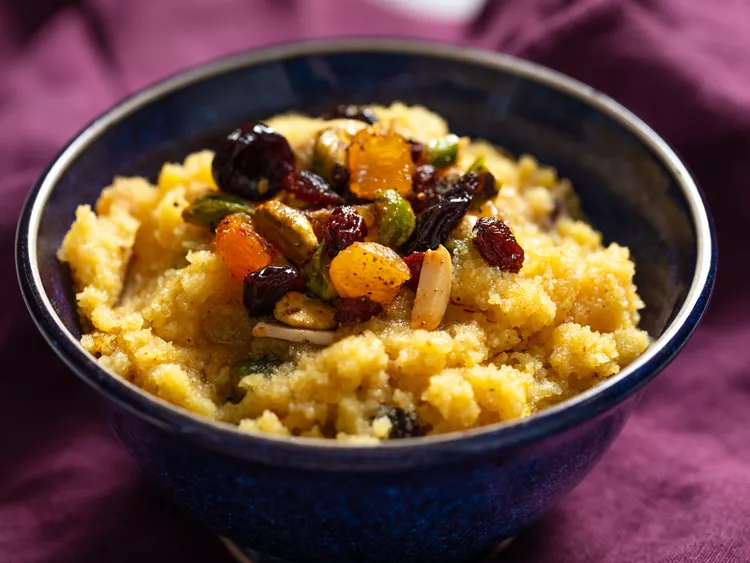 Halva (sometimes spelled halwa) refers to a large family of Indian desserts that can be made with a wide variety of ingredients. Halva can be made from grains like wheat (semolina and wheat flour), pulses like chickpeas and mung beans, nuts like almonds and cashews, vegetables like carrots and pumpkin, and fruits like bananas and sapota; there is a version that is even made with eggs.
Halva is usually served on special occasions and during holidays like Diwali, Holi, and Ramadan, and while it's technically a dessert, I used to eat it for breakfast as a kid. My recommendation is you should eat it as I do, which is whenever I want something sweet.
To learn how to make halwa and continue reading this article, visit my column at Serious Eats.