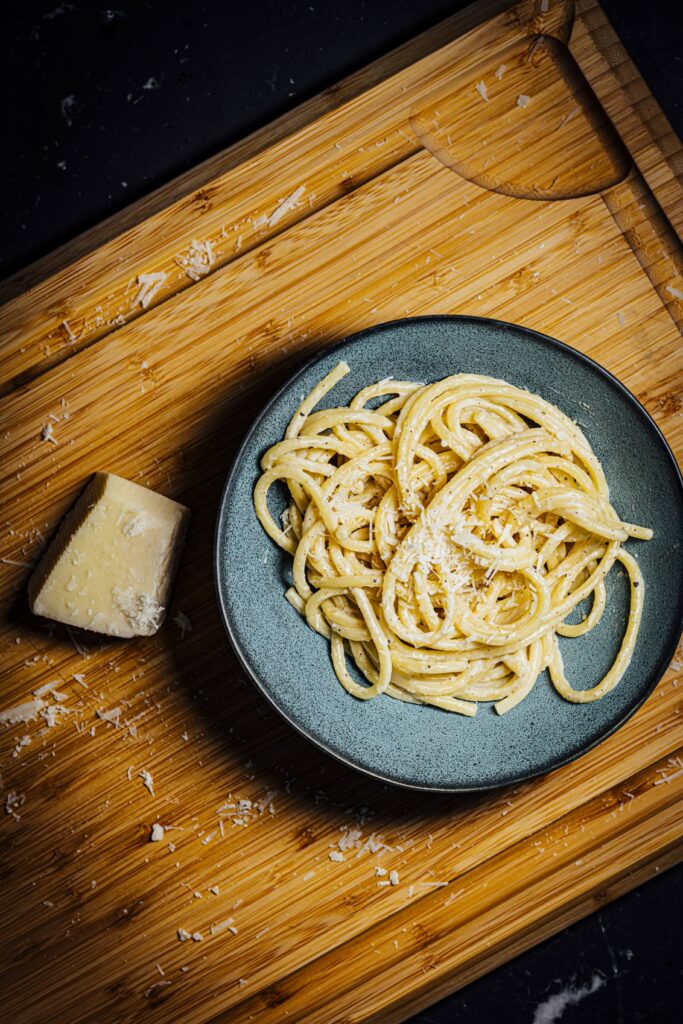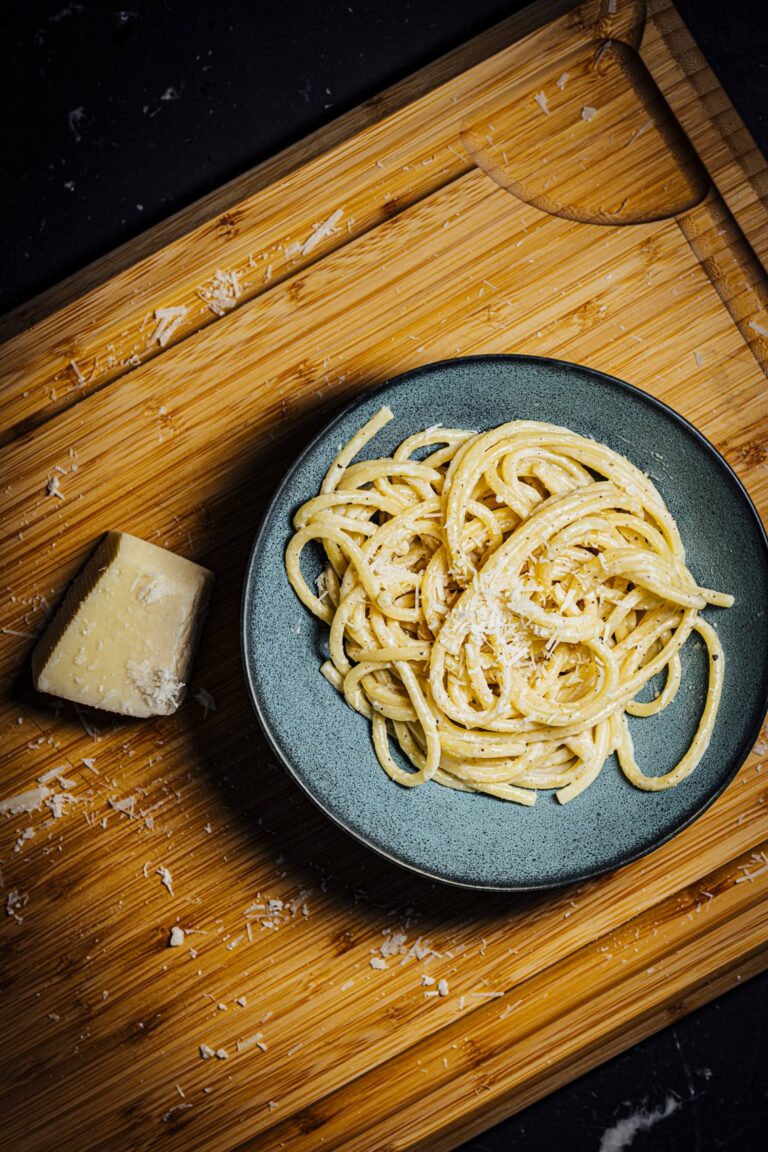 Print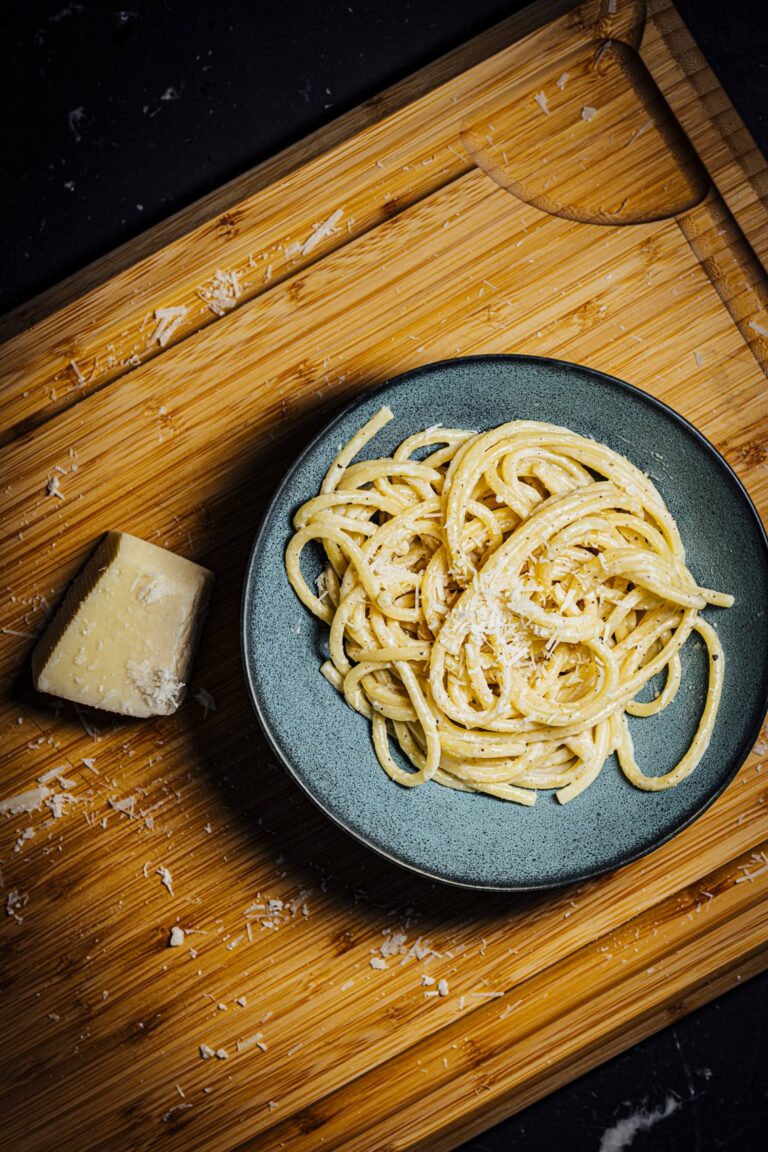 Cacio e Pepe
My all-time favorite pasta dish, which I always try to order when I eat out, is cacio e pepe. Why do I love it so much? The cheese base that forms the sauce of the pasta is pure heaven. It has a rich, savory flavor from Pecorino Romano and freshly ground black pepper. My method here isn't traditional but does solve a few problems with this dish. The cheese sauce is notorious for burning quickly, and it can also fall apart. The solution to these problems lies in the fact that the sauce is an emulsion of fat, proteins, and water. I find that blending the ingredients for the sauce with the hot pasta water makes a stable sauce that can be directly added to the cooked pasta. This dish should be prepared and eaten as soon as it is made.
1 lb/455 g pasta like spaghetti, bucatini, or linguini
Fine sea salt
¼ cup/60 g unsalted butter
2 tsp ground black pepper like Tellicherry, Malabar, Vietnamese, or Sarawak plus extra for garnish
1 ½ cups/90 g finely grated Pecorino Romano plus extra for garnish
Instructions
Cook the pasta according to the manufacturer's instructions. Reserve the pasta cooking water.
Prepare the cheese sauce for the pasta. Melt the butter over medium heat in a small saucepan. Once the butter starts to sizzle, add the black pepper and swirl until fragrant, 30 to 45 seconds. Pour the warm butter mixture into a blender. Add the Pecorino Romano and 1 ¼ cups/300 ml hot pasta water. Blend until smooth and emulsified. The sauce should be creamy and thick; if you want it thinner, add 1 to 2 Tbsp of hot pasta water. Pour the sauce over the pasta and fold to coat well. Serve immediately and garnish with additional grated Pecorino Romano and other ground black pepper if desired.
Notes
Avoid oversalting the pasta cooking water. The pecorino romano contains salt too.
The success of this sauce's creaminess depends on using high-speed to blend all the ingredients together to create an emulsion. A high-speed blender will accomplish this with ease.