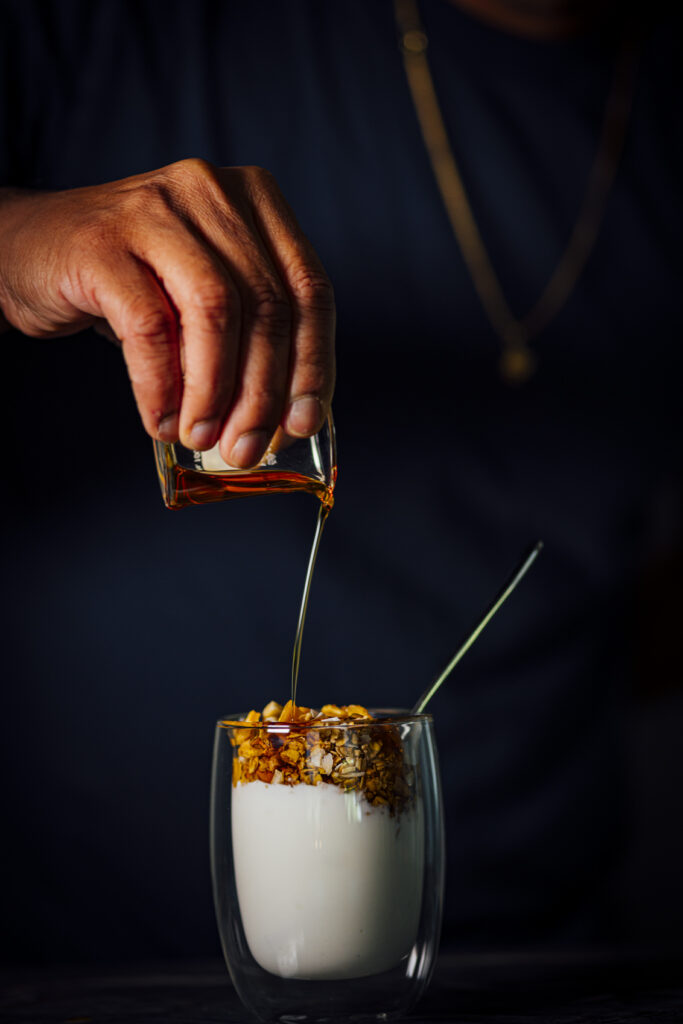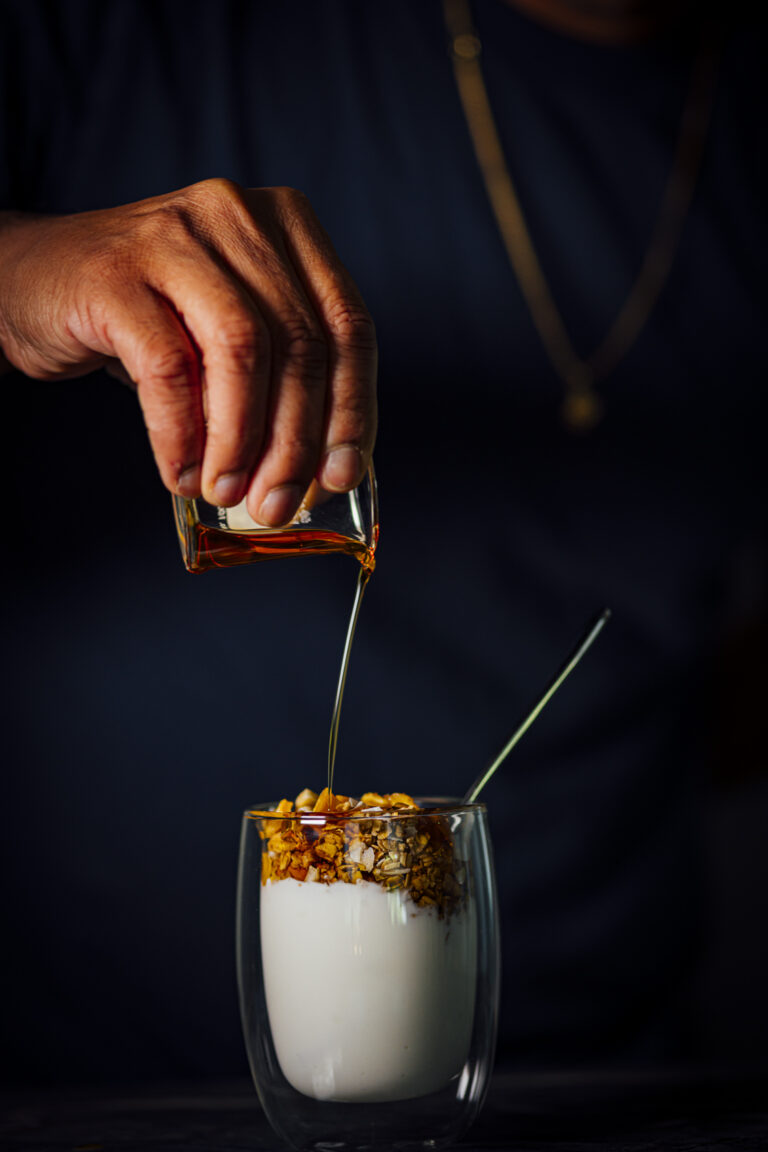 Print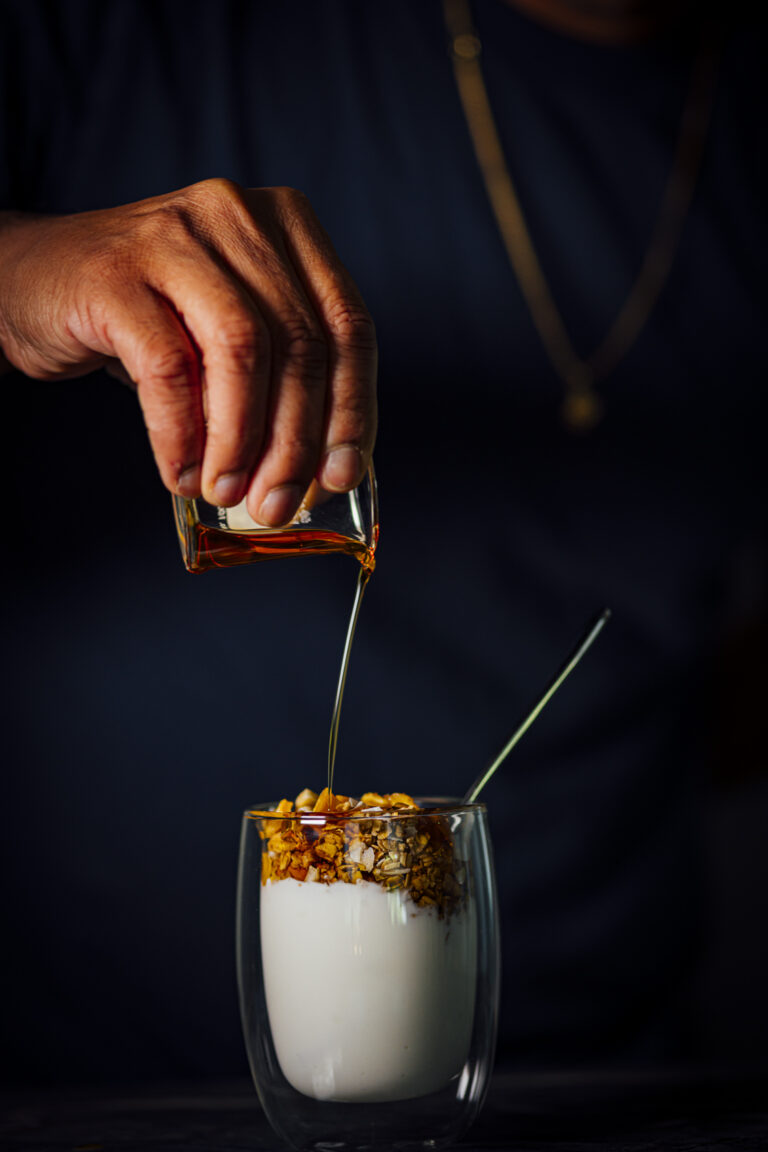 Summer Granola
Full of tropical dried fruit like bananas, pineapples, mangoes, and toasted nutty coconut flakes, this granola exemplifies summer. The sweet scent of cinnamon and vanilla make it irresistible. I like to eat it over cold, creamy yogurt with an extra drizzle of maple syrup.
2 1/2 cups/250 g instant oatmeal
1/2 cup/70 g unsalted, raw cashews, whole or chopped
1 tsp ground cinnamon
1/2 tsp fine sea salt
1/3 cup/80 ml amber or dark maple syrup
2 Tbsp extra-virgin olive oil
1 tsp vanilla bean paste or extract
1 cup/120 g desiccated, unsweetened flaked coconut 
2 1/4 oz/65 g dried mango, diced
2 1/4 oz/65 g dried pineapple, diced
1 oz/30 g dried sweet banana chips
Instructions
Preheat the oven to 300F/150C. Line a baking sheet with parchment paper.
Toss the oatmeal, cashews, cinnamon, and salt in a medium mixing bowl. Add the maple syrup olive oil, and vanilla bean paste and fold to coat well. Spread the mixture on the baking sheet and bake for 30 minutes, until it turns golden brown, rotating the sheet halfway through during cooking. 
Remove the baking sheet from the oven. Keep the oven on.
Sprinkle the coconut, mango, and pineapple and fold with a spatula or spoon. Return to the oven and cook until the coconut turns light golden brown, about 5 minutes. Remove from the oven, cool completely, and store in an airtight container for up to 1 week at room temperature. 
Notes
Besides the fruit I used in the recipe, use whatever dried summer fruit you can get your hands on.