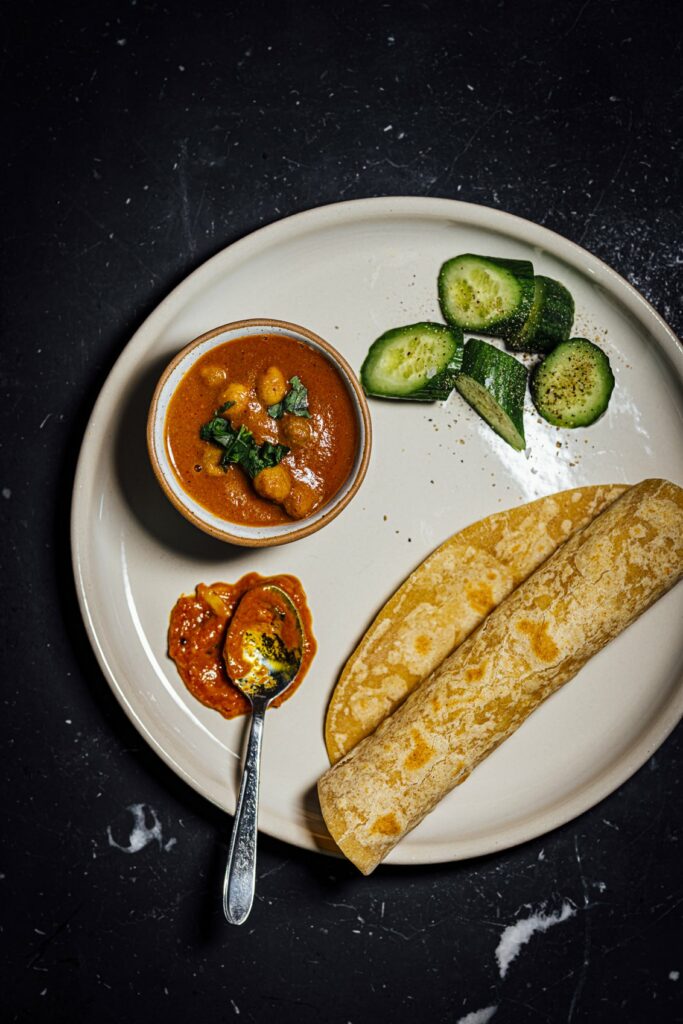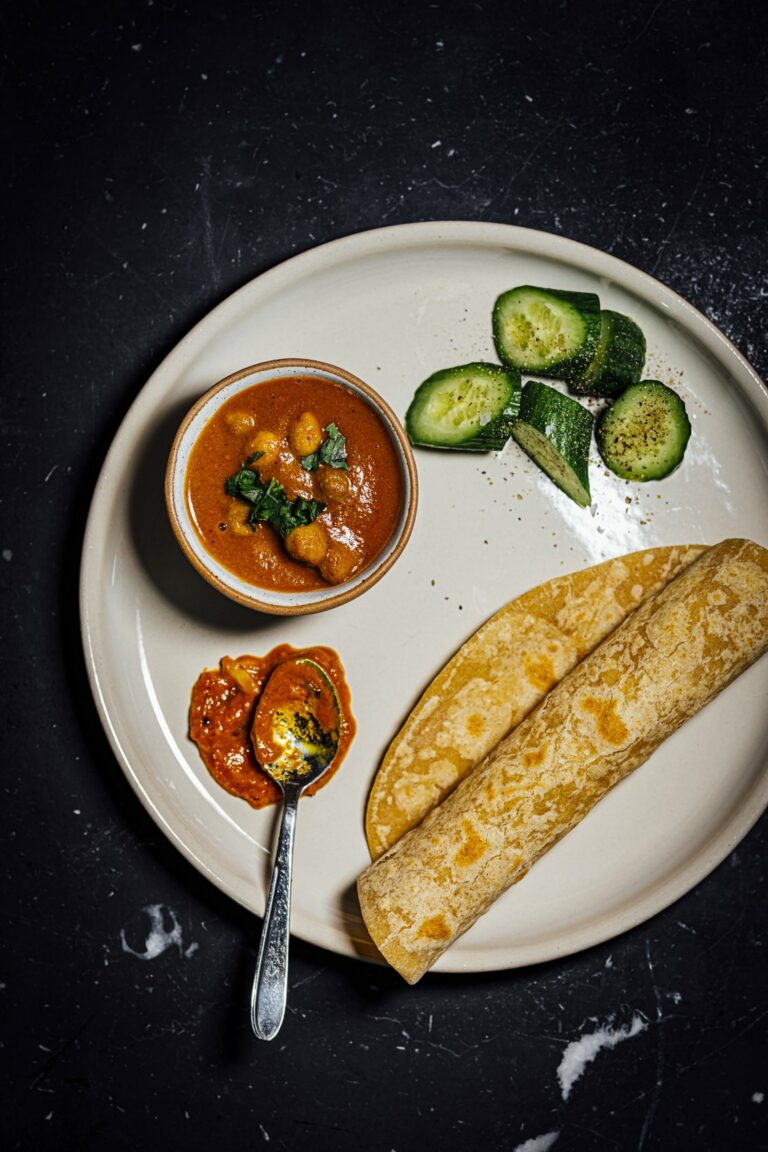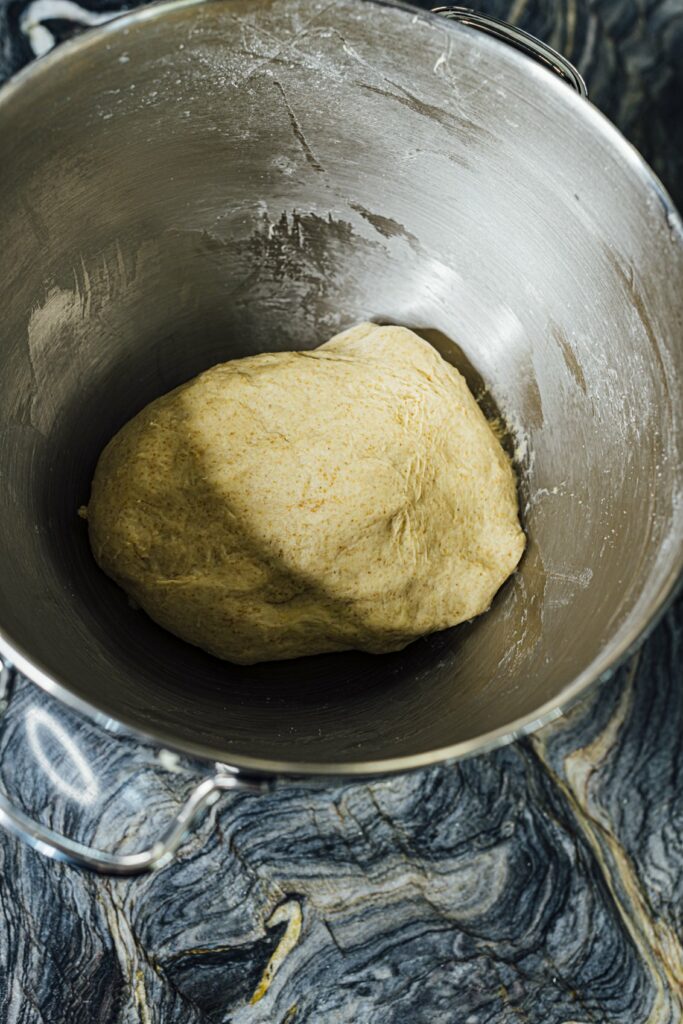 Typically rotis are made using atta, a type of whole wheat Indian flour. However, it is not readily available and the typical substitutions of using Western flours do not work as well (different types of wheat, different grinding sizes, different gluten-forming capacities, different water-absorption rates, etc.). I've borrowed a concept from Moghul and the North Indian style of cooking, where eggs and yogurt are used to make very tender flatbreads.
Print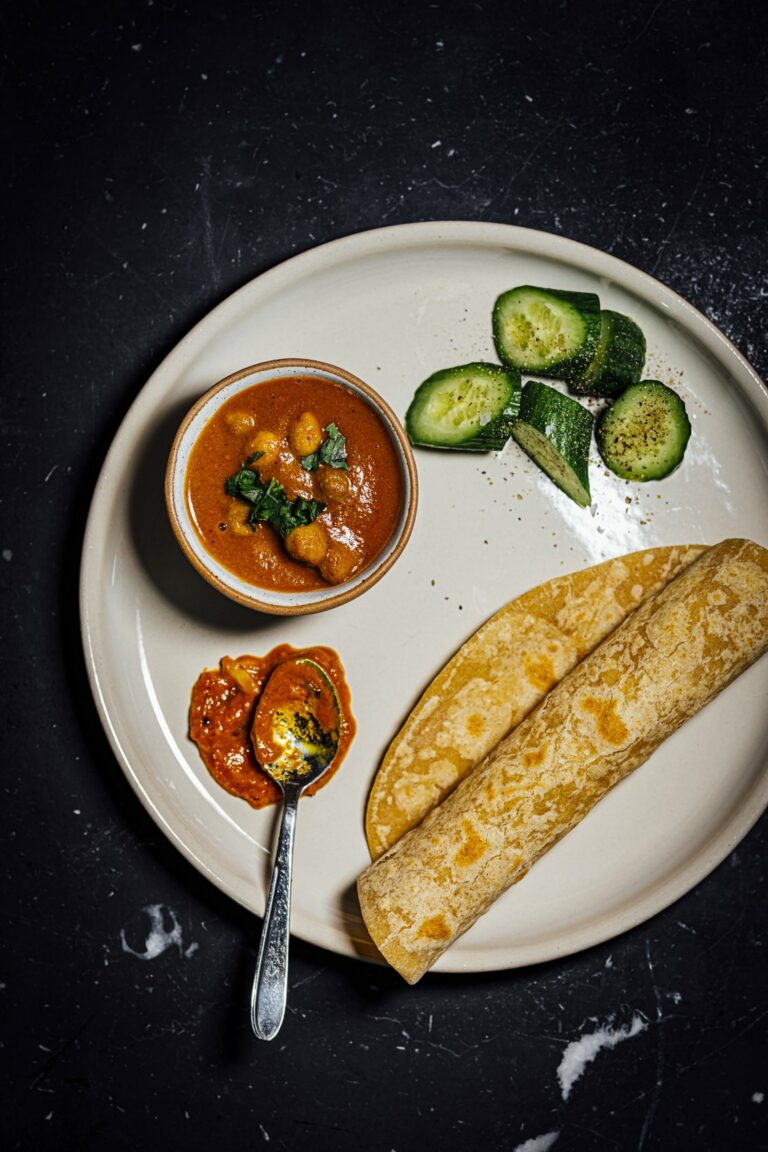 Soft Rotis
For once, I couldn't come up with a good name for this roti – egg and yogurt roti sounded terrible. Rotis are Indian flatbreads, they contain no leaveners, and are usually made from some type of flour, water, and salt. My mother often adds milk or yogurt to make the roti even softer. Yogurt along with eggs and yeast are used to make naan and it contributes to a soft, airy, and lighter texture. How do dairy and eggs make softer breads? The proteins, fats, and lipids from the dairy and yogurt coat the proteins in the flour and in turn make the texture of the flatbread tender and soft. Building on that idea, I've made an extremely soft roti that uses a combination of eggs and yogurt to achieve that texture. These are great for everyday eating, and I love using them to make kathi rolls.
1 ½ cups/210 g all-purpose flour plus extra to roll out the dough

½ cup/70 g whole-wheat flour

½ cup/120 g plain unsweetened Greek yogurt

1 large egg

2 Tbsp vegetable oil

1 tsp fine sea salt

½ cup/120 ml water at 160F/71C
Instructions
Dry whisk the 1 ½ cups/210 g of all-purpose flour and ½ cup/70 g of wheat flour together in the bowl of a stand mixer using the paddle attachment.
In a small mixing bowl whisk the yogurt, egg, oil, and salt until smooth. Pour the mixture into the flour and ¼ cup/60 ml of the water and mix over low speed until combined, 3 to 4 minutes. If the dough is too dry and has trouble coming together, add 1 to 2 Tbsp of water at a time. Once the dough comes together and there are no visible dry flecks of flour, knead over medium speed until soft and pliable, about 8 minutes. Remove from the stand mixer, cover the bowl with a lid or a damp cloth, and let rest for 30 minutes.
Once rested, divide the dough by weight into 8 equal parts. Shape each piece into a ball and keep the rest covered with a damp cloth. Work with one ball of dough at a time. Roll out each ball on a clean dry surface lightly dusted with flour into a 12 in/30.5 cm circle to about 0.1 in/0.25 cm thickness.
To cook the rotis, heat a large dry stainless-steel skillet over low heat. Take a clean lint-free kitchen towel, wet it in running tap water, and wring it tightly to get rid of any excess water. Place one rolled-out piece of dough on the hot skillet. Once the dough starts to turn firm and develop air bubbles, press it down gently with the damp cloth on the edges, this will help the roti cook more evenly and prevent it from drying out, about 1 ½ to 2 minutes. Flip the roti and repeat to cook on the other side. The roti should develop light golden-brown blisters on each side. Place the cooked roti wrapped between clean kitchen towels to keep them warm. Prepare the remaining rotis. Serve the rotis hot or warm. The cooked rotis can be stored in an airtight container in the refrigerator for up to 1 week.
Notes
You can use full-fat to 2% Greek yogurt. I don't recommend using fat-free because the rotis don't come out as nice. If you decide to use plain yogurt, the dough will be sticky and won't contain enough protein
I prefer rolling out the rotis to 12 in/30.5 cm in diameter, but you can roll them out smaller if you prefer a thicker roti.
If you're wondering why I've used all-purpose and whole-wheat flours in this recipe as opposed to atta. For once, accessibility. I want more people to make this bread. There are also distinct fundamental physical and chemical differences between whole wheat from India and the one grown in America. As a result not only do these grains grind differently, but they also absorb water differently, and produce different textures. The ratios of the two flours in this recipe produce the same texture of pliability in the dough and the cooked roti.