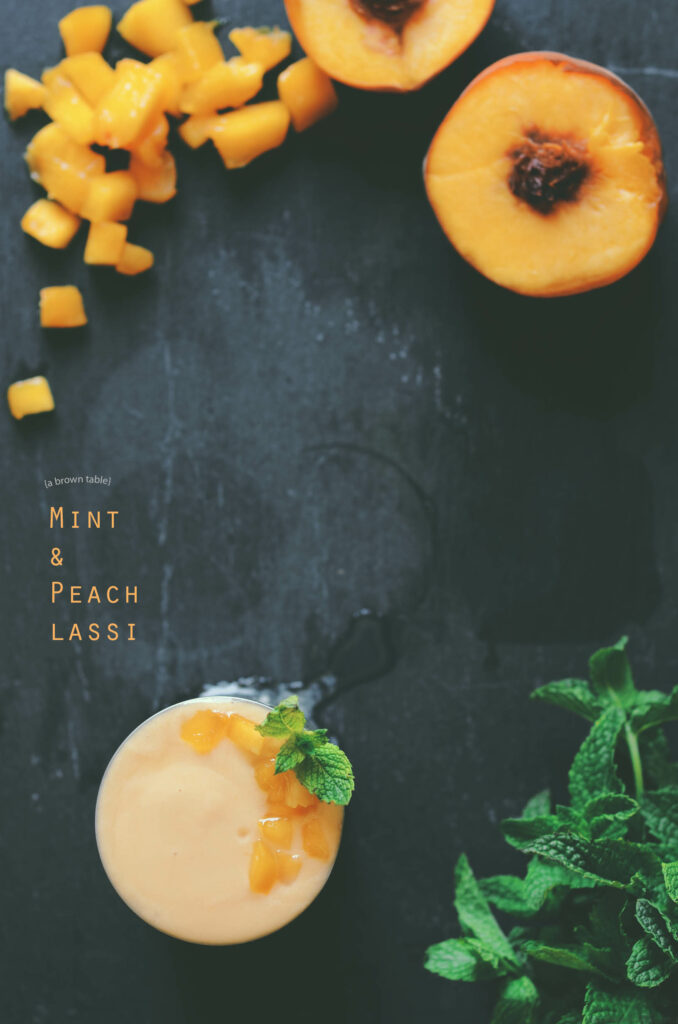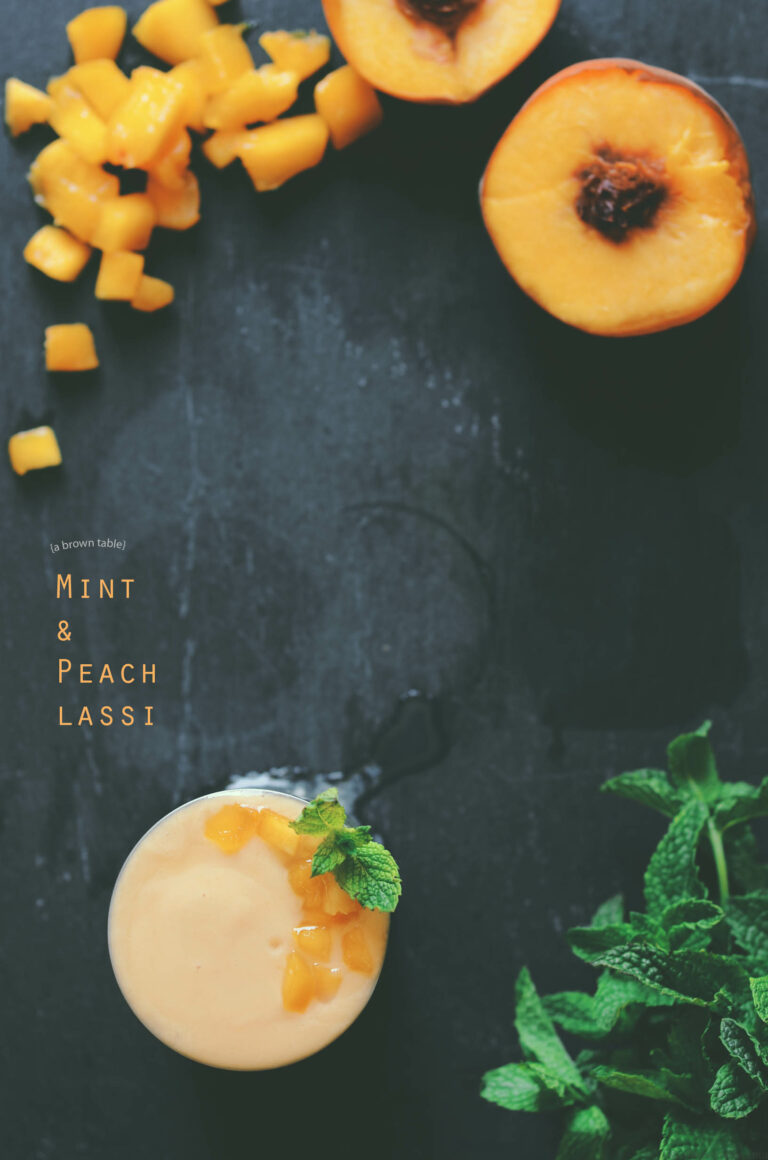 Lassis are probably one of my favorite drinks, and in India, we'd drink fresh lassis every hot summer day in tall glasses filled with the chilled sweet liquid. With my fresh ripe peaches, a sweet and cool lassi that would serve to cool and refresh was definitely in order! Lassis should be thin, not heavy, so avoid using Greek yogurt and either non-fat or plain unsweetened yogurt, and then adjust the consistency with water. Go light on the sugar; ripe peaches can be very sweet.
This recipe was first published on July 14, 2014, and has been updated.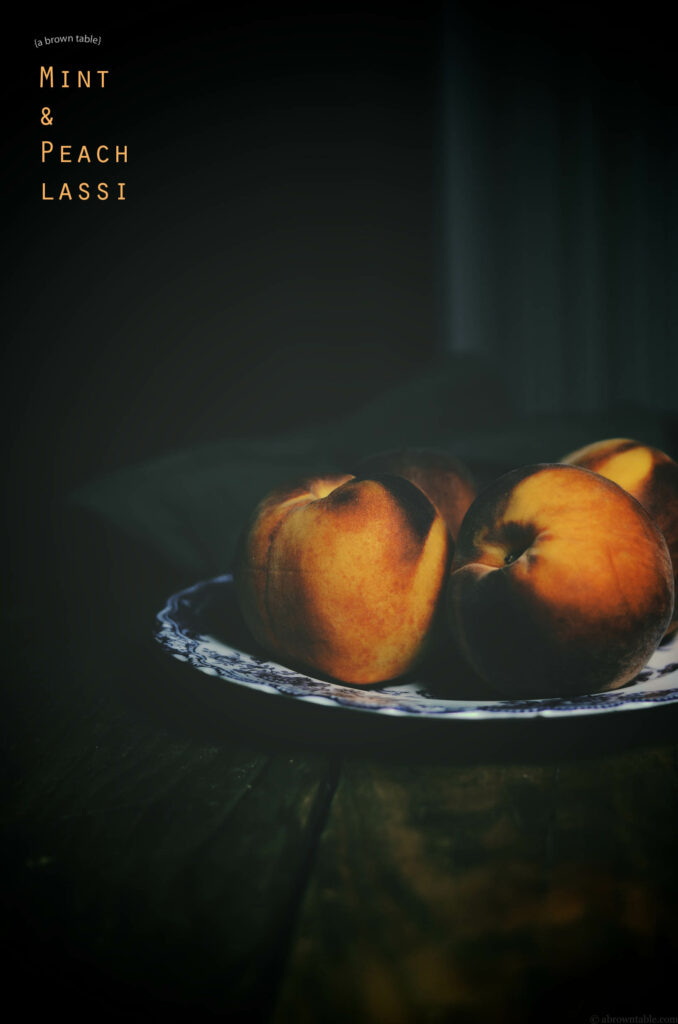 Print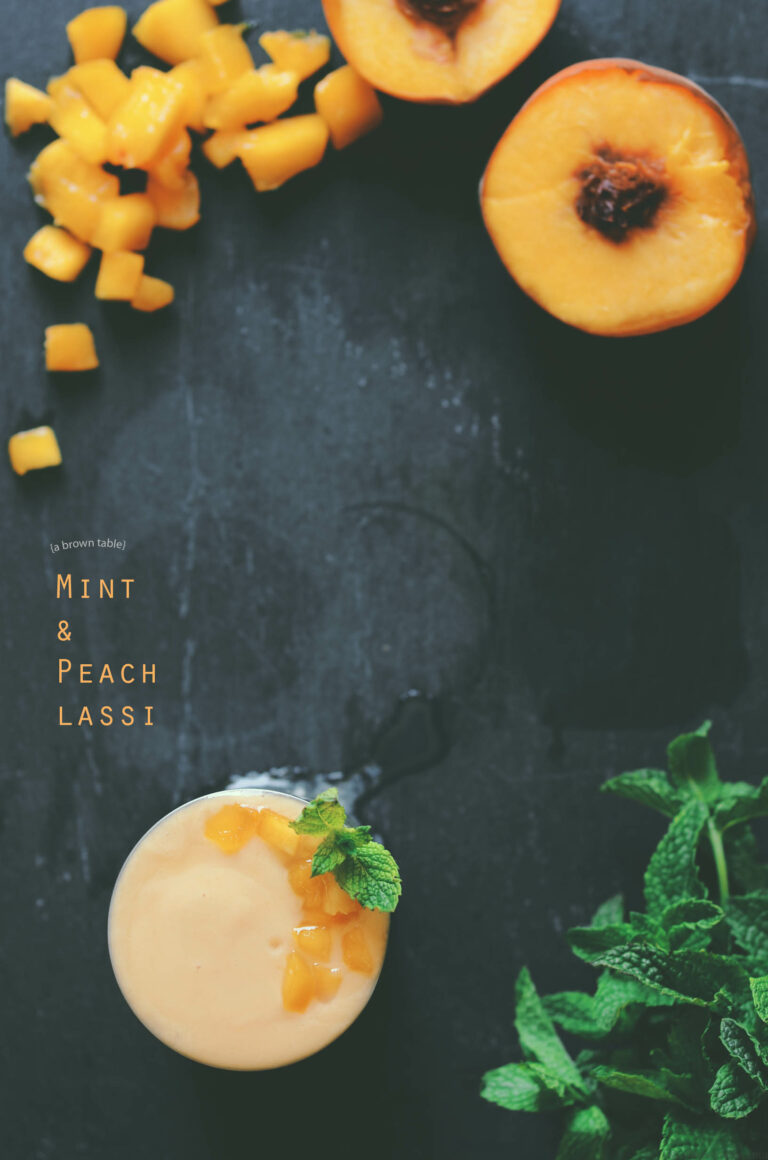 Peach and Mint Lassi
Ripe yellow peaches are the star of this lassi. Fresh mint completes this drink. Enjoy this lassi on a hot summer day with plenty of ice and stay cool.
1 1/2 cups/360 g unsweetened plain yogurt
1 large/about 240 g ripe peach or nectarine, peeled and diced, plus a few pieces to garnish
3/4 cup/180 ml water, chilled (you can add more or less depending on how thin you like the consistency)
4 to 5 fresh mint leaves, plus  a few sprigs to garnish
sugar or sweetener of choice, to taste
Instructions
Place the yogurt, peaches, water, and mint leaves in a blender. Pulse until smooth and completely combined. Taste and add sugar or sweetener if desired.
Serve in chilled glasses with or without crushed ice and garnish with extra peach fruit pieces and a sprig of fresh mint.
Notes
I'm leaving the sweetener option up to you. If the fruit is very sweet, you might not need to add any or just a little.  I like my lassis lightly sweetened.
Nectarines are a good substitute for peaches but feel free to experiment with other seasonal stone fruit. The color of the drink will change depending on the fruit used.
If you're feeling lazy as I do sometimes. Skip peeling the fruit, dice and add it to the blender, and pulse until smooth. You can strain the liquid to get rid of any skin bits.