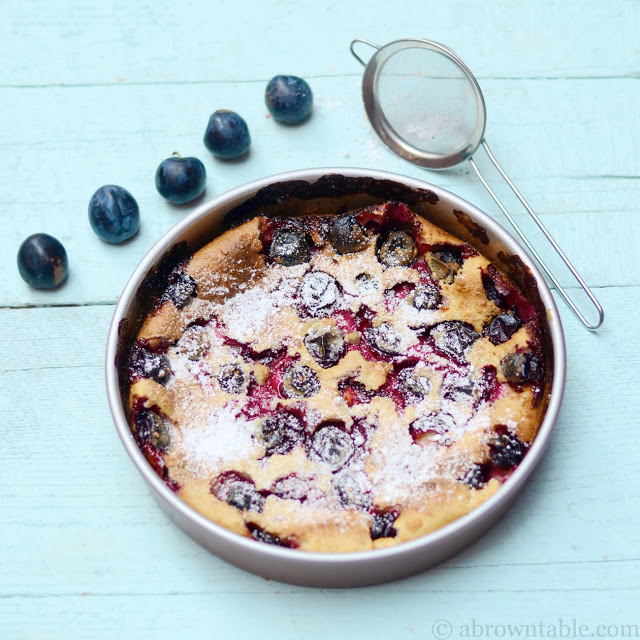 Last week was a fun. We had a wonderful cookout as a sort of "bon voyage" for a few of our close friends that are going off on a long holiday to the Mediterranean coast. My friend Eduardo made us these wonderful Argentinean Alfajore cookies that were dusted sugar for the dinner. I fell in love with them because of their salty and sweet flavors against the caramel taste of the dulce de leche. I had a couple of left-over cookies from the dinner that I stretched out during the entire week to dip in my coffee. Needless to say, I was marveled by my own self-restraint over the cookies. These cookies made me a stronger human being!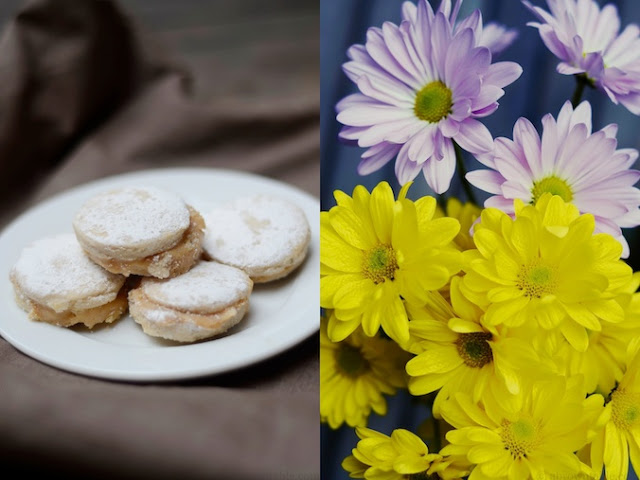 I have to say I am excited about labor day weekend and I do wish we had more longer holiday weekends here. National and public holidays need an update and it would be good to increase their number. Last weekend I had picked some fresh Damson plums at the Dupont Circle's farmer's market. They look like large blueberries and have a wonderful sweet juicy flavor. You want to get plums when they are firm and ripe. If they are too soft, the texture becomes mushy and intensely sour. I normally just discard the overripe plums and use only the firm ones that are just right to eat or cook with. I completely forgot about these plums and had them sitting behind in my refrigerator. Honestly, I had no burning desire to eat that many plums straight-up and I thought of a few ways to incorporate them into a dessert.
A couple of years ago I made a French batter pudding called Clafoutis using fresh cherries. Though cherries are traditionally used to make this pudding, I figured that these sweet delicious Damson plums would be perfect in this pudding. I like this pudding because it is easy and simple. It also has a very beautiful rustic look to it and the colors of the fruit juices spread through the pudding forming little delicious red craters.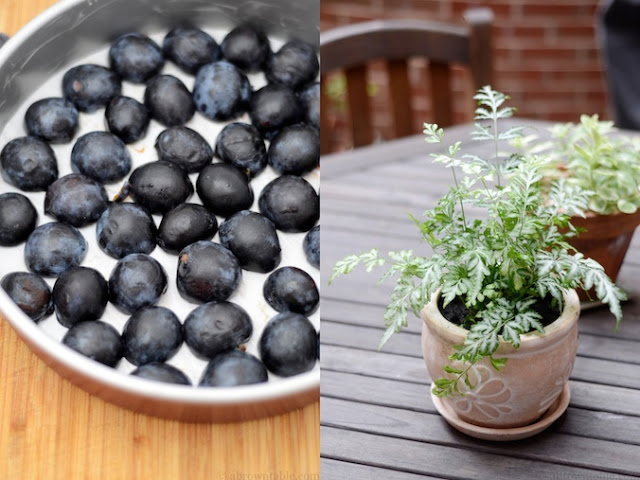 This batter pudding will rise during baking in the oven and then slowly sink as it cools. You should serve it warm with a generous dusting of icing sugar. It also goes wonderful with hot tea or coffee. This recipe has been adapted from
"The Essential Mediterranean Cookbook"
.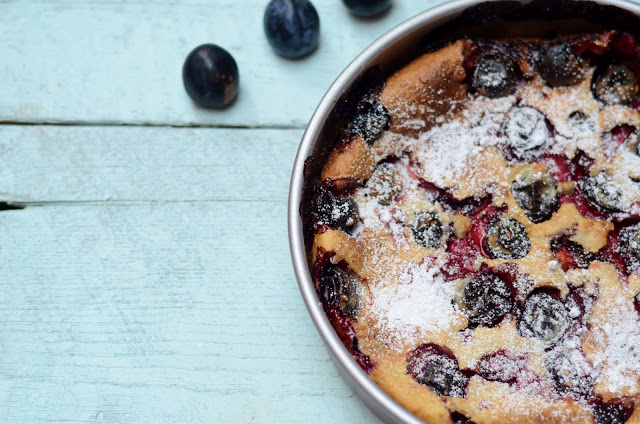 butter for greasing baking pan
1 lb damson plums
3/4 cup unbleached all-purpose flour
2 large eggs
1/3 cup sugar
1 cup milk
1/4 cup heavy cream
3 tablespoons melted butter
2 tablespoons confectioner's sugar for dusting
1. Preheat the oven to 350F and place a rack in the center of the oven. Lightly grease a 9 inch diameter baking pan with the butter.
2. Wash and slice the plums, remove and discard the pit from the center. Flip each plum and place the skin side upwards in the greased pan. Cover the base of the pan with the plums in a single layer.
3. Sift the flour once in a mixing bowl, break open the eggs and add to the flour. Whisk until smooth. Add the sugar, milk, cream, and melted butter by whisking until completely combined. Do not overbeat the batter. Pour the batter over the cherries and bake for 40 minutes or until a skewer comes out clean when inserted into the center of the pudding. Allow the pudding to cool for at least 15 minutes before serving. It should be warm but not hot before serving. Generously dust the confectioner's sugar over the clafoutis before serving (you don't need to use all of it just a little).