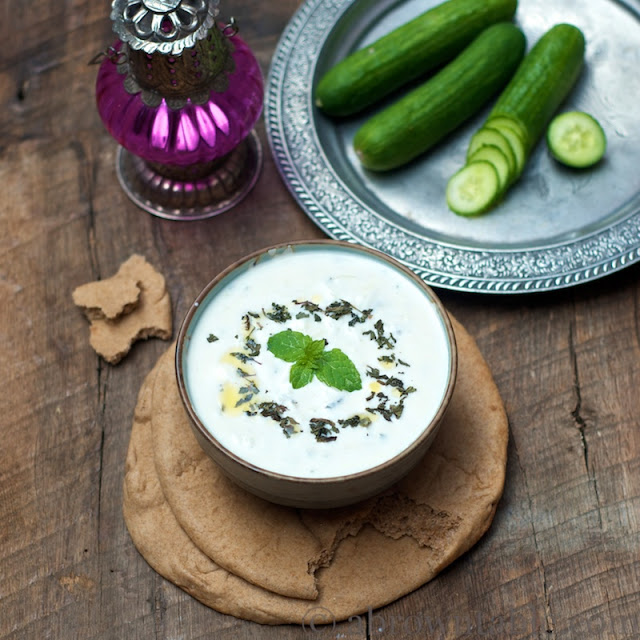 It was pretty exciting when one of the editors at the
Huffington Post
asked to feature my
chocolate mint cake
on their website, this was a great start to the holidays! With summer in full swing, we slipped away to Fire Island in New York for a week with a couple of friends. We were super lucky to have missed most of the heat wave and the electric shortage that hit D.C. during that entire week. Fire Island is a long and narrow barrier island that is surrounded by the bay with some beautiful beaches and wildlife. Its also a fun summer party spot. Beaches on the North East have waters that are a bit too cool for my liking, so I tend to spend more time on the sand. Fire Island is very interesting, there are boardwalks that connect the entire island, except for golf carts and water taxis you won't find any gas propelled vehicles. The island is also National Park which is where some of these rules stem from.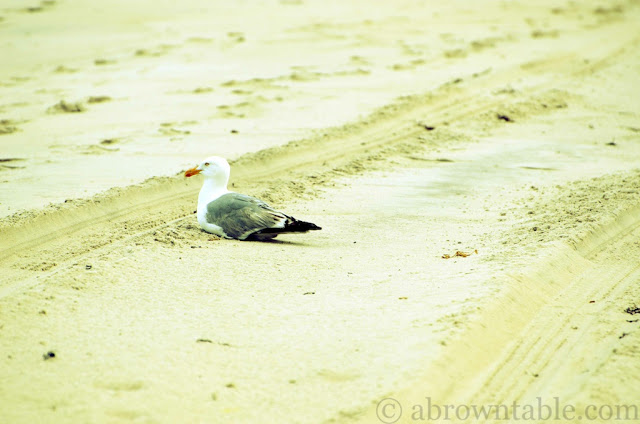 I am sharing some of my favorite random moments on this holiday. A life-size Superman adorned the entrance to a house on the boardwalk. You always run into deer on the island that are neutralized to humans (which does not mean you should feed or touch them), they will walk right next to you and go about their business. Its fascinating bit a bit unnerving. Since there are no lights at night, it does get pretty dark, we almost walked into a doe on the boardwalk but thankfully it was smarter and crossed over to the side and let us pass. I was secretly hoping to see some foxes but unfortunately either I missed them or they missed me.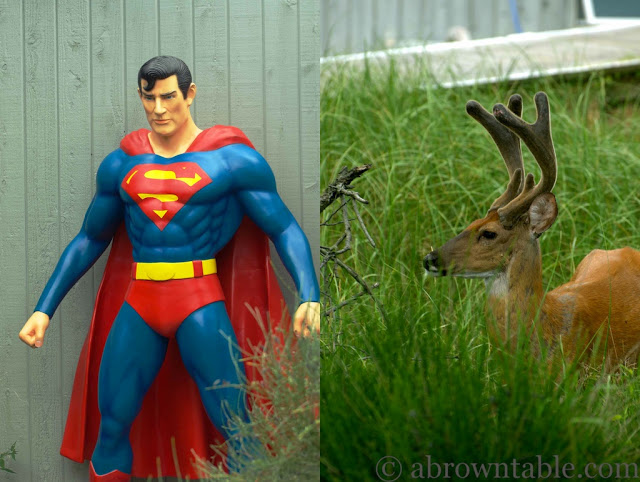 The house we rented was wonderful. You could see the bay and watch the sun traverse its way across the horizon. There aren't too many restaurants to eat at Fire Island, so you tend to cook a lot. The kitchen had all the basic amenities and we grilled and barbecued almost every day. I got a chance to cook some fresh scallops and shrimp and there is nothing better than fresh seafood with a glass of wine. The week passed us by so quickly and by the time we were back in D.C. we were greeted by temperatures over 106F and high humidity levels! I was still glad to be back since I began to miss Snoopy and his licks. We spent the rest of our weekend readjusting (recovery and rest) before we got back into the grind. Snoopy was exhausted from playing at his daycare and slept all weekend. It looks like everyone had a good time!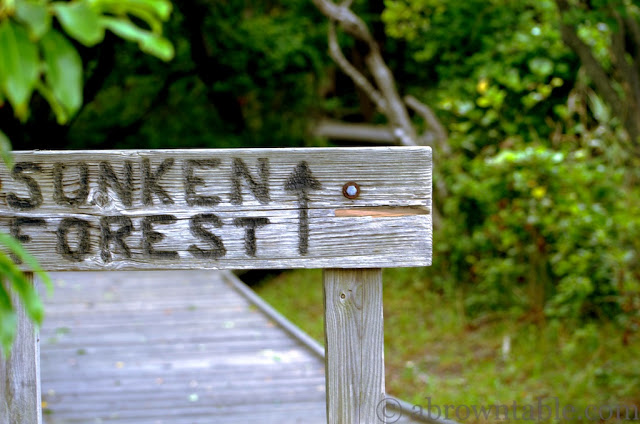 This is the perfect recipe for a hot day when you don't feel like spending too much time in the kitchen and need something soothing and light to cool you down. Though you do need to chill the soup for at least two hours. If you are running short on time, you can rest the soup bowl into a larger bowl containing crushed ice to chill it down faster. Inspired by middle eastern cuisine, this recipe uses refreshing mint in both dried and fresh forms to brighten up the flavors of the soup. Garlic adds a little bit of a kick to the soup. Sometimes, if I feel that the garlic might be too strong (especially if we plan to go out later – the dreaded garlic breath), I will tone the intensity of the garlic down by sautéing it gently with some olive oil. However, if you prefer you can use the garlic directly in the soup without cooking it.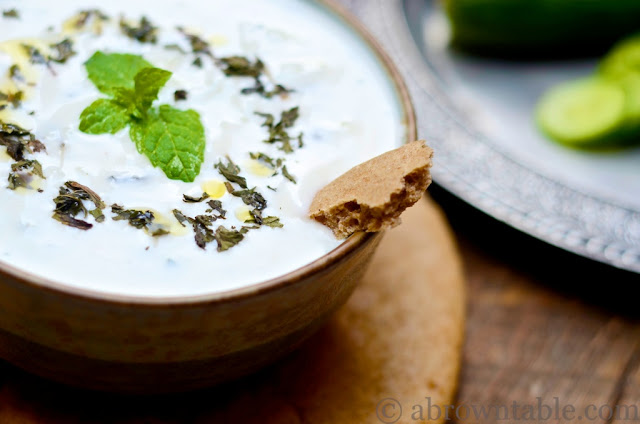 1 large persian cucumber (about 1 1/2- 2 cups)
3 cups plain non-fat yogurt
2 tablespoon extra virgin olive oil
2 cloves garlic
1/2 teaspoon dried ancho chili powder
2 tablespoons chopped fresh mint
2 tablespoons white wine vinegar
salt and pepper to taste
1 teaspoon dried mint
1. Coarsely grate the cucumber, squeeze the liquid and keep aside.
2. In a mixing bowl, whisk the yogurt gently for a minute. Finely mince the garlic and sauté it gently for 20 seconds with half of the olive oil on medium-high flame in a small saucepan. Add the garlic, cucumber, fresh mint, ancho chili, and vinegar in a large mixing bowl. Season with salt and pepper.
3. Chill the soup for at least two hours before serving. Garnish with the dried mint and drizzle with extra virgin olive oil. Serve with warm pita bread.