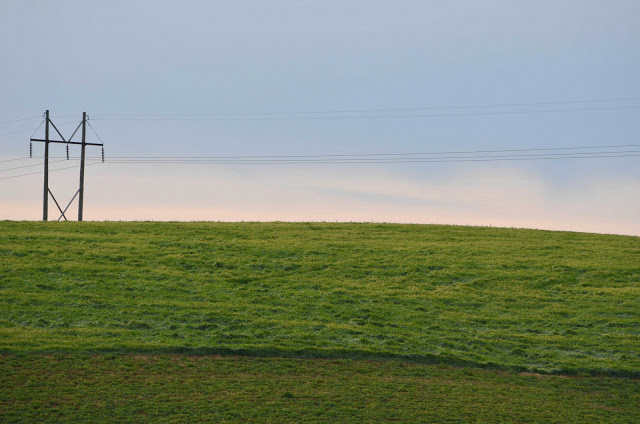 Waking up at 4am is not easy. Okay, it is never easy especially if you are one of those people that does not do it on a regular basis but you do have a tendency stay up till 12 am the previous night. Despite this we saddled up and drove from D.C. and reached the farm at Grayson County in VA by noon. A couple of things that I did learn on this trip that I need to make a mental note of for the future include;
1. Plan and pack travel meals ahead always even for us (I normally think of the dog and forget about us).
2. Beltway traffic is bad even in the early early hours of the morning so be prepared for delays.
3. Sleep earlier the night before as you can't depend on having to sleep during the trip.
4. Carry a bar of chocolate.
If any of you have any other helpful suggestions please feel free to comment!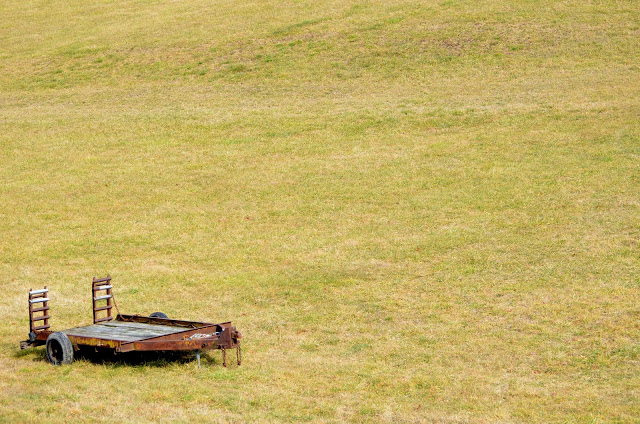 As always, everyone is extremely warm, kind and friendly at the farm. I get spoiled here, the fresh produce of the land is of course always the best, the scenery is breathtaking at almost anytime of the year or at least when I've been up. On these trips, I like to take my camera with me and click away ad libitum because to me every little piece has its own special story attached to it.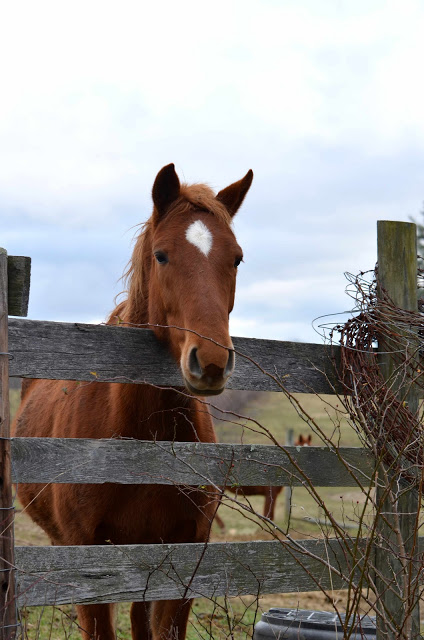 At the farm there are still no signs of snow and the weather channel predicts none for this trip, however the weather is mostly chilly but sometimes warm. Odd isn't it! We had a couple of dark ominous clouds that threatened the peace early this morning but the sun peaked its head out to fight back and won the battle. That I am glad of and hope it stays that way.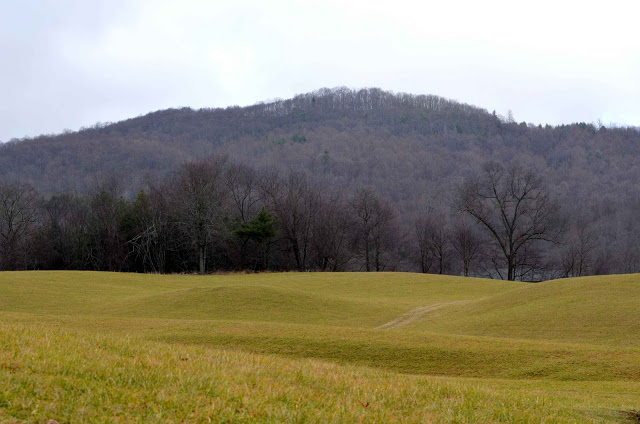 Although the farm is in Grayson County of Virginia, it is coincidentally also a few minutes away from the border of North Carolina. Earlier this morning we went to the main shopping area in North Carolina which is closest to the farm, to finish up a few last minute holiday items. One of the special requests on this trip, was for me to make my cinnamon raspberry buttermilk shakes which is one of the reasons why we all drove up to find fresh raspberries. We also found a great bargain on some deliciously scented pine wreaths. I served the shakes after dinner while we all sat in the family room and watched old reruns of sitcoms and chatted. On a side note, Snoopy has been having his second encounter with the cats at the farm and has made a few new friends this time, unfortunately they just don't share the same sentiments always. I hope everyone is having a great holiday week and I promise to post some more of my trip and Shelly's homemade artisanal goat milk soaps when I get a chance!