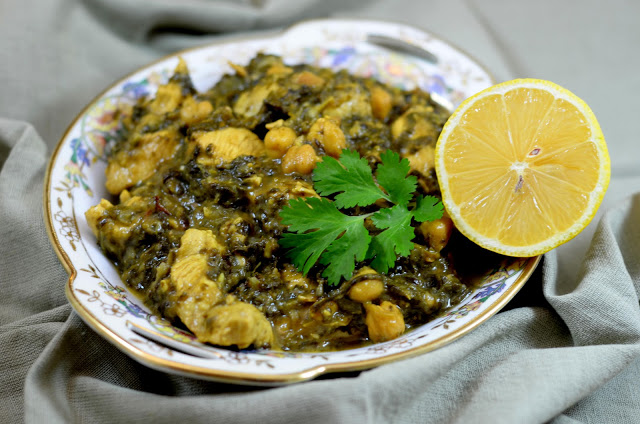 I am still savoring my "high" fueled by the Broadway production of Billy Elliot that we went to see last Sunday evening at the Kennedy Center. If you've seen the movie then you must see the musical. The show had a great cast and the songs and of course dancing were spectacular.Someone is keeping an eye on me while I post this and does not seem too happy without the attention.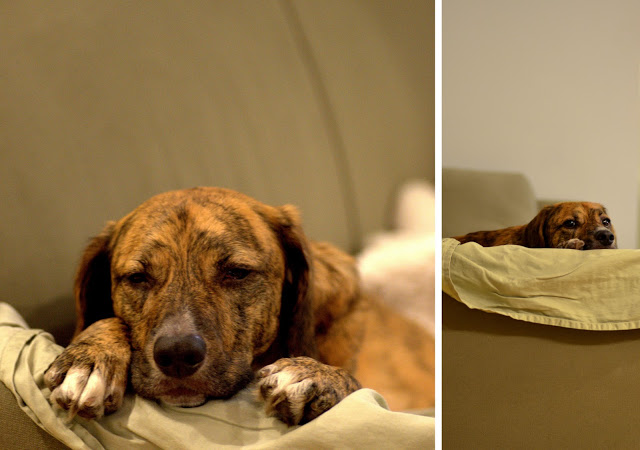 While sticking with my theme on personal highs this holiday season, I am still on my Persian food kick. This recipe is for a delicious Persian stew or Khoresht that uses spinach and lemons for the base with a bunch of aromatic herbs that add a fresh and fragrant flavor to the chicken and garbanzo beans. You can substitute any type of beans in this recipe, red kidney beans would be delicious too due their meaty texture. Stews or Khoreshts are so versatile in Persian cuisine and amazingly easy and delicious to prepare. They can be served with plain rice (especially Basmati) or you can try my previous post on Persian rice with green Lentils, raisins and dates or even a stack of warm pita breads.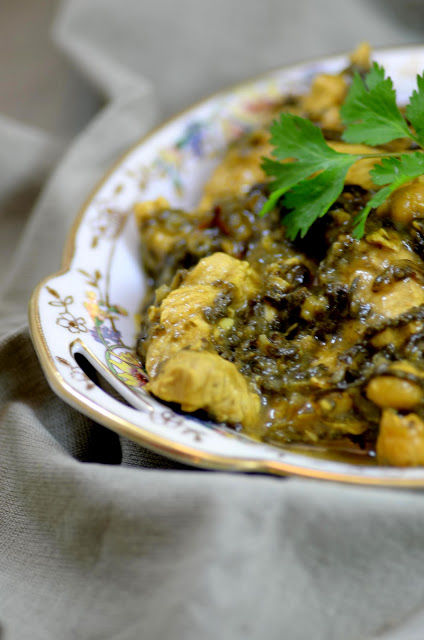 persian khoresht of chicken and herbs
4 lean chicken breasts
1 cup chopped red onion
8 cups fresh spinach leaves
2 lemons
1 cup water
2 cups of garbanzo beans soaked overnight in water
1/2 cup chopped fresh mint leaves
2 tablespoons chopped fresh cilantro
1/2 teaspoon cinnamon
2 tablespoon vegetable oil
1 teaspoon unsalted butter
salt and pepper to taste
Pat the chicken breasts between paper towels. Trim off any excess fat from the chicken and discard. Cube the breasts into 2 inch cubes and keep aside. Heat the oil in a large skillet and saute the onions and garlic till golden brown. Add the chicken cubes and brown on each side. Add all the cinnamon, greens and beans to the skillet. Squeeze the juice from the two lemons and add the water. Bring the broth to a boil and then reduce to the flame to a simmer and cook for about 45 minutes or till the chicken is tender and begins to fall apart. The sauce of the broth will thicken as it cooks. Serve this hot or warm with pita bread, naan or rice.