I must be honest, I am not looking forward to tomorrow evening. Day one of the first class of my final year. I am four classes away from self-inflicted torture. Exams, tests, projects, theses etc… I dread my upcoming thesis nightmare as much as fire loves water. I've been conjuring up vacations in my head and already planning my summer trips for next year.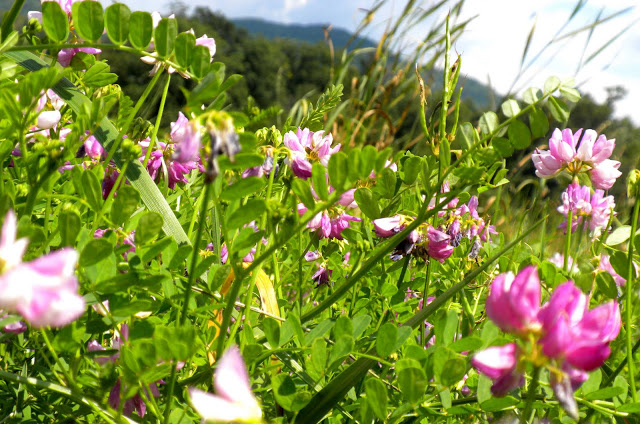 I will miss my "free" evenings for one more year now. Perhaps, it would be more apt to say "education-free" evenings, either way another school year begins but at least its the final one. I must be more patient like Garfield.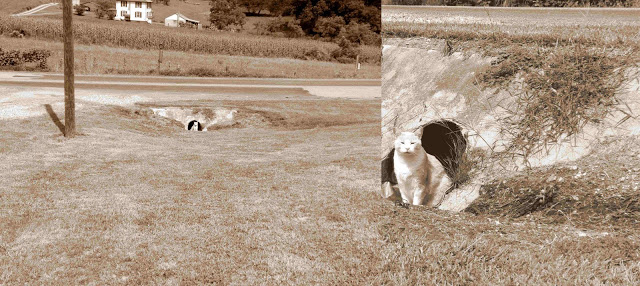 I've been looking forward to slow cooking pork chops with the Harissa, I made recently. One mainly because I want to eat this Harissa soon and two because we got some nice cuts of pork. Chicken or beef would make excellent substitutes for pork. There is something marvelous about slow cooking in a crock-pot, the aromas in the room and the way the meat melts off the bone is simply amazing. If I could try to add anything to every meal, it would be beluga or black lentils. I love their creamy and meaty texture especially in Indian lentil broths like dals. This turned out to be a fairly easy dish that could be served with warmed pita or toasted bread slices. I like my pork shoulders to contain at least a small amount of fat when I begin with them, since pork chops that are too lean produce weak flavor and get dry during cooking. The advantage of cooking meat with their fats in a slow cooker allows for the rendering of the fat to produce nice complex flavors but also with the added advantage of skimming of all the excess fat from the top of the stew in the crock-pot. This way the fat serves its purpose and is then kicked out. This recipe does call for a whole bottle of wine, don't skimp, use a good quality white wine that you would serve to drink with your guests. I sometimes like to use wine instead of broths to cook meat with.
pork and beluga lentils with harissa
2 cups beluga/black lentils
6 – 1″ thick pork chops
1 teaspoon olive oil
2 tablespoons Harissa
2 tablespoons tomato paste
750ml Pinot Grigio
salt to season
1. Pre-soak the lentils overnight at room temperature. The next day, rinse the water off the lentils and keep aside. In the slow cooker or crock pot, adjust the temperature to the high setting and add the olive oil. When the oil heats up, add the harissa and tomato paste and saute it for about 3 minutes.
2.Pour in the wine and mix the stew to a smooth liquid. Carefully, add in the pork chops and half a teaspoon of salt. Now, turn the setting on the cooker to the low setting and allow it to cook for 5 hours.
3. After the pork chops are cooked, remove them from the resulting stew and let them rest covered with a lid.
4. Add the beluga lentils to the broth in the pot and allow them to cook for a further one hour at the high setting. Skim and discard any excess fat from the surface of the broth and add the pork chops back to the stew. Serve hot with pita or toasted bread slices.