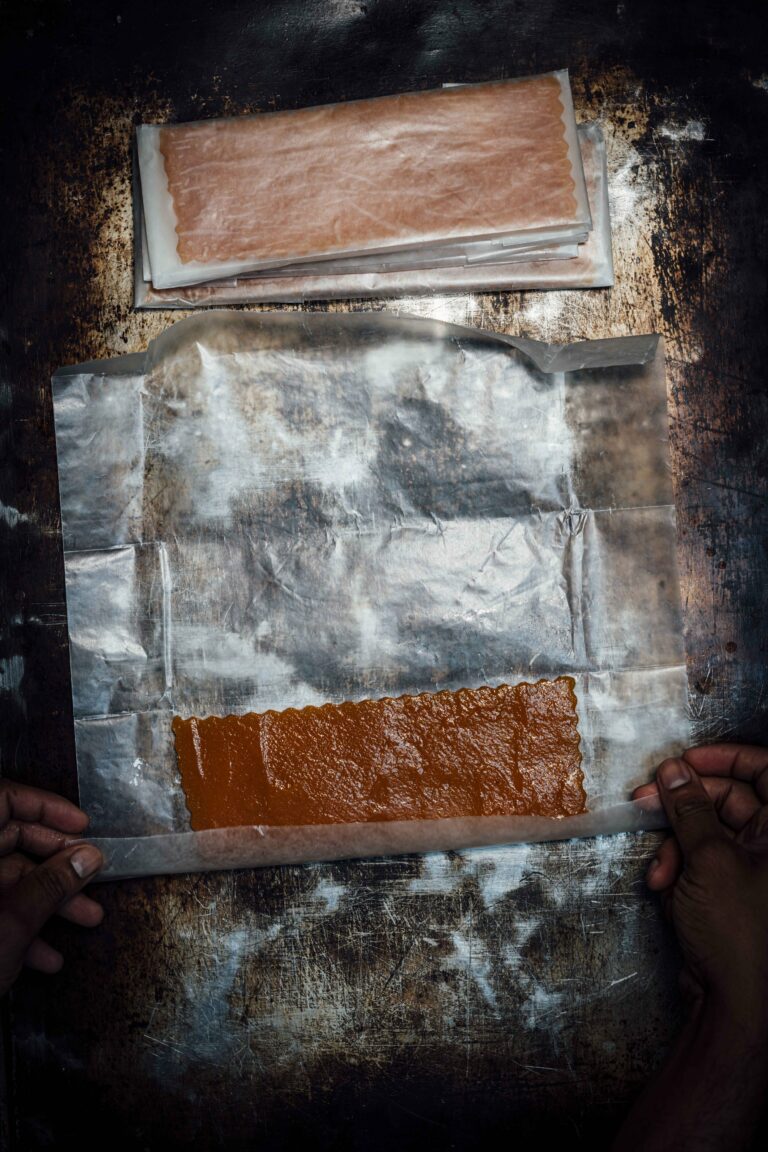 Last December, I picked up a small quince tree from my nursery in Berkley and put it in a large pot in my backyard. The one warning, I did receive from the seller, it might not be fruit in year one. But a few months later in spring, big bright white flowers popped up and eventually turned into large, hard pear-shaped fruit. And about a week ago they started to fall off the tree and turn fragrant, a sign that they were ready. But unlike other fruit that turns soft and/or sweet, a quince doesn't do that when ripe. When raw, they're too firm, tart, and astringent to enjoy, so they must be cooked. Quince is also rich in pectin (it's in the group of fruit such as apples that contain a high amount of pectin) so it makes an excellent choice for jams, jellies, and paste.
Here's a version of legendary writer Claudia Roden's quince paste which resembles my mom's guava cheese in texture (same chemistry principle). You can leave the skin on the fruit but remember to get rid of the fuzz.
Pectin is a carbohydrate naturally present in plants in varying amounts. It helps give plants structure by acting like cement. Pectin is also sensitive to pH
A low pH from an acid such as vinegar or lemon juice helps it form gels. The citric acid from lemon and lime juice is the best at helping pectin extract and set plus it smells much nicer than vinegar (especially in this dessert).
An alkaline pH from an ingredient such as baking soda will destroy pectin. When you want to cook beans and get a softer texture quickly without using a pressure cooker, add a tiny pinch of baking soda.
In this instance, the pectin present in quince (and in general in almost all fruits and plants) is called HM (High Methoxyl). When an acid (in the case of the acid naturally present in the fruit and lime juice) is added with sugar to the blended quince purée, the acid helps extract the HM pectin which then starts to increase the thickness and viscosity of the fruit purée. At this stage, the sugar and water get trapped in the pectin mesh that begins to form and you get a gel on cooling, in this case, the paste that is soft enough to be sliced.
Print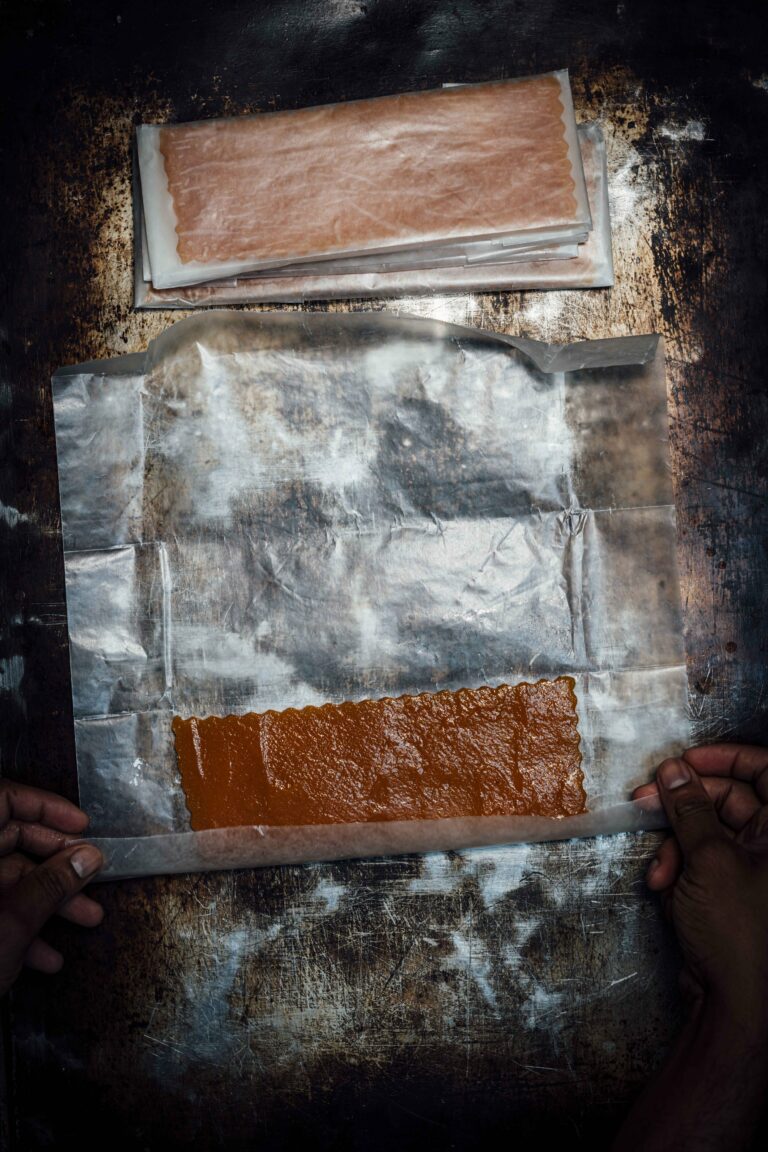 quince paste
Yield:

One baker's half sheet pan/about 18 in by 13 in by 1 in/46 cm by 33 cm by 2.5 cm
2 lb/900 g quince

2 cups /480 ml water

2 cups/400 g sugar

1/4 cup/60 ml fresh lemon or lime juice
Instructions
Rinse the quince under running tap water and rub the skin to remove the fuzz. Place the whole fruit in a large saucepan and add enough water to half its height. Cover with a lid and let steam on medium-low heat for 30 to 45 minutes until completely tender but not falling apart. Carefully remove the fruit with a slotted spoon and leave them on a plate to cool. Discard the water in the saucepan.
When the fruit is cool enough to handle, cut the fruit in half, and discard the core with the seeds and the stalks if present. Place all the fruit in a blender with the water and pulse on high speed until smooth. Strain the mixture through a fine mesh sieve placed over a medium saucepan. Add the sugar and lime juice and cook on low heat for about 1 1/2 to 2 hours, stirring occasionally to prevent burning. The mixture will be done with the fruit paste thickens, turning a light reddish brown, and starts to come away from the saucepan.
Line a baker's half-sheet pan [

about 18 in by 13 in by 1 in/46 cm by 33 cm by 2.5 cm

] with wax paper. Pour the hot paste over the paper and spread it out with an offset spatula. Let it dry at room temperature for several hours or leave it in an oven at the lowest temperature setting. The paste will be ready when it cools and sets to form a gel and the surface will be smooth and not sticky to the touch. Cut into slices and wrap in parchment or wax paper and store in the refrigerator in an airtight container for up to 3 months.