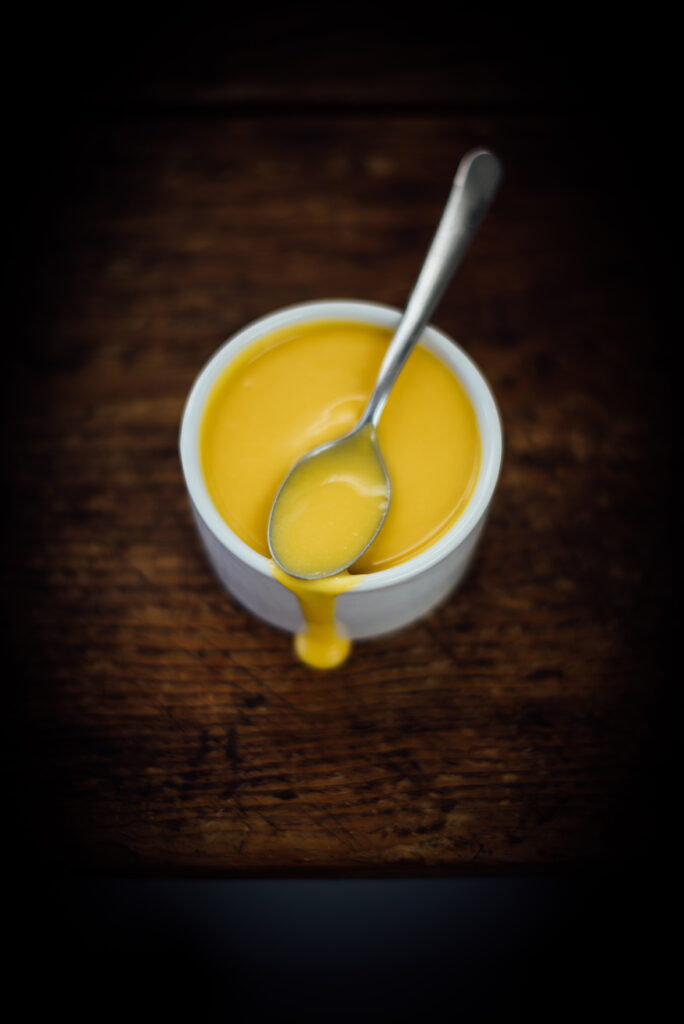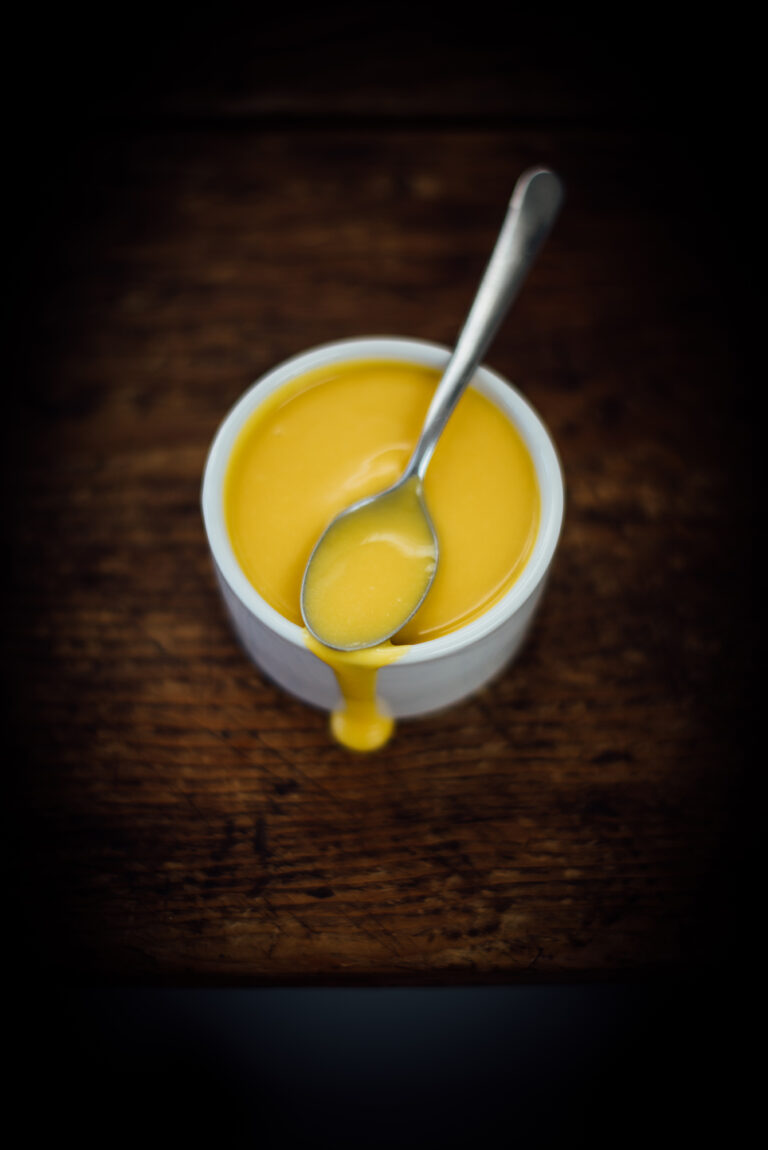 While I'm still on my mango season kick, I should share a mango curd recipe with you. This is the classic egg-based custard version which is great to spoon over fruit or yogurt, but this is NOT one you should use between cakes; you can use it on top, but I would avoid using it between the layers of a cake as the weight would squeeze it out.
Print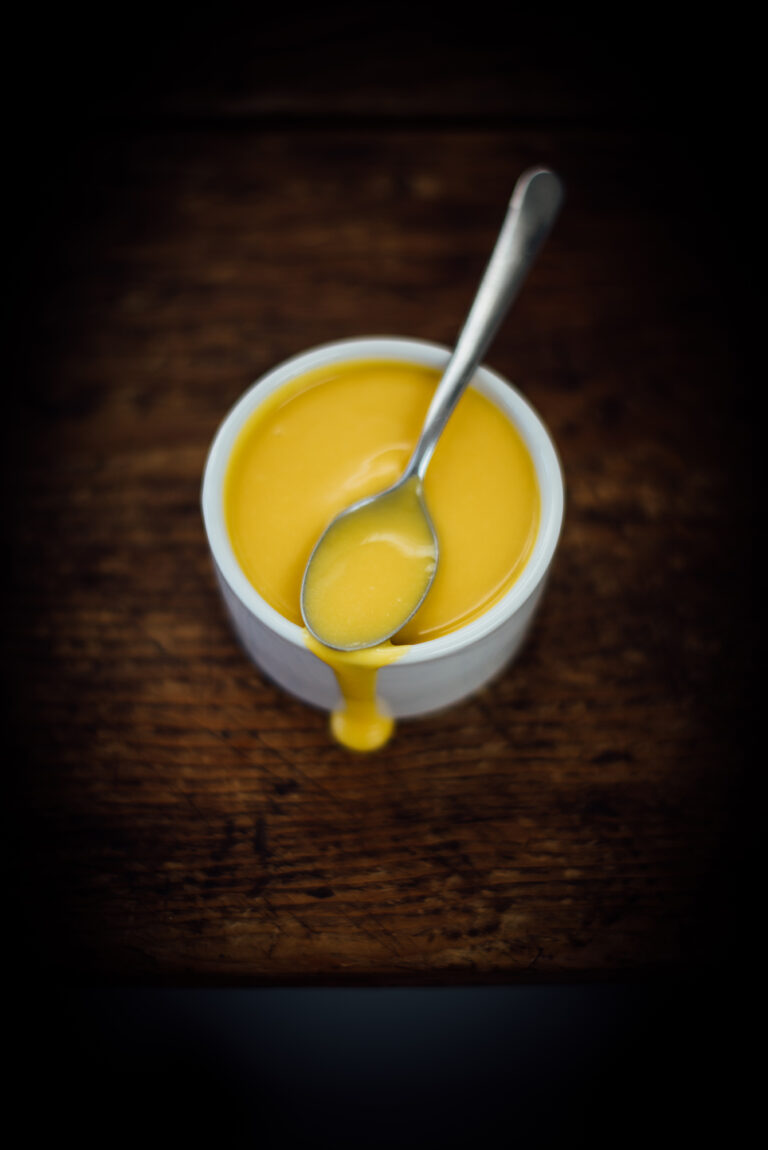 mango lime curd
When mango season kicks in in summer, I make a big batch of this mango-lime curd and use it to fill my cookies, make tarts, and drizzle it over ice cream. I also like to eat it straight out of the jar with a big spoon, but that's a story for another day. Both fresh and canned mangoes can be used here. Read my notes on how to work with fresh mango pulp. Fresh mangoes contain a protein-digesting enzyme called protease that can prevent the curd from setting. Heating the fresh pulp before making the curd helps inactivate that enzyme.
3 large eggs + 2 yolks
1/2 cup/100 g sugar
4 oz/115 g unsalted butter, cubed
1 cup/240 ml puréed ripe mango pulp (fresh or canned – if canned, use unsweetened preferably)
3 Tbsp fresh lime juice
zest of 2 limes
Instructions
Fill an electric kettle with water and keep it ready to boil.
Fill a medium saucepan with 1 in/2.5 cm of water and simmer over low heat. Place a large heat-proof bowl over the saucepan. The water should never touch the base of the bowl.
Place the eggs and the yolks in the bowl. Whisk to break the yolks and mix gently until combined. Pour in the sugar and whisk gently until the mixture thickens and turns pale yellow at about 155F/66C, 6 to 8 minutes.
Add the butter, mango, lime juice, and zest. Whisk the ingredients of the bowl constantly, and scrape the sides down with a silicone spatula while the mixture cooks. Cook until the mixture thickens at about 165F to 170F/74C to 77C, 8 to 9 minutes. The mixture should gently simmer and never boil, or the eggs will curdle. The mixture will resemble a very thick custard when it is done cooking. Coat the back of a spoon with the custard and draw a line with your finger; the line should stay. Immediately remove it from the stove and strain it into a storage container through a fine mesh sieve. 
Cover the surface of the curd with cling film (this will prevent any skin formation). Chill overnight before serving the curd. The mango curd can be stored for up to 1 week in an airtight container in the refrigerator or frozen for up to 1 month.
Notes
I prefer using an electric whisk over a hand whisk to make curd. It works faster and more efficiently.
I find the flavor of the curd improves and tastes better after overnight refrigeration.
Lime works well with mangoes because it can hold its own without losing the fruit's intense flavor.
Mangoes: I prefer Alphonso and Kesar mangoes. Champagne mangoes also work well. However, if your mango is fibrous, blend the pulp in a high-speed blender or food processor until smooth and then strain it. Heat the mango pulp in a small saucepan until it simmers and bubbles. Cool it completely, and then use it in the recipe. The heat inactivates the protein-digesting enzyme (a type of protease), and the curd will set properly.