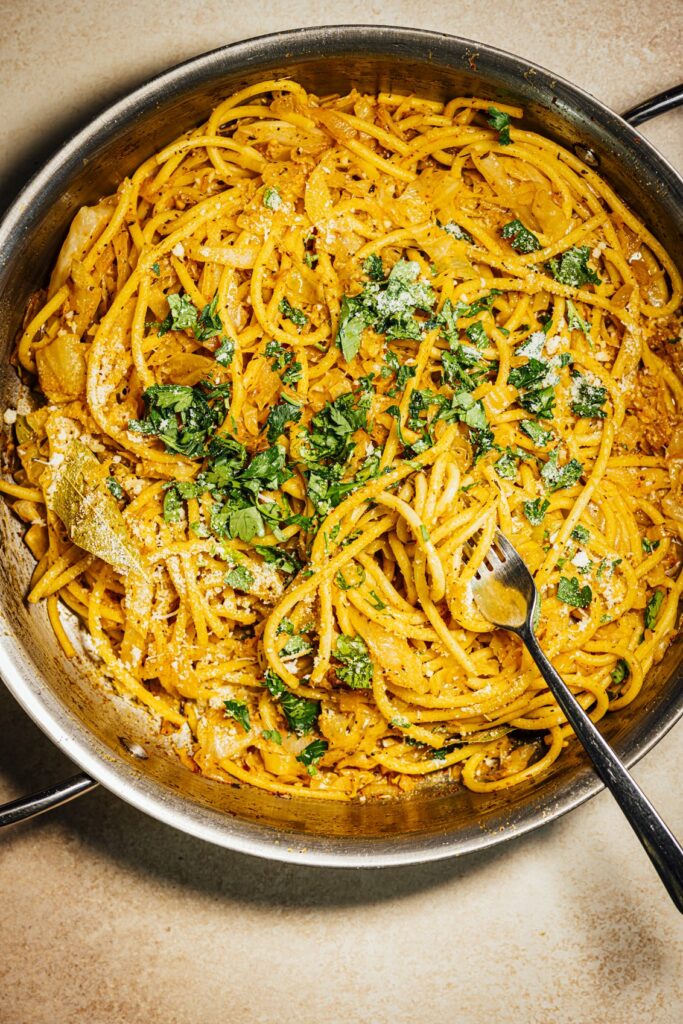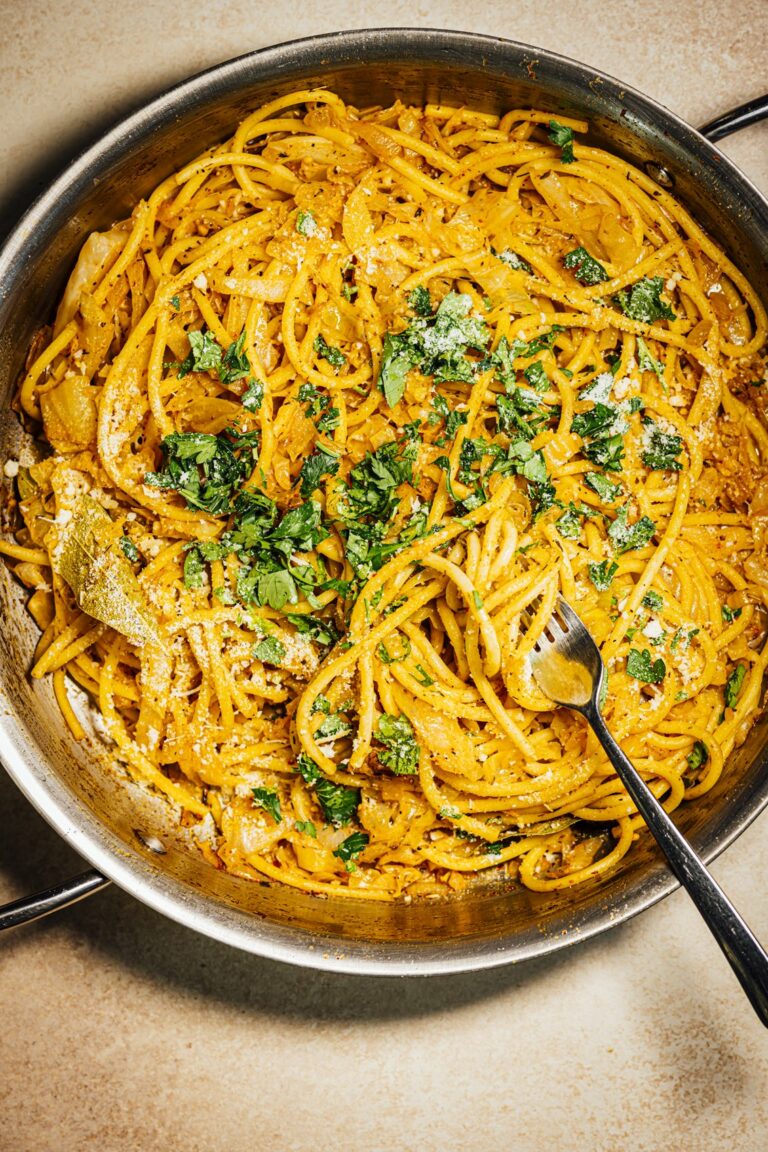 Cabbage is my comfort vegetable. It's been my BFF, and we've had a strong relationship. It's one of the most delicious vegetables, and I'm always looking for new ways to use it in my kitchen. This week, I've got a simple, yet mighty pasta dish composed of bucatini and braised cabbage. Dried spices, garlic, tomato paste, stock, miso, and parmesan help the pasta's savory profile and make this a dish you'll want to eat on repeat.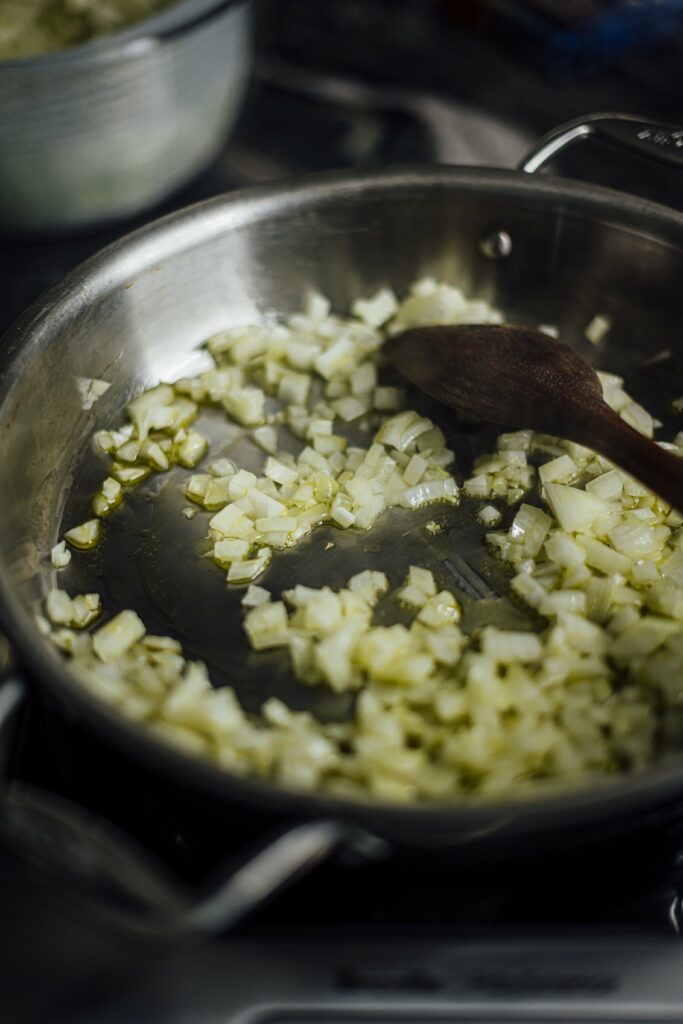 Print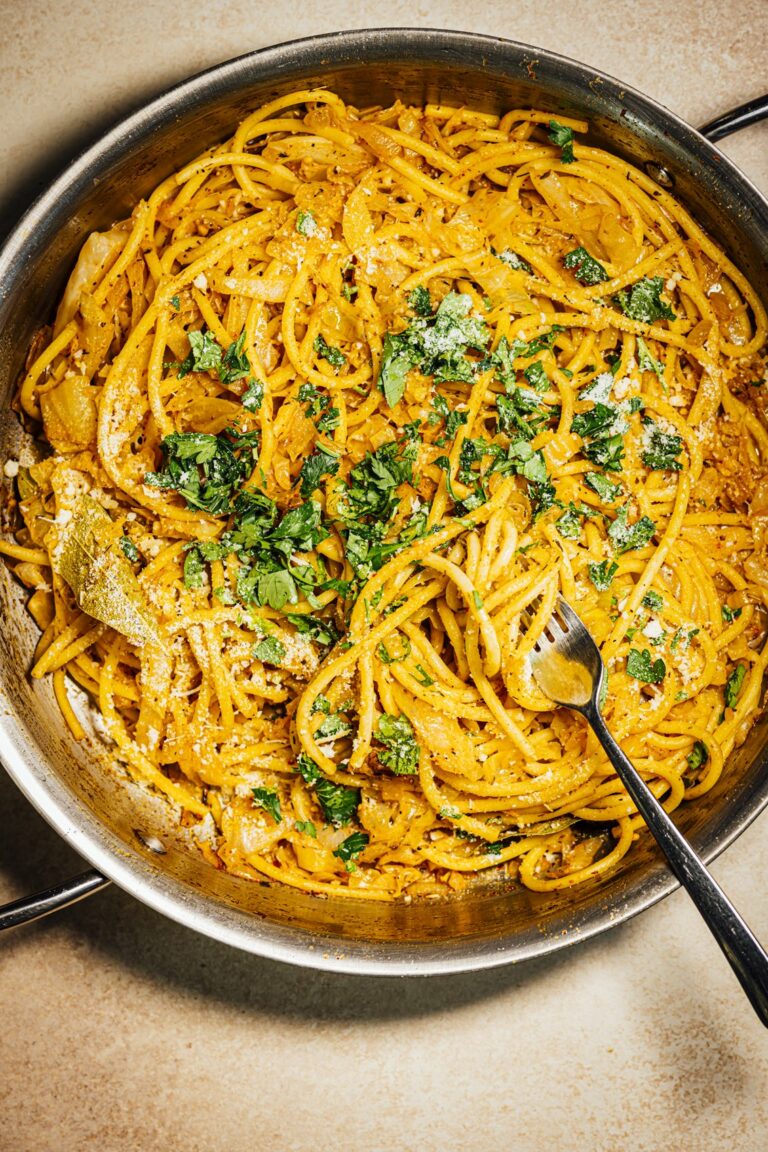 1 lb/455 g bucatini or spaghetti
2 Tbsp extra-virgin olive oil
1 large onion, diced
4 garlic cloves, grated
2 bay leaves
1 tsp dried rosemary leaves, crushed
1 tsp ground black pepper
1 tsp red pepper flakes such as Aleppo, Maras, or Urfa
1 tsp dried thyme
1/8 tsp ground nutmeg
1 Tbsp tomato paste
1 lb/455 g green cabbage, shredded
Fine sea salt
1 cup/240 ml low-sodium vegetable or chicken stock
1 tsp white or yellow miso
2 Tbsp chopped parsley
¼ cup/8 g grated Parmesan
Instructions
Cook the pasta as per the manufacturer's instructions.
While the pasta cooks, prepare the cabbage. Heat the oil over medium heat in a large saucepan or skillet. Add the onion and sauté until translucent, 4 to 5 minutes. Add and sauté the garlic, bay leaves, rosemary, black pepper, red pepper, thyme, and nutmeg until fragrant, 30 to 45 seconds. Stir in the tomato paste and cook until the tomato paste begins to brown, 3 to 4 minutes. Fold in the cabbage, add a pinch of salt, and sauté until the cabbage turns tender, 4 to 5 minutes.
In a small bowl, whisk the stock and miso until smooth, pour over the cabbage, cover with a lid, reduce the heat to low, and simmer until all the liquid evaporates, 5 to 6 minutes. Taste and season with salt if needed; don't overdo it because parmesan is salty. Add the cooked pasta and fold to coat well. Top with parsley and parmesan. Serve immediately. Leftovers will stay good for up to 4 days if stored in an airtight container in the refrigerator.
Notes
Crumble the dried rosemary leaves to help extract their flavor more efficiently. I crush the leaves between the palms of my hands directly over the saucepan.
Besides parmesan, fontina also works great here.
Use white or yellow miso over red because they contain less salt and give you better control over flavoring the dish.
To veganize this dish, skip the parmesan or use vegan cheese or nutritional yeast.