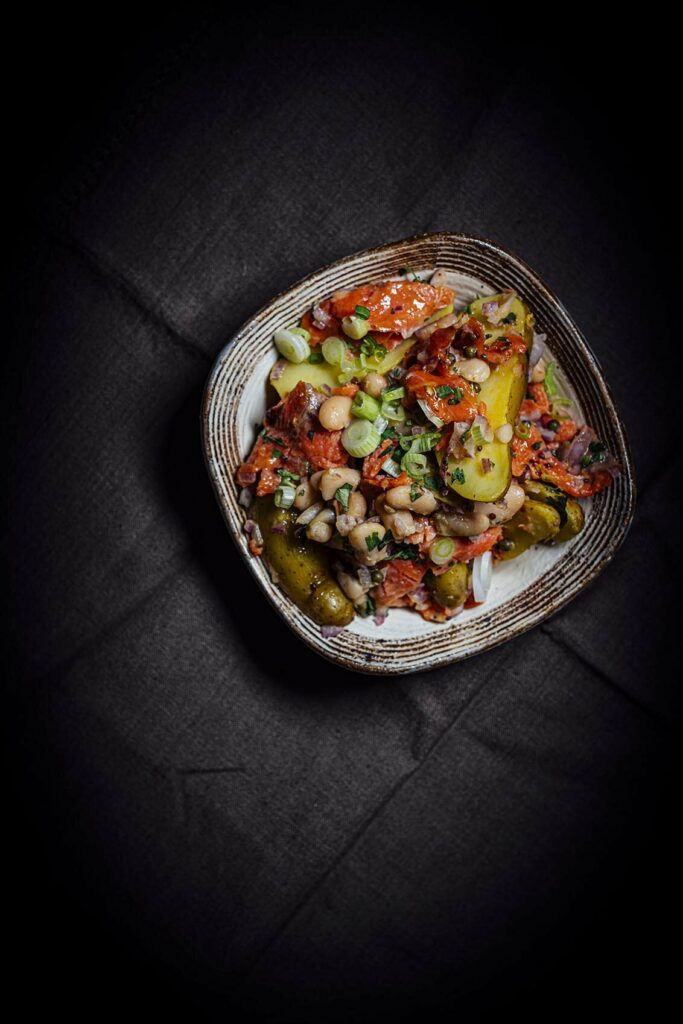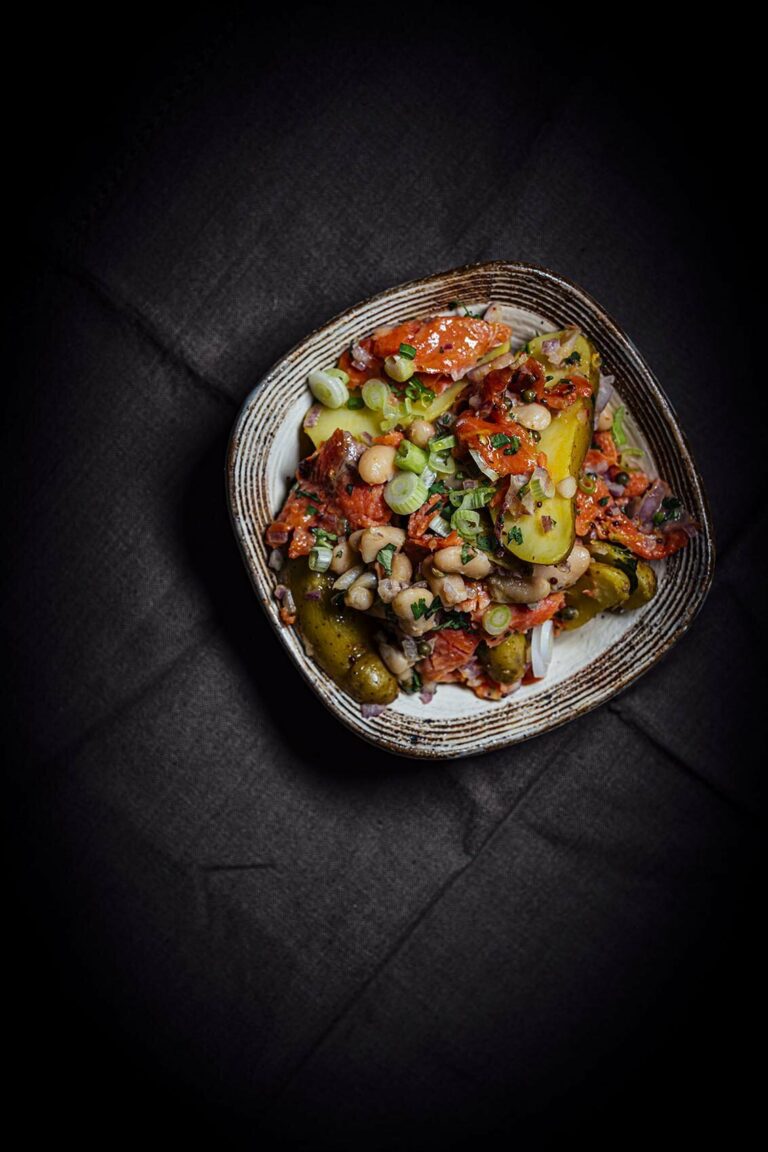 We're just a couple of days away from the release of The Flavor Equation (click the link to get details on the book, where to purchase, book tour events, and more), and I wanted to take a moment to thank everyone who has been a part of this book. The entire team at Chronicle Books, my agent Maria, my recipe testers, people who answered all my questions behind the scenes, everyone who participated in my "experiments", and my family and friends for their support.
Have fun with the book; I hope you enjoy cooking from it. And don't forget to share your photos on Instagram and tag me in them with the #TheFlavorEquation
xx
Nik
Reprinted from The Flavor Equation by Nik Sharma with permission by Chronicle Books, 2020
Print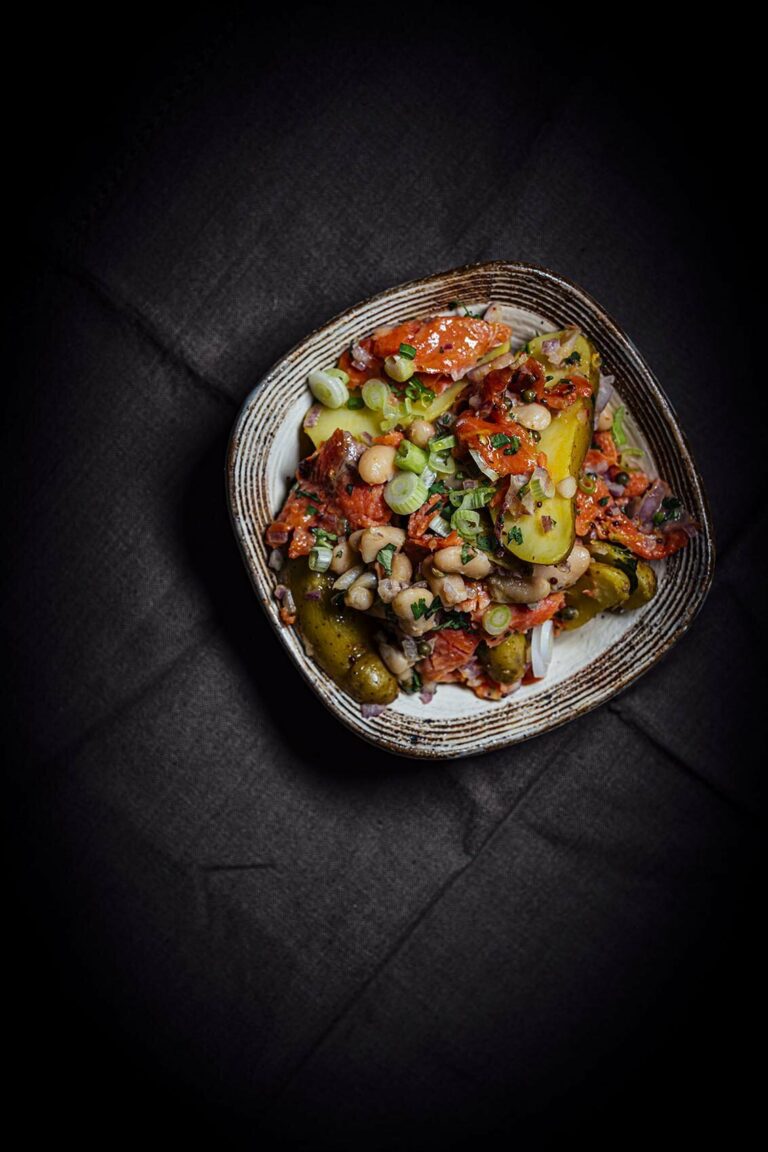 The Flavor Equation : White Beans, Potatoes, and Smoked Salmon
This smoked salmon ensemble can fall into the category of a side dish or a salad; the exact classification, I leave to you. Either way, your guests will be fascinated by the glimmering flakes of soft, silky smoked salmon studded with briny green peppercorns, with their mellow tingle of heat enhancing their perception of the smokiness of the fish. I sometimes toss in a handful of fresh greens such as arugula, mustard greens, or leftover leaves from radishes to give it a bit more pepperiness.
1 lb/455 g fingerling potatoes
Fine sea salt
One 13.5 oz/385 g can white beans, drained and rinsed
4 oz/115 g smoked salmon, flaked
One/60 g shallot, minced
2 scallions, both white and green parts, thinly sliced
2 tsp brined green peppercorns, drained
2 Tbsp chopped flat-leaf parsley or cilantro
2 Tbsp unsalted butter
1 tsp black or brown mustard seeds, lightly crushed
1 tsp coriander seeds, lightly crushed
1 tsp red chilli flakes, such as Aleppo, Maras, or Urfa
1 tsp lemon zest
2 Tbsp fresh lemon juice
Smoked salt flakes, as needed
Instructions
Rinse the potatoes under running water and put them in a medium saucepan. Slice the potatoes in half lengthwise. Cover with enough water, about 1 in [2.5 cm] over the tops of the potatoes. Add fine sea salt and bring to a rolling boil over medium- high heat. Turn down the heat to low and let simmer until the potatoes are tender on the inside and a knife slides through the middle with ease, 20 to 30 minutes. Drain the potatoes in a fine mesh sieve or colander. Put them on a clean, dry kitchen towel to let dry and cool for 10 to 15 minutes. When the potatoes are cool, slice in half lengthwise and put them in a large mixing bowl.
Add the beans, salmon, shallots, scallions, brined peppercorns, and parsley to the potatoes. Fold carefully with a spatula or wooden spoon.
Melt the butter in a small skillet or saucepan over medium-low heat. Once the butter is warm, add the mustard and coriander seeds, swirl the saucepan and cook until the coriander seed turns light brown and fragrant, 30 to 45 seconds. Remove from the heat and stir in the red chilli flakes and lemon zest. Quickly pour the warm spiced mixture over the potatoes in the bowl. Add the lemon juice, season with the smoked salt, and fold gently with a spatula to coat evenly. Taste and season with salt if necessary. Serve immediately
Notes
o build on the salmon's smoky flavor, smoked salted flakes (Maldon's is excellent, but feel free to use your favorite variety) are a quick shortcut.
 Salmon is a fatty fish because it contains unsaturated fatty acids which add a richer fuller taste and texture.
 Brined green peppercorns take the place of the more classic capers and provide a concentrated spot of saltiness, but they also add a mild dose of pepperiness.
 Fresh lemon zest adds to the citrus element from the lemon juice due to its aromatic essential oils.
 Smoked salt flakes add a crunchy texture, saltiness, and a smoky aroma.