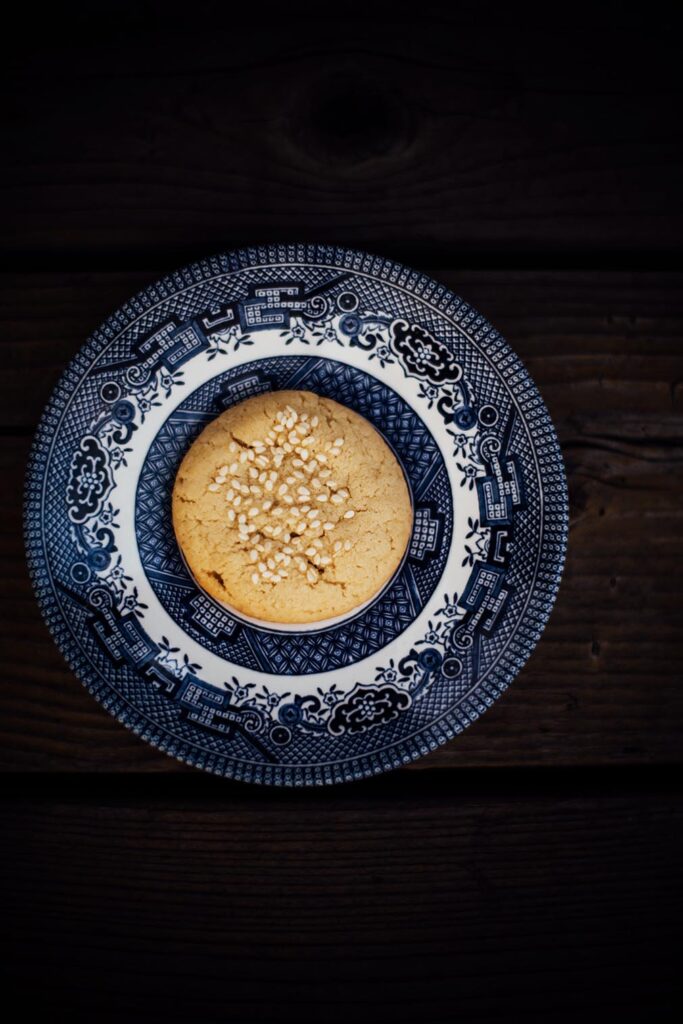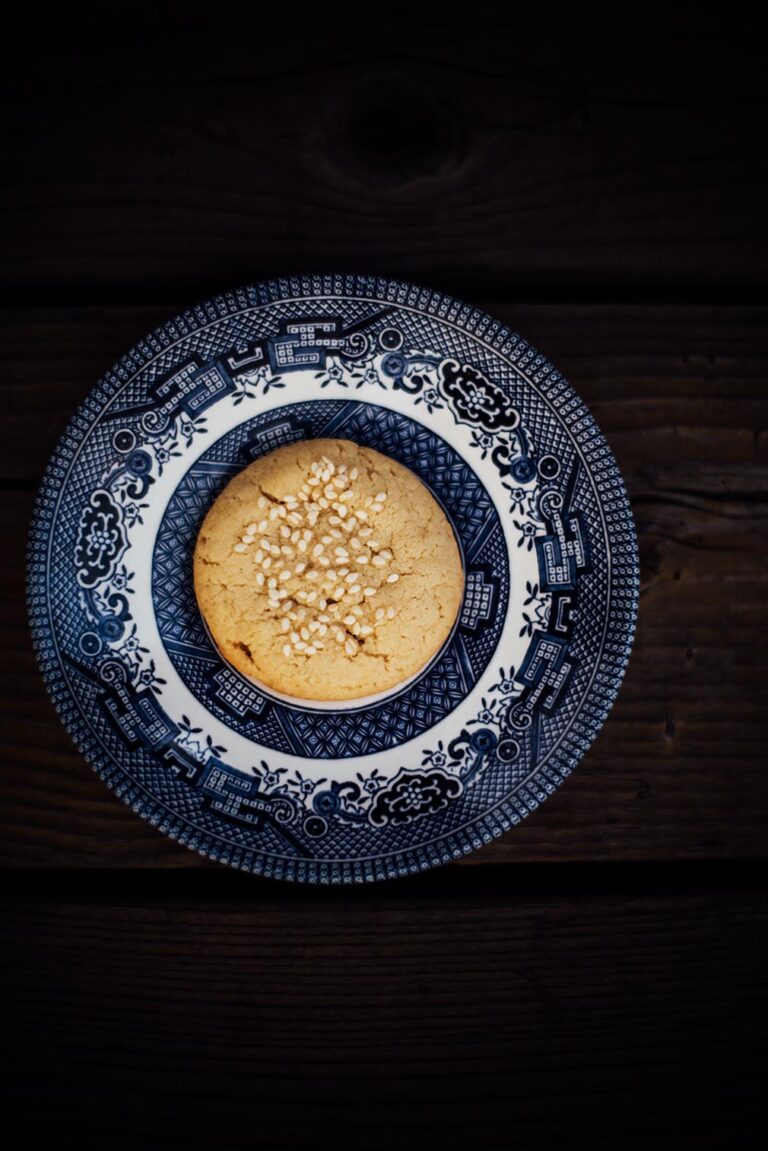 I've been meaning to cook from Michael Solomonov's Zahav ever since I borrowed food writer John Birdsall's copy (I will give it back to you soon, I promise). Everything about this book makes me want to visit Israel as well as learn more about the cuisine. I also want to take a trip to Philly just to eat his food! 
One recipe that caught my eye, the day I opened up the book was this one for tahini cookies. Sure there are lots of recipes for hummus, lamb, and the usual staples of food from that region but these cookies piqued my interest because they used tahini. Sure enough, I baked them and they made my kitchen smell like heaven with the perfume of sesame seeds and rosewater (I added in). The fresh cookies also have an almost melt-in-your-mouth kind of texture which is remarkable and they are perfect with a cup of hot tea or coffee on a cold and wet winter evening.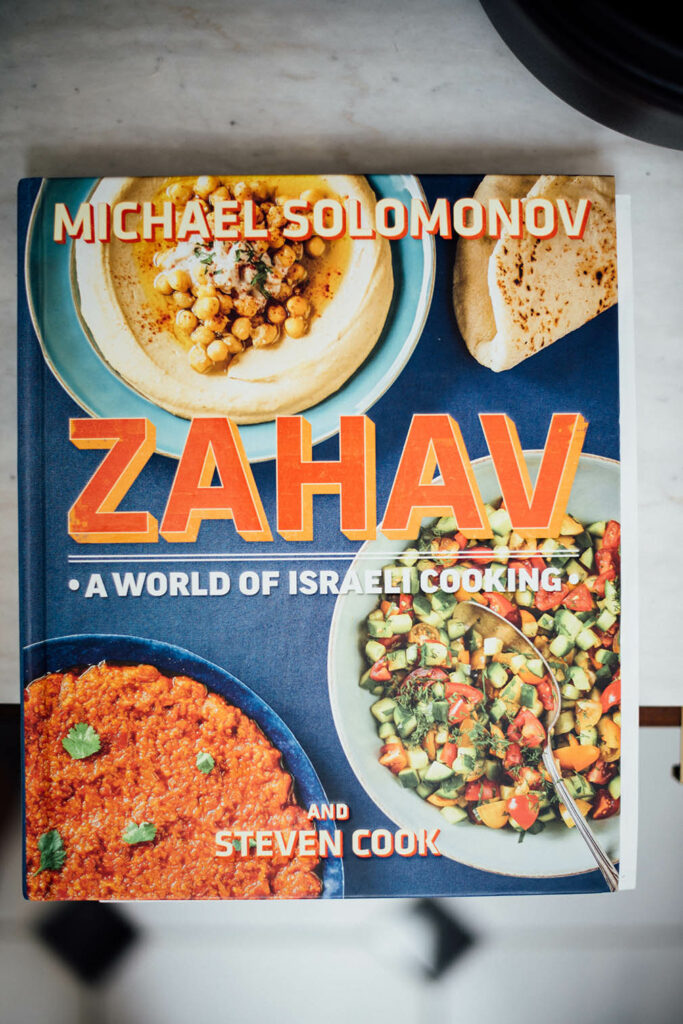 Print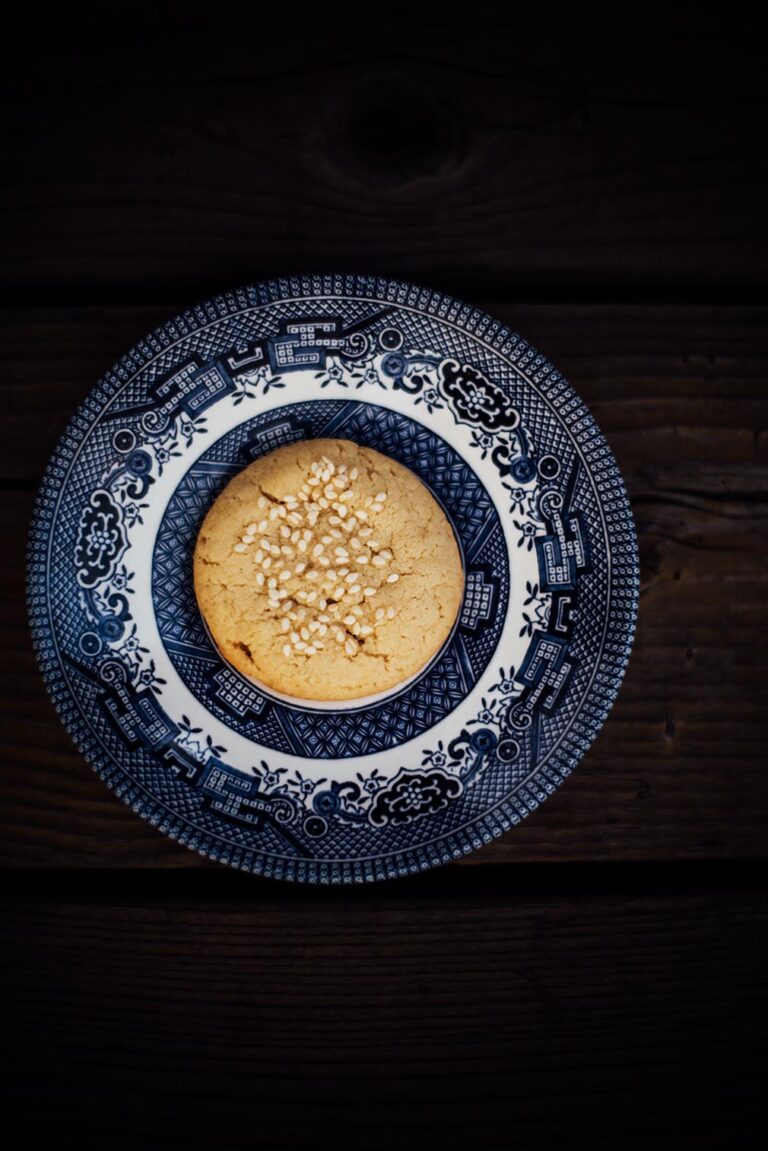 tahini rosewater cookies
I've mentioned my love for the sesame and rosewater combination before in this ice cream. It works and reminds me of chikki (It's a hard candy made with nuts or seeds like sesame and sugar syrup). Here's my adapted version of Michael Solomonov's recipe with a splash of rose water and a topping of sesame seeds.
7 oz/200 g unsalted butter, cubed at room temperature

1 cup/200 g sugar

1 cup/220 g tahini

1 tsp rose water (you can go up to 1 1/2 tsp depending on how strong you like it)

2 cups/280 g all-purpose flour

1 tsp baking powder

1/2 tsp fine sea salt

1/4 cup/35 g white sesame seeds
Instructions
Combine the butter and sugar in the bowl of a stand mixer using the paddle attachment on medium speed and mix for about 2 minutes, then gradually add the tahini and rose water whisk for an additional 1 minute until light and fluffy.
Dry whisk the flour, baking powder, and salt in a medium bowl. Mix this into the batter on low speed in two installments until there are no visible flecks of flour, scraping the bowl from the bottom once or twice.
Transfer the dough to a container and cover with plastic wrap. Refrigerate for at least 1 hour, preferably overnight.
To bake the cookies, preheat the oven to 350F. Line two baking sheets with parchment paper. Scoop 1 Tbsp of cookie batter on to the baking sheets. Sprinkle a few sesame seeds on top of the cookie dough in the center. Bake the cookies for 15 mins until the edges just start to brown. Remove from oven and allow cookies to cool for 10 mins on the baking sheets before transferring them to a wire rack to cool completely. Store in an airtight container for 1 week.
Notes
Tahini or tehina is the main flavoring agent here so use a good quality brand that you love. Also, don't forget to give it a good stir so that the fat and ground seed bits are all evenly emulsified before they go into the sugar when making the batter.
Refrigerating the cookie dough does make a difference in shape, taste, and texture. I prefer the overnight to 1 hour.