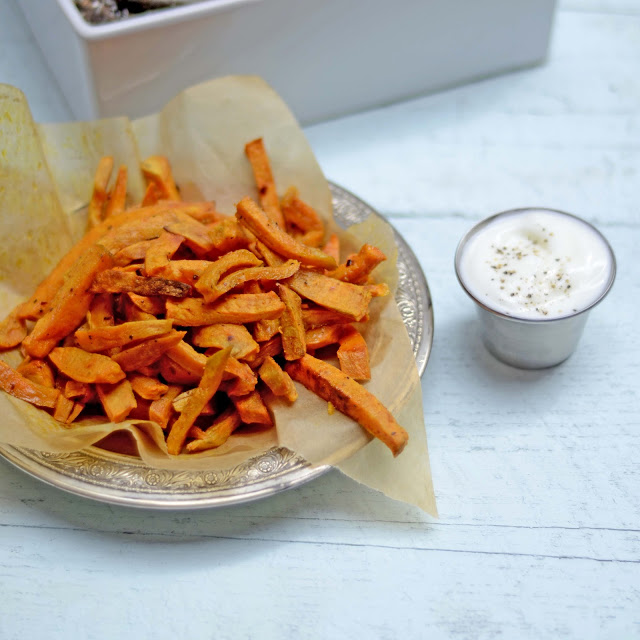 For the past few months, I have incessantly worked my thesis into perhaps every post, I promise this will be the final time. It's complete, approved, signed, and GONE! Graduation is finally in sight and the horizon looks brighter. Things have been busy at the home-front too, I painted the bedroom last week. Every year since we moved in, I always swear to never paint again, normally when I am half-way through painting but somehow I have succumbed to painting. Painting can be fun but if you have a bit of an O.C.D. problem like me it can morph into a nightmare. Now all I have to do is wait for the furniture to be delivered before I can complete the room.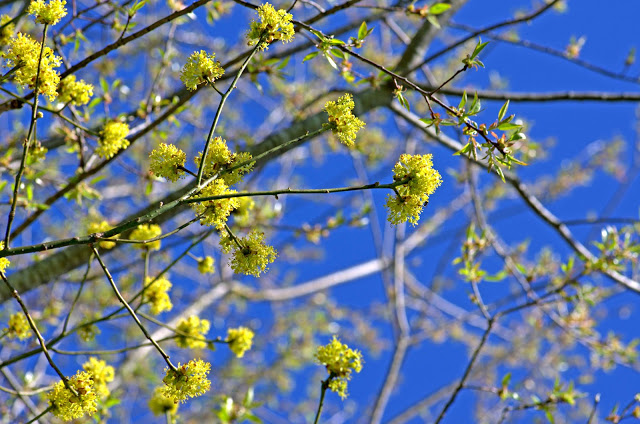 This year I am taking charge of my own fate when it comes to certain fruits such as figs and pomegranates. You see last year, I performed a series of physical and internet searches to find these fruits but had no luck in Washington D.C. This time around, I grabbed the problem by the fruit literally and planted a fig tree and a pomegranate bush. Now, all I need to do is pray that they grow, bloom, and fruit. Of course and pesky little squirrels stay far, far away!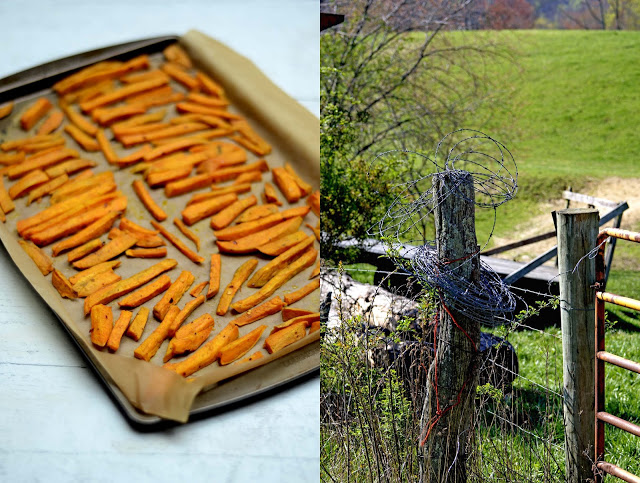 I love almost all things that contain sweet potatoes, especially sweet potato frites/fries. They definitely have a nicer taste than regular fries and are rich in fiber, beta-carotene, and zinc. The simplicity of preparing these baked fries in nearly 20 minutes makes this an easy snack when I am hungry or even as a side to a barbecue. Since the sweet potatoes have their own unique taste and are seasoned with a bit of curry powder, I prefer to serve them with a little bit of chilled yogurt as a dipping sauce rather than mayo or ketchup both of which can hide the flavors of the curry and the sweet potatoes. A tip when making fries or chips from any vegetable by the baking method, use parchment paper to line the baking sheet. The paper will prevent the veggies from sticking to the surface and make cleaning easy.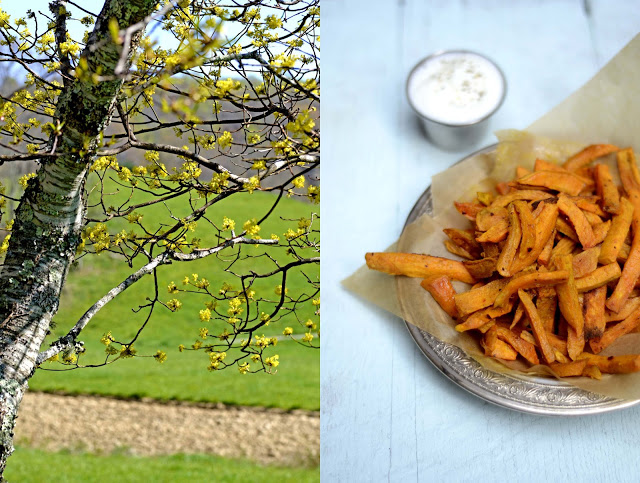 curried baked sweet potato frites


ingredients


2 large sweet potatoes
1/2 teaspoon salt
1/2 teaspoon fresh ground black pepper
1/2 teaspoon red chili flakes
1 teaspoon curry powder ( I used Jamaican Curry)
1 tablespoon extra virgin olive oil

1. Preheat the oven to 350F.
2. Peel the sweet potatoes and cut them into 1/2 inch thick strips along the length of the potatoes. In a large bowl, toss and coat the sweet potatoes and the rest of the ingredients.
3. Spread the sweet potatoes on a baking sheet that is lined with parchment paper. Bake for about 20 minutes in the center of the oven, till the strips are cooked. If a crispier texture is desired then bake the fries for a longer time in the oven. Serve hot with chilled non-fat plain yogurt seasoned with a little black pepper.