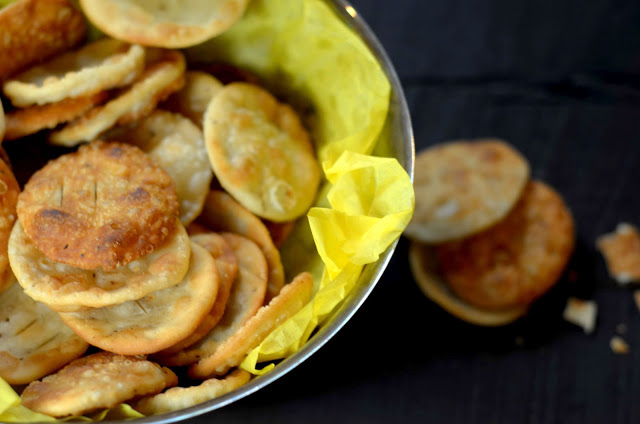 Thinking and talking about snacks has become routine in our house. Snacks and especially crackers seem to be our obsession and perhaps a crazy one but nevertheless it still remains ingrained in our heads. Nothing beats snacking on a cracker with a hot or chilled beverage accompanied by copious amounts of chatting with friends or family. As a result, the "snack" has become a permanent family member of this household.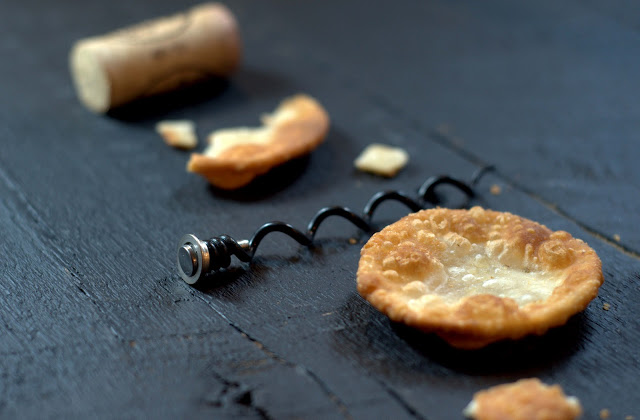 I must admit, I've been secretly wanting to make this crispy treat for a very, very long time and never got around to it. This time however, I found an excuse, the empty cookie jar! Why not fill it up with some savory crackers for a change. These crackers are based on some simple treats known as "matthi" served in India but are too terribly easy to pass up and must be shared with you. This recipe was adapted from "Classic Indian Cooking" by Julie Sahni.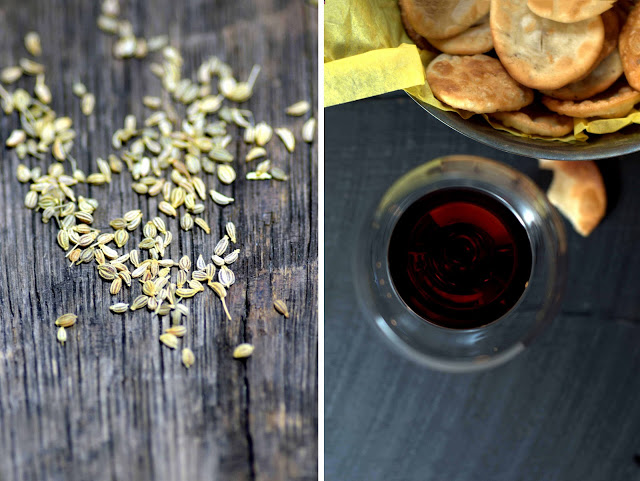 Carom seeds are the secret ingredient to these delicious savory crackers. I find it hard to describe the flavor of carom seeds because their scent and taste remind me of thyme but only much stronger. Hence, a little will truly go a long way in recipes. Carom is an ingredient that is often used in Indian cooking to flavor breads but also in little crackers like these. These crackers can be eaten plain or dipped in a chutney like the
sweet and hot cranberry ginger chutney
or topped off with cheese or any preserve you can think of.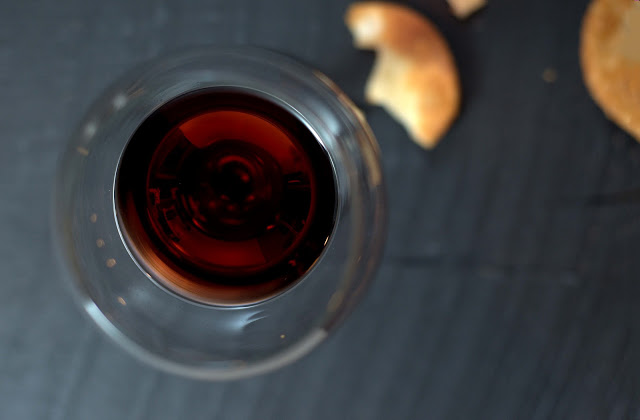 2 1/2 cups all-purpose flour
2 teaspoon salt
1/4th teaspoon baking soda
1/4 teaspoon carom seeds
3 tablespoons vegetable oil
3 tablespoons plain non-fat yogurt
15 tablespoons boiling water
vegetable oil for frying ( I used rice bran oil)
1. In a food processor, add the flour, salt, baking soda, and carom seeds. Then fix the lid and pulse the dry ingredients twice, till mixed. Now, continue to pulse and pour the 3 tablespoons of vegetable oil, yogurt and boiling water in succession till the ingredients come together in the form a large dough ball. Keep the dough in a lightly oiled glass bowl and cover the top with cling film. Let the dough rest for one hour at room temperature.
2. Lightly dust the surface on which you will roll out your dough. Divide the rested dough into 10 even sized balls. Take one ball and roll it out into a flat large circle. Then using a 1 inch diameter cookie cutter, press and cut out circles. Using a knife make two to three slits in the center of each cut circle to prevent large air bubbles from forming when the crackers are fried. Keep the cut circles of dough aside. Save the extra ends of unused dough. After cutting out the circles from each of the ten dough balls, mold the unused ends of the dough to form one large ball and flatten into a large circle and then cut out more circles
3. Heat the oil for frying in a shallow pan on a medium flame. When the oil is hot, shallow fry about 4 to 6 crackers till light to golden brown on each side which should take about 1 minute or so per side (Avoid frying the crackers till they are too dark as they will get a burned taste). Drain the excess oil from the crackers on a paper or cloth towel. Let the crackers cool completely to room temperature before storing in air-tight container.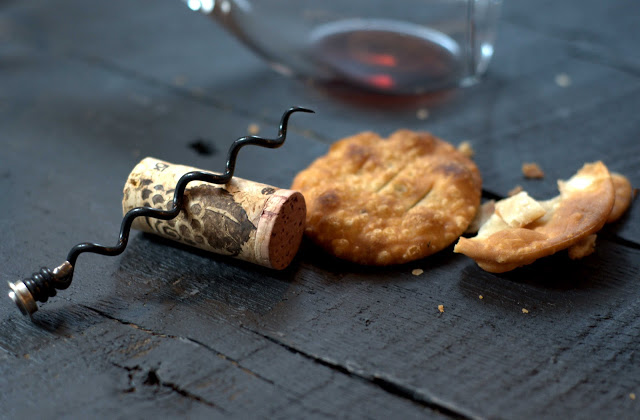 ****Winner of the Giveaway****
A big congratulations to Anna Rietsch who is the winner of our cookbook giveaway! This contest has now ended but if you didn't win this time, don't fret, we will have several more giveaways in the future. Thank you for participating, have a great week.