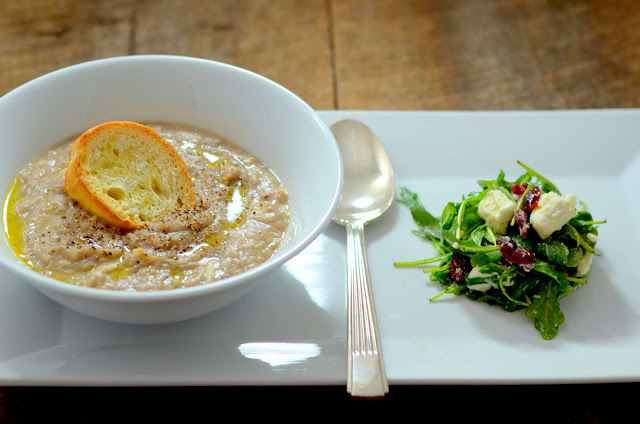 How fast time flies! We're almost half way through the first week of the new year and I can't stop thinking about spring, summer and the next Christmas. It appears that at least in my case, one can never have enough of warmer temperatures and good times. You see, cold temperatures can make me a tad bit lazy!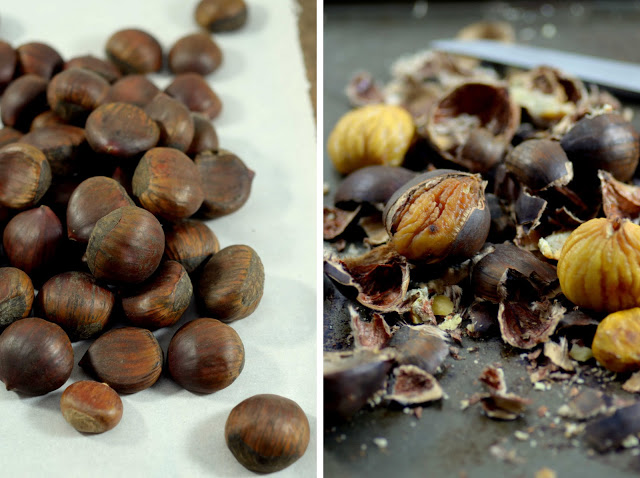 A roasted chestnut soup with crab meat turned out to be just the meal for this lazy lad this week. When cold, I turn to hot meals like soups and stews. Soft and sweet roasted chestnuts ground together with earthy mushrooms simmering with fresh crab meat were all that we needed for our evening supper.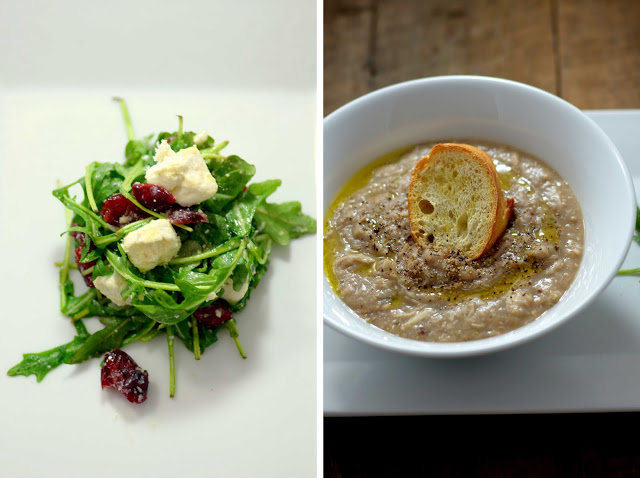 Though chestnuts are not a mainstay of Indian cuisine, this soup has few key spices that are tempered to brighten up the flavors of the soup and give it a little kick. Fragrant fennel seeds and tarragon give a fresh flavor to the soup while a hint of chili gives the soup a little heat.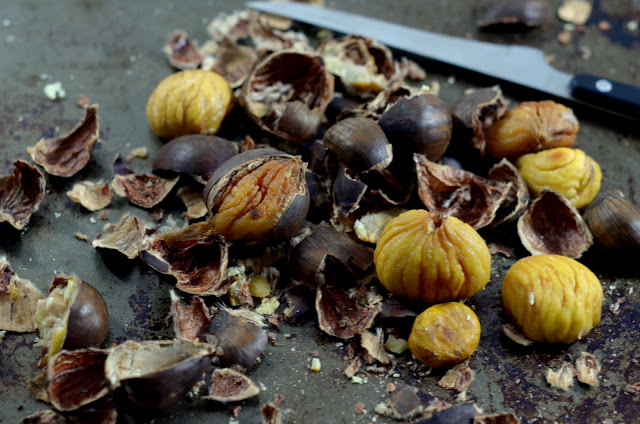 I couldn't resist breaking into my stash of fresh homemade feta cheese from Shelly's goats up at the farm. Shelly packed me a batch of her fresh cheese that she makes herself along with her soaps before we came back home and I needed an excuse to break into my dairy treasures. There is a huge difference in taste between fresh and store bought feta cheese, the former being less intense but at the same time creamy and delicious.The arugula and goat cheese salad is simple and easy to make. The peppery flavors of arugula with feta and sweet cranberries make this a delicious accompaniment to the chestnut and crab soup.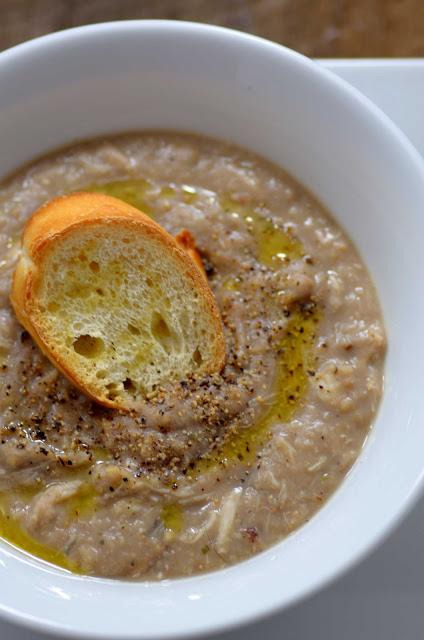 chestnut and crab soup


ingredients


1/2 cup crab meat
1 cup chestnuts, roasted and shelled
1/2 cup mushrooms, sliced (I used button mushrooms)
1/2 teaspoon fennel seeds
1/2 teaspoon chili flakes
4 tablespoon lemon juice
1 teaspoon fresh tarragon, chopped
1 clove of garlic, minced
1 tablespoon olive oil
4 cups of water
1 cup low sodium chicken or vegetable stock
salt and pepper to taste


Coarsely chop the chestnuts and add them to a food processor with the mushrooms with 2 cups of water. Pulse till almost smooth. Using a mortar and pestle, grind the fennel and chili flakes. Heat a stockpot on a medium flame and warm up the oil. Add the garlic and cook for about 30 seconds or till you smell the garlic infuse in the oil, which should be quick. Add the fennel and chili to the hot oil, followed by the ground chestnuts and mushrooms. Stir in the the rest of the water, stock , lemon juice and tarragon. Add more water if necessary to adjust the thickness. Bring the contents of the pot to bubble and then reduce to a gentle summer with continuous stirring. Stir in the crab meat and let the soup simmer for another 5 minutes. Taste and season with salt and pepper as needed. Serve hot with toasted bread.


arugula and feta cheese salad


ingredients


4 cups packed arugula
1/4 cup sweetened craisins
1/2 cup feta cheese
1/4 cup extra virgin olive oil
1 tablespoon spicy wholegrain mustard
juice of half a lemon
salt and pepper


In a bowl, whisk the oil, mustard and lemon juice. Keep this aside. Mix the arugula leaves and cranberries in a mixing bowl with the dressing. Sprinkle the feta cheese on the salad. Refrigerate the salad for 10 minutes before serving.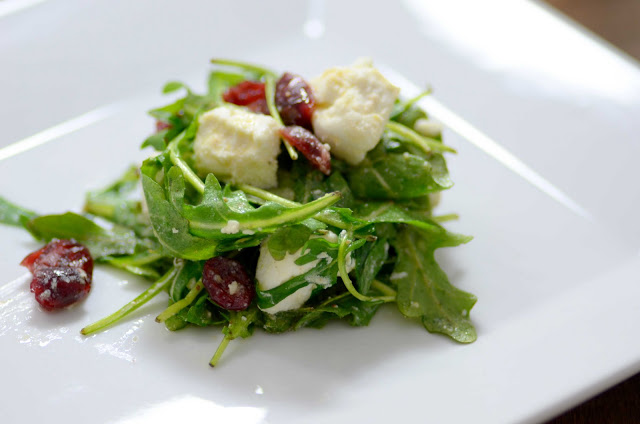 Note: Roasting chestnuts is easy in your oven. Wipe the chestnuts clean with a damp cloth and using a paring knife make a cross cut at the tip of each chestnut. Immediately, splash the chestnuts with water and place them on a baking sheet or pan and add roast them in an oven at 425F. This takes about 30-40 minutes. The nuts will expand along with the crosses on the shell. Place a warm chestnut between the folds of a towel and peel the shell off.