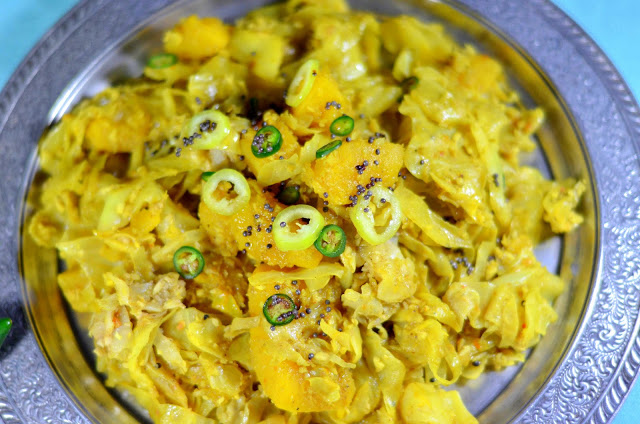 I had no luck finding an authentic Moroccan
tagine in N.Y.C
, mostly because I tried to fit too much in a short span of time. However, I did get few tips on where to look online (which is what I will be resorting to). My week back in D.C. has been filled with rain and school. Exhilaration combined with a huge sigh of relief has been the theme of my week, as my thesis topic was finally accepted and I can now begin to crank out the potentially to-be extremely long literature review component.

To make life easy this week, I decided to go back and work on a recipe that has been stuck in my mind for a while. A
Harissa
based coconut stew with a little bit of an Indian kick to it. Luck was on my side, when I found a huge cabbage and an acorn squash nested in our C.S.A box this evening. The recipe is simple and quick and tasty. Not only can you play around with the Harissa depending on how much heat you want but you can also substitute the acorn squash with any other kind of squash that can hold is texture. Perhaps, some pumpkin or carnival squash ? Serve this on a bed of a hot rice or with hot naans.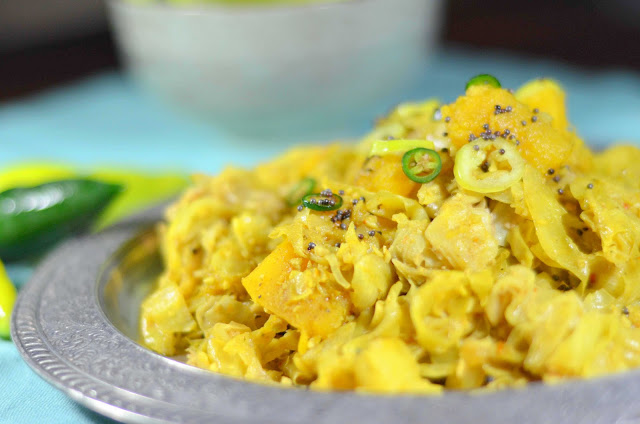 cabbage and acorn squash stew with coconut
2 tablespoons extra virgin olive oil
6 cups coarsley chopped green cabbage
2 cups chopped acorn squash
1 cup freshly ground coconut
1 tablespoon Harissa (Recipe is linked in here)
1 teaspoon turmeric powder
1 tablespoon dry mango powder
1 teaspoon dry ginger powder
salt and pepper to season
1 teaspoon mustard seeds
1. In a large dutch oven or stockpot (which is what I used), heat up one tablespoon of the olive oil on a high flame and add the cabbage, squash and coconut. Stir constantly and gently for about 5 minutes and reduce to medium flame.
2. Add the rest of the ingredients (except the mustard seeds) and mix and let them cook for about 20 minutes or till the squash and cabbage are soft and tender. Season with salt and pepper.
3. In a separate pan, heat the rest of the olive oil till it smokes (which will happen very quickly) and add the mustard seeds. Let the seeds cook for a few seconds till they begin to sputter. Pour the mustard seeds and olive oil on top of the stew.