It's India's independence day and Julia Child's birthday but this time I write less about food, though I do reminisce over roasted chickens, blueberry cobblers and tomatoes on a vine. The recent excursion to the farm at Grayson County in Virginia was a great fun and relaxing trip. Located about five and a half hours from D.C. up in the mountains, Grayson County is home to blue grass and Mount Rogers, Virginia's highest mountain peak at some 5,729 feet above sea level.

Shelly and her husband Alvin who own and run the farm were very kind to welcome and open up their home and show me some of their day to day activities on their farm. Good food and good times were all rolled into one on this trip.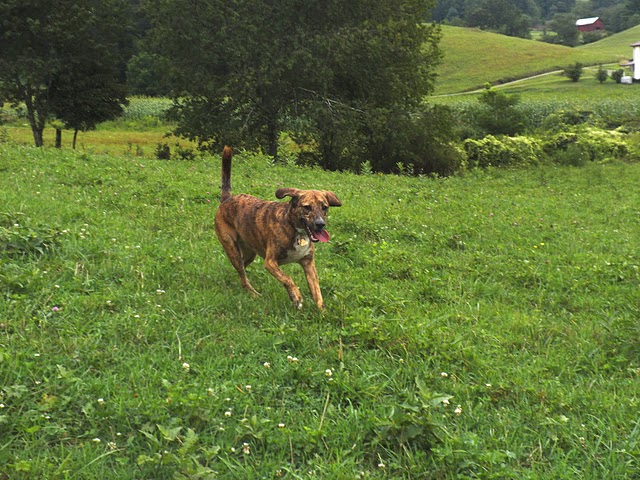 The views down there were spectacular and the people are warm and friendly. Shelly also sells and makes her own handcrafted organic soaps in various scented and unscented varieties that she prepares from the milk of her goats on the farm. Her soaps sell pretty fast at the local farmer's markets but thankfully for all of us who are unable to make it down there, she does accept orders via email at
Country Milk "N" Gifts.
Since I have milked two goats under Shelly's guidance, I would now like to think of myself as a professional goat-milker, though it appears that I need a lot more practice.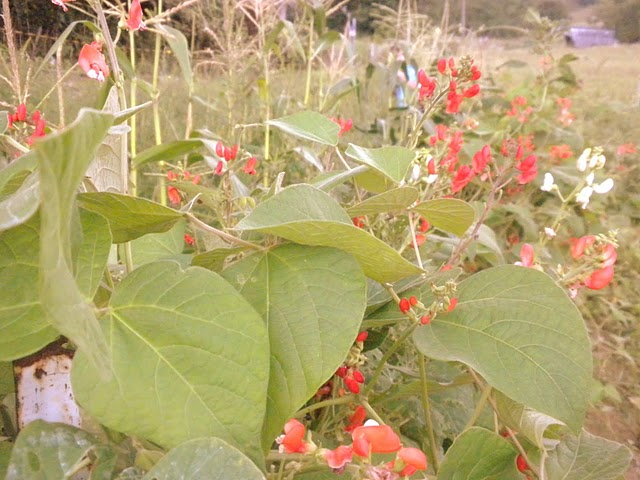 It goes without saying that all the organic vegetables grown on the farm were delicious and walking through the lettuce beds and the bean vines was fun for more than one reason, however to me the thought of having your own "alive pantry" outside your house. I need more luck with my home gardening since I only have two bell peppers and a few herbs to boast for all summer.