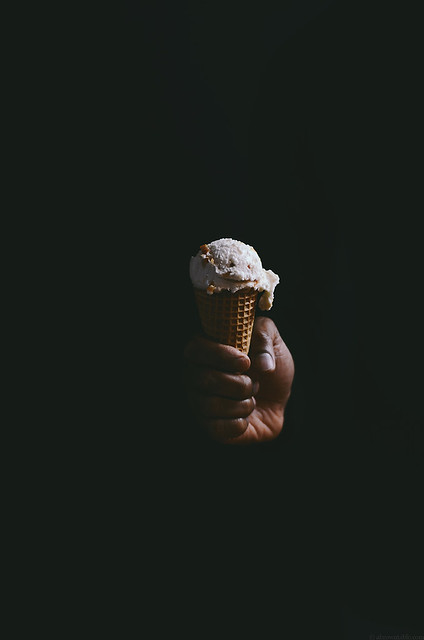 I'm super, super happy today to share this Orange Blossom+Clove infused+Honeycomb Ice Cream with those candied blood orange freckles (I had made earlier this year) for my dear friend Jen of Savory Simple. She's one of the first bloggers I met in person when I started to blog and lived in DC. Jen's been a great mentor and a reliable friend that I can always turn to for help. Jen's a former chef and her blog has gorgeous photographs to accompany her delicious recipes (I've eaten several of her creations so I can attest!). These days she is busy working on her mega new cookbook which is going to be one exciting read. Please head over to her blog to get the recipe and more for this ice cream.
Off late, I've been making boozy ice cream floats because as grown-ups we need an intermediate drink that's reminiscent of the fun times of our childhood yet a little grown up. I didn't think this qualified as a special recipe so I'm including a few general tips on how to create your own in this post.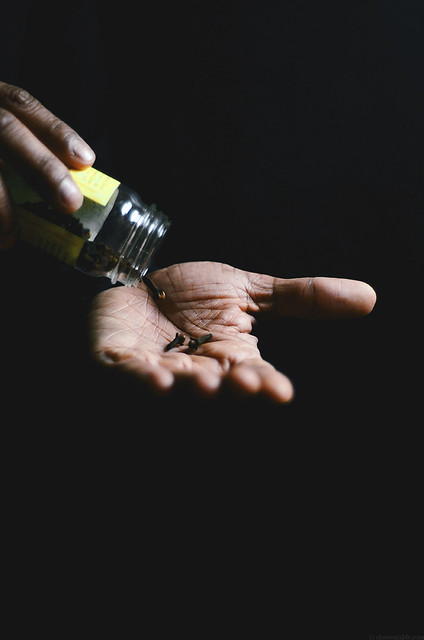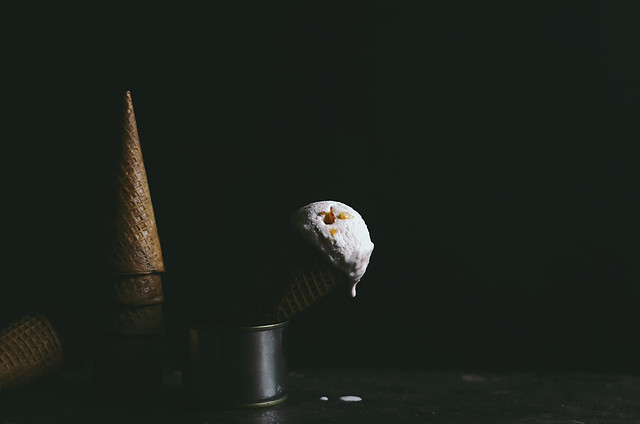 Here are my general tips for making your own CHAMPAGNE ICE CREAM FLOATS. There's a lot of experimentation here so bear with me,
I recommend using a champagne that is slightly sweet in taste. Take a tall glass and pour some champagne in it and toss in a scoop or two of your favorite ice cream. You can also add in a splash of St. Germain (elderflower) or any type of liquor depending on the ice cream flavor you use. Just remember to adjust the amounts based on sweetness levels.
Not all ice cream flavors will work so I recommend tasting and choosing your combinations. I prefer to use ice creams with floral tastes and those that are made with fruits or vanilla.
You can also garnish the floats with fresh fruit if you like. Keep it simple and have fun!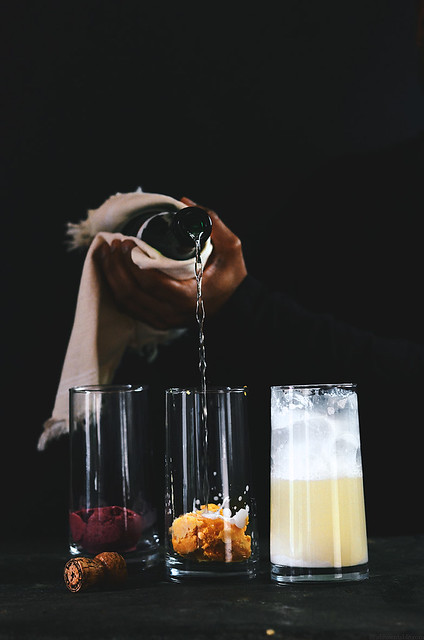 orange blossom, clove ice cream with candied blood orange freckles
yields: 1 generous quart
ingredients
3 cups + 4 tablespoons whole milk
1½ cups heavy cream
1 inch piece honey comb (optional)
2 tablespoons honey (I used orange blossom honey)
4 whole cloves
¾ cup granulated sugar
4 tablespoons cornstarch
3 tablespoons orange blossom water
¼ cup chopped candied blood orange bits
Place the 3 cups of milk, heavy cream, honey comb, honey, cloves and sugar in a medium thick-bottomed saucepan. Heat the contents of the saucepan on a medium-high flame, stir and bring to a rolling boil. Remove the pan from the stove and pick out and discard the cloves with a slotted spoon.
In the meantime, prepare a slurry of the cornstarch and 4 tablespoons of milk to form a smooth paste.
Place the milk back on the stove and heat on medium-high heat until it begins to boil. Once the milk starts to boil, quickly whisk in the cornstarch slurry and continue to whisk until the milk begins to thicken. Scrape the sides of the saucepan frequently with a silicone spatula during cooking. Boil the milk for 2 minutes, the ice cream base will acquire a thick custard like consistency.
Remove from stove and pass the ice cream base through a sieve to remove any lumps. Cool the ice cream base to around 40 degrees F, stir in the orange blossom water and then pour it into a pre-chilled ice cream canister and follow the manufacturer's instructions to churn the ice cream. Once the ice cream is formed, transfer it to an airtight freezer-safe container. Fold the chopped orange bits into the ice cream. Seal and freeze the ice cream for at least 4 hours, preferably overnight before serving.