Hello Friends,
Mango season is upon us. 🥭
As a kid, I innocently (and slightly foolishly) assumed that mangoes were sunshine trapped inside this beautiful yellow fruit hanging from giant trees. Somehow the sun turned magically sweet. Most folks like me from South Asia feel very strongly about mangoes. We each have a particular mango variety that we are firmly attached to, and sometimes that attachment leads to the most bizarre full-blown arguments on the internet. Nostalgia plays a key role. The mangoes we grew up eating often occupy the top position in the pyramid. For example, I grew up eating Alphonso mangoes from my grandparent's trees at their ancestral home in Goa, so that's the first mango I think of. The other one I love is Kesar. These are the two mangoes I actively seek to eat whenever I can. There is one thing I think all South Asians and people who've eaten mangoes from South Asia can agree on; these mangoes are the best.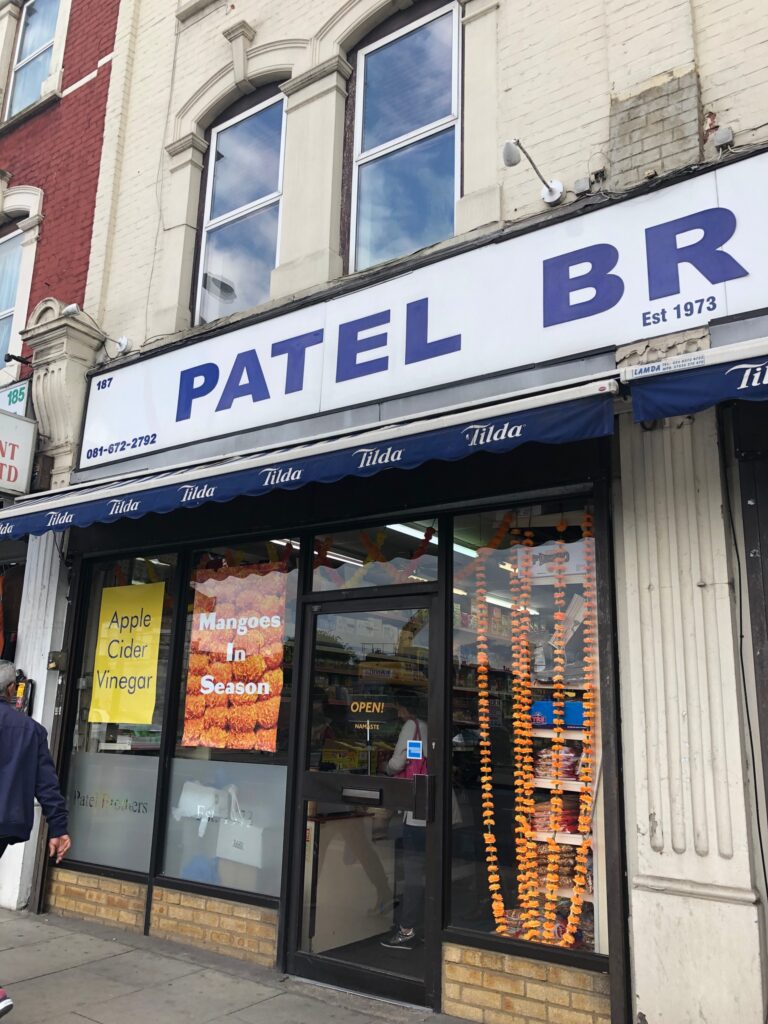 Here in America, Indian mangoes are difficult to come by, they were banned many years ago, and though the import rules were later relaxed in 2007, it's been a challenge to find them. I've heard that some Indian grocery stores carry them, but that kind of luck has not yet been bestowed upon me. The COVID pandemic also played a big part in dampening the import of mangoes into America.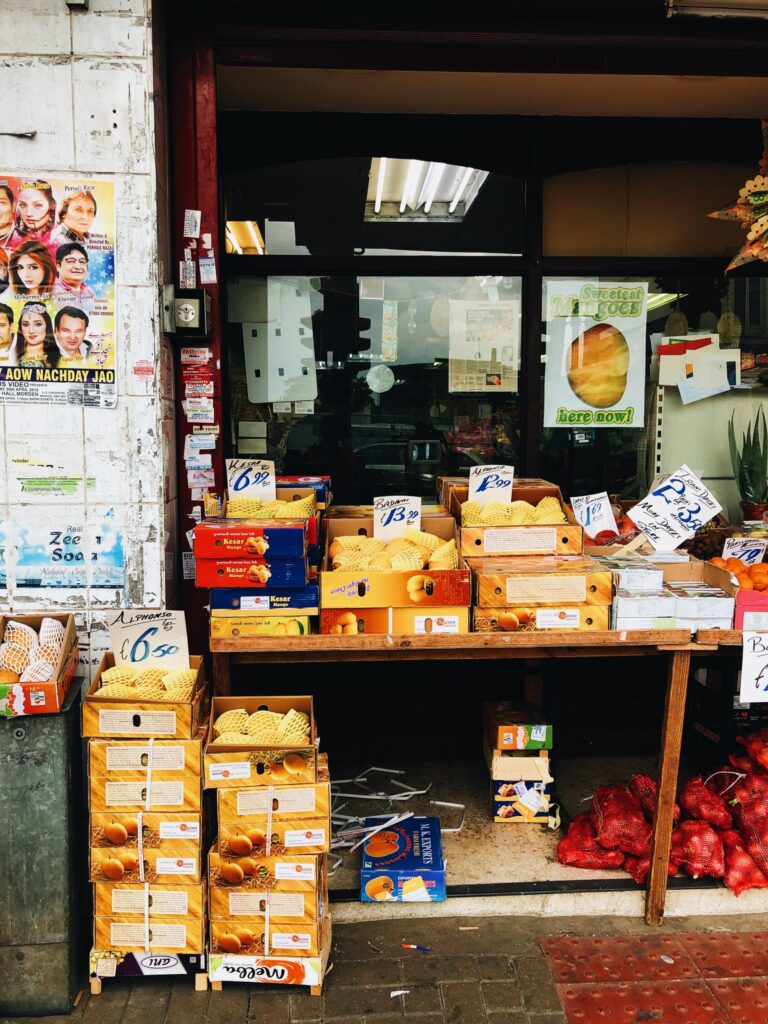 A few years ago, Michael surprised me with a trip to London for our fifth wedding anniversary. Fortunately, our anniversary and the peak season when Indian mangoes are in May. London has a large and vibrant South Asian community, and I'd seen mangoes from India in many Instagram posts on my friends' accounts. This trip could prove to be quite fruitful (pun intended). We did our research, and all recommendations from our friends in London pointed to an Indian grocery store called Patel Brothers. We each got a dozen mangoes to last us for our trip. One mango in the morning and another one in the evening. These mangoes were fragrant and ripe with nectar-like tasting tender flesh that fell apart in our hands as we scooped out the flesh from the mangoes' cheeks. It made our trip extra special, and since then, we have kept reminding ourselves to go back in May (we haven't stuck to it).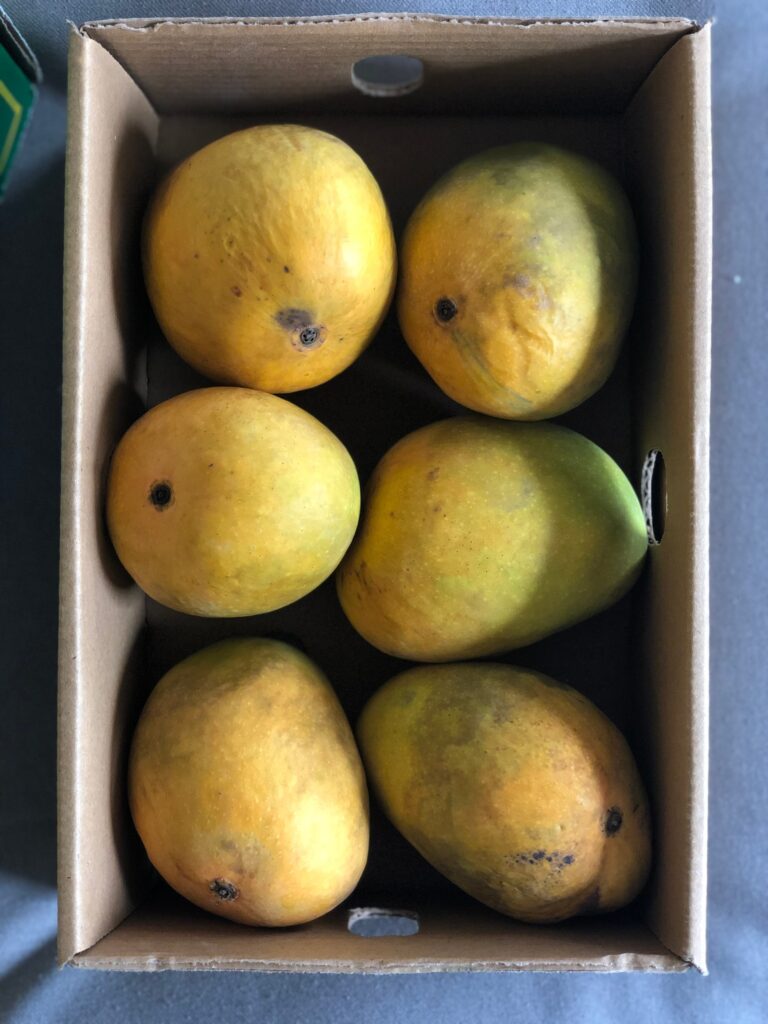 Back home in America, I buy the champagne or the Ataúlfo mangoes; they're a good substitute for the Indian ones when adequately ripened, but sometimes I've found them fibrous, and they leave a chalky aftertaste.
Mangoes are great, but they also make the most magnificent desserts. I've made a version of my grandma Lucy's mango pudding for Taste and a no-bake mango cheesecake for the New York Times.
This year's mango dessert is mango ice cream that needs only four ingredients. It's also a straightforward base recipe for mango ice cream that you can tweak in a million different ways by adding various flavorings like spices. (I served this ice cream for a dinner party at home last week along with my blueberry Omani lime ice cream, their contrasting colors and flavors work beautifully together.)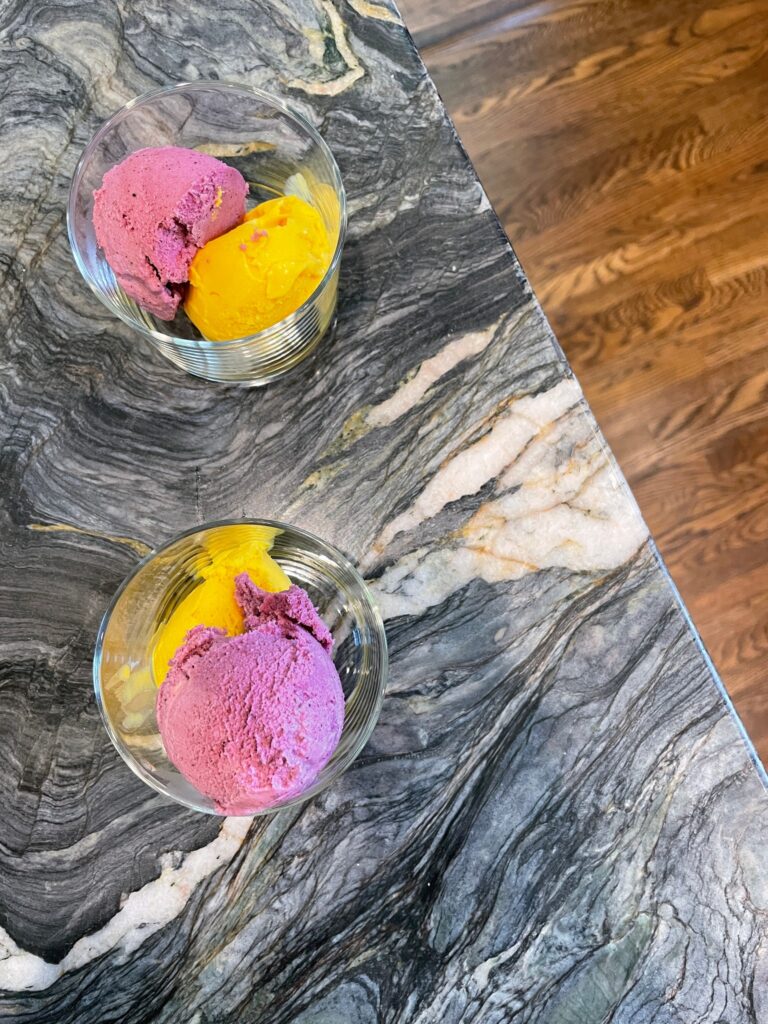 This recipe might seem a little unusual with its use of cream cheese, and it's a method I learned from Jeni Britton Bauer of Jeni's Splendid Ice Creams. Cream cheese adds a slight tanginess to complement the mango flavor, but it also helps create the soft frozen texture of ice cream. Most ice cream recipes start with preparing a custard base using egg yolks, but cream cheese obviates the need for eggs. Along with the sugar, the cream cheese reduces the formation of large ice crystals and provides the fat and protein needed to produce a soft and creamy texture in the ice cream.
An ice cream maker will make your life easy, and if you are in the market for one, I recommend getting one that can freeze the mixture as it churns. One of the first ice cream makers I owned required the can be pre-frozen before the ice cream could be churned, and I almost always never had space in my freezer, nor did I think about planning a day. The newer machines are much nicer; they're quieter, freeze during churning, and some even let you pre-freeze the mixture before churning.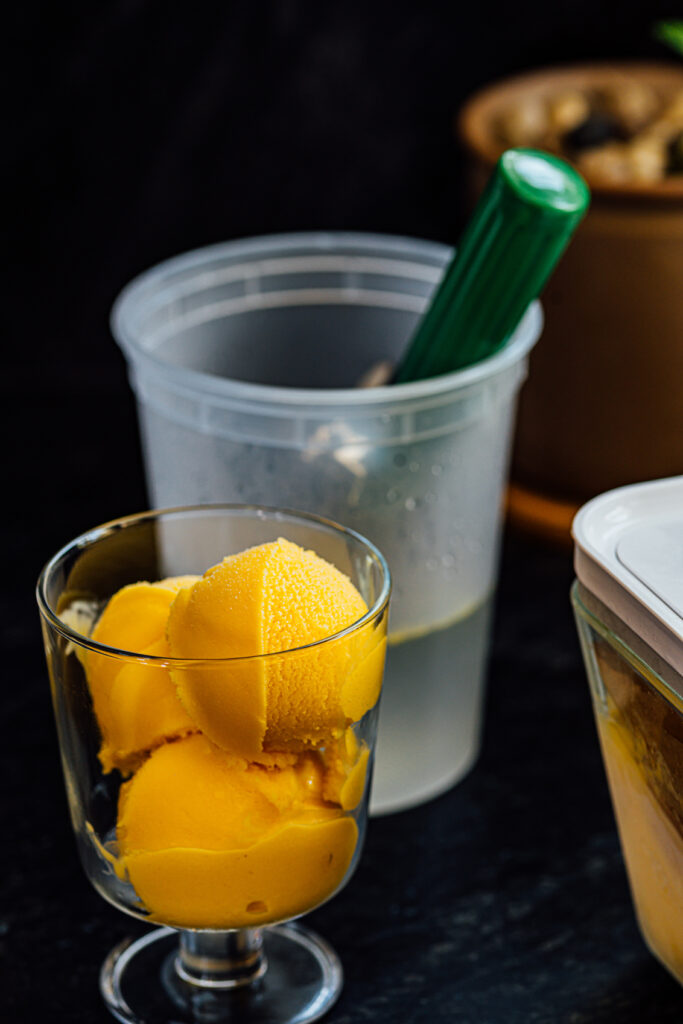 I don't care for garnishes on ice cream, but if you like them, toasted salted nuts like crushed pistachios and thinly sliced almonds are great, and so is a sprinkling of lightly toasted sweetened coconut. A drizzle of tart fruit curds such as mango, lime, lemon, or passion fruit will also work nicely.
Print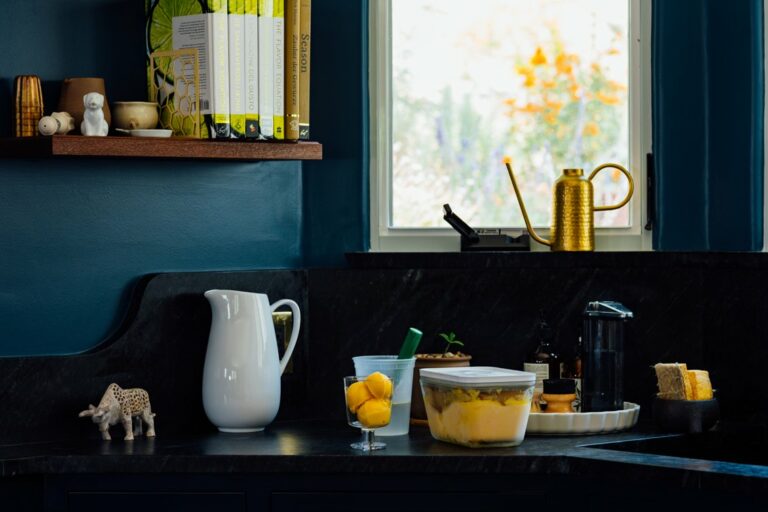 Mango Kefir Ice Cream
This simple 4-ingredient mango ice cream relies on good ripe mangoes for the best flavor. Kefir and cream cheese give the ice cream a nice tangy note, while the cream cheese also helps create a softer ice cream texture and eliminates the need for eggs.
2 cups/475 ml ripe mango purée, chilled

2 cups/475 ml plain unsweetened kefir or buttermilk, chilled

1 cup/200 g superfine sugar

4 oz/115 g plain full-fat cream cheese, softened to room temperature
Instructions
Place the mango, kefir, sugar, and cream cheese in a blender and pulse until smooth. There should be no visible lumps of cream cheese, and the sugar should be completely dissolved.
Transfer the liquid to an ice cream maker and follow the manufacturer's instructions. Once the mixture firms up, transfer to a freezer-safe container, press a sheet of parchment paper on the surface, cover with a lid and freeze for at least 6 hours until firm. If the ice cream becomes very hard, leave it out on the kitchen counter for 15 to 20 minutes to soften before serving. This ice cream can be stored in an airtight container in the freezer for up to 1 week.
NOTE: If you don't own an ice cream maker, freezer the mixture in a shallow non-reactive metal pan (a loaf pan or an 8 in/20 cm square baking pan will work). Cover with cling wrap. Freeze the mixture for 2 hours or until it begins to firm up. Remove from the freezer, unwrap, and crush the ice crystals using a fork or immersion blender. Alternatively, transfer to a blender or food processor and pulse to break the ice crystals. Cover with the cling wrap and refreeze. Repeat three to four times at 30 minutes intervals until the mixture turns soft but frozen. Freezing times will vary depending on the refrigerator.
Notes
Start with chilled ingredients. Blending introduces a small degree of frictional heat, and pre-chilling the ingredients helps reduce the warming of the mixture and helps with faster ice cream making.
You can use either ripe mango pulp, frozen puréed mango pulp, or canned mango pulp (the Indian brands like 24 Mantra Organic are already puréed but, for some reason, labeled pulp). Whatever mango you use, Indian or otherwise, it should be ripe, bright yellow, and sweet.
I've used 1% and 3.35% plain kefir (Lifeway brand) to make this ice cream, producing spectacular results. Buttermilk is also good here, but these days kefir is easier to find than a bottle of buttermilk.
If you use fresh mangoes and their flavor isn't the best, add ¼ tsp ground green cardamom and ¼ tsp ground saffron. These spices will help amplify the flavor of the mango.