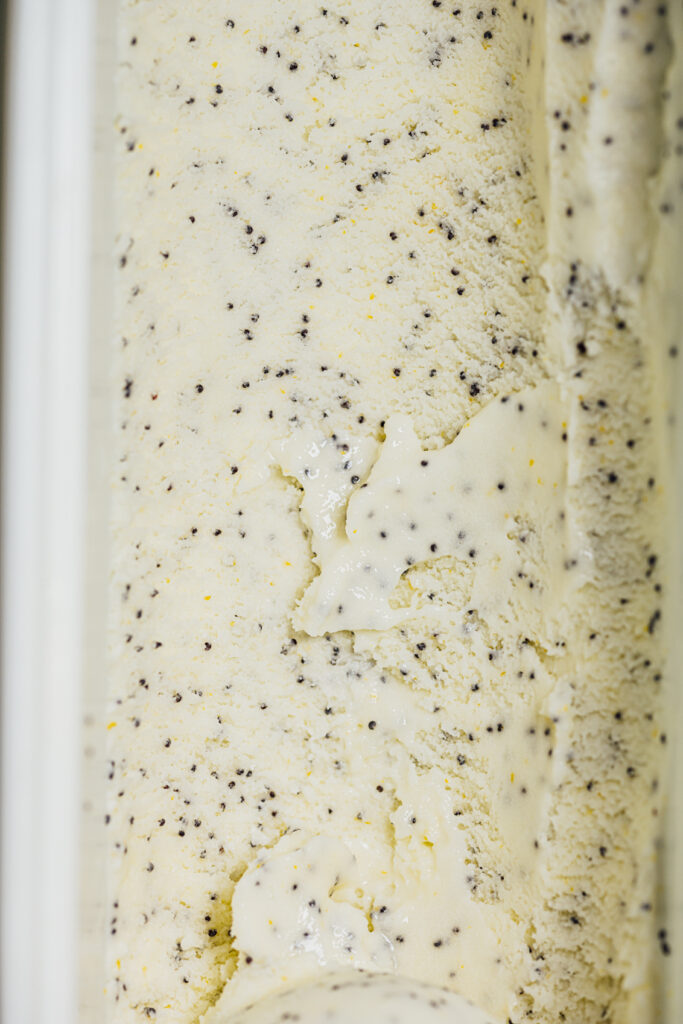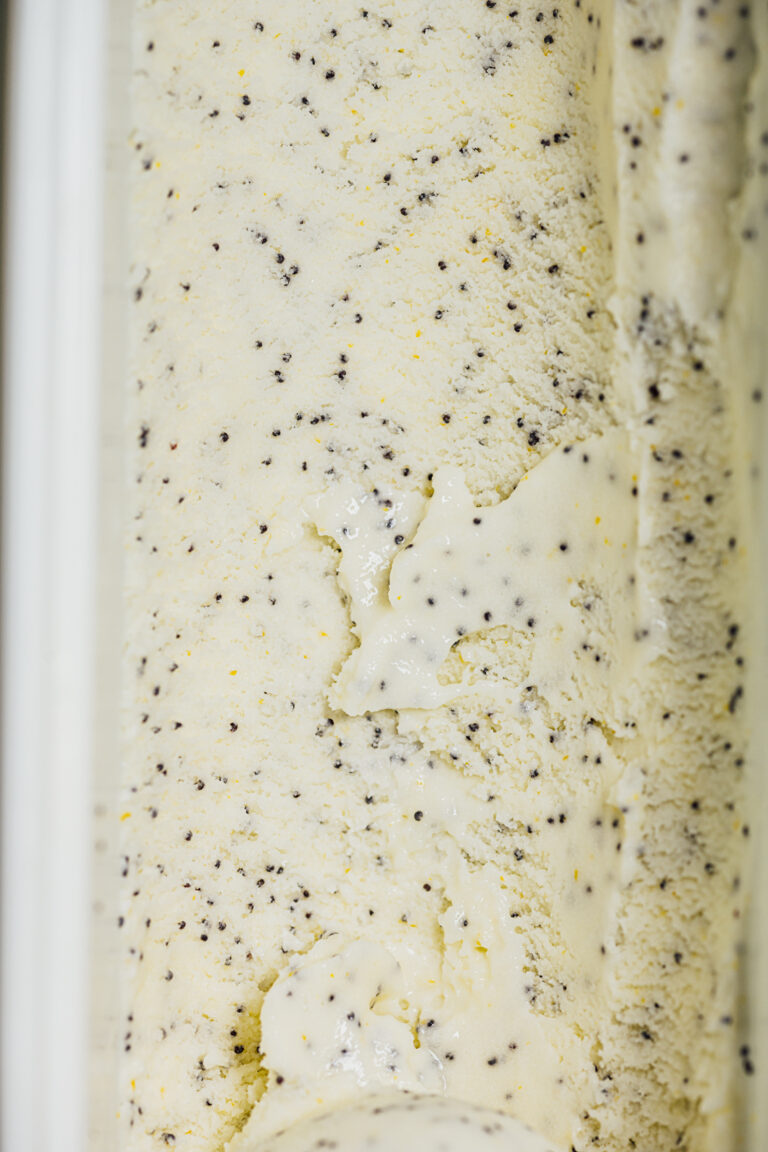 Print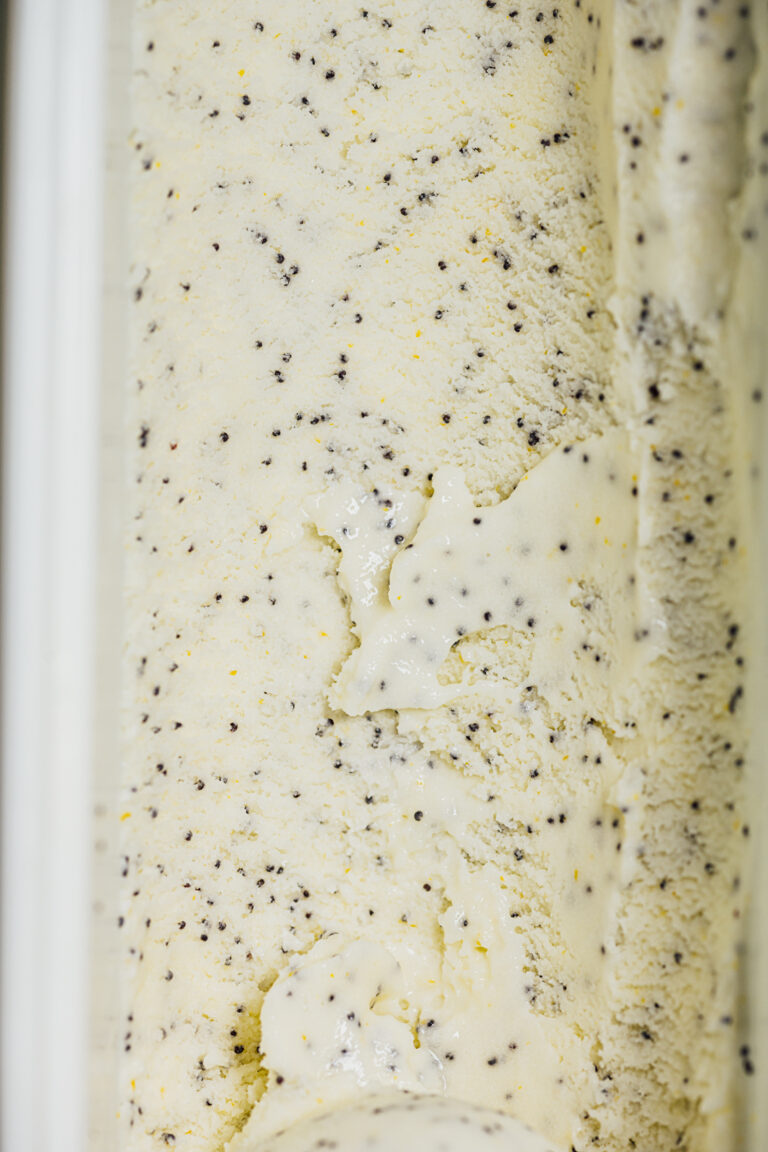 Lemon Poppy Seed Buttermilk Ice Cream
I LOVE tangy and tart ice creams; if it's made with lemons or some citrus, sign me up! This ice cream is based on the classic combination of that bright, citrusy flavor of lemons sprinkled with dots of black poppy seeds and hints of yellow lemon zest. You could call this a lemon poundcake ice cream! 
6 oz/170 g plain unsweetened cream cheese, softened to room temperature
2 cups/475 ml plain buttermilk 
1 cup/200 g sugar
1/2 cup/120 ml fresh lemon juice
zest of 3 lemons
1 1/2 Tbsp poppy seeds
Instructions
Place the cream cheese, buttermilk, sugar, lemon juice, and zest in a blender and pulse until smooth and combined.
Pour the ice cream base into the canister of your ice cream maker and prepare as per the manufacturer's instructions. Once the ice cream thickens and takes on a soft serve texture, add the poppy seeds and continue to churn until firm. NOTE: If you don't own an ice cream maker, stir and freeze the ice cream base with the poppy seeds in a shallow non-reactive metal pan (a loaf pan or an 8 in/20 cm square baking pan will work). Cover with cling wrap. Freeze the mixture for 2 hours or until it begins to firm up. Remove from the freezer, unwrap, and crush the ice crystals using a fork or immersion blender. Alternatively, transfer to a blender or food processor and pulse to break the ice crystals. Cover with the cling wrap and refreeze. Repeat three to four times at 30-minute intervals until the mixture turns soft but frozen. Freezing times will vary depending on the refrigerator.
Transfer the ice cream to a freezer-safe container and freeze for up to 4 hours until firm. The ice cream can be stored in the freezer for up to 1 week.
Notes
I've made this with Meyer and Eureka lemons; the latter leaves a stronger tart taste.  
Lifeway Kefir is a good substitute for buttermilk in this recipe. It isn't too thick like other brands of kefir.