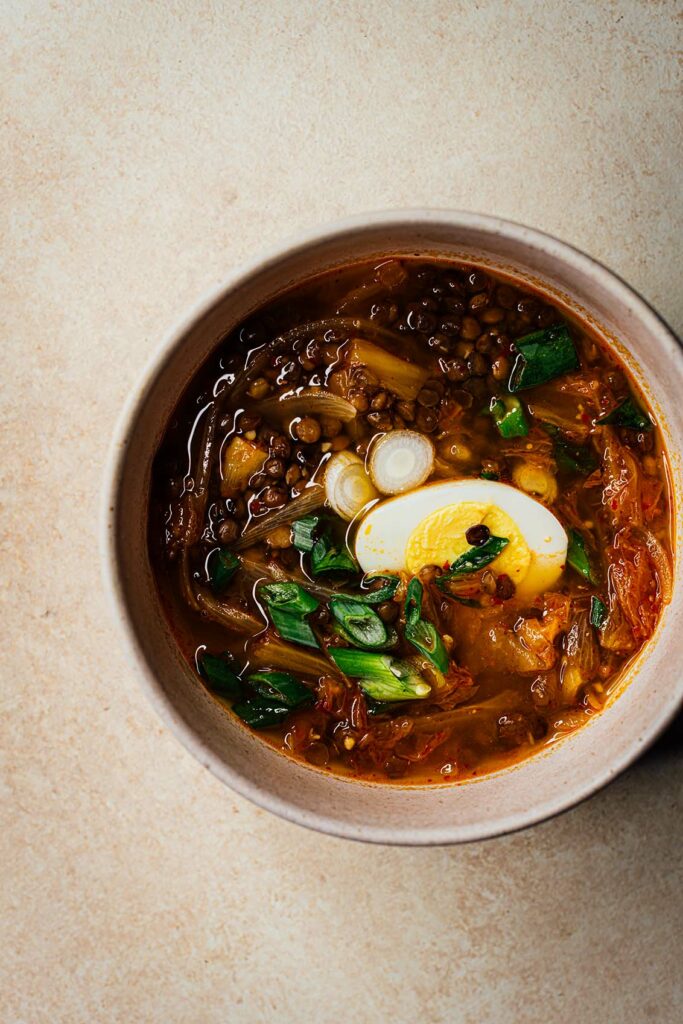 Hello, and Welcome to this month's recipe. It's the start of the New Year; the weather is chilly and soup season is officially here! What better way to kick it off than with this kimchi lentil soup?
Here's the premise of this group. Each month I'll share a recipe with you. The recipe might be from the blog, one of my cookbooks, or someone else's cookbook. Make the recipe, take a photo or video and tag me in it on Instagram (@abrowntable) or TikTok (@abrowntable) and I'll share it with the community.
The briny tanginess of this soup makes it one of my favorite soups in winter.
Here are some extra tips and suggestions
If you want to add more protein here, feel free to bits of roasted chicken, pork, lamb, or beef. I've even added leftover kebabs from our takeouts.
Don't have kimchi on hand, use sauerkraut.
Change up the herb garnishes – skip the scallions and try chives, tarragon, parsley, or cilantro.
More importantly – Have Fun!
xx
Nik