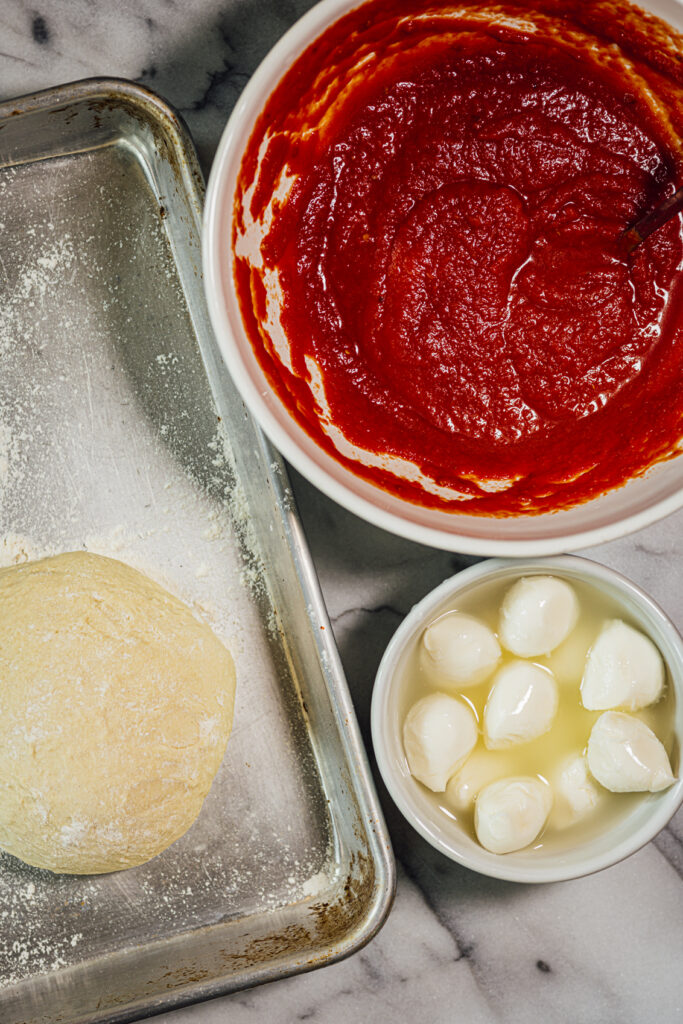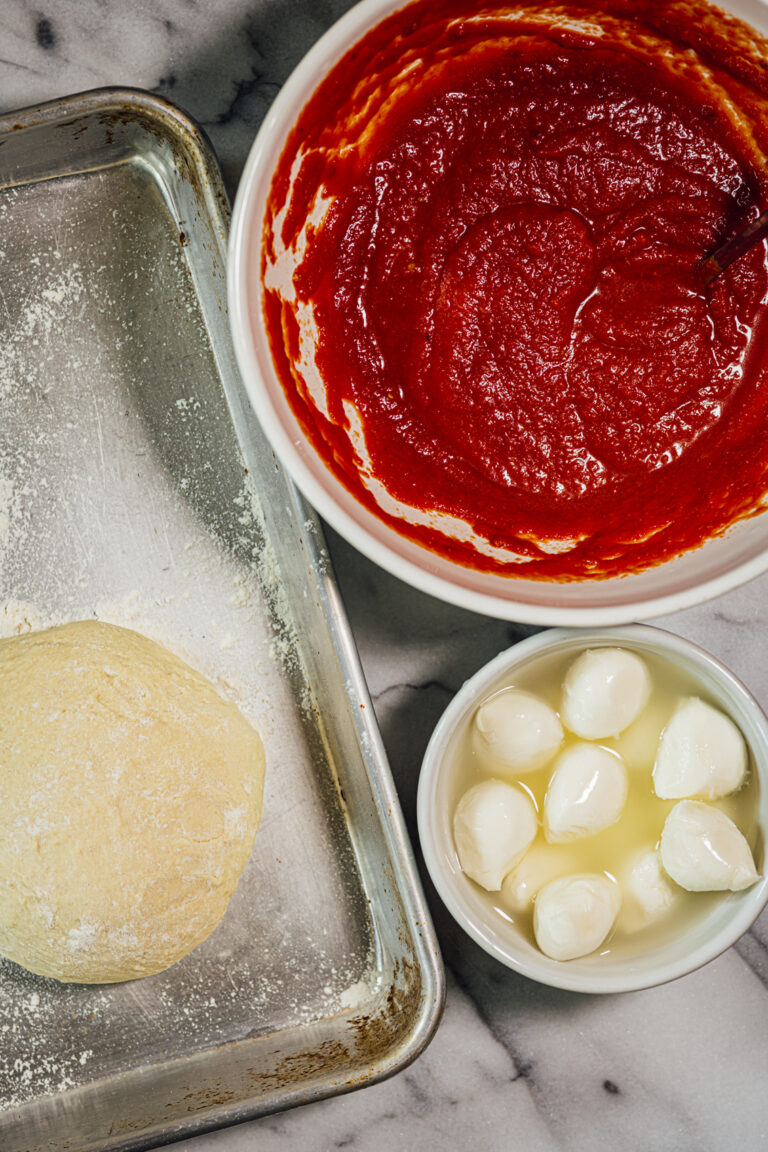 Print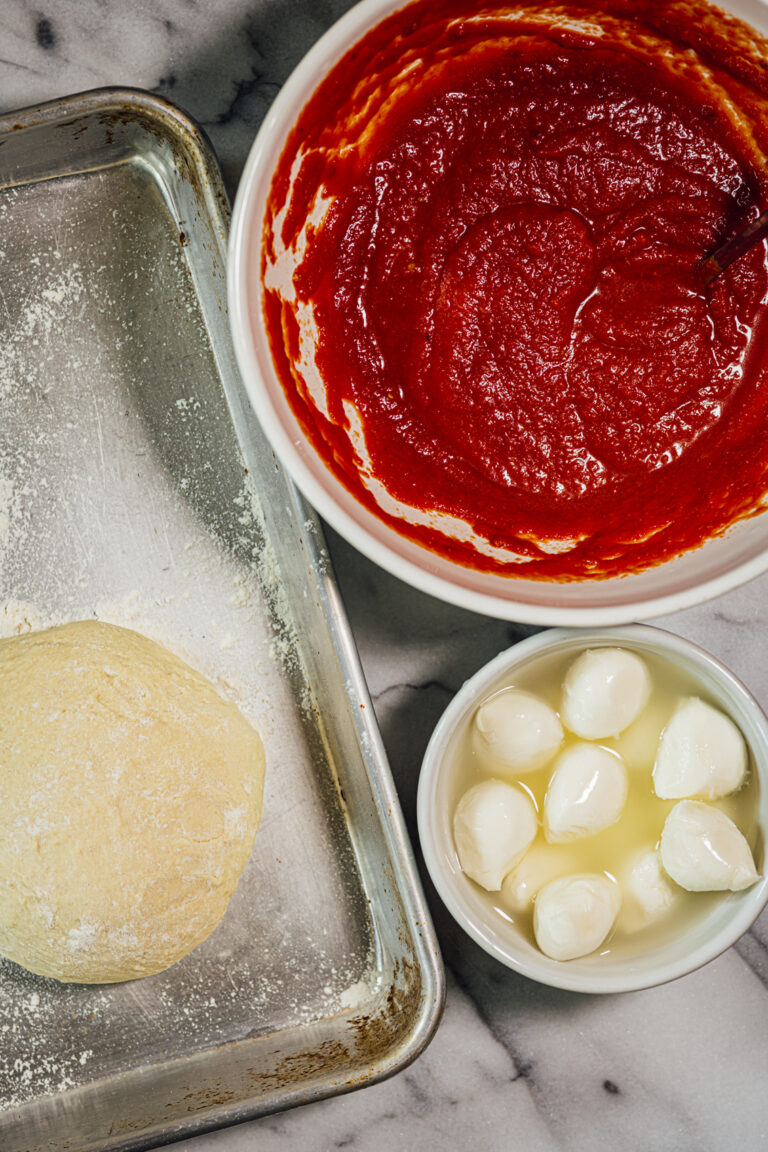 Easy Quick Pizza Sauce
This is my go-to easy and quick pizza sauce that uses canned tomatoes. The quality of canned tomatoes will define the sauce's flavor, and I prefer plum tomatoes for their delightful sweet and savory taste. I recommend making a big batch and storing it in your refrigerator when needed. I've listed some extra-flavoring options in the note section that I often use to tweak the recipe.
Yield:

about 1.6 lb/750 g
Instructions
1. Strain the tomatoes and transfer them to a high-speed blender. Reserve the juices in the can for another purpose.
2.  Add the olive oil and blend over high speed until silky smooth. Taste and season with salt. This sauce can be used directly or stored in an airtight container in the refrigerator for up to 1 week or frozen for up to 1 month.
Notes
Remove as much juice as possible from the tomatoes to get a thicker pizza sauce. If it is too watery, it will make the pizza crust soggy and undercooked.
When making the sauce, I sometimes add 2 to 3 garlic cloves to the blender.
Add 1 tsp white or yellow miso or anchovy paste to build up the sauce's umami. If using anchovies, sauté the paste in 1 to 2 tsp extra-virgin olive oil over medium heat until it falls apart and add it to the tomatoes before blending.