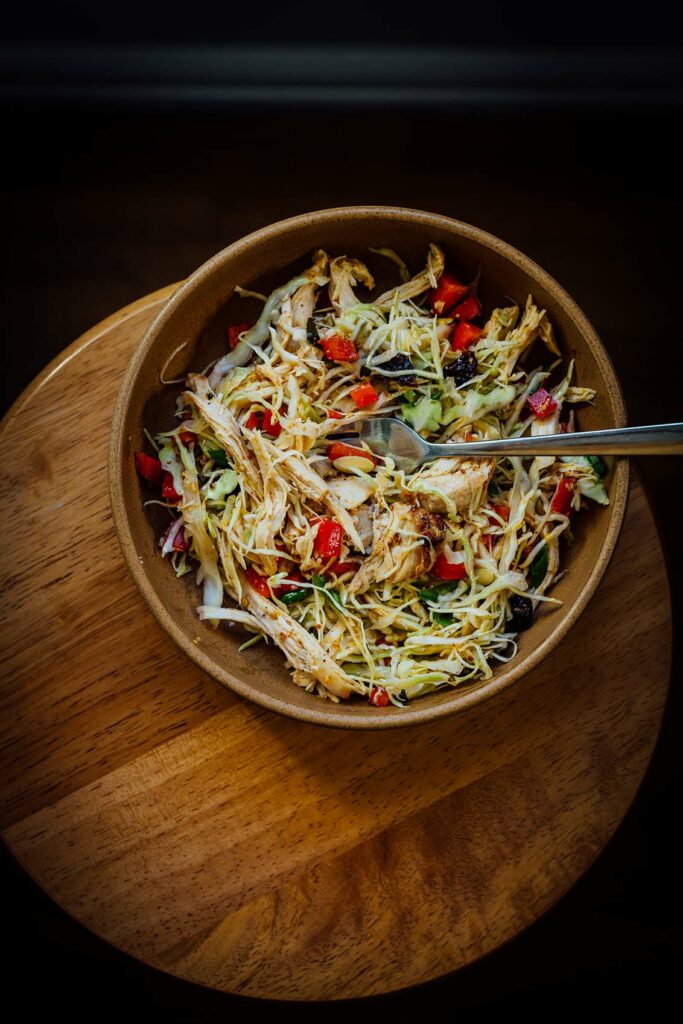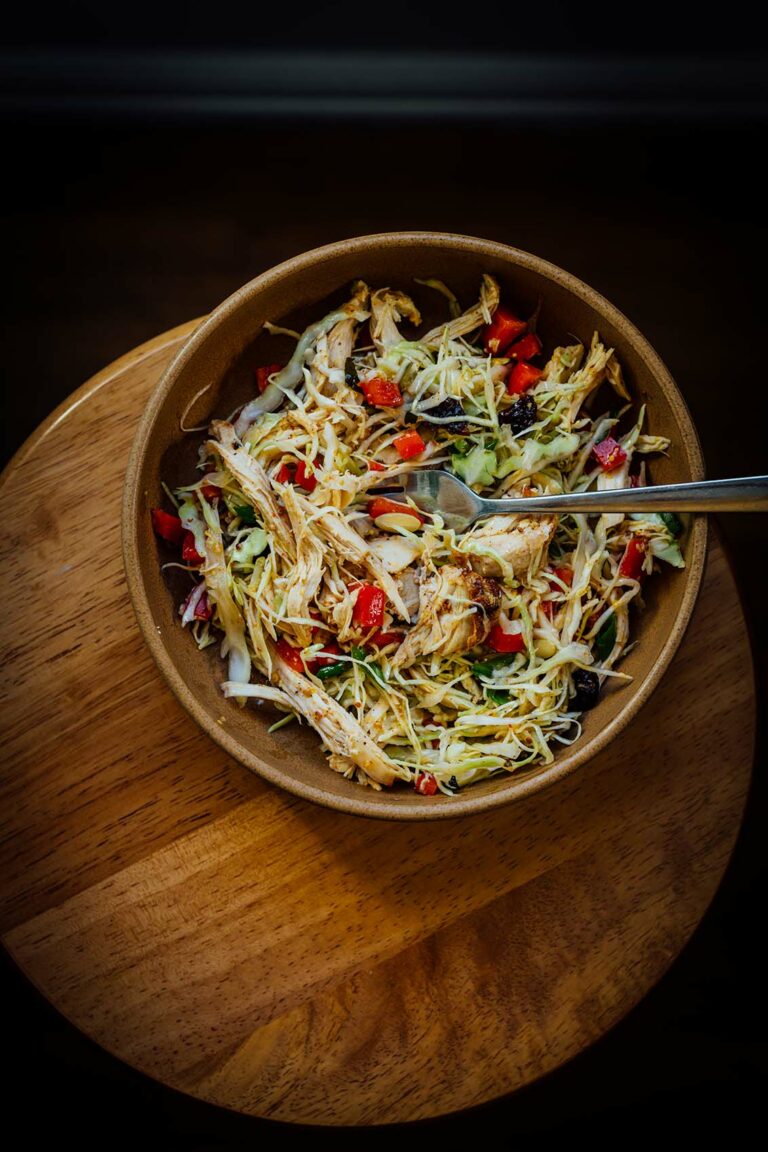 Like every other year, I've not set any monumental goals. It's a waste of time; I prefer to go with the flow and deal with things as and when they come my way. If I were forced to pick a goal or one thing for the new year, I would want to be more open-minded and willing to experience new things.
This week I tried out a few new things; the sweet and tangy cape gooseberries that are in season right now (at least in Southern California), and I even stepped into the world of Virtual Reality this week via the Oculus device. I'm in complete awe of how realistic some of those videos are. I flew over a lake in Russia and took a rollercoaster in space, and there were several times, I thought I would fall into an abyss. Maybe there'll be future cooking show videos in VR; who knows?
Before I forget, if you're in Canada, catch me this week for the premiere of CBC's The Nature of Things special documentary titled Chef Secrets: The Science of Cooking on January 7, 2022.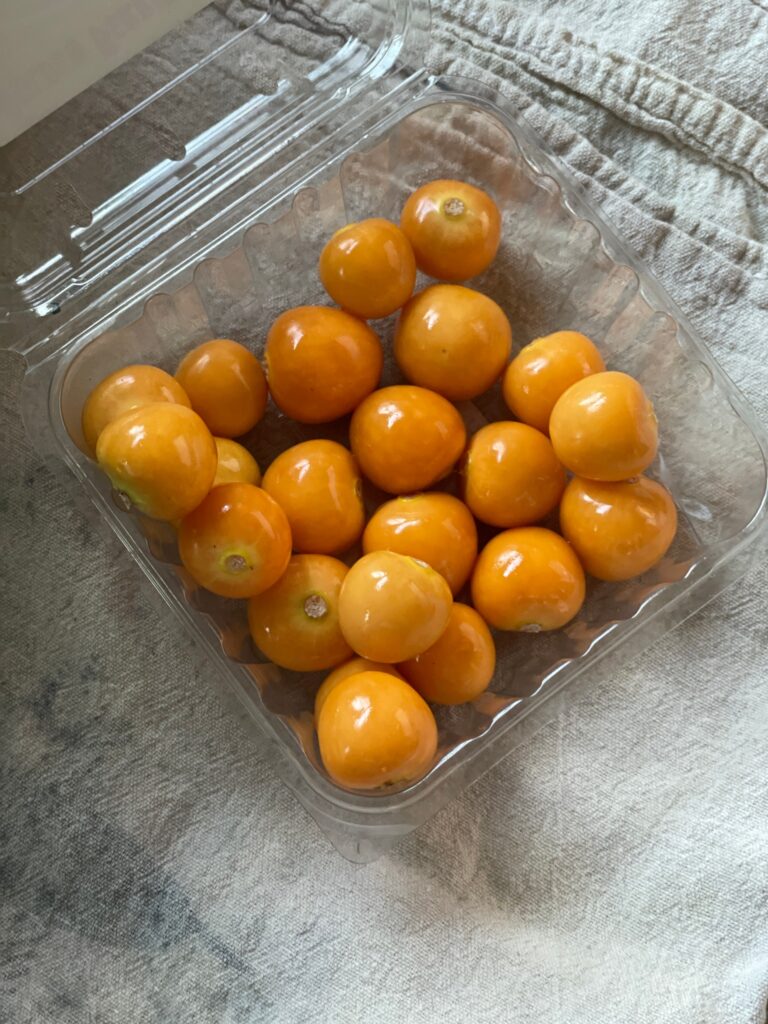 Print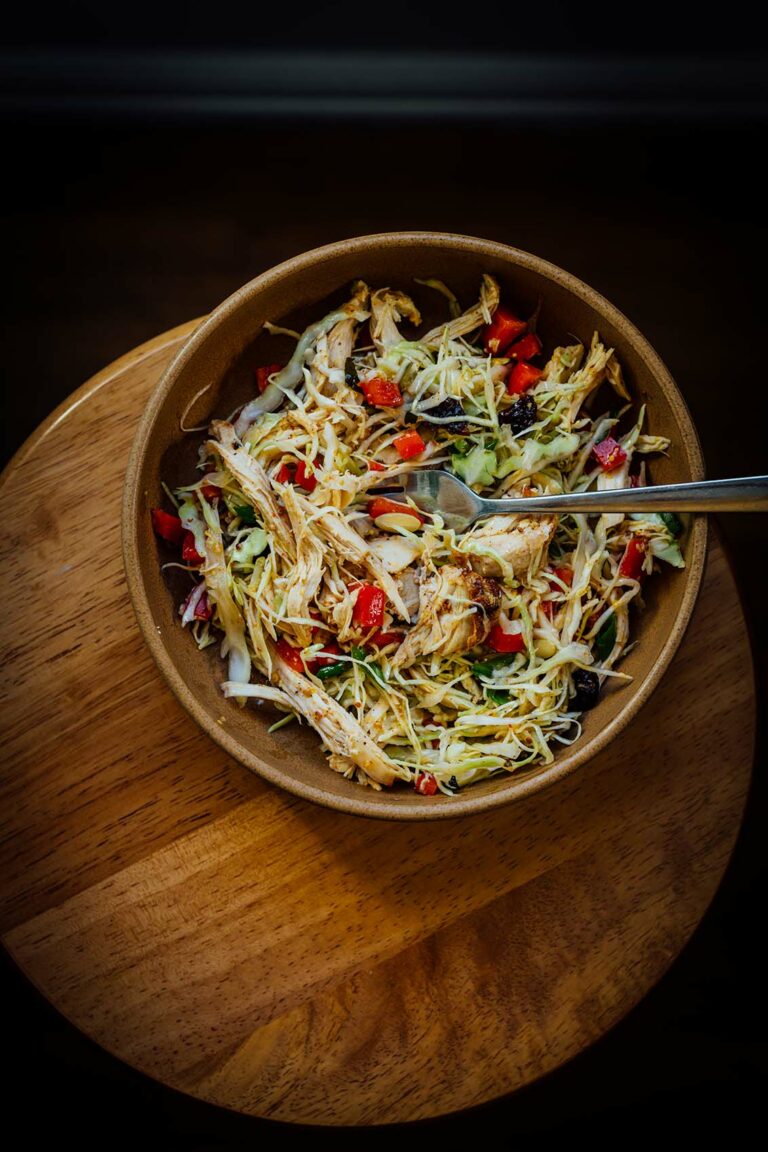 Cabbage and Chicken Salad with Curry Leaf Vinaigrette
In this salad, the curry leaves are first infused into oil, forming the vinaigrette's basis. The flavor is delicate, yet it still stands up to the vinegar's bright taste and the mustard's flavor. This recipe is very flexible, and you don't need to use chicken; roasted veggies are a fantastic alternative. This is a very good place to use up leftover proteins and vegetables.
¼ cup/60ml neutral oil like grapeseed or walnut

15 to 20 fresh curry leaves

2 cups/200g green cabbage, finely shredded

2 cups/280g leftover rotisserie chicken, shredded (See The Cook's Notes for vegetarian alternatives)

1 large bell pepper, cored and diced/200g

2 scallions, trimmed, both white and green parts thinly sliced

⅓ cup/40g dried tart cherries

¼ cup/35g roasted pumpkin seeds

3 Tbsp whole-grain Dijon mustard

2 Tbsp apple cider vinegar

1 garlic clove grated

1 Tbsp honey or maple syrup

1 tsp red pepper flakes such as Aleppo, Maras, or Urfa

½ tsp ground black pepper

Fine sea salt
Instructions
To prepare the dressing, warm the oil in a medium saucepan over medium heat. Drop a single curry leaf into the hot oil; if it starts to jump and crackle, it is hot enough. Carefully drop the remaining curry leaves and cover them with a lid to avoid making a mess and getting burned. At 30 to 45 seconds check the leaves; they should turn crisp and translucent. Remove from the heat and let cool to room temperature. NEVER let the curry leaves turn black, or they will taste bitter, and you will need to start from scratch. It's safer to undercook than overcook if this is your first-time cooking curry leaves.
In a large mixing bowl, add the cabbage, chicken, bell pepper, scallions, cherries, and pumpkin seeds.
Once the oil has cooled completely, remove the curry leaves with a fork and add them to the cabbage in the large bowl. Transfer the remaining oil to a medium mixing bowl and add the mustard, vinegar, garlic, and honey. Whisk until emulsified and creamy, about 1 to 2 minutes. Add the red pepper flakes and black pepper and whisk to combine. Pour the liquid over the cabbage and fold to coat well. Taste and season with salt and additional pepper if needed. Let sit for 15 minutes and serve.
Notes
You can use whatever leftover chicken you've got at home; rotisserie, roasted, boiled, poached chicken, etc., and even chicken kebabs. You get the picture!
For a vegetarian option – roasted chunks of seasoned eggplant and beets go great here. Pan-fried slices of tempeh are another great alternative. A cup of cooked black lentils or your favorite beans will also work nicely.
Curry leaves can be found in Indian grocery stores and if you're fortunate enough to own a plant, use those lovely leaves here.
Besides dried tart cherries, dried sweetened cranberries or raisins can be used.
This recipe calls for pumpkin seeds, but if you LOVE peanuts. Add roasted whole peanuts (salted can be used). Peanuts and curry leaves are a match made in India, and this combination pops up often.
If you don't own a food processor or mandoline (or can't be bothered with them), use a Y-shaped vegetable peeler and shave the cabbage. You'll get remarkably thin slices.