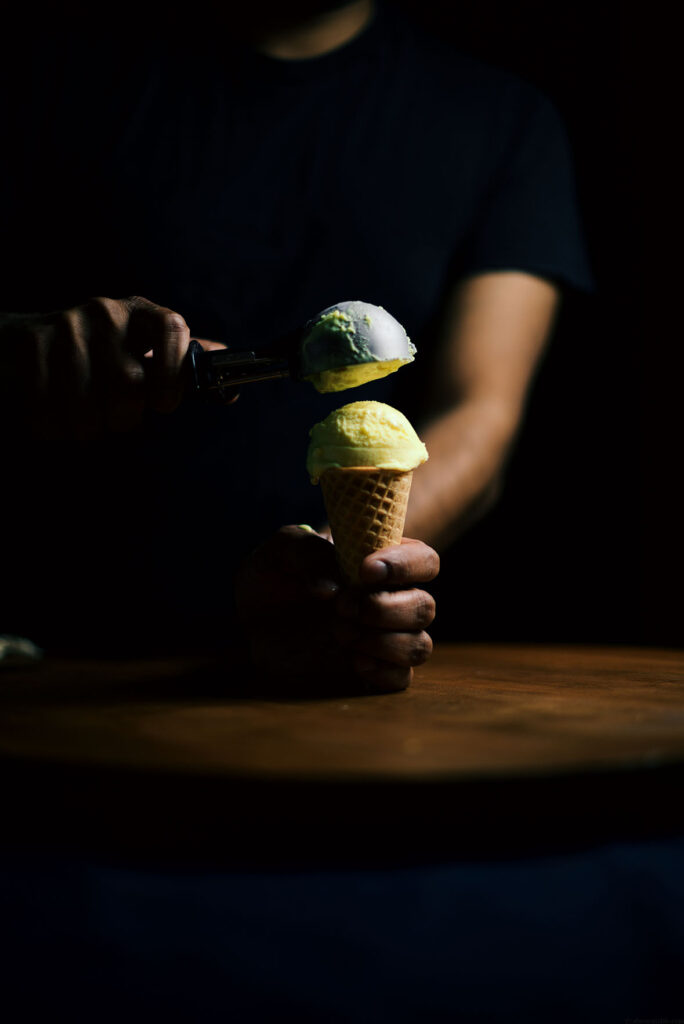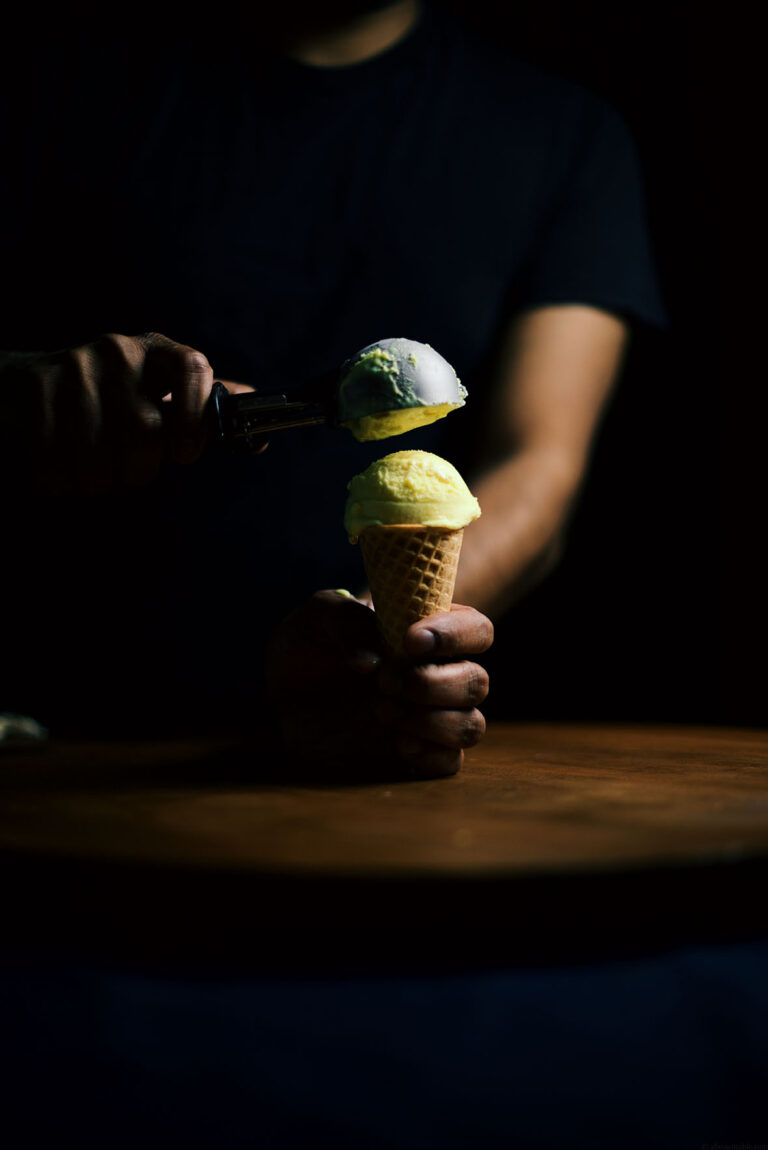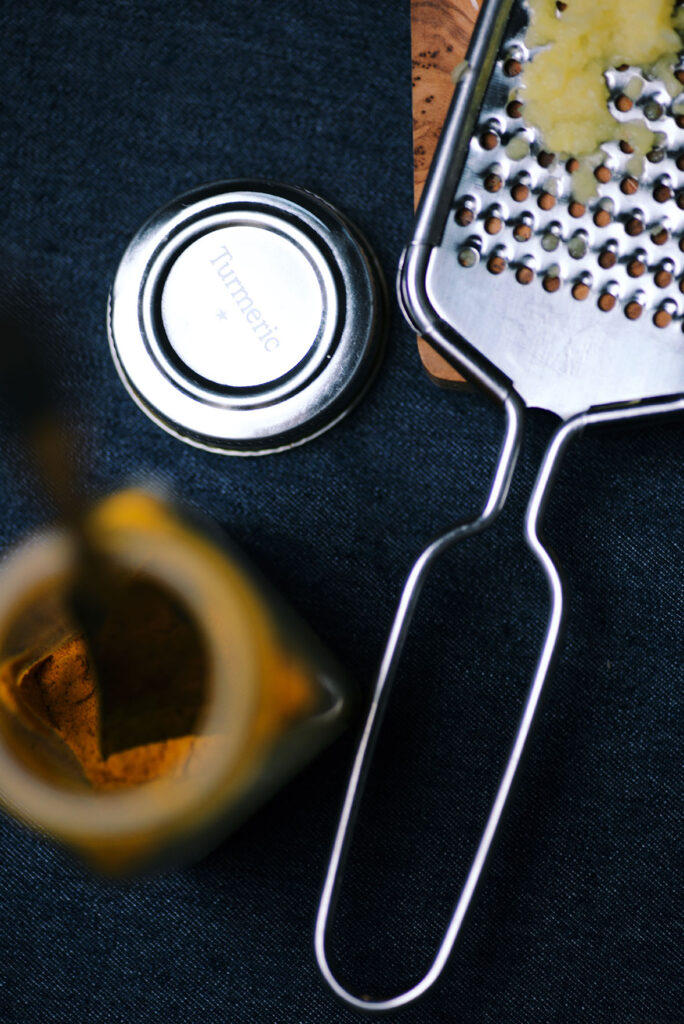 Print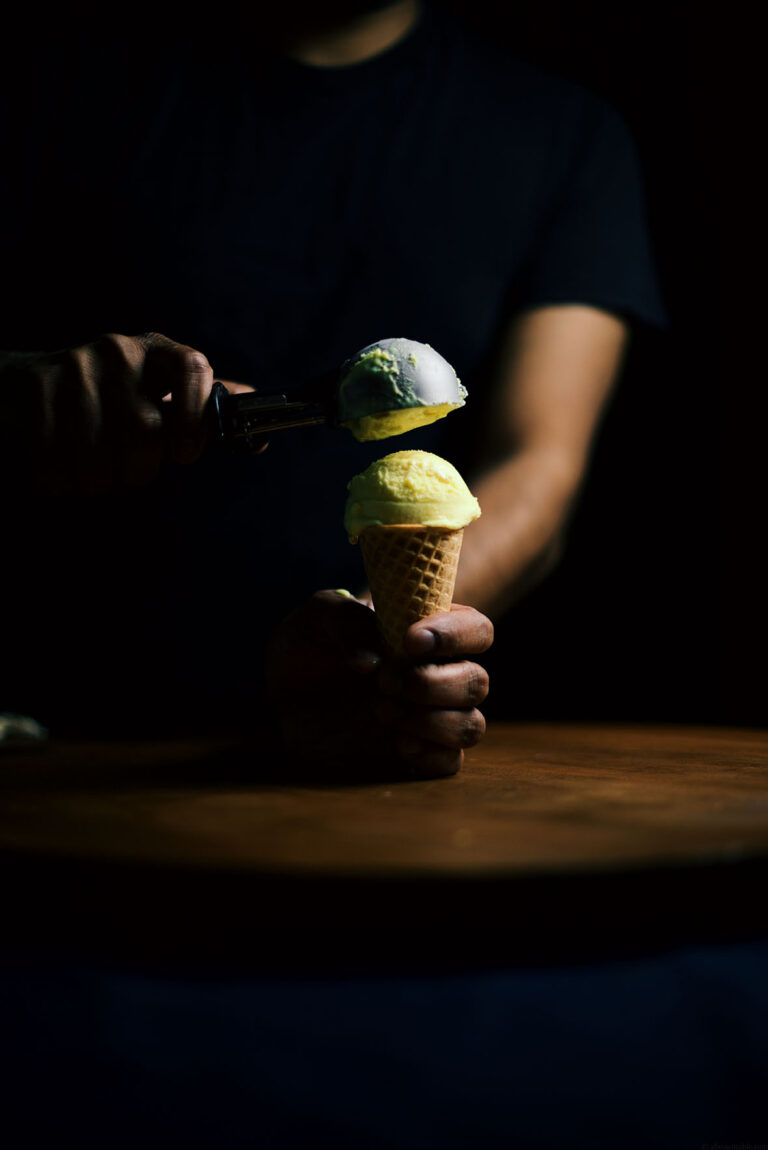 turmeric and ginger honeycomb ice cream
As a kid, haldi doodh, aka turmeric in milk with sugar, wasn't my favorite thing to drink, and my parents quickly stopped peddling it to me for all cold recoveries once they realized I never finished it. Now as an adult, I've transformed that food memory into something enjoyable in the form of ice cream. I've also added fresh ginger to add some zing but also amp up the cold medicinal features 😉.
2 cups/480 ml whole milk

2 cups/480 ml half and half

1 tsp ground turmeric

1/2 cup/100 g sugar

2 Tbsp runny honey

1 1/2 Tbsp cornstarch

2 Tbsp water

3 oz/85 g cream cheese, softened to room temperature

2 Tbsp peeled and freshly grated ginger root

1/4 cup/5 g diced honeycomb
Instructions
Place the milk, half and half, turmeric, salt, sugar, and honey in a thick-bottomed medium-sized saucepan. Stir over medium-high heat with constant stirring until all the milk boils.
While the milk mixture heats, whisk the cornstarch and water in a small bowl. Once the mixture in the saucepan is boiling, whisk the cornstarch slurry into the saucepan. Stir constantly and allow the ice cream base to thicken, about 4 minutes. The mixture should resemble a thick custard and coat the back of a spoon. Pass the hot mixture through a sieve, then whisk the mixture into a large bowl containing the cream cheese. Store the ice cream in a gallon zip-top bag, and place it in an ice water bath until completely chilled.
Squeeze and collect the juice from the freshly grated ginger root in a small microwave-safe bowl. Microwave for 30 seconds. Stir this juice into the chilled ice cream base.
Pour the ice cream base into the canister of your ice cream maker and prepare as per the manufacturer's instructions. Alternatively, if you don't own an ice cream maker, transfer the ice cream base to a metal container and cover it with cling wrap. Freeze the mixture for 2 hours or until it begins to firm up. Remove from the freezer, unwrap, and crush the ice crystals using a fork or immersion blender. Alternatively, transfer to a blender or food processor and pulse to break the ice crystals. Cover with the cling wrap and refreeze. Repeat three to four times at 30-minute intervals until the mixture turns soft but frozen. Freezing times will vary depending on the refrigerator.
During the last 5 minutes of churning, add the honeycomb or fold it directly into the ice cream by hand.
Store the ice cream in the freezer for up to 1 week in an airtight, freezer-safe container.
Notes
Do not add fresh ginger to milk. Fresh raw ginger contains a protease enzyme called zingibain which will cut the proteins in milk and make it curdle. Raw ginger must first be heated to inactivate and denature this protein enzyme.
Use a young and fresh ginger root; the flavor is better. I add ginger juice to the ice cream base once it is chilled, or the milk can curdle when hot. You can reduce the amount of ginger used if you like it less intense.
You can also add chopped bits of crystallized ginger to this ice cream for an extra pack of gingery goodness.